This Chocolate Peanut Butter Shortbread recipe is a great example of how simple can be so, so good!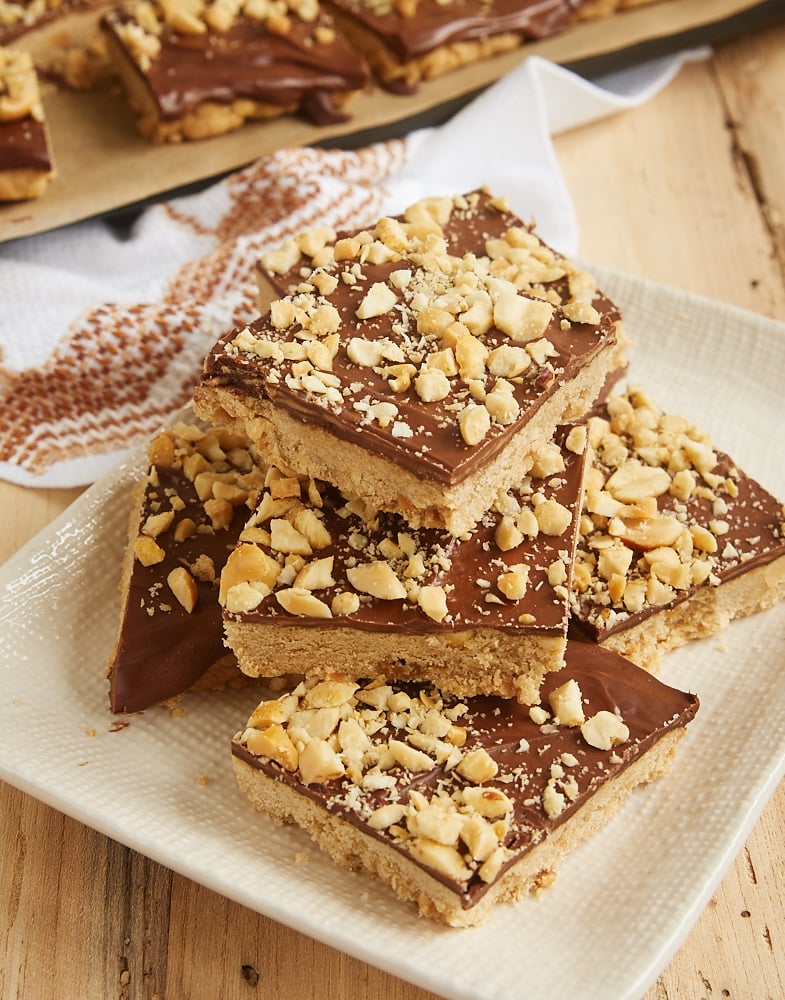 I love baking shortbread. They're so quick and easy to make that I find myself baking shortbread quite often when I need a simple sweet treat. For my latest shortbread adventure, I looked to a favorite flavor combination – chocolate and peanut butter.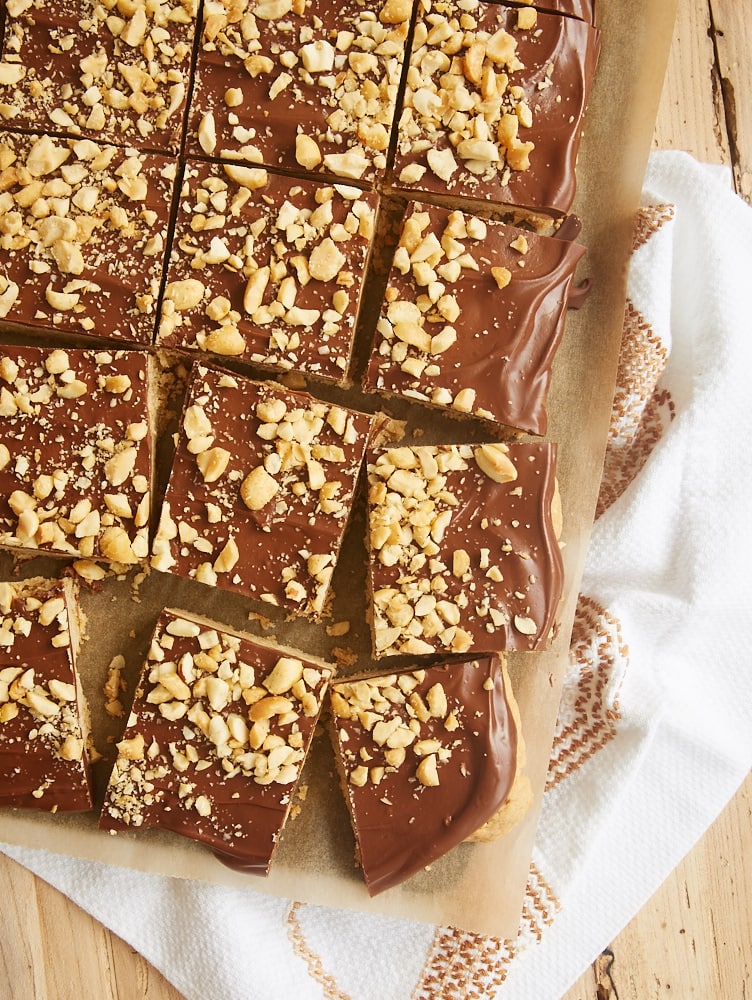 These shortbread are made with both peanut butter and peanuts for plenty of peanut-y flavor. They're pretty tasty all on their own if you're looking for a lightly sweet and simple cookie. But the chocolate-peanut butter topping is just the thing to make these Chocolate Peanut Butter Shortbread irresistible!
Tips for Success
Measure accurately. Use a scale to measure my weight if you can. Otherwise, spoon and sweep dry ingredients. This is always important in baking, but it's especially important when making shortbread. Over-measuring flour is the usual culprit. Too much flour in shortbread, and the dough just won't hold together. If you need a refresher, be sure to review my tips for measuring flour.
The mixed dough will be crumbly. But if you pinch it, you'll find that it holds together just fine.
Don't over-mix the dough. Mixing too much is a sure way to get tough shortbread.
Use your hands! When it's time to shape the dough, you can use a rolling pin if you like. But I find that it's easier to use my hands to shape and flatten the dough.
Use good quality chocolate chips and peanut butter chips. While the topping here couldn't be simpler, keep in mind that it will melt better and taste better with good quality ingredients.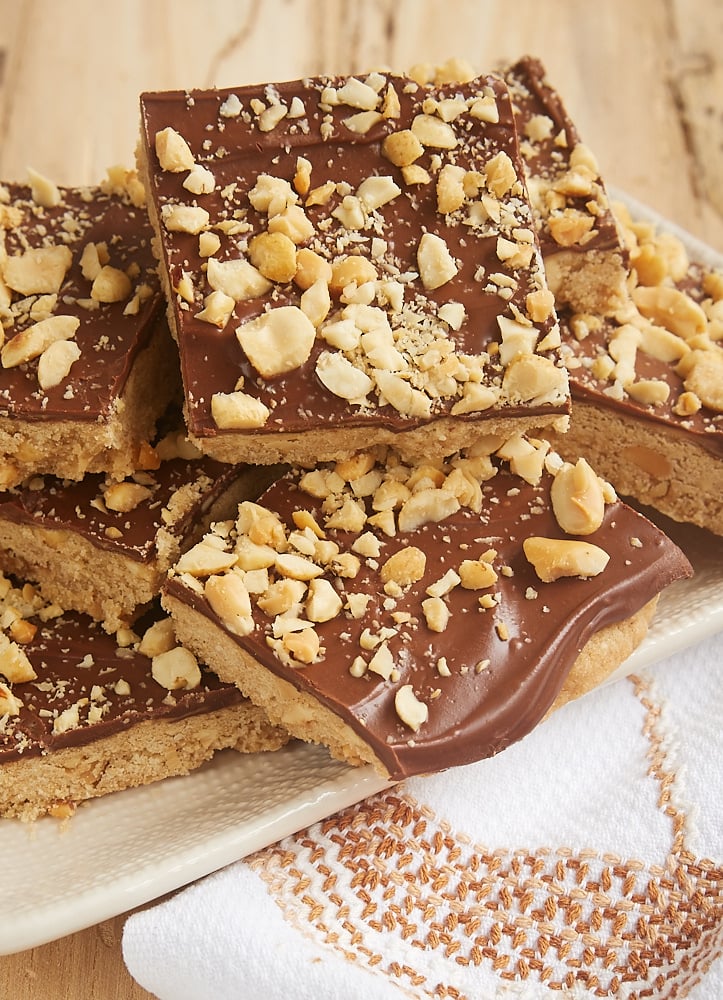 The topping for this shortbread couldn't be simpler. Just sprinkle chocolate chips and peanut butter chips over the top of the shortbread when it comes out of the oven. Then spread it over the top until it melts. As it melts and spreads, the two different chips will mix together. Sprinkle with chopped peanuts, and you're done!
These shortbread are so, so good. The shortbread themselves are a little crunchy on the outside, soft on the inside. And the chocolate-peanut butter topping is the perfect complement. If you're a fan of easy recipes and chocolate and peanut butter desserts, these are a must-bake!
Find more cookie recipes in the Recipe Index.
More Simple Shortbread Recipes