Pecan Cheesecake Bars are really just delightful. They have such wonderful flavor, and they're easy to make, too!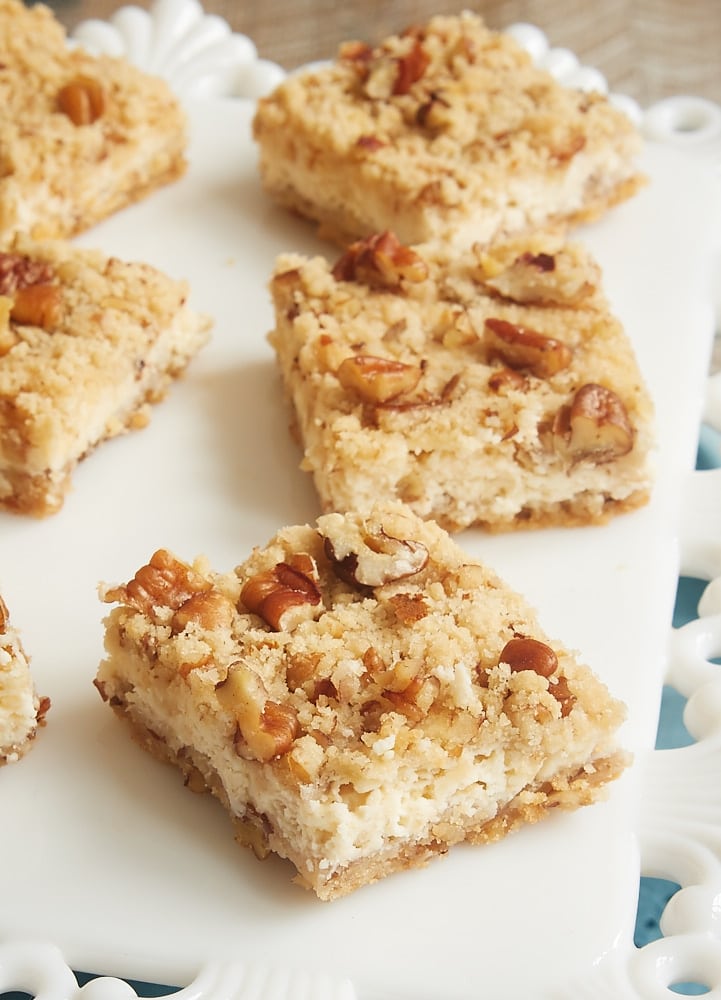 If you've spent much time browsing the recipes here at BoB, you'll know that I have a weakness for certain ingredients. Two of those are cream cheese and pecans, which are both wonderfully represented in these lovely Pecan Cheesecake Bars.
I first made these Pecan Cheesecake Bars way back in the early days of BoB, so they were definitely due for an update. The original recipe is so good that I don't alter it much. I like to add just a bit of salt to the crust and topping. That is, of course, optional but I really like that little salty bite it adds.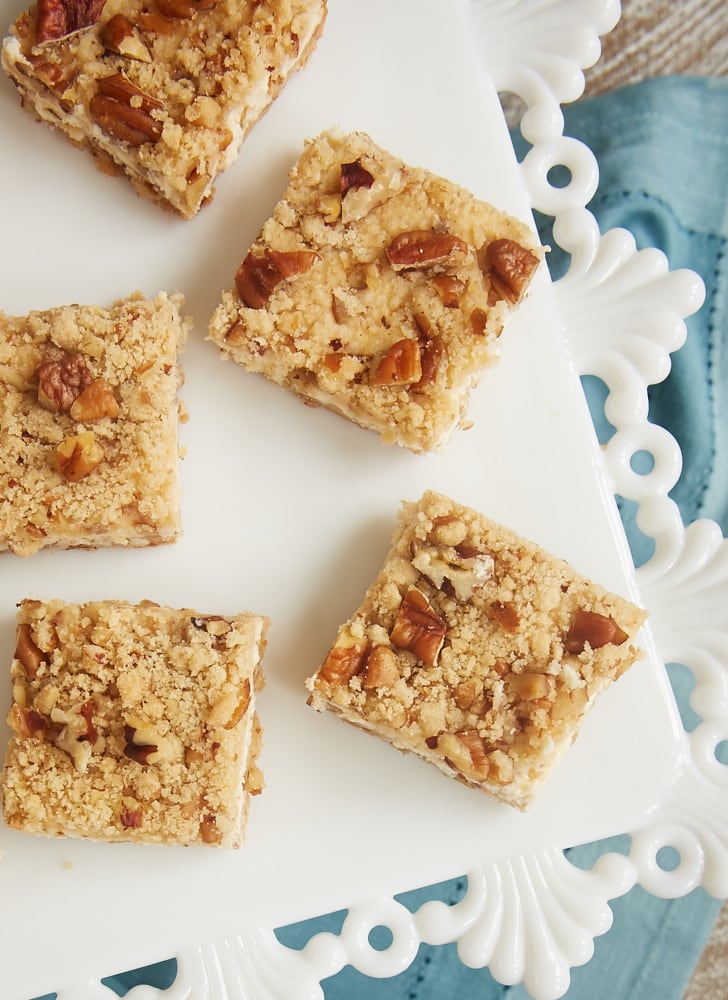 I recommend chopping the pecans fairly well so that they'll mix well with the rest of the crust and topping mixture. If you like, coarsely chop a few more pecans to sprinkle over the top of the bars. It's not a necessary addition, but it's a nice aesthetic touch.
There are plenty of simple variations you can try as well. Substitute another type of nut for the pecans if you like. Hazelnuts, almonds, macadamias, and more would be great choices. If you're a cinnamon fan, try adding 1/4 to 1/2 teaspoon of ground cinnamon to the crust and topping mixture. Or how about a little orange zest in the filling? So many possibilities!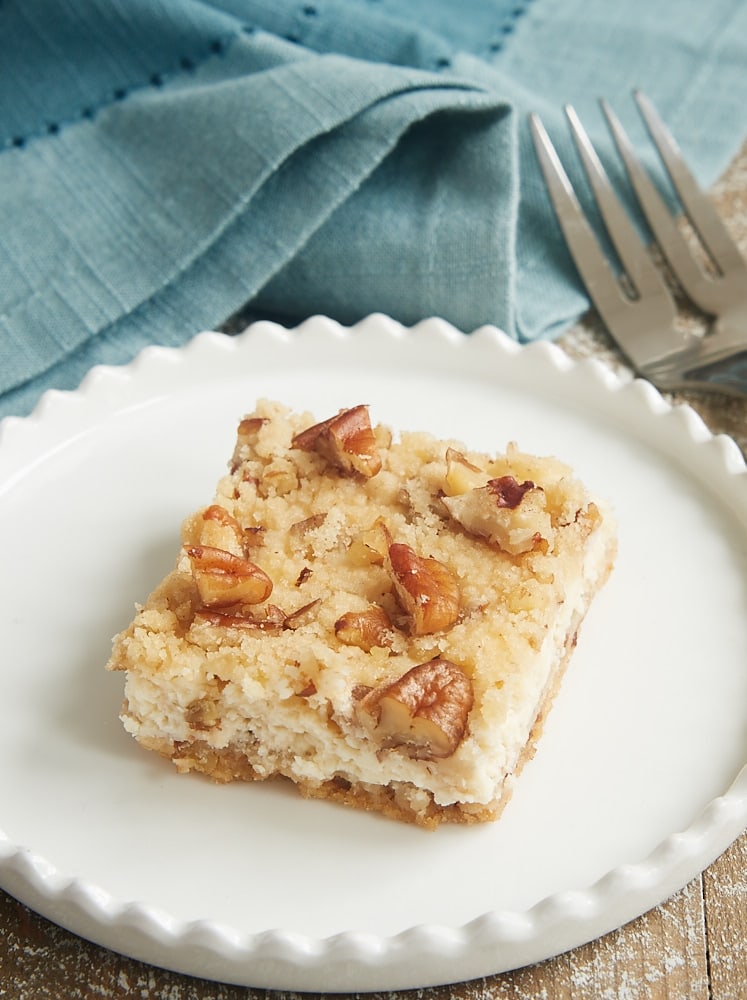 This recipe is a great go-to when you want a dessert that is super easy to make and has wonderful flavor. With a short list of ingredients and very little prep time, you'll have these beauties baking in short order.
Find more cheesecake recipes in the Recipe Index.
More Easy Cheesecake Bar Recipes