This Cocoa Cake is the kind of easy cake recipe you can whip up on a slow Sunday afternoon and enjoy after dinner. It's simple to put together, but the rich dark chocolate flavor and tender crumb make it something special!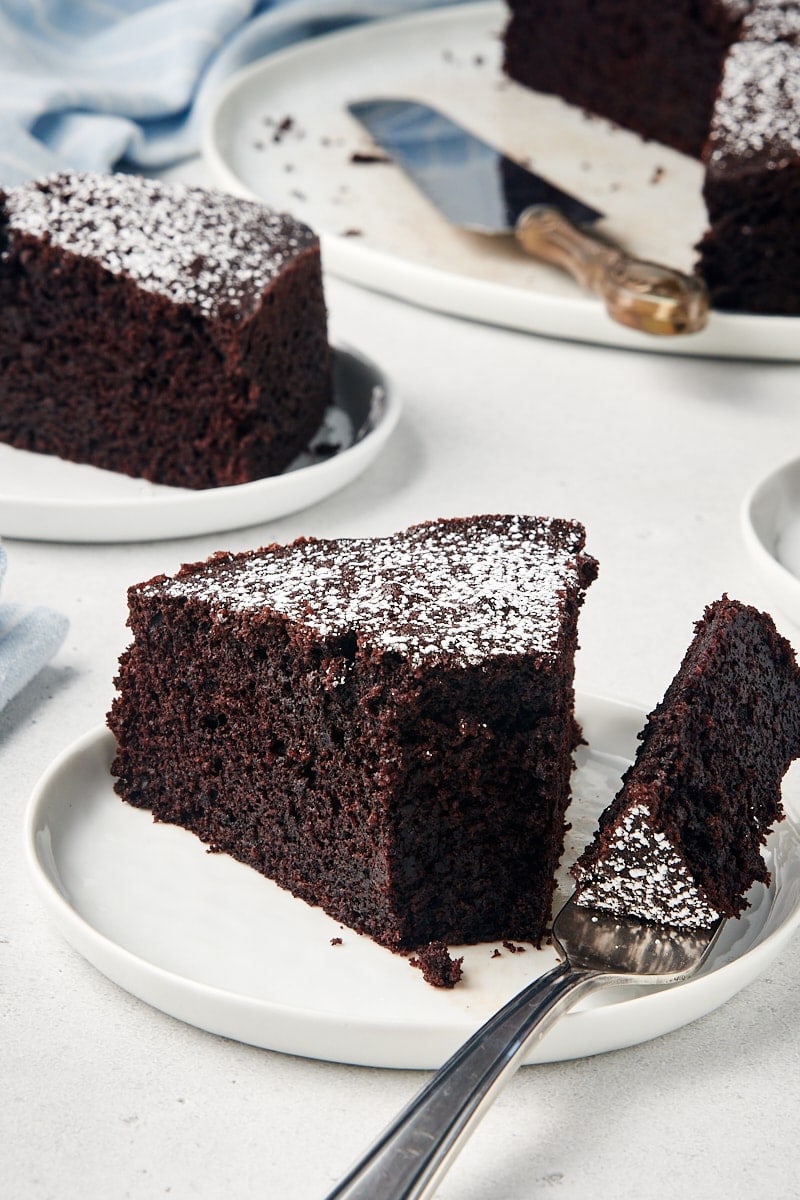 Easy, Moist Chocolate Cake for Everyday Baking
I try to keep things simple in my kitchen and on this blog. You won't find a lot of complicated, time-consuming recipes here. Sure, I get overly ambitious from time to time (ahem: Chocolate Peppermint Cake), but I generally like to keep things approachable and attainable.
That said, I actually resisted making this cake for a while because it seemed almost too simple. I mean, it's a no-frills chocolate cake; as much as I love chocolate, most of the time I prefer it with just a little extra interest.
Then, today I decided I would finally make this cocoa cake recipe and let me tell you, I was wrong: it is not just a chocolate cake. The simplicity of this recipe is also the beauty of it. It's much like what cake mixes wish they could produce.
Every dessert has its place. This is not necessarily a cake to make if you want to wow a crowd—there are no layers, no piped-on rosettes of frosting, and no surprises inside. But, it's a great cake to whip up when you want to revel in a bit of pure chocolate goodness.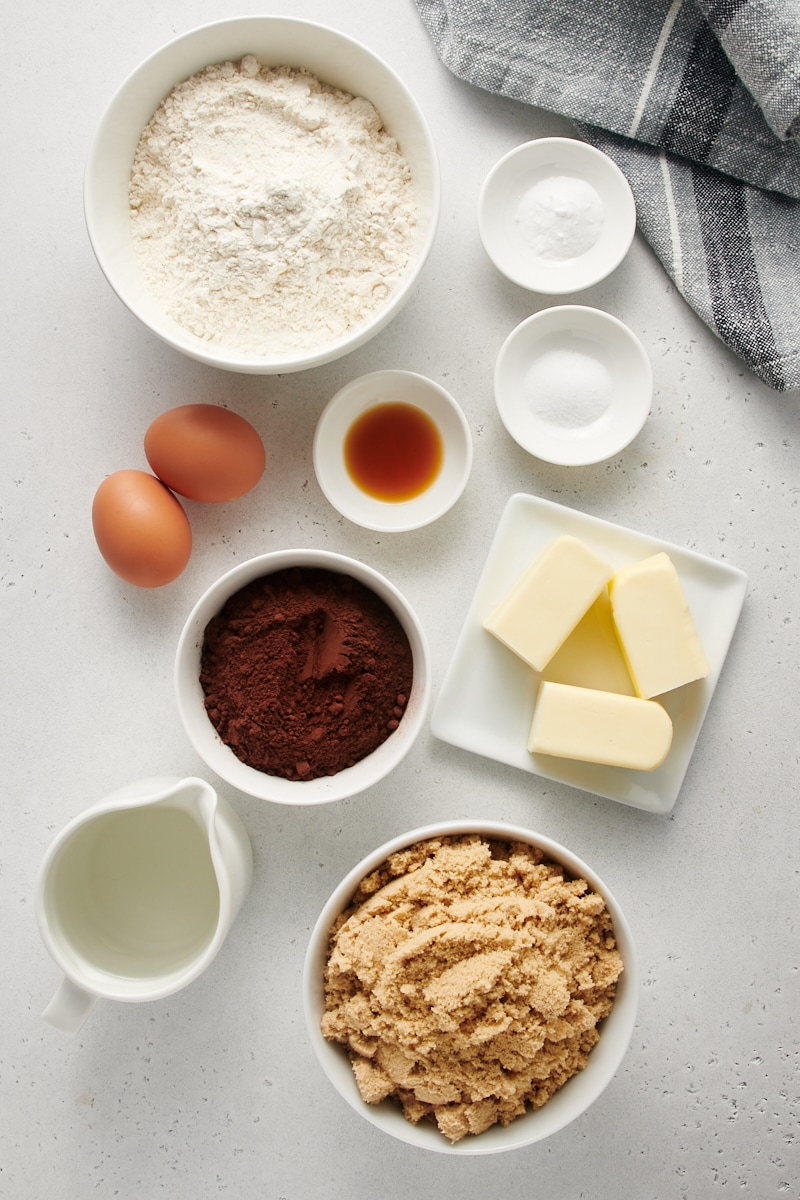 What You'll Need
Scroll down to the recipe card below this post for ingredient quantities and full instructions.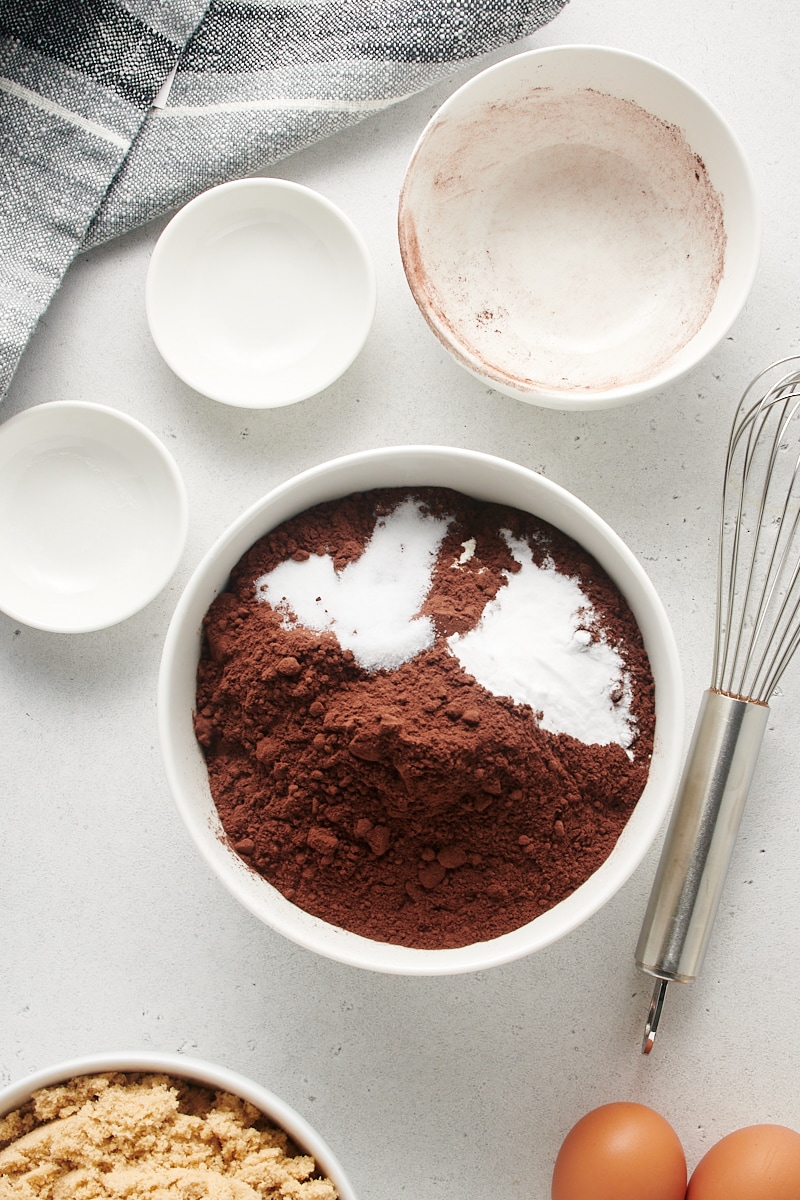 Dutch-Process Cocoa Powder vs. Natural Cocoa Powder
When it comes to cocoa powder, the two most widely-available varieties are Dutch-process cocoa and natural cocoa.
Natural cocoa is the more popular of the two—think of it as your traditional cocoa powder. It's made by removing the cocoa butter from cacao, leaving behind a fine powder.
Dutch-process cocoa takes things a step further by removing the cocoa butter and adding an alkalizing agent, which reduces the cocoa's acidity. Dutch-process cocoa has a smoother flavor, and it's darker in color.
Unless a recipe specifies one or the other, you can use either. (That's the case for this cocoa cake recipe.) But—and this is a big but!—if a recipe calls for a specific type of cocoa, you should not substitute the other. Because natural cocoa powder is more acidic, it behaves differently in a recipe than Dutch-process cocoa, so it can throw off how a recipe rises (or not) if you use the wrong type of cocoa powder.
How to Make Cocoa Cake
Here's what you'll need to do to make this simple chocolate cake:
Prepare. Preheat your oven to 350°F and grease a 9-inch round cake pan with butter. Dust the pan with flour, then tap out the excess.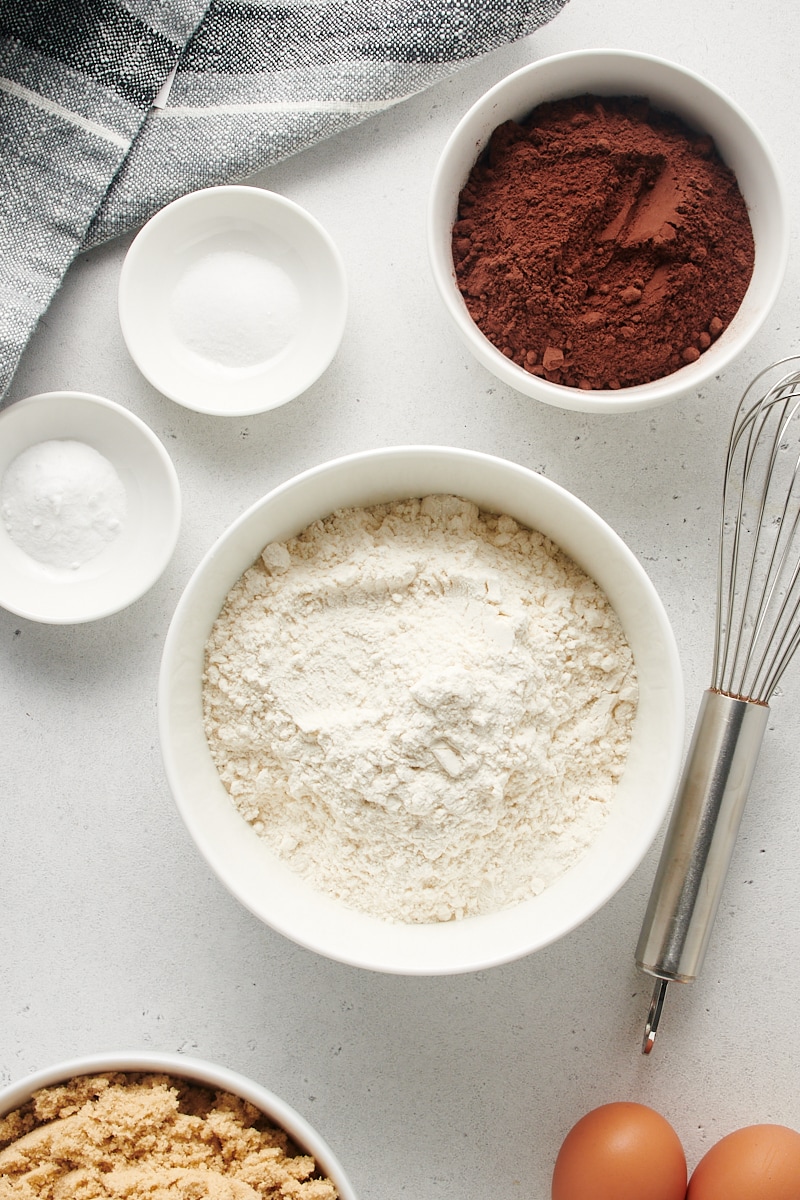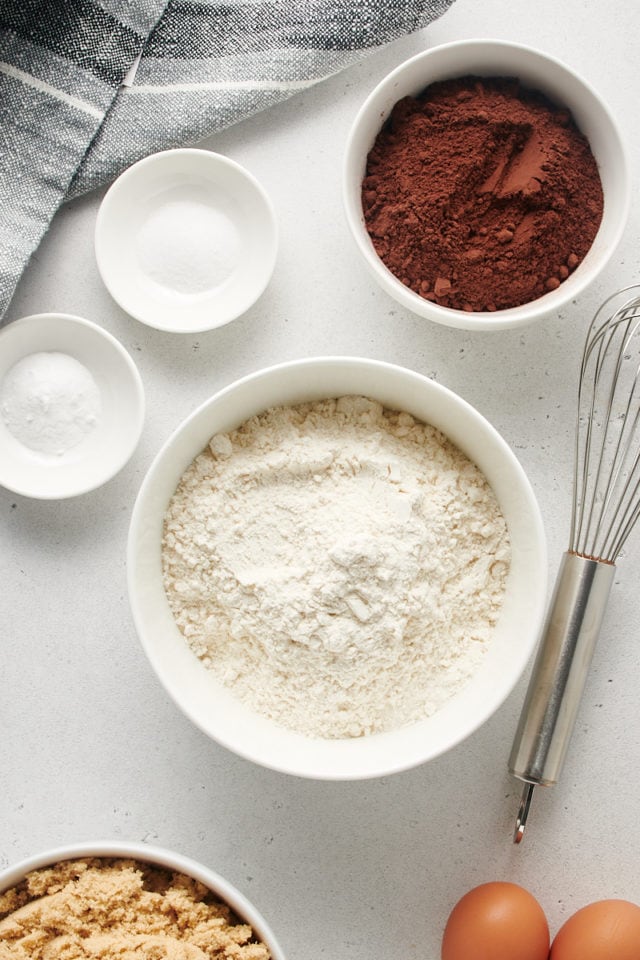 Combine the dry ingredients. Whisk the flour, cocoa, baking soda, and salt in a mixing bowl.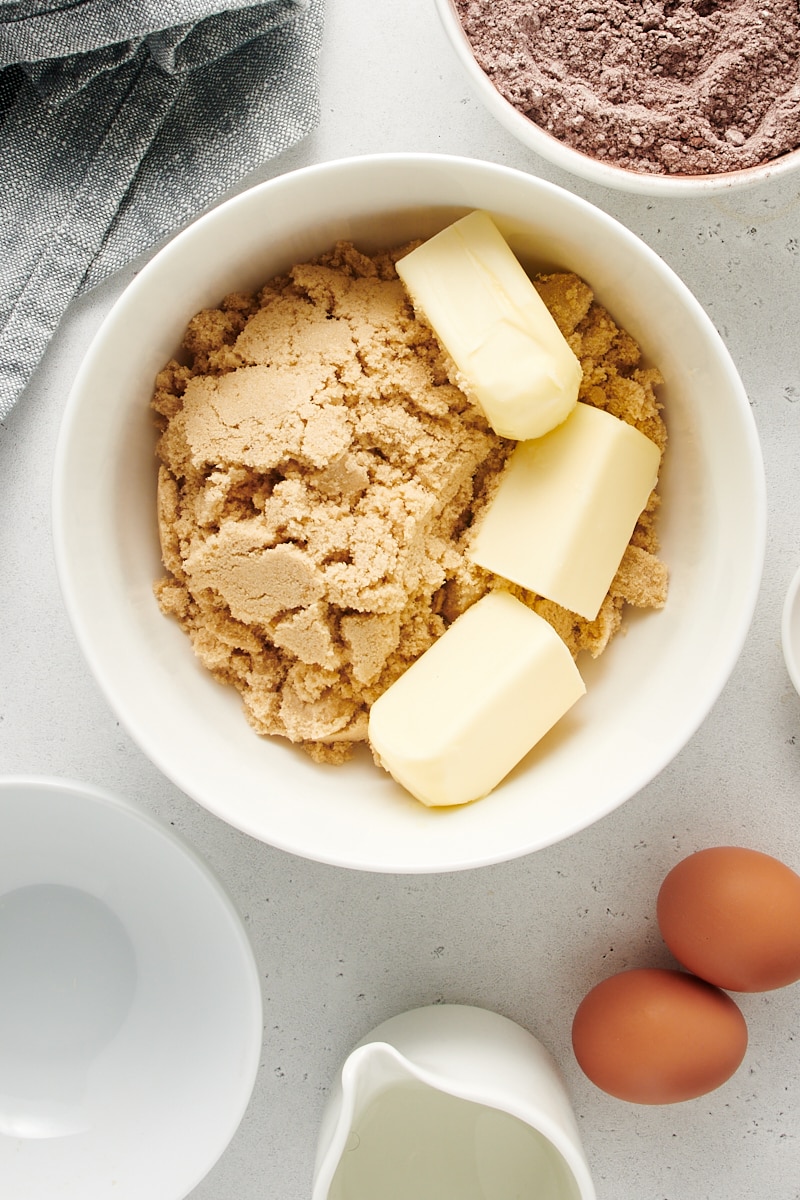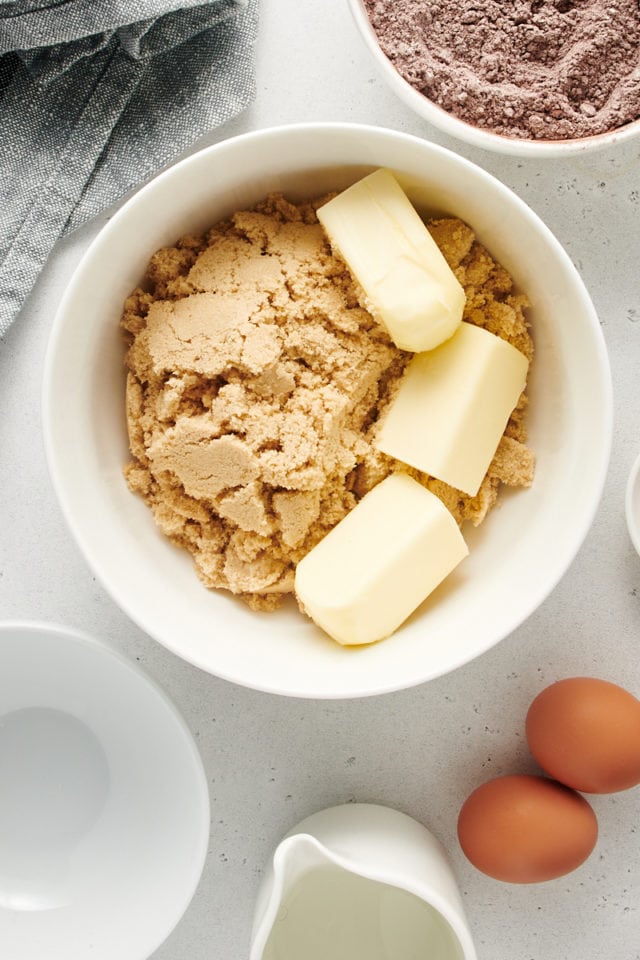 Mix the wet ingredients. Use an electric mixer on medium speed to beat the butter and brown sugar until the mixture is pale and fluffy. Beat in the eggs one at a time, followed by the vanilla.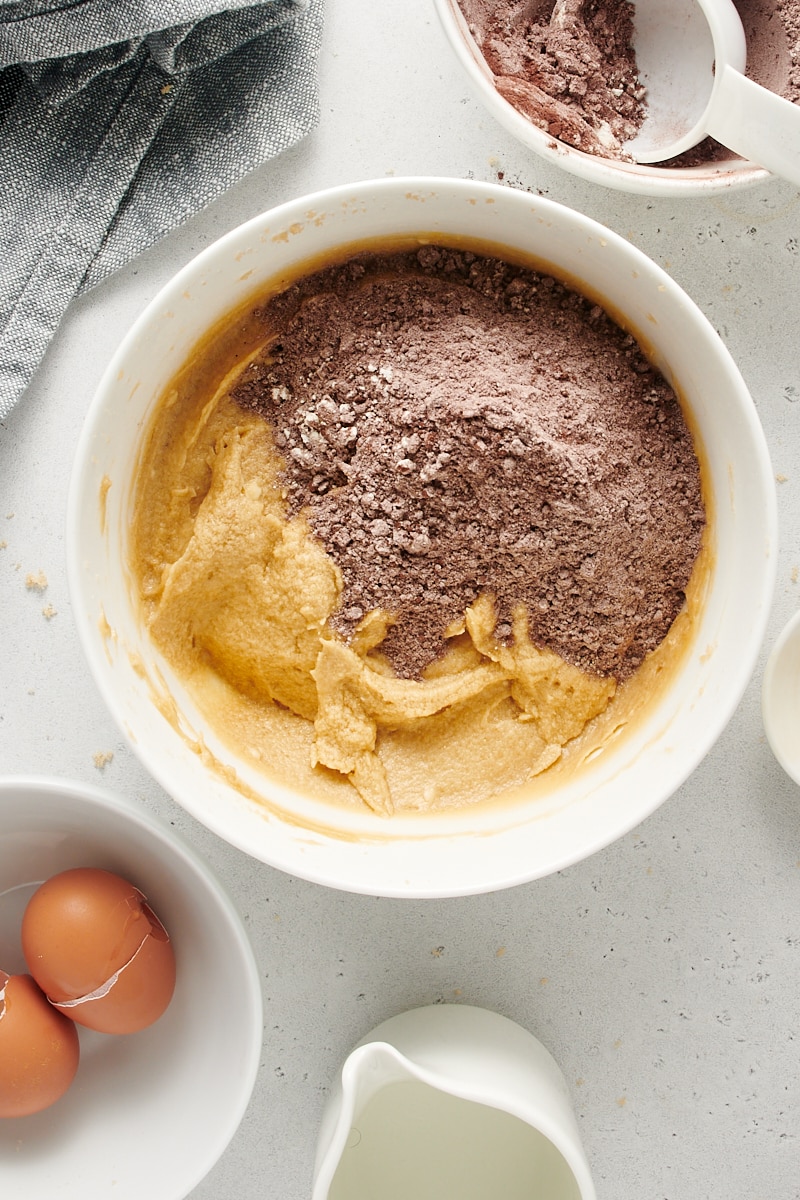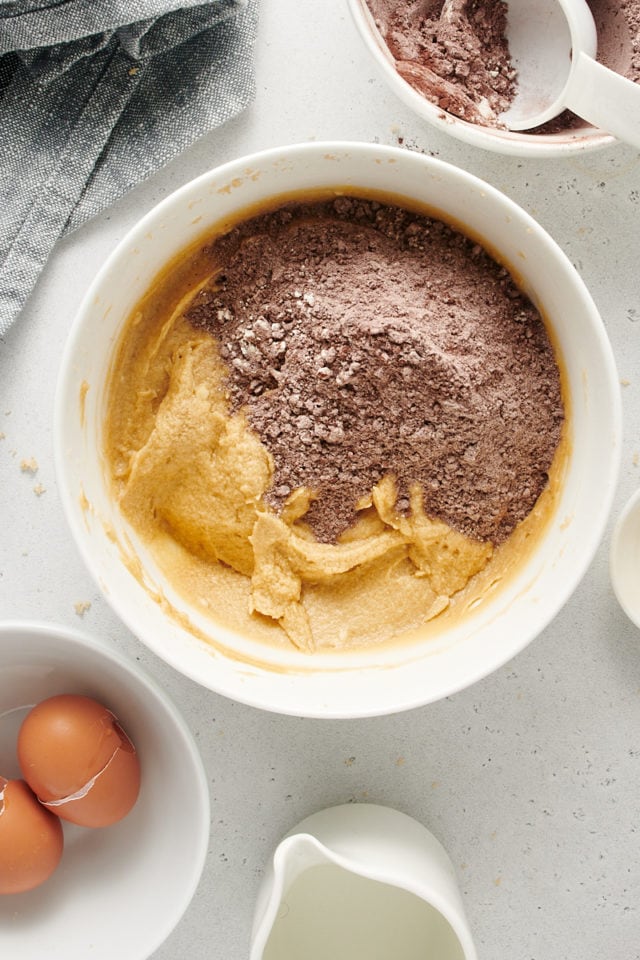 Finish the batter. Add the dry mixture to the wet mixture in batches, alternating with water and beginning and ending with the dry ingredients. Mix until just combined.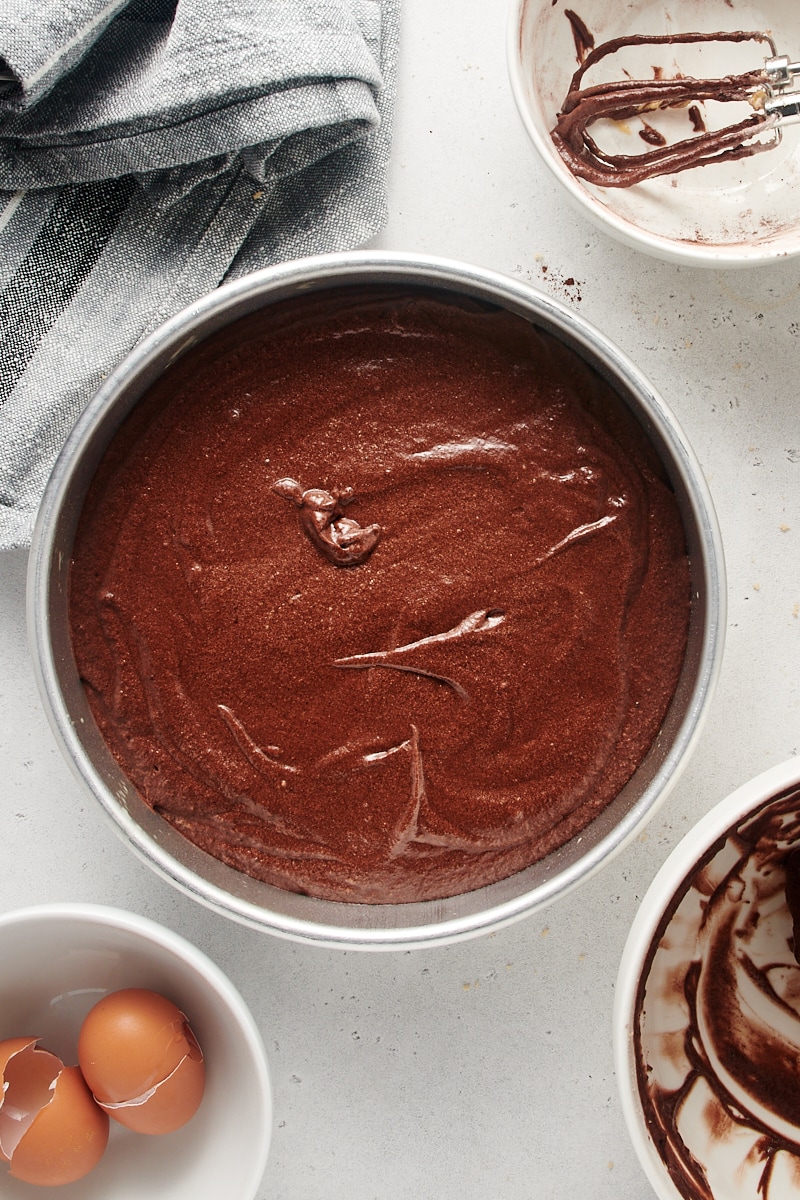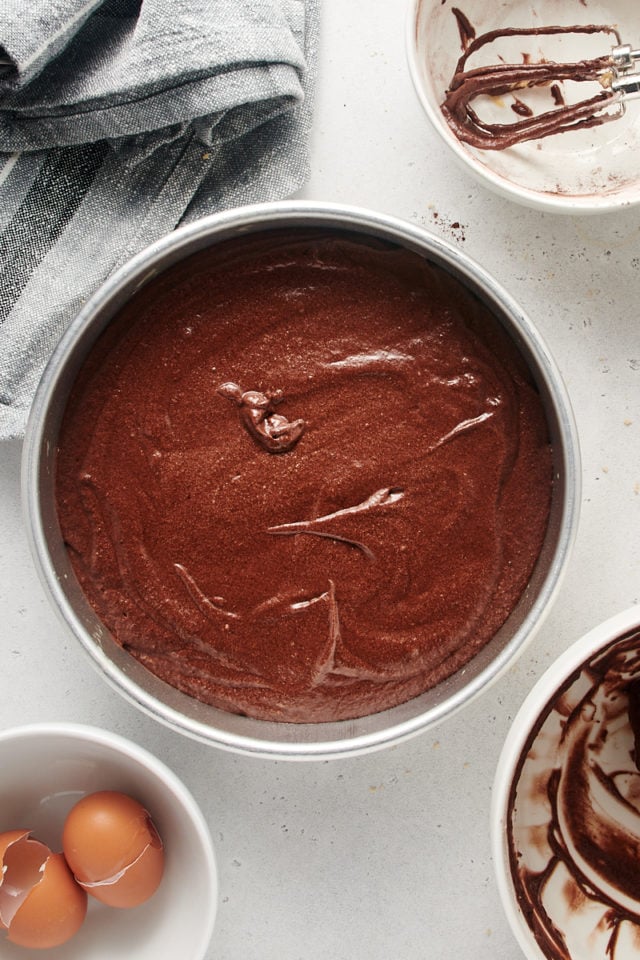 Bake. Pour the batter into the prepared pan and bake for 55 to 60 minutes, or until the cake springs back when you gently poke it and a toothpick inserted into the center comes out clean.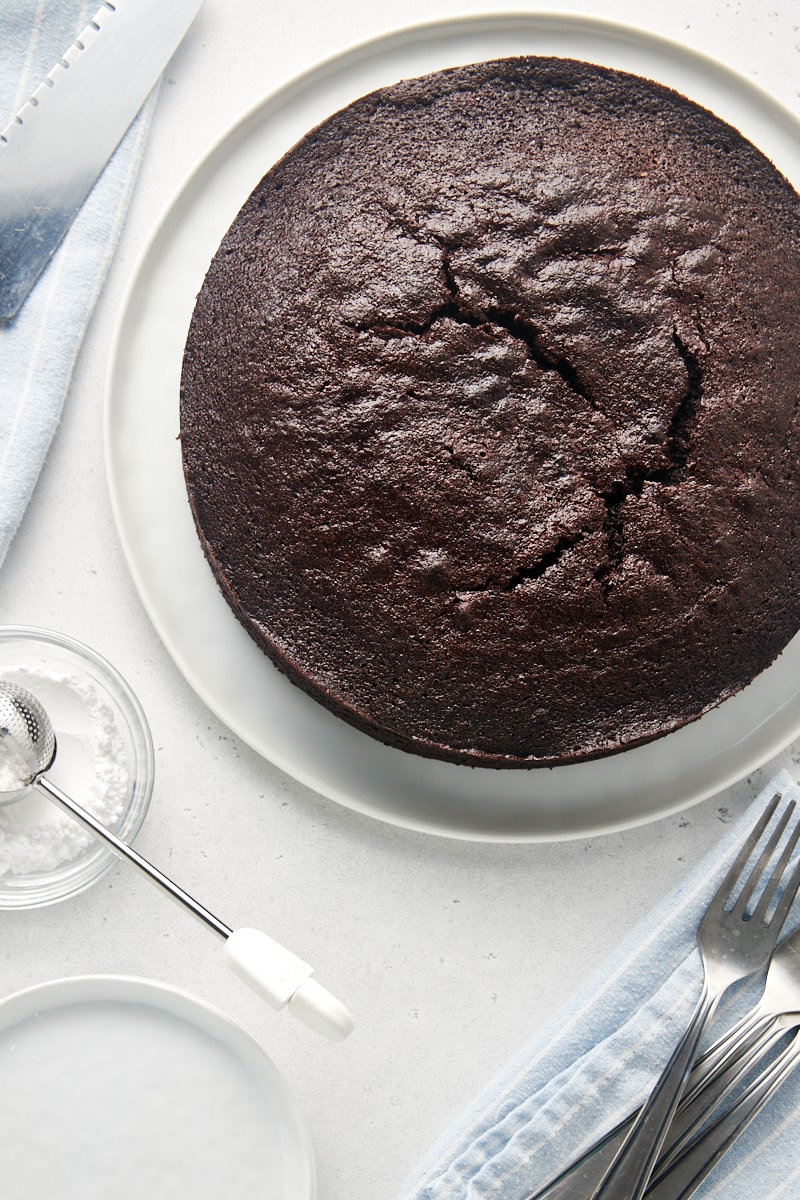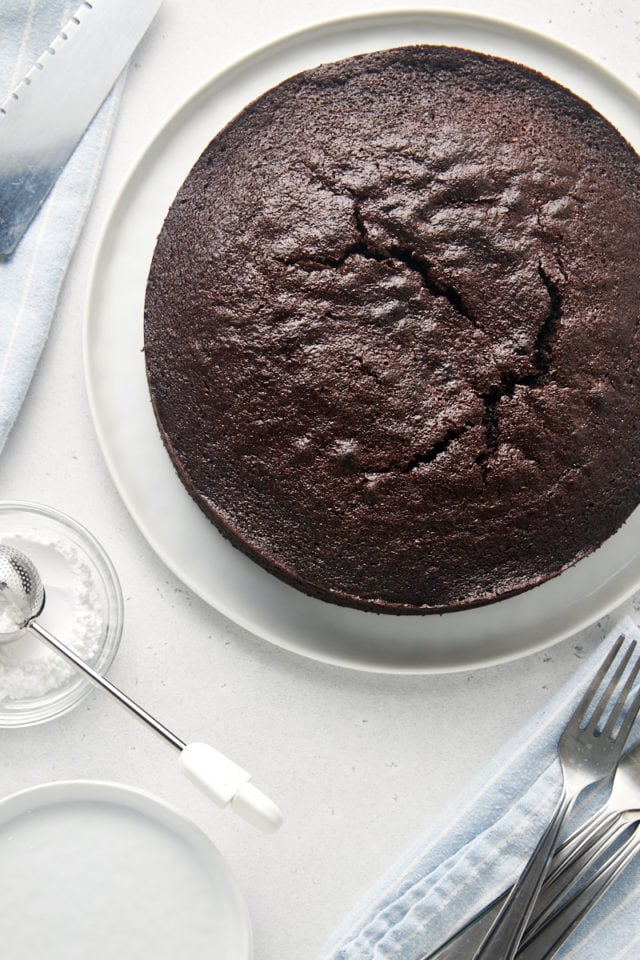 Cool and serve. Let the cake cool in the pan for an hour; carefully invert it onto a wire rack, then again onto a serving plate. Dust with confectioners' sugar before slicing and serving.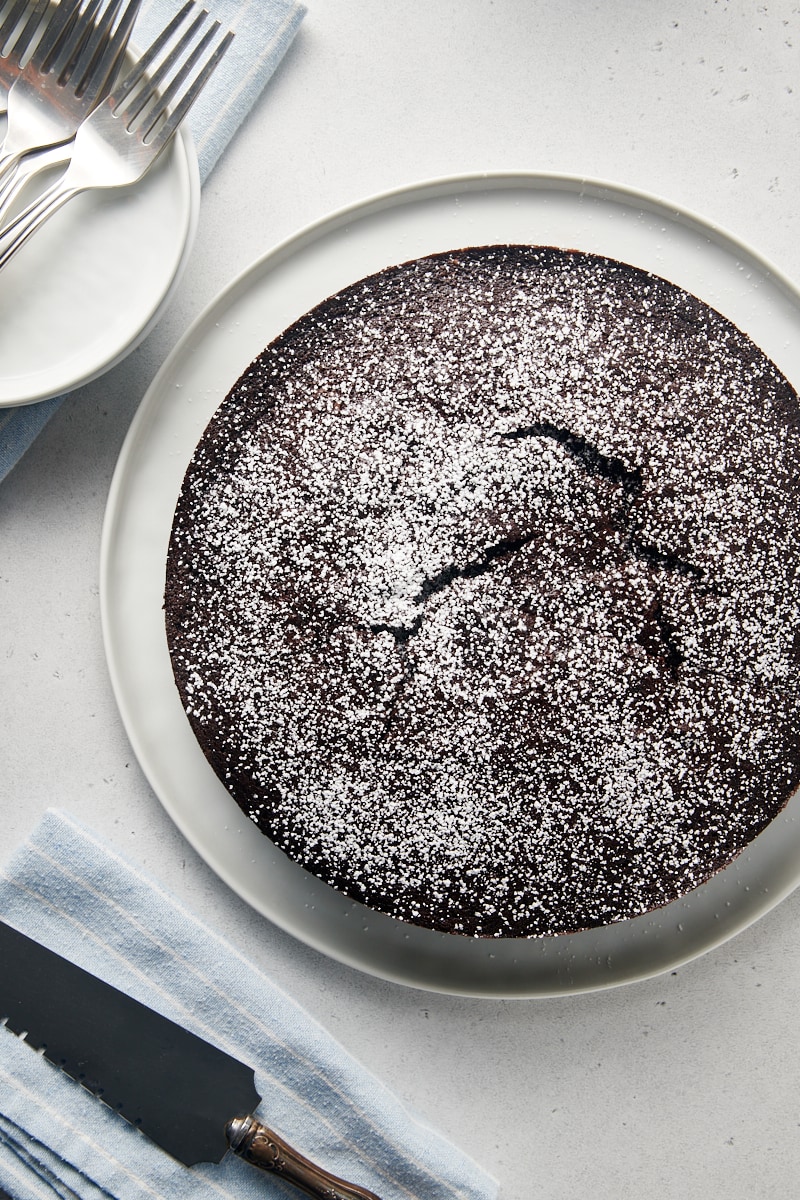 Tips for Success
Want to make sure your cocoa cake turns out perfect? These hints and tips will help!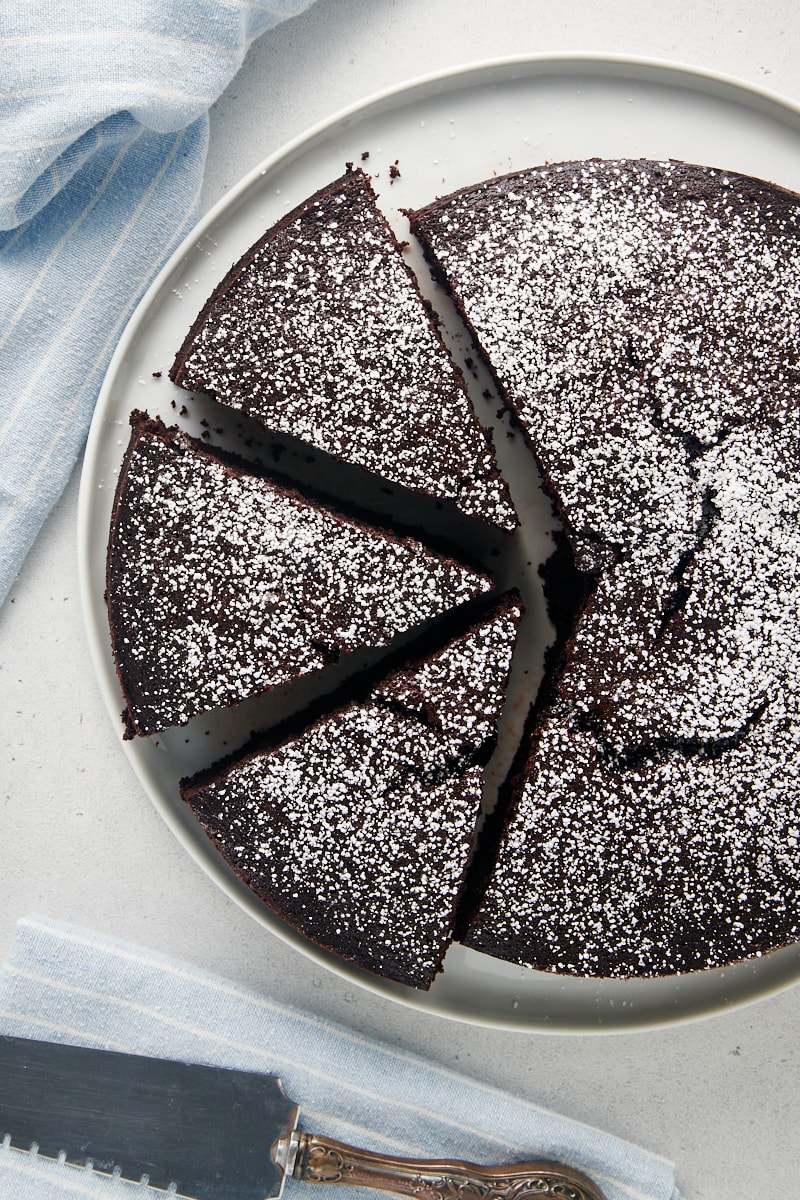 Simple Cake Topping Ideas
Although the appeal of this cake is its simplicity, if you're making it for an impromptu get-together, you might want to jazz it up a little bit with some garnishes that you already have on hand. Here are some ideas: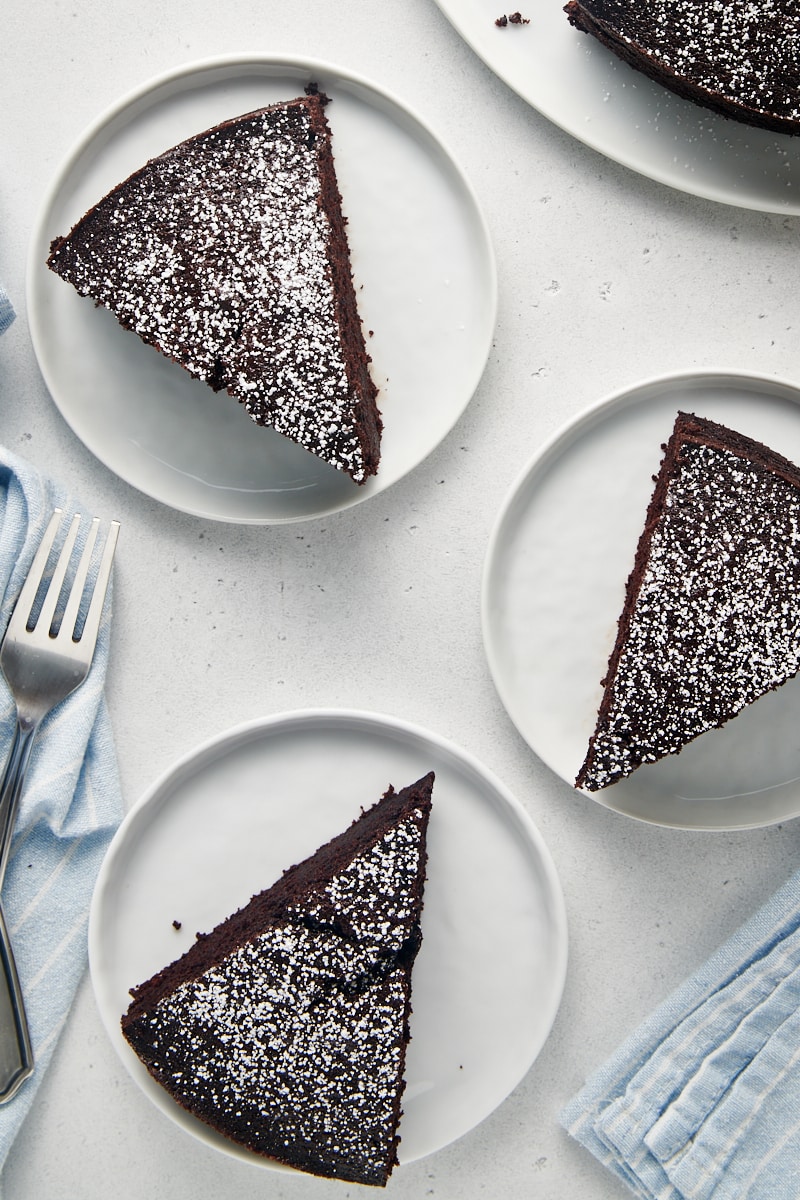 How to Store
You can store this cocoa cake wrapped or in an airtight storage container at room temperature for 3 to 4 days.
Can This Recipe Be Frozen?
Freeze this cake for up to 3 months; you can wrap the whole thing or individual slices, then store it in an airtight container or freezer bag. Let it thaw at room temperature or warm your cocoa cake in the microwave before serving.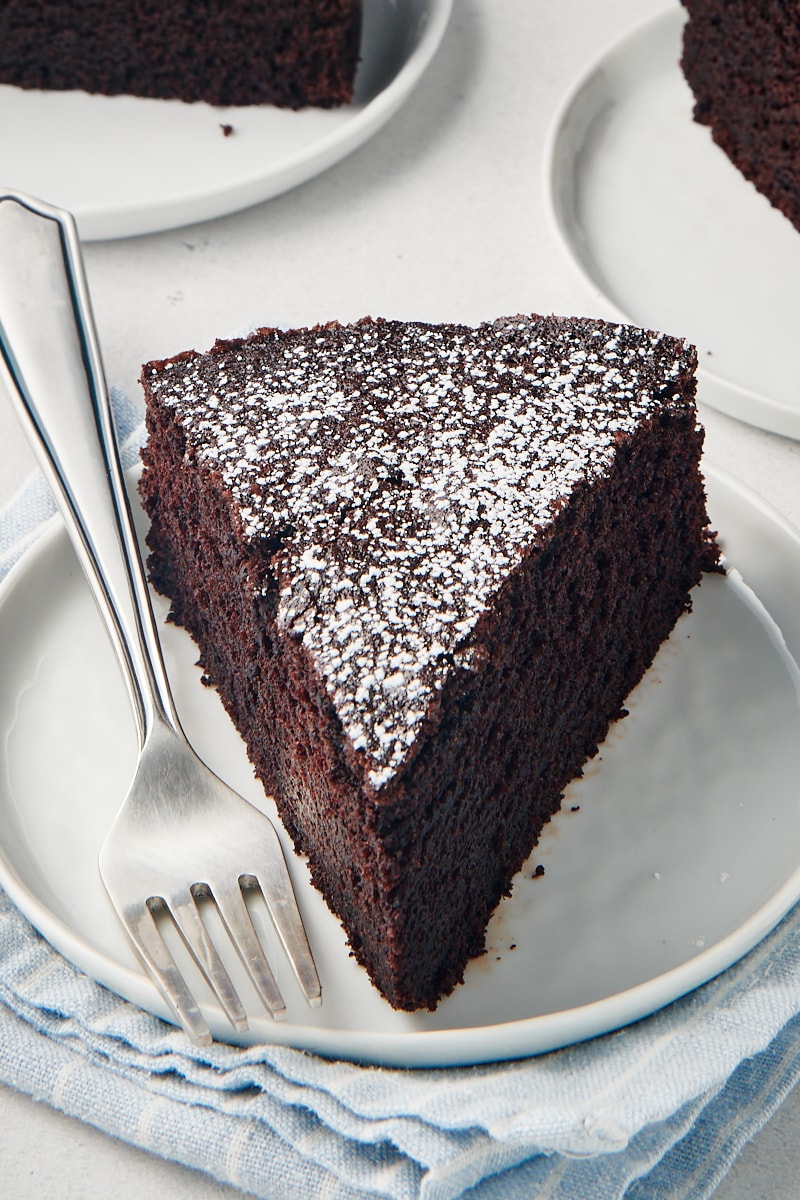 Visit the Recipe Index for more chocolate recipes!
Video Tutorial: Cocoa Cake
More Chocolate Cake Recipes