Chocolate Chip Bundt Cake is a simple cake with amazing flavor. With brown sugar, chocolate, and nuts, this one is sure to please!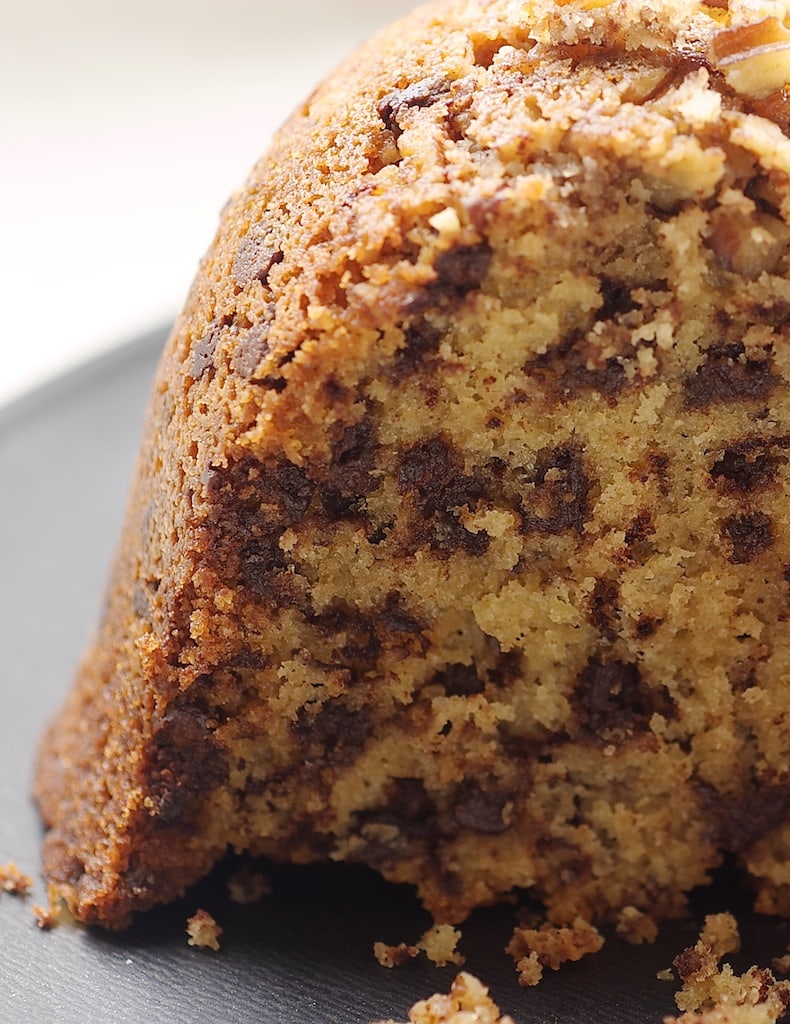 Bundt cakes and I are great friends. The pure genius of them is that you can make a beautiful, delicious cake without all the layers and frosting. As someone who values simplicity, that is a wonderful thing.
I have had this Chocolate Chip Bundt Cake recipe in my to-bake file for almost two years. I have no idea how I waited this long to make it. A Bundt cake with chocolate chips, brown sugar, and pecans??? Yes, please!

This recipe comes to us from Southern Living, which has long been one of my favorite magazines. The description from the recipe author says that this cake is her sister's favorite. After making it myself, I can understand that kind of attachment to it.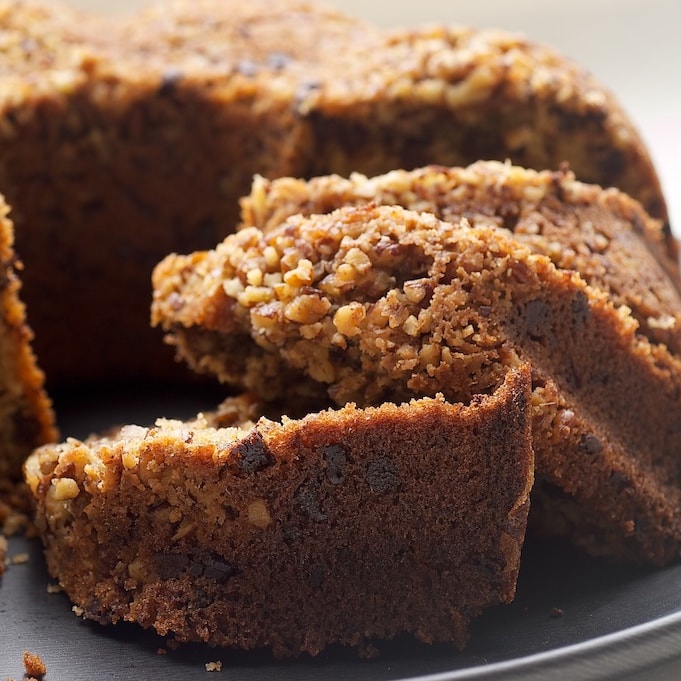 It's that kind of versatile recipe that's just as appropriate for a casual celebration as it is for an everyday treat. The amazing flavors are certainly crowd-pleasers. And it's a big, tall cake that will definitely serve a crowd.
Making the cake is fairly straightforward, so I only offer my usual baking tips for measuring accurately and using a cooking spray with flour for the best results in removing the cake from the pan. Despite the long-ish ingredient list, this is a relatively quick cake to make. While I'm all for experimenting with recipes, I highly recommend that you use the miniature-sized chocolate chips. Their small size seems to make it so every bite is brimming with chocolate.
The next time you need a dessert for a casual gathering or just want to bake something special for your family to enjoy, remember this Chocolate Chip Bundt Cake. It may very well become one of your favorites, too!
Visit the Recipe Index for more Bundt cake recipes!
More Chocolate Chip Cake Recipes