If you've spent any time perusing the recipes here at BoB, I hope you've taken away the fact that I love to share simple recipes with big results. I'm a firm believer that you should be able to make fantastic baked goods without a lot of fuss.
And this Caramel Pecan Brownie Cake is a very fine example of that.
It all starts with brownies. Then comes a nutty caramel topping. Then we add even more chocolate and nuts. This thing is rich and gooey and sweet and nutty and all-out fabulous. And it's so easy to make!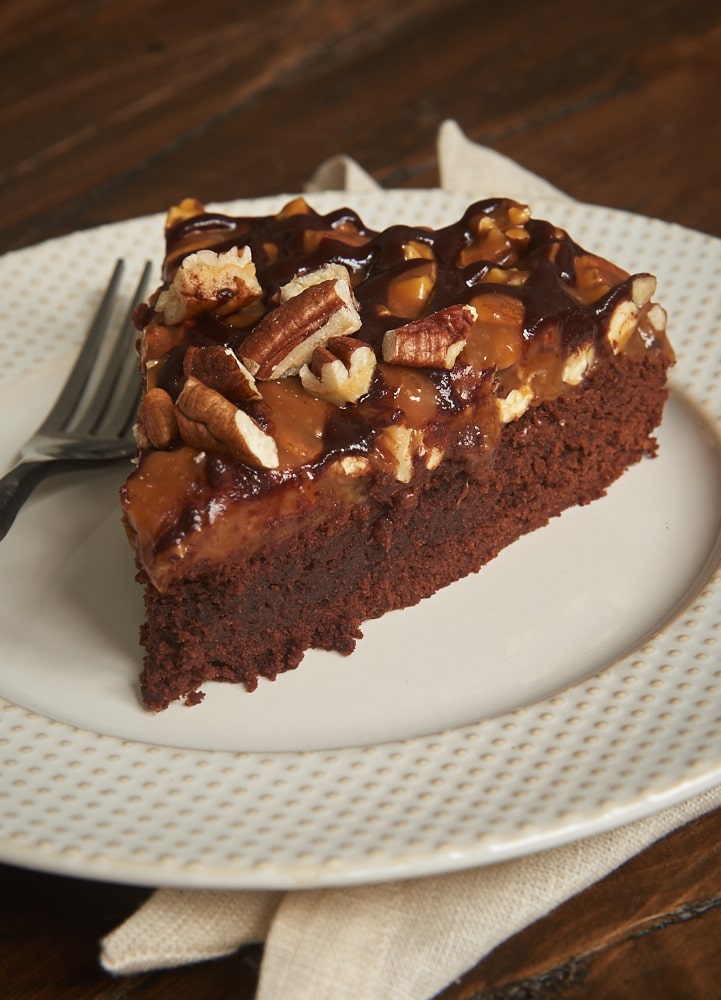 For the brownie layer, I used my go-to Favorite Fudgy Brownies recipe. Those are usually baked in an 8-inch square pan, but I baked them in a 9-inch round springform pan so that they're a bit thinner. Plus, making them round allows you to serve them in slices like a cake.
After the brownies have baked, it's caramel time. I took the simple route with a caramel topping made with soft caramels and cream. It's much like the filling in my Turtle Tart, but I stirred in toasted pecans afterwards for some added crunch and flavor. You'll definitely want to take the time to let the caramel chill after you've spread it on top of the brownies. That little bit of refrigerator time will help it set up and keep itself together.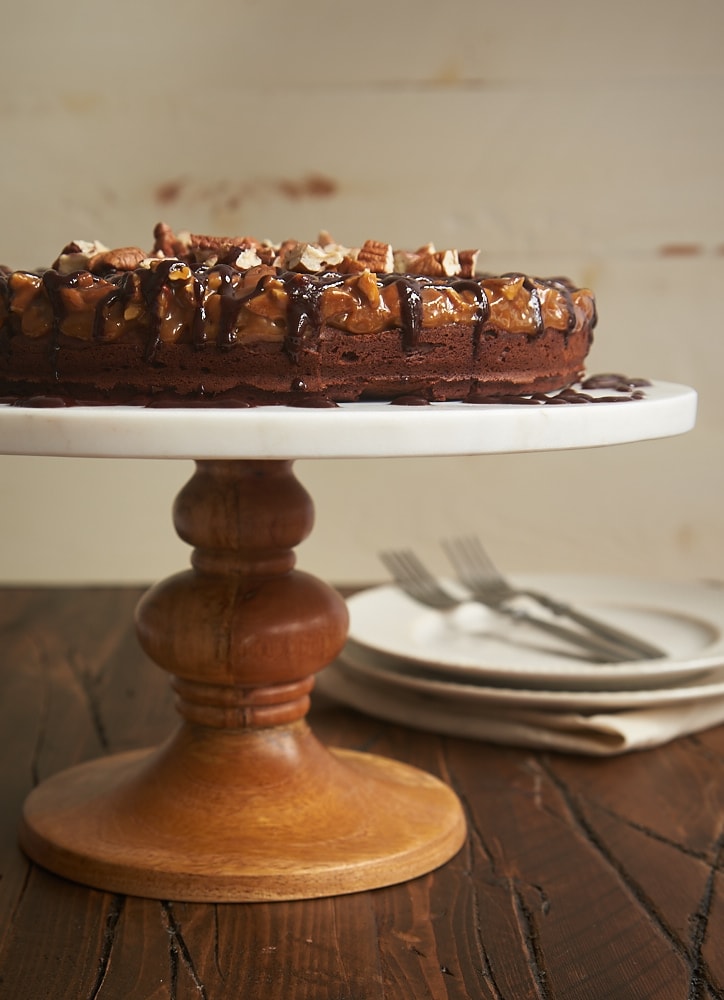 Once the caramel is set, then just drizzle with a simple chocolate ganache and top with a handful of toasted pecans. You'll have a gorgeous, mouthwatering dessert that is sure to be a crowdpleaser. Everyone will think you've slaved in the kitchen!
We are a participant in the Amazon Services LLC Associates Program, an affiliate advertising program designed to provide a means for us to earn fees by linking to Amazon.com and affiliated sites.