In this Cranberry Apple Crumble, sweet apples and tart cranberries combine with a nutty oat crumb topping for a big serving of comfort food.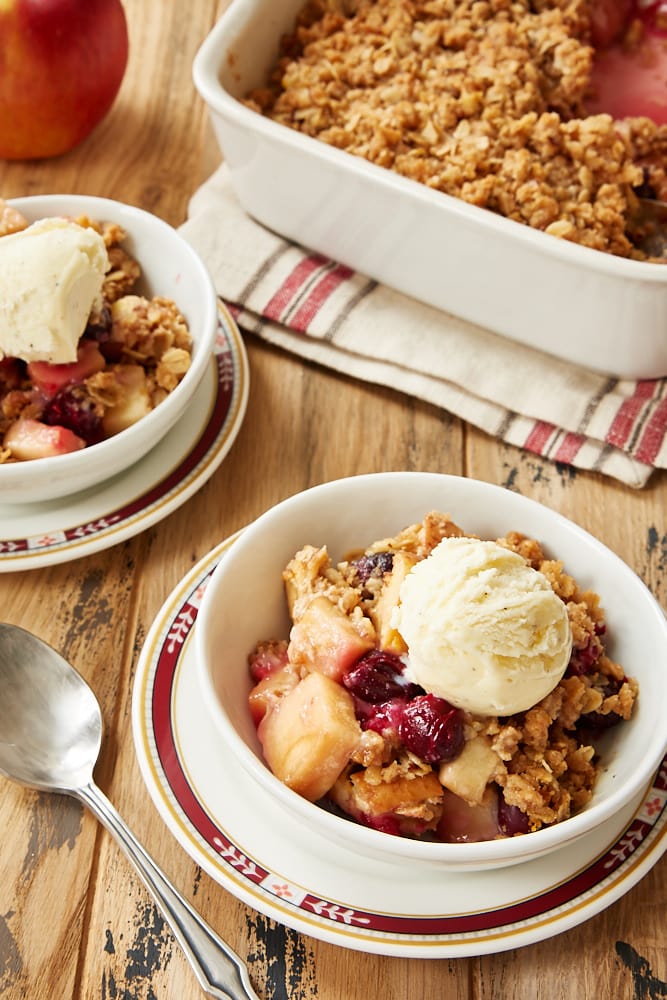 Cranberry Apple Crumble is one of those wonderfully quick and easy recipes that you can toss together when you're short on time or just want to give yourself a break. You can mix the filling right in the baking dish. Then just add the topping and put it in the oven. The toughest part is waiting for it to be done so you can enjoy it!

We start with some favorite fall fruits in apples and cranberries. The subtle sweetness of apples and the tartness of cranberries are a wonderful pair. You can change the ratio of apples and cranberries if you like. I like this particular balance of flavors, with apples making up more of the filling.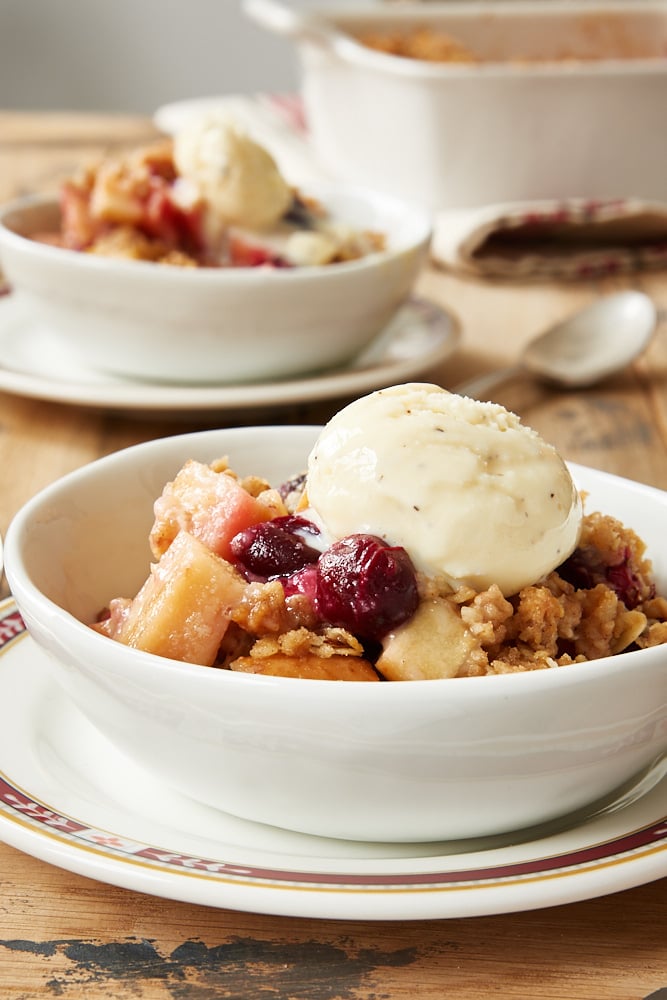 Fruit crumbles are certainly not a new sensation, but I think this one is especially good. The orange zest mixed with the apples and cranberries is what makes this crumble special. That little zing from the zest is the perfect complement to the other flavors. It's theoretically optional, but I encourage you not to skip it.
The crumb topping is one of my favorites, too. That bit of cinnamon and some chopped almonds make it a little different than a traditional crumb topping. You can substitute another nut if you prefer. Or for a nut-free variant, substitute more oats.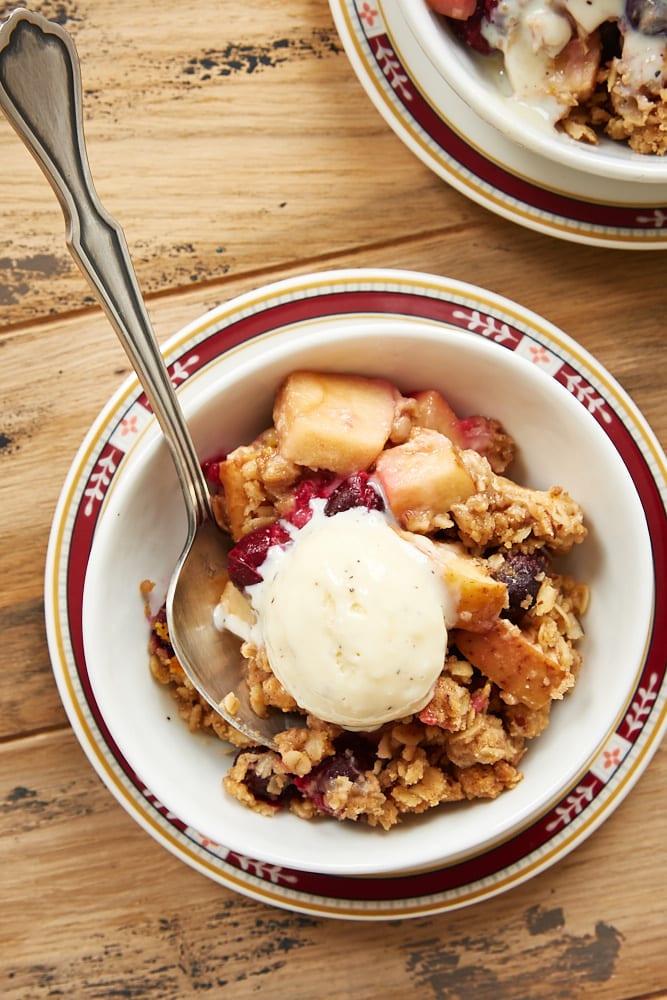 This is such a great fall dessert! Make it for a casual gathering, a holiday, or just for your family dinner. And as easy as it is to make, you can make it often!
My favorite way to enjoy this Cranberry Apple Crumble is warm with a big scoop of vanilla bean ice cream. Then just grab a spoon and enjoy!
Find more cobblers, crisps, and crumbles in the Recipe Index.
More Apple Spoon Desserts
Need help choosing apples? See my Best Apples for Baking!