Find just the right sweet for your chocolate-loving sweet with these Valentine's Day chocolate desserts!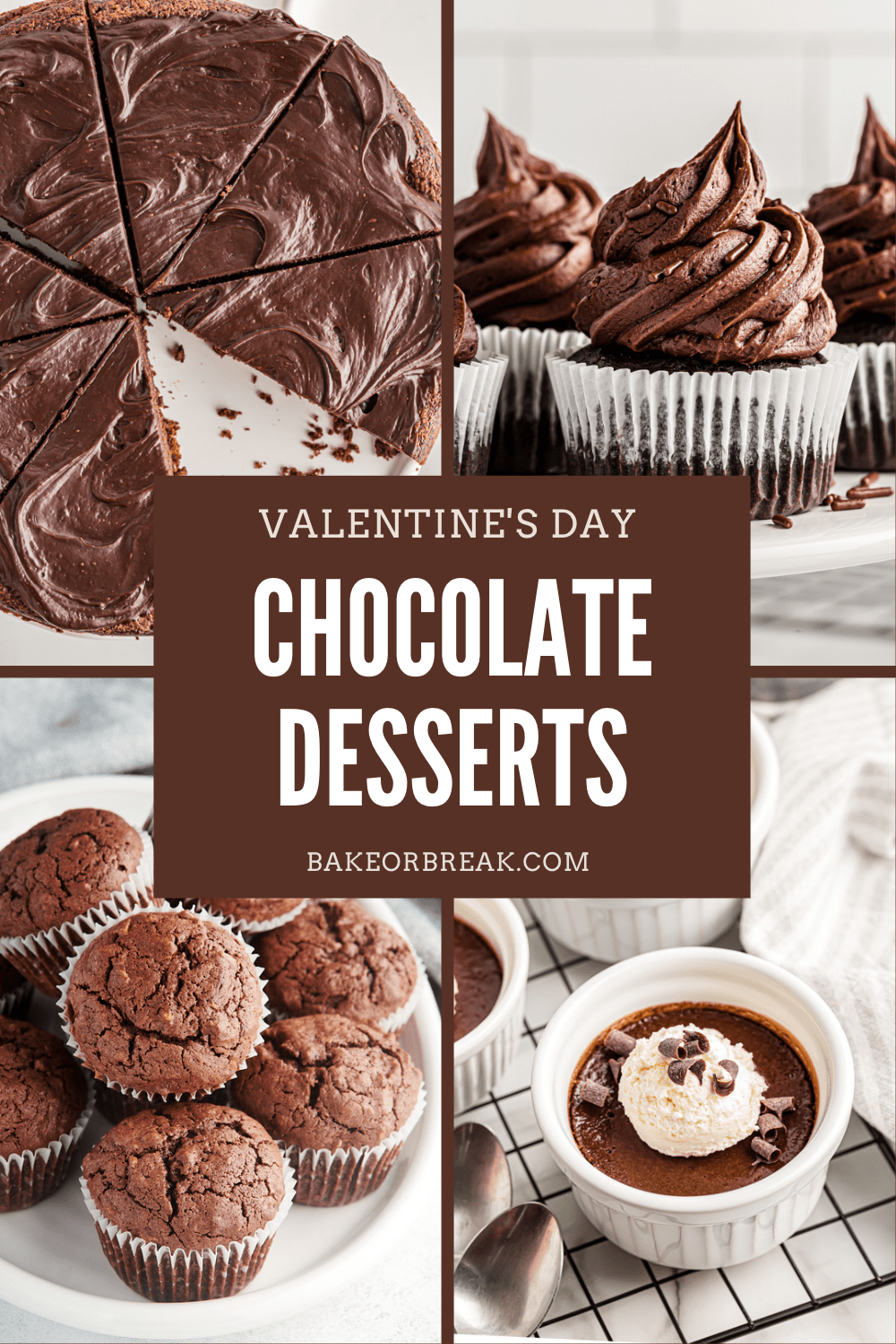 Chocolate Valentine's Day Desserts
I've never been much for the heart-shaped, pink-and-red-everything trappings of so many Valentine's Day desserts. But I am 100% behind a holiday that encourages chocolate consumption!
These chocolate desserts are among my favorites for celebrating Valentine's Day. Whether you're looking for a show-stooping cheesecake or a simple batch of brownies or something somewhere in between, there's sure to be something here to satisfy your chocolate cravings!
Tips for Baking with Chocolate
Here are a few things to keep in mind when making a chocolate dessert.
Use good quality chocolate. If you're making a decadent chocolate dessert, you'll get the best flavor and texture if you use good chocolate. That doesn't necessarily mean expensive. Use a trusted brand that has good flavor, and you're set!
Take your time melting chocolate. For recipes that require melted chocolate, you can melt the chocolate in the microwave or in a double boiler. Either way, take your time and melt the chocolate low and slow. And remember that chocolate bars or discs melt better than chocolate chips.
Pick the right chocolate. Chocolate comes in different forms, shapes, percentages, and flavor profiles. Some are better suited for some jobs than others. For best results, use the chocolate specified in the recipe.
Store in a cool, dry place. Keep any leftover chocolate in an airtight bag or container, and store it away from heat and moisture.
Don't fret too much over chocolate bloom. That's the gray coating that sometimes develops on chocolate. It's simply a result of its being exposed to air and moisture, and it doesn't usually impact flavor.
Valentine's Day Baking Ideas for the Chocolate Lover
If you and your Valentines love chocolate, I hope you'll find a Valentine's Day treat among these favorite chocolate recipes. And remember this collection any time you're craving an all-out chocolate dessert!
Happy baking! And happy Valentine's Day!