I don't generally need much of an excuse to make chocolate desserts. But, this is Valentine's week, so chocolate is not only welcomed but expected.
When I first found this recipe, I was instantly enamored with all those chocolate-y layers. Just look at them! Really, what's better to layer with chocolate than more chocolate?
We start with a simple, thin cake flavored with espresso. That's topped with chocolate whipped cream and another thin layer of cake. Then, let's just pour on even more chocolate with a rich topping.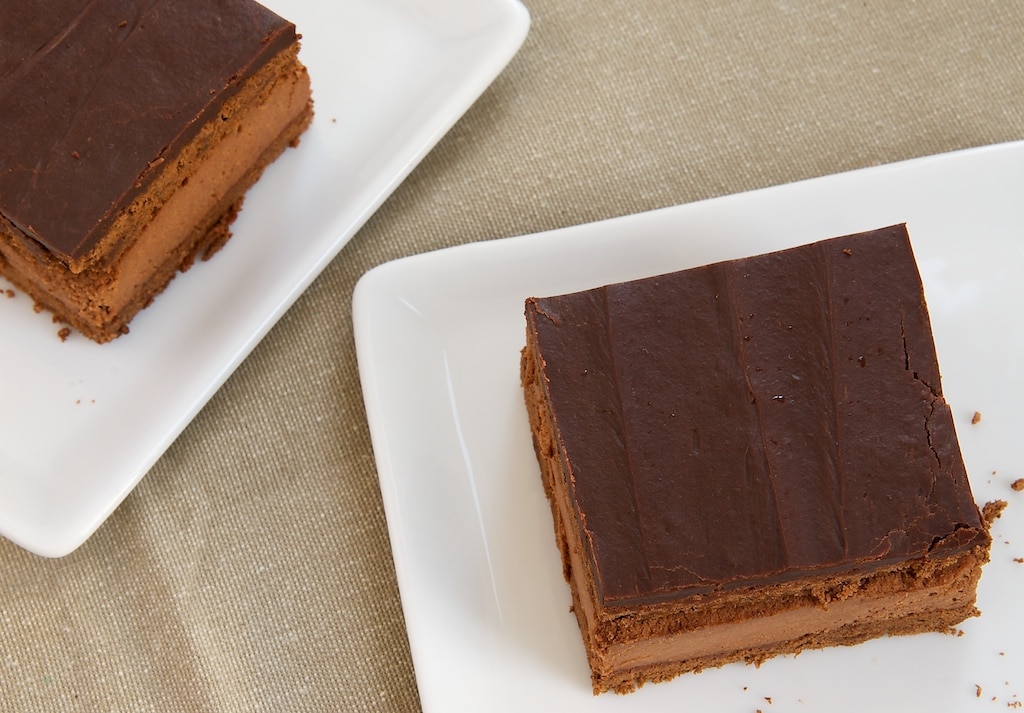 The end result was as good as I had hoped. So. Much. Chocolate. As someone who is not a coffee fan, I'm happy to say that the flavor doesn't come through in a big way. Instead, it's a wonderful enhancer of all that chocolate.
Perhaps my favorite part of this cake is it's texture. It's so soft and smooth. I normally resist such clichés, but it melts in your mouth. It is truly a pleasure to eat.
If I can offer a word of warning, cutting this cake can be a bit of a messy proposition. The topping is much tougher to cut through than the rest of the cake, and it may tend to fall apart a bit. Just use a sharp knife and take your time.