Chocolate Sour Cream Bundt Cake is a chocolate lover's dream! It's such a fantastic chocolate experience!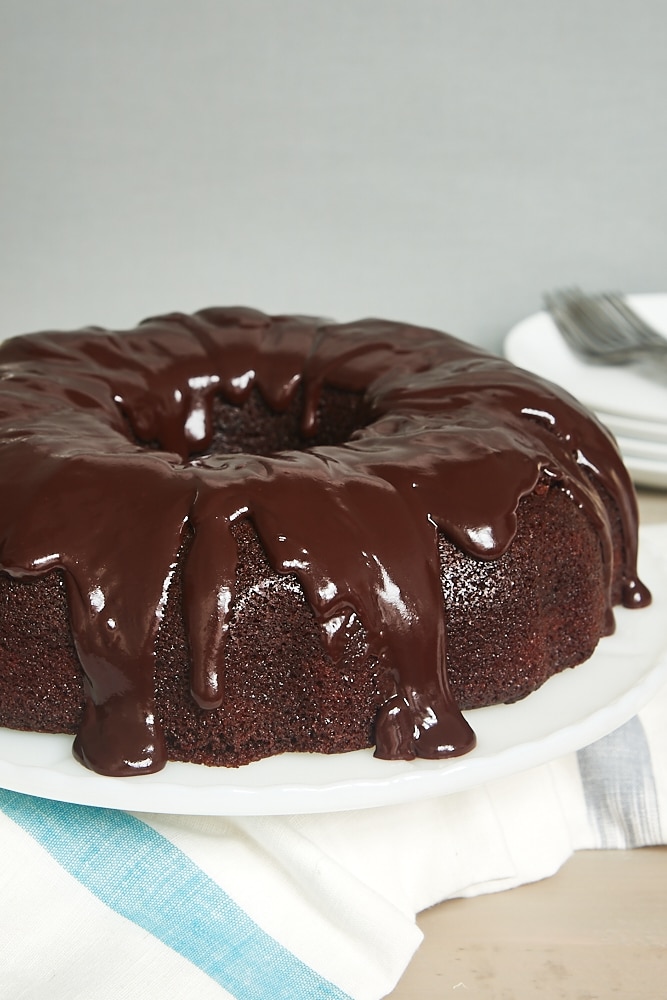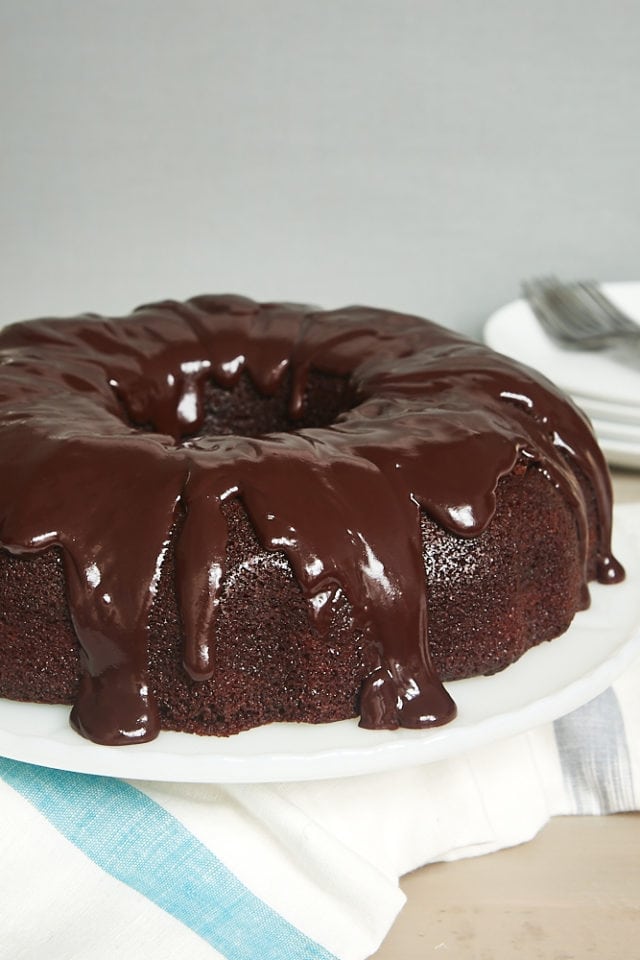 Chocolate Sour Cream Bundt Cake
In the early days of BoB, the vast majority of recipes I shared were ones I found in cookbooks, in magazine, online, and from friends and family. Gradually, though, I inevitably became a recipe tinkerer. Those of you who bake frequently will know how you start to recognize things you want to change. Swapping out a bit of brown sugar for granulated sugar, adding a bit of spice, changing the flavor profile a bit.
These days it's very rare for me to make a recipe exactly as it's written. It seems I just can't resist! But every once in a while, I find a recipe that's so amazingly perfect that I simply don't have the heart to alter it.
This Chocolate Sour Cream Bundt Cake is one of those recipes.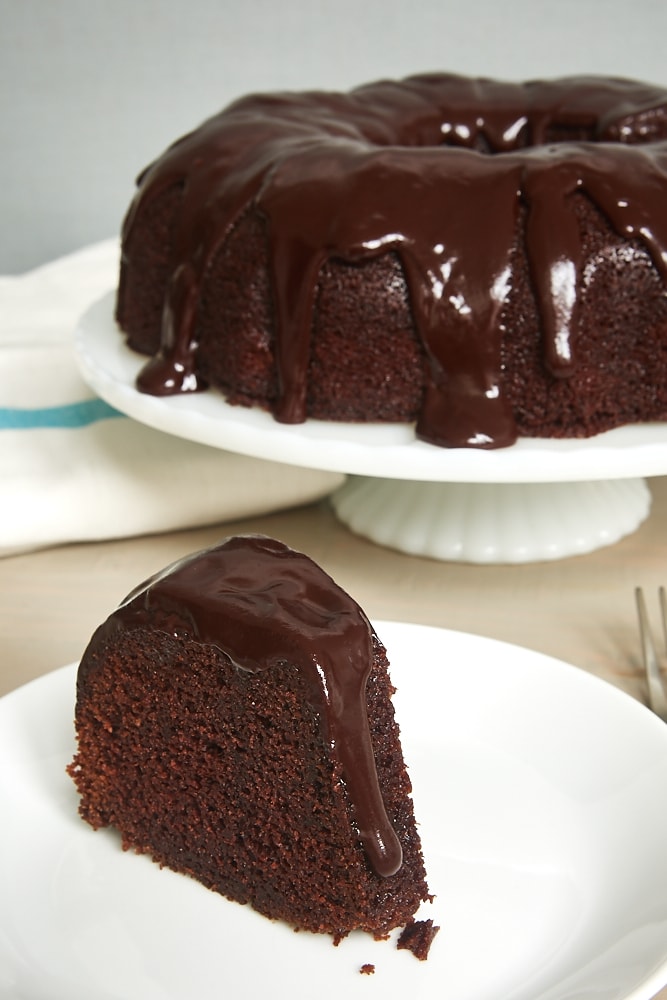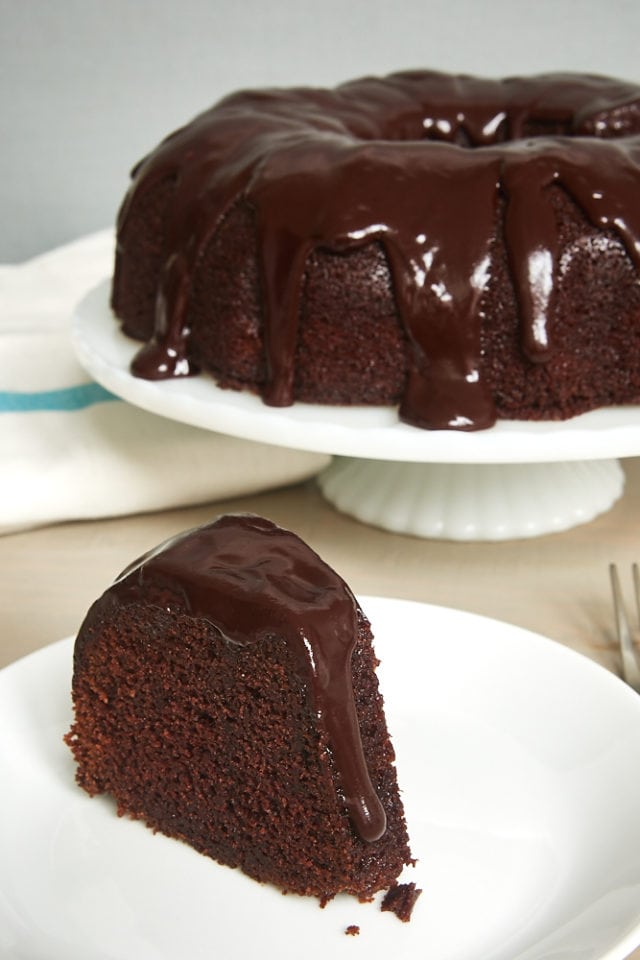 It all started innocently enough. I had been working on my own recipe for an all-out chocolate Bundt cake, but I just wasn't happy with my recipe. So I did some research. I looked at so, so many recipes and read what people liked and didn't like about each of them. Just about every one I found lamented the dryness of the cake. Nobody wants that, right?
But then I found several comments about this cake. After reading about how wonderfully moist it is and how absolutely delicious it is, I knew I had to try it. Oh, my. Every good thing I read about it is absolutely true. It's rich and moist and soft and really just a pleasure to eat. Plus, it's so simple to make, too. You won't even need to get out your mixer. Just grab a bowl and a whisk.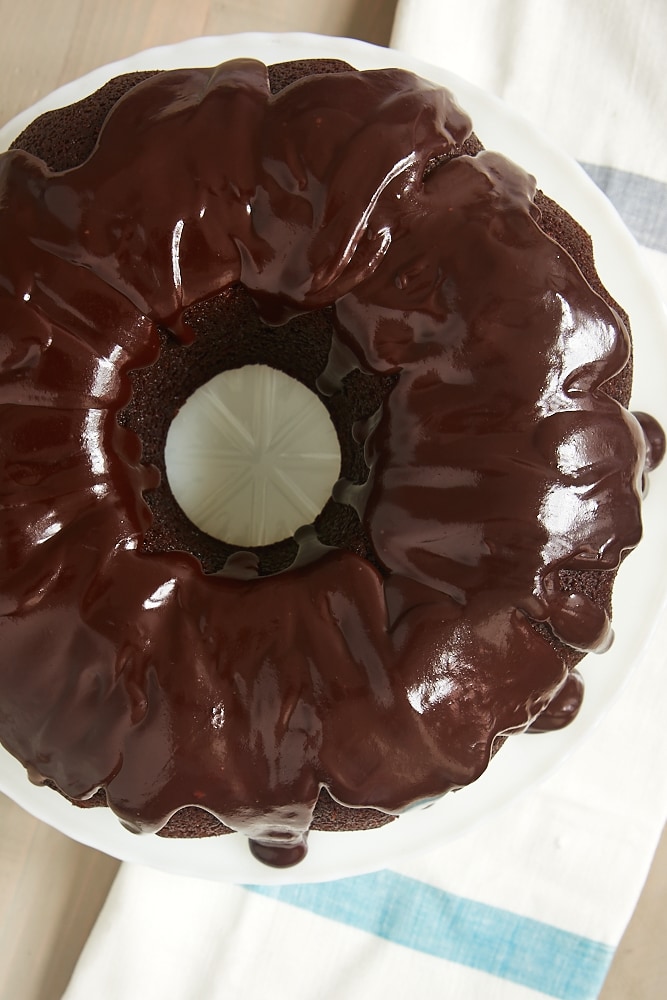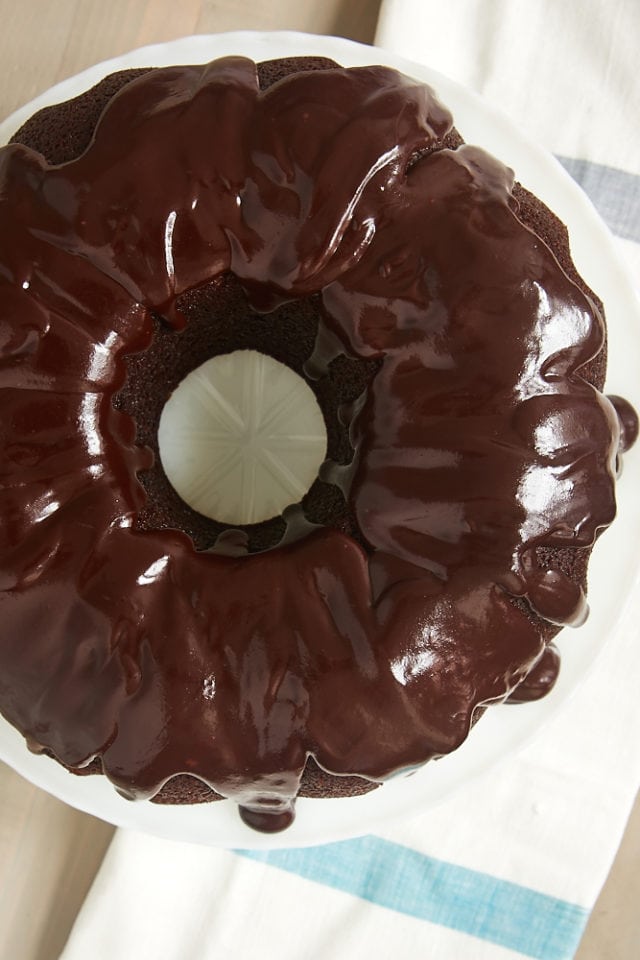 Tips for Success
Measure accurately. Use a kitchen scale if possible. Otherwise, use the spoon and sweep method for dry ingredients and sugar, and take care to measure all ingredients accurately.
Thoroughly grease the pan. There are lots of nooks and crannies in a Bundt pan, so you want to make sure you get them all. I prefer to use a baking spray with flour, like Baker's Joy or Pam for Baking.
Use good quality chocolate. Chocolate is the star here, so be sure to use the good stuff.
Let me tell you, my baking friends, this is what I now consider THE chocolate cake. I've already let Quinn know that this is the cake I want him to bake me for my birthday in August. And I cannot wait to enjoy it all over again!
Visit the Recipe Index for more chocolate recipes!
More Chocolate Cake Recipes