June 22, 2015
Chocolate Sour Cream Bundt Cake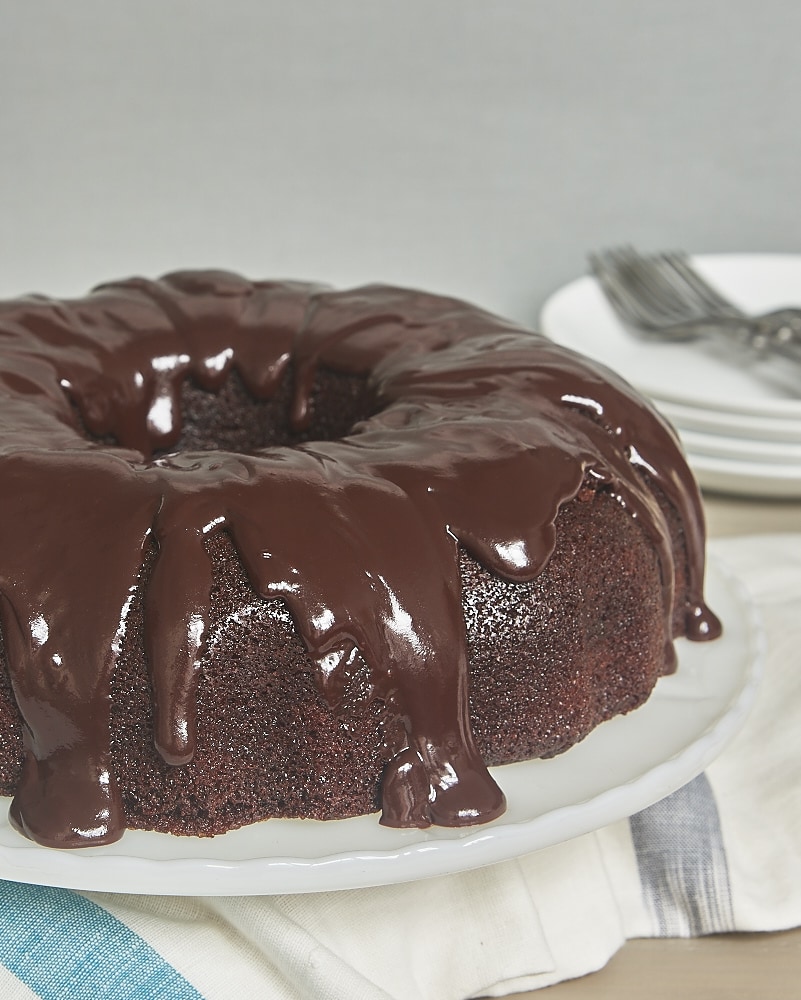 In the early days of BoB, the vast majority of recipes I shared were ones I found in cookbooks, in magazine, online, and from friends and family. Gradually, though, I inevitably became a recipe tinkerer. Those of you who bake frequently will know how you start to recognize things you want to change. Swapping out a bit of brown sugar for granulated sugar, adding a bit of spice, changing the flavor profile a bit.
These days it's very rare for me to make a recipe exactly as it's written. It seems I just can't resist! But every once in a while, I find a recipe that's so amazingly perfect that I simply don't have the heart to alter it.
This Chocolate Sour Cream Bundt Cake is one of those recipes.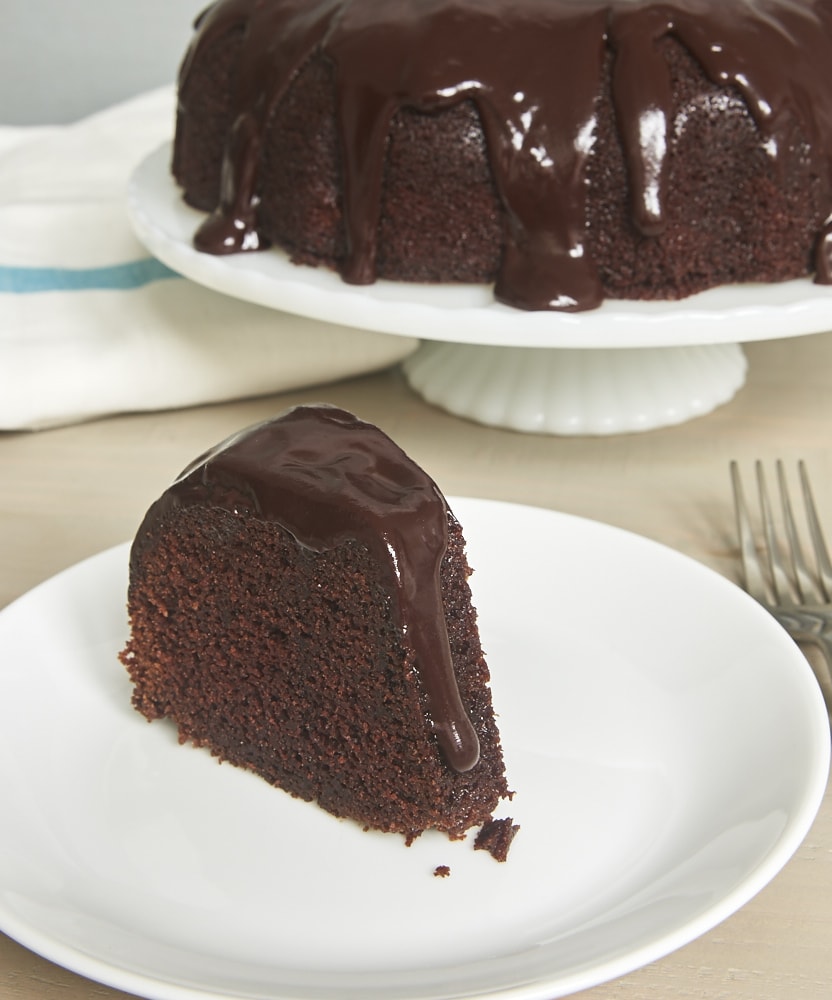 It all started innocently enough. I had been working on my own recipe for an all-out chocolate Bundt cake, but I just wasn't happy with my recipe. So I did some research. I looked at so, so many recipes and read what people liked and didn't like about each of them. Just about every one I found lamented the dryness of the cake. Nobody wants that, right?
But then I found several comments about this cake. After reading about how wonderfully moist it is and how absolutely delicious it is, I knew I had to try it. Oh, my. Every good thing I read about it is absolutely true. It's rich and moist and soft and really just a pleasure to eat. Plus, it's so simple to make, too. You won't even need to get out your mixer. Just grab a bowl and a whisk.
Let me tell you, my baking friends, this is what I now consider THE chocolate cake. I've already let Quinn know that this is the cake I want him to bake me for my birthday in August. And I cannot wait to enjoy it all over again!
Visit the Recipe Index for more chocolate recipes!
This post contains affiliate links.