I found this recipe ages ago and promptly printed it out so I could make it as soon as possible. Of course, when I found it earlier this week and remembered how excited I was to make them, I was forced to laugh at the fact that my initial excitement had been almost two years ago. Now, that either proves that I'm unorganized or that I have more recipes to try than I have time to make them. As I've always prided myself on my organizational skills, I'm going with the latter.

It is suggested with this recipe that it's a good idea to make these brownies with high quality ingredients. I have to agree with that. These brownies are all about the chocolate, so use the best kind you're willing to buy. Good quality chocolate is becoming more and more available these days. Most grocery stores will offer something besides Hershey's, Baker's, and Nestle. While my local grocery store is not that great, they do offer Ghirardelli. I also used Schokinag cocoa powder that I bought at our local cook's store.
I made these brownies for New Years' Eve, and the wonderful aroma that filled the kitchen was just heavenly. Few things offer a better smell than chocolate baking in the oven. If that weren't enough, adding chocolate ganache just pushed them over the top.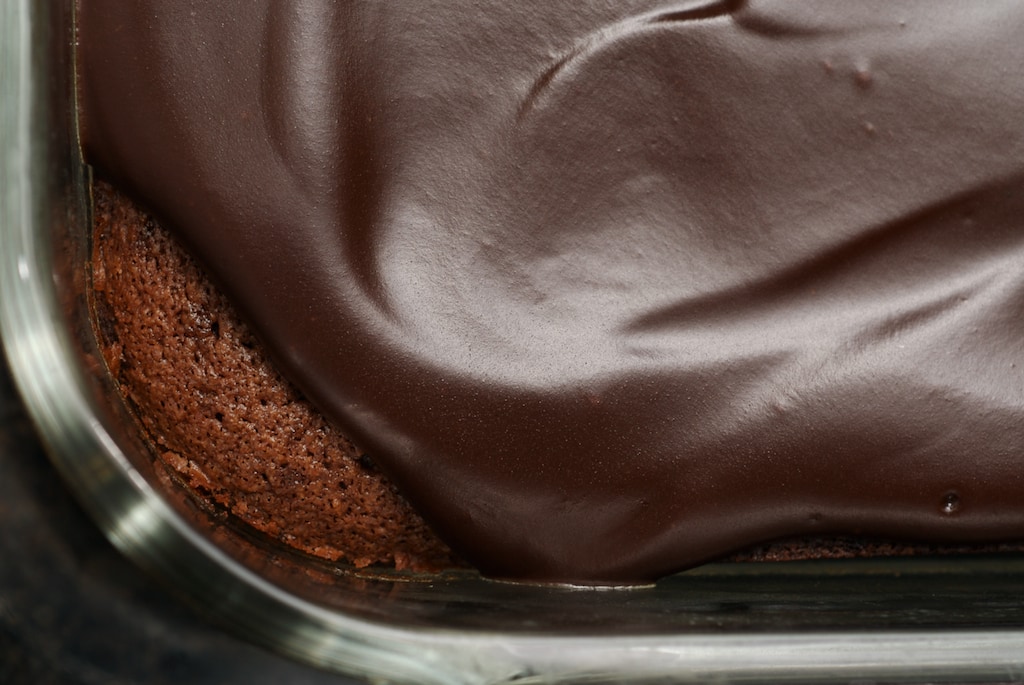 I am usually not a straight chocolate brownie fan. I like some nuts or something thrown in for some added interest. Quinn is the chocolate purist around here. I expected him to love them, which he did, but I didn't think I'd enjoy them quite so much. They are truly decadent. For all you chocolate lovers, these are a must for your recipe collection.
Visit the Recipe Index for more brownie recipes!