Inspired by the classic Chocolate Blackout Cake, these Chocolate Blackout Cookies feature soft chocolate cookies topped with chocolate ganache and chocolate cookie crumbs!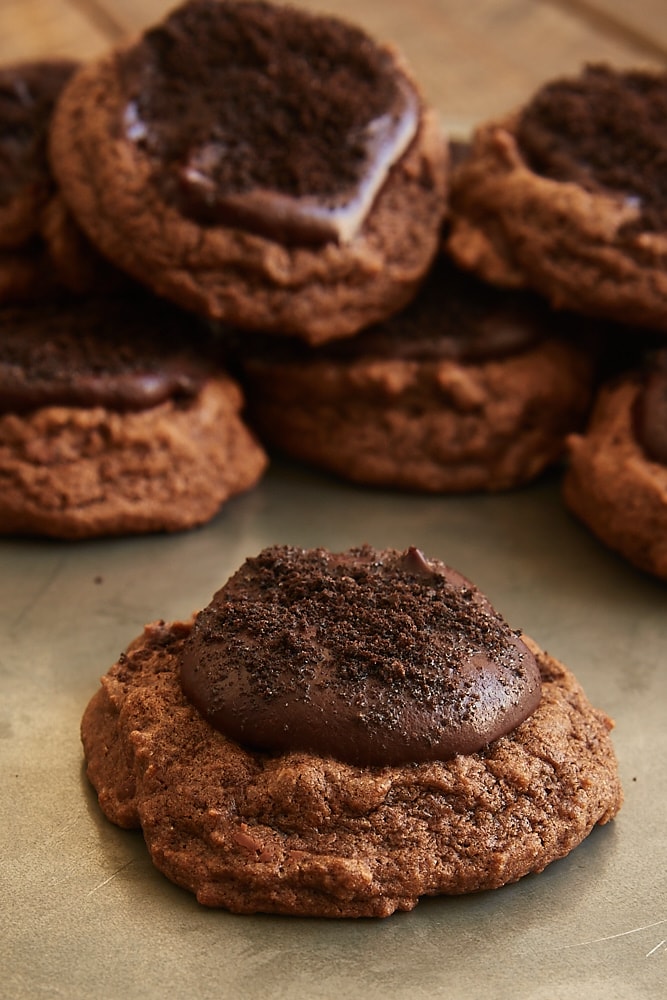 Just so you know who to thank once you've tried one of these beauties, I must tell you that the idea for these cookies came from Quinn. We were eating lunch one day, and he asked if I could make a blackout cookie. As much as I love chocolate and baking cookies, I enthusiastically jumped on that idea and got to work.
You may be familiar with the legendary Blackout Cake that was served in a now defunct Brooklyn bakery. It was a chocolate cake with a chocolate filling and frosting, and covered in cake crumbs. From what I've read, people absolutely adored that cake. These cookies are an homage to and a loose interpretation of that famous cake.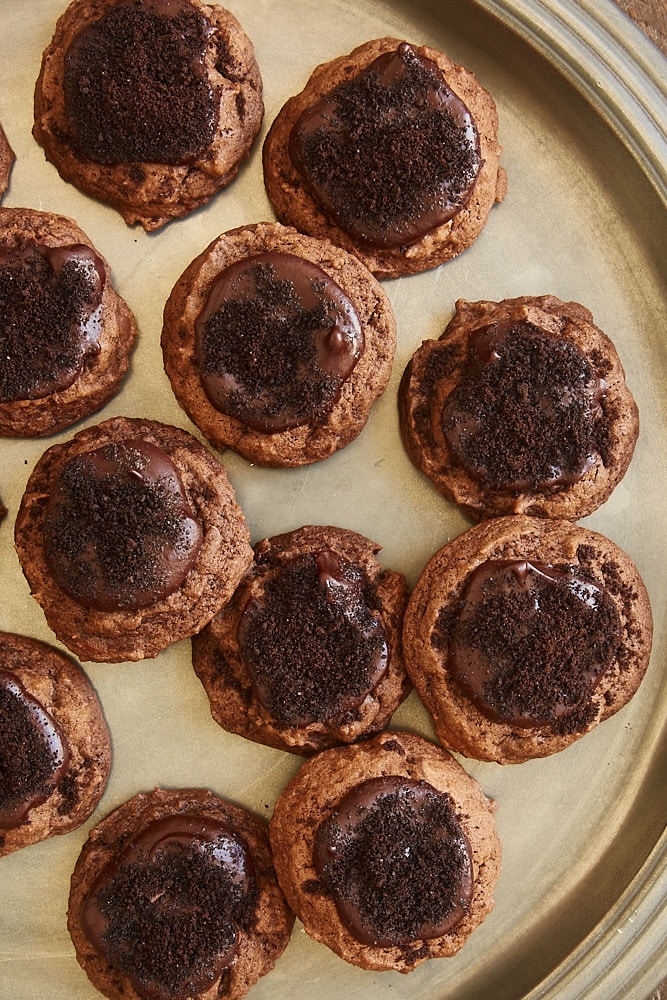 It all starts with the cookies. Oh, the cookies! These are the softest, fudgiest, tastiest chocolate cookies I've ever made. I'm certain that these are my go-to chocolate cookies now. They're that good. And if you like, you can just make the cookies without the other embellishments and be perfectly happy.
But for blackout mode, each cookie is topped with a rich chocolate ganache. And then in keeping with the way the cake was traditionally finished, chocolate cookie crumbs are sprinkled on top.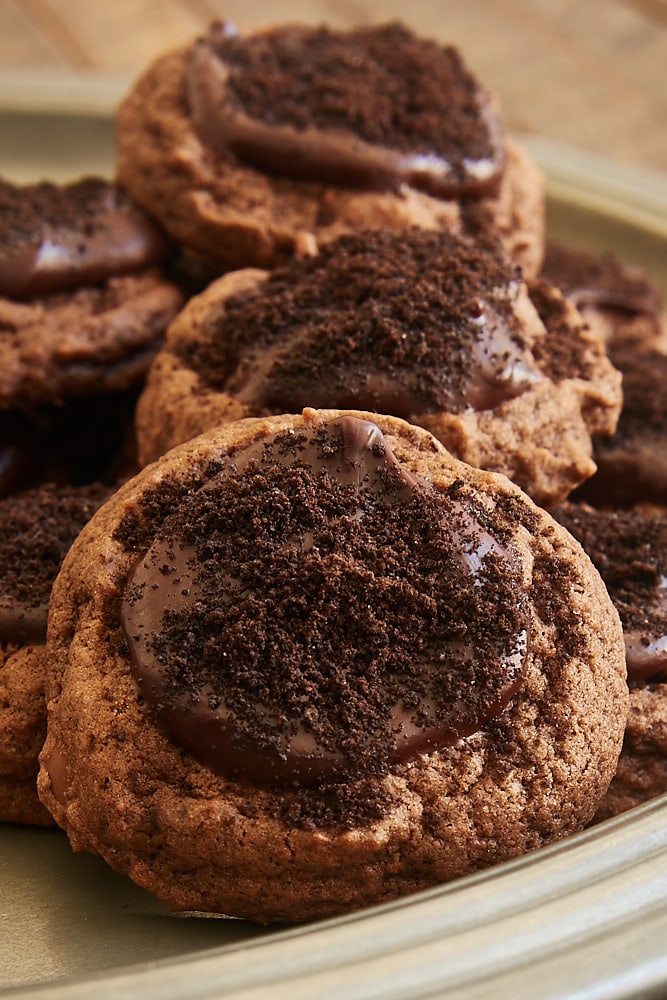 Tips for Success
Measure accurately. Use a kitchen scale to measure by weight if possible. Otherwise, use the spoon and sweep method.
Use good quality chocolate. With this much chocolate involved, you want to use the good stuff. Good chocolate doesn't have to be expensive. Just choose a chocolate that you enjoy eating out of hand and that will melt well. For the cocoa powder, use your favorite if you have one.
The corn syrup is optional. I know some of you don't like to use corn syrup at all in your baking. I often like to add a small amount to ganache to make it sturdier and shinier. It will still work without it, but the texture and structure of it may be a bit different.
Any chocolate cookie crumbs will do for the topping. Those Nabisco chocolate wafers can be tough to find, so feel free to substitute some other dark chocolate cookie crumbs.
I'm afraid I can't adequately express to you how very good these cookies are. They're deliciously rich. You aren't likely to sit down and eat several at a time. But just one of these cookies is wonderfully chocolate-y and satisfying. A perfect treat for your serious chocolate cravings!
Find more chocolate recipes in the Recipe Index!
More Chocolate Cookie Recipes