Brownie Pudding Cake is both amazingly delicious and amazingly easy to make. A chocolate lover's favorite!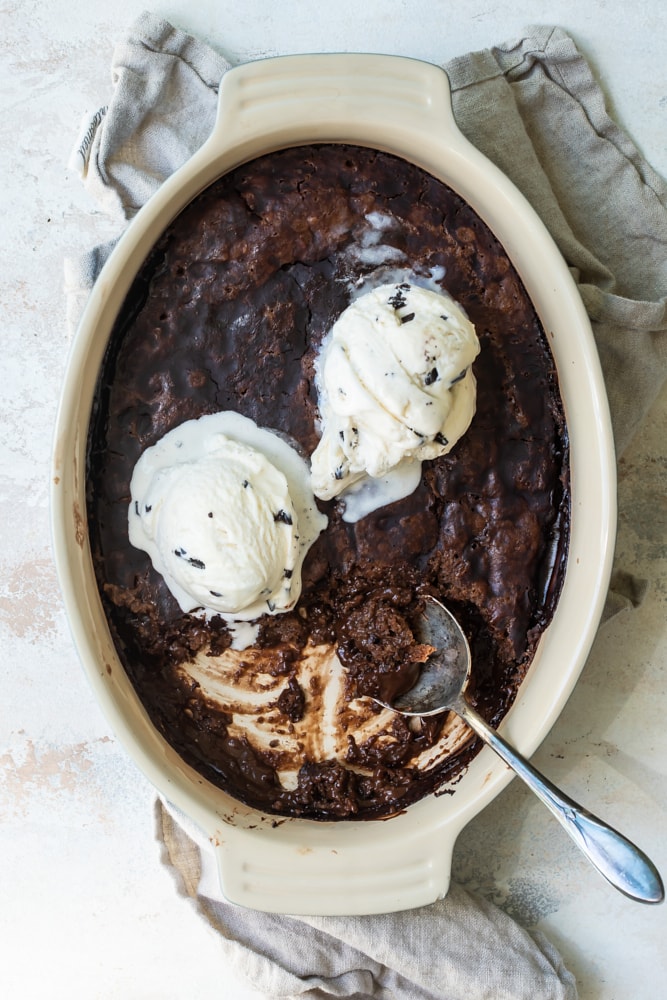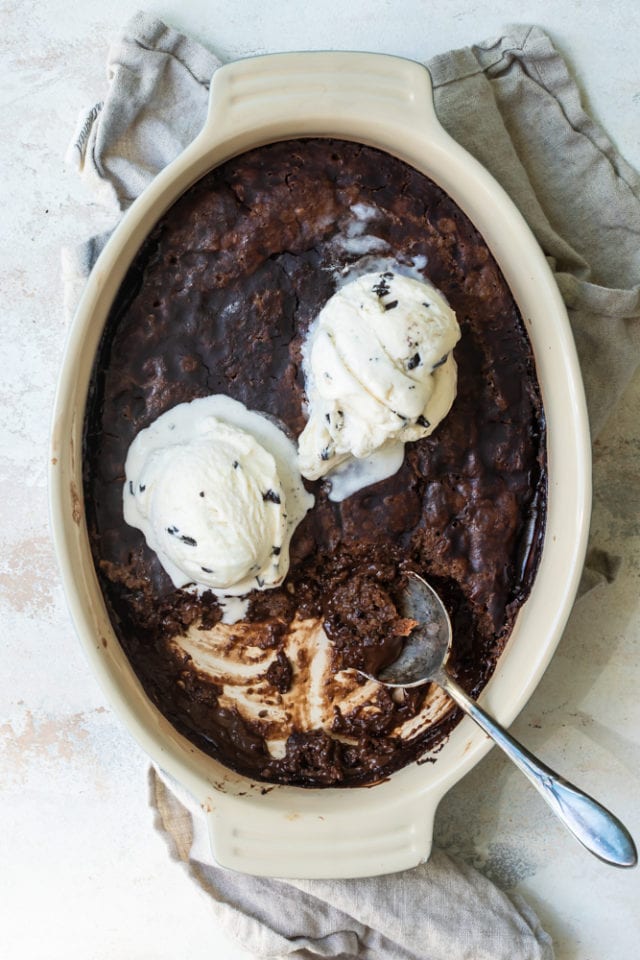 Brownie Pudding Cake
Pudding cakes are such a wonder. They are some kind of baking magic! Two separate mixtures come together to make both a cake and a sauce all at the same time!
This Brownie Pudding Cake does that with a good dose of chocolate. If you're a fan of fudgy chocolate desserts, you'll want to pay attention and make this one as soon as possible.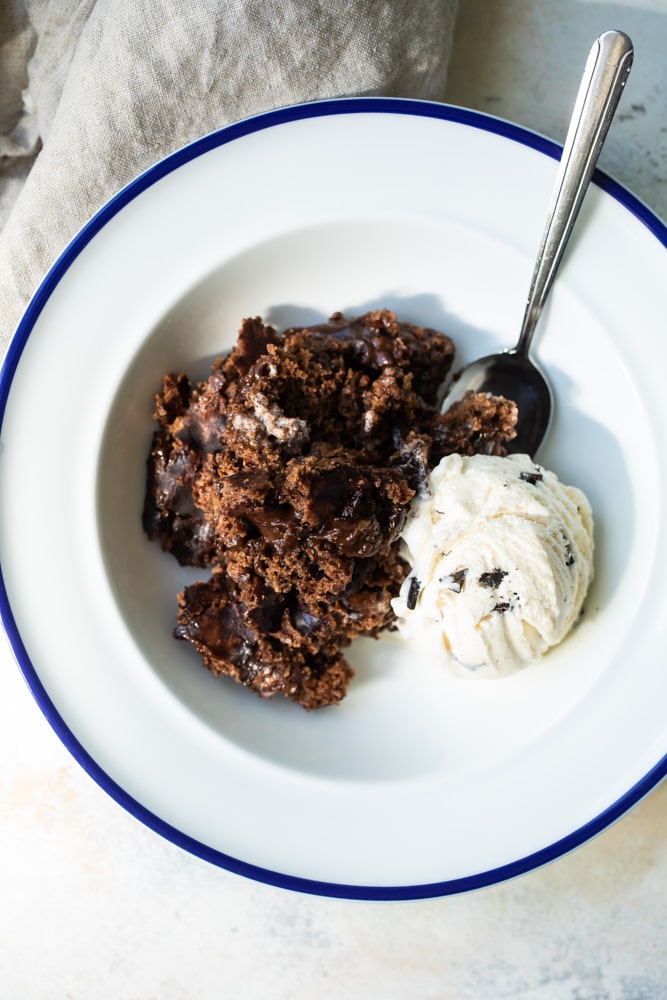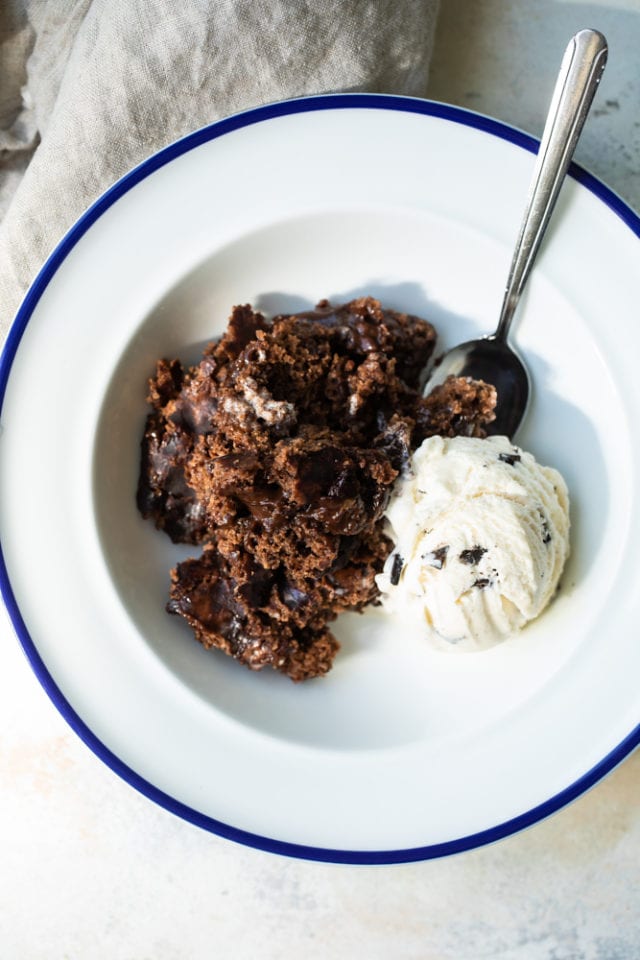 This cake is mixed as two separate components. As it bakes, the cake rises to the top, leaving a pudding layer on the bottom. The texture is somewhere between cake and brownie. No frosting is required, but ice cream is a perfect companion.
If you've made another BoB favorite, Chocolate Cobbler, you may be thinking this looks similar, and you're right. That one is also a pudding cake, but it's more cake-like and has a bit more sauce than this Brownie Pudding Cake. They're both fantastic, so you can choose which texture you might prefer.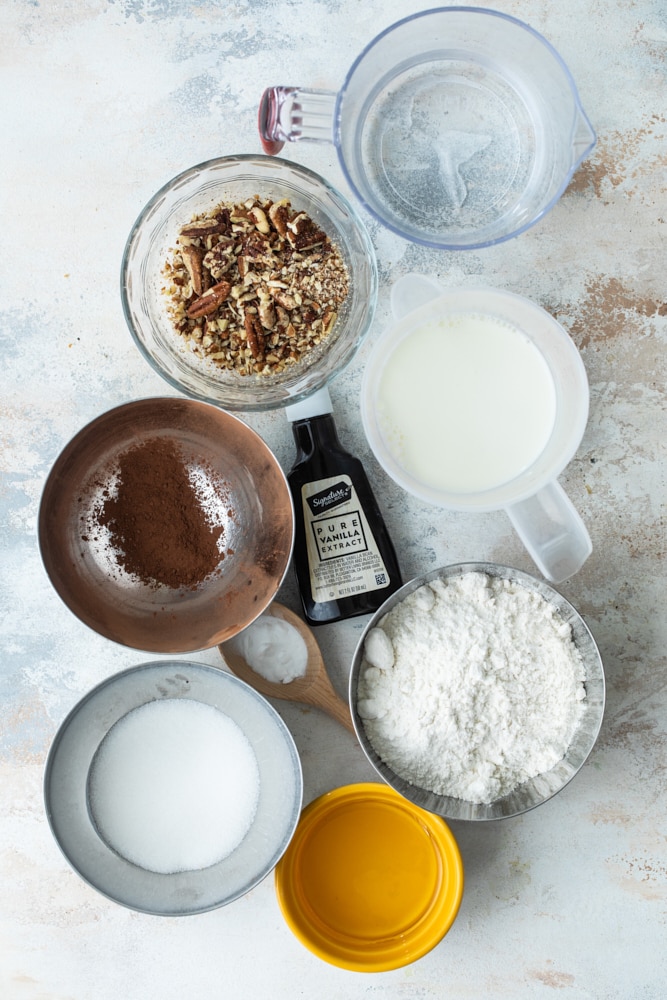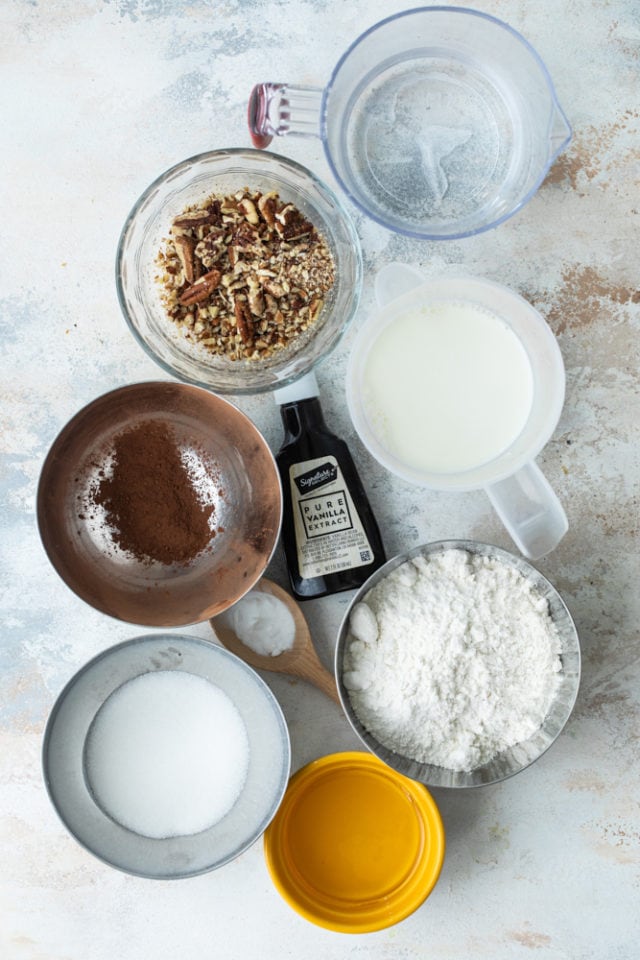 Tips for Success
Measure accurately. This recipe is fairly forgiving, but it's always a good idea to make accurate measurements for baking. Use a kitchen scale for dry ingredients and sugar if you can, and take care to measure the other ingredients well.
Use a good quality cocoa powder. All of the chocolate flavor comes from the cocoa powder, so be sure to use a good one.
Serve warm. This pudding cake is definitely best served warm. If you need to reheat it, try warming it in a low-temperature oven for a few minutes.
Don't forget the ice cream! Go classic with vanilla, or try chocolate chip, coffee, or your favorite flavor to pair with chocolate.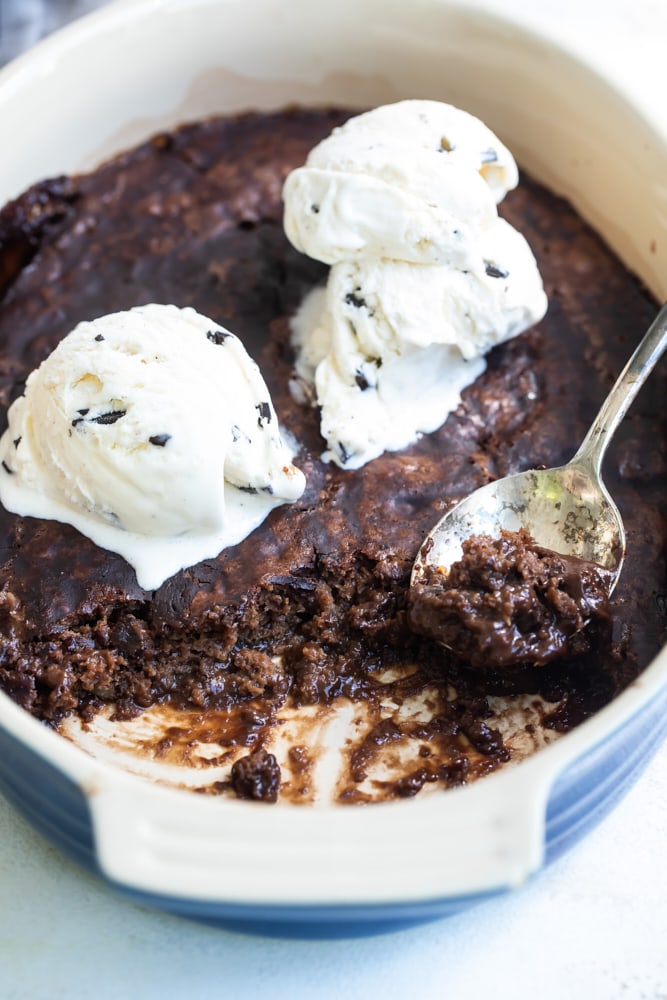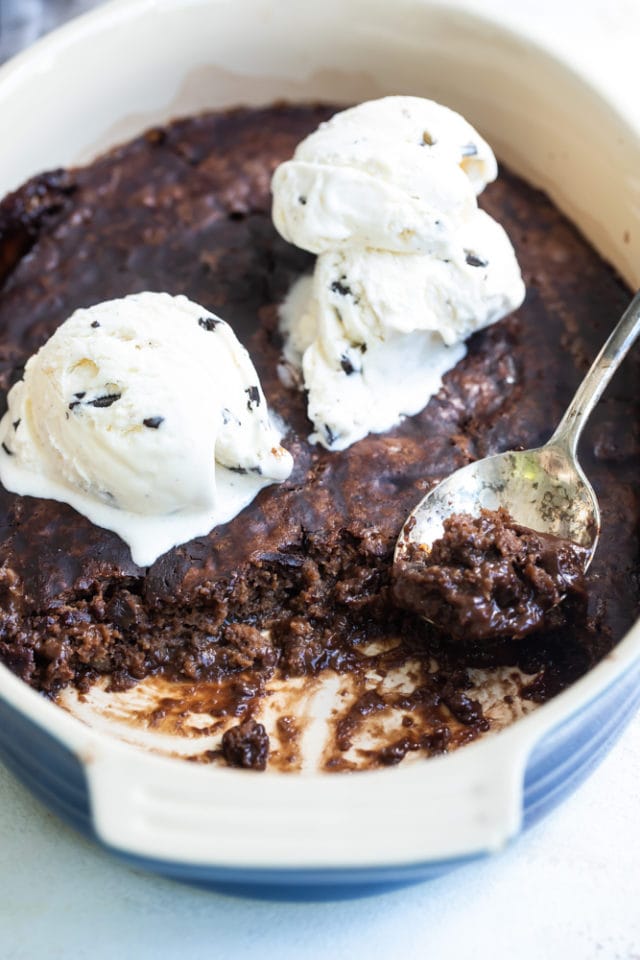 This Brownie Pudding Cake is one of those recipes that you're likely to find yourself making again and again. It's SO easy to make, and it's an absolute crowd-pleaser. And if you bake regularly, you're likely to have everything in your kitchen to bake it anytime you get a craving!
More Easy Chocolate Desserts