For the ultimate in sweet and salty, chocolate-y, gooey deliciousness, try these Salted Chocolate Truffle Cookies!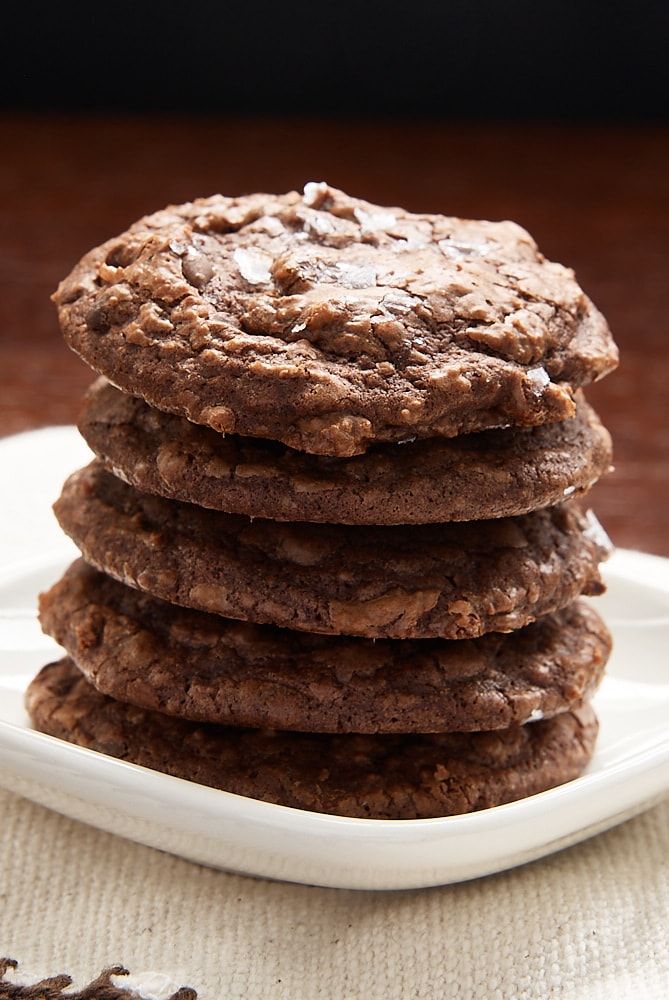 I hesitate to make big, definitive declarations about recipes. We all have different tastes and preferences, so "the best" to one person may not appeal to another. But, these cookies. Well, these cookies are something special. I'm just going to say it. This is my new favorite chocolate cookie.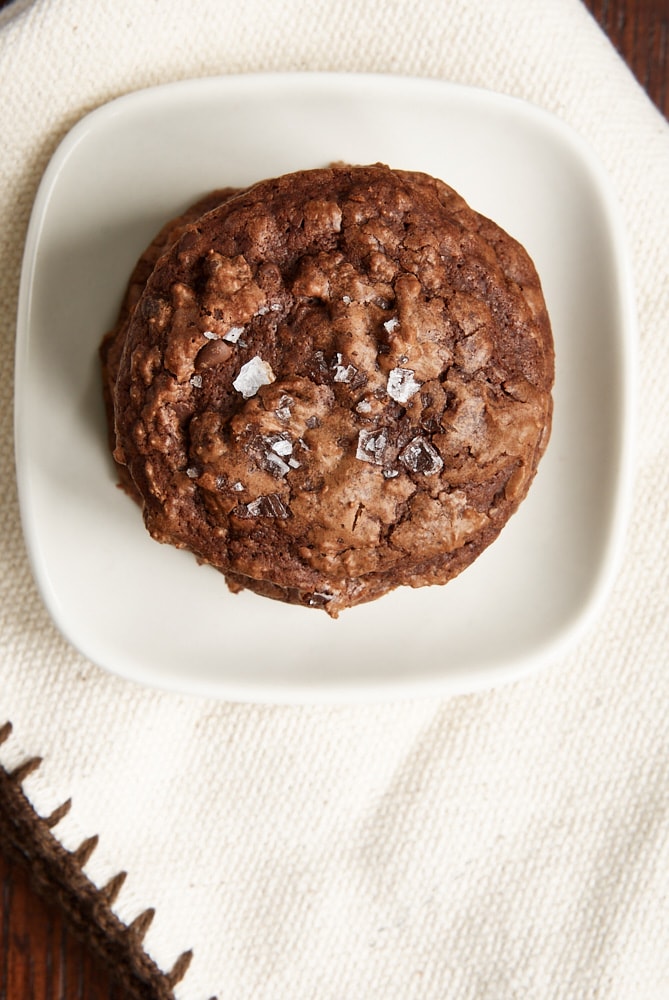 These cookies exist somewhere between cookies and brownies. If you're a fan of both, then you'll be ecstatic. While they take on the form of a cookie, the texture is fudgy like a brownie or a truffle. And, they are oh so rich. Wow.


The dough is so gooey you'll think you've done something horribly wrong. But, hang with it. After a little refrigerator time, it will scoop into little dough balls that will even stay on the baking pan in cookie-like form while they bake.
Once you suffer through letting the cookies cool, that's when the magic happens. When you bite into one of these beauties, you'll know what I mean. There is a thin outside layer that is just a bit crackly. In the middle, there is this soft, gooey, rich, amazing chocolateness that should satiate any chocolate fan. It's every bit as soft and rich as a chocolate truffle.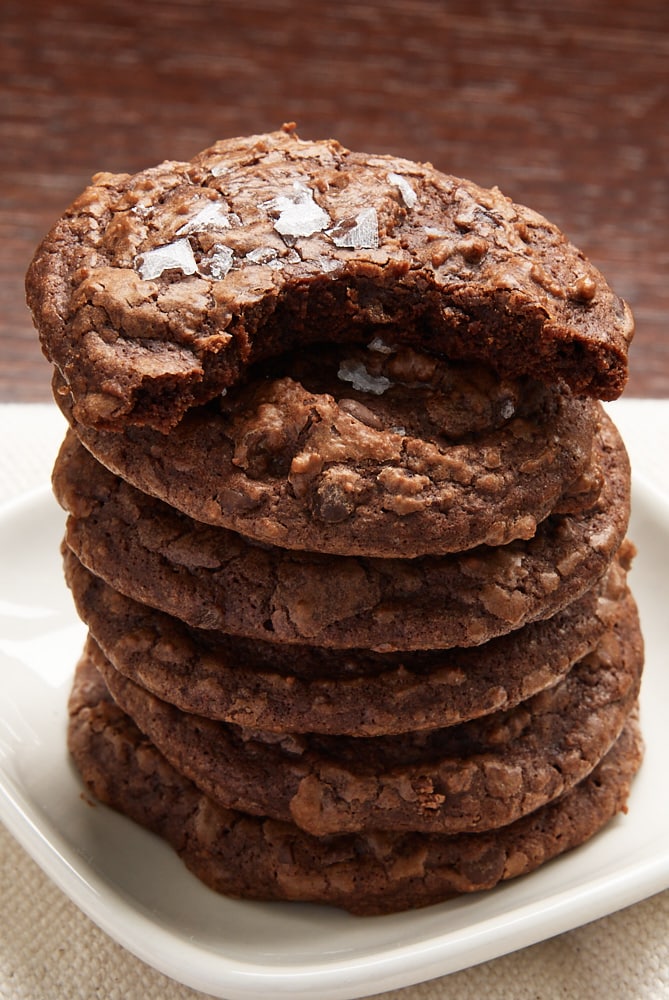 You all know what a fan of sweet and salty I am. That little sprinkle of salt on top makes me giddy. You can easily adjust the amount of salt on each one to your degree of sweet and salty love. Or, if you just want sweet, leave it off. They'll still be utterly delicious.
Find more cookie recipes in the Recipe Index.
More Sweet and Salty Cookies