This double chocolate pudding is made with cocoa powder and bittersweet chocolate for a supremely rich flavor. It's creamy, delicious, and easy to make from scratch!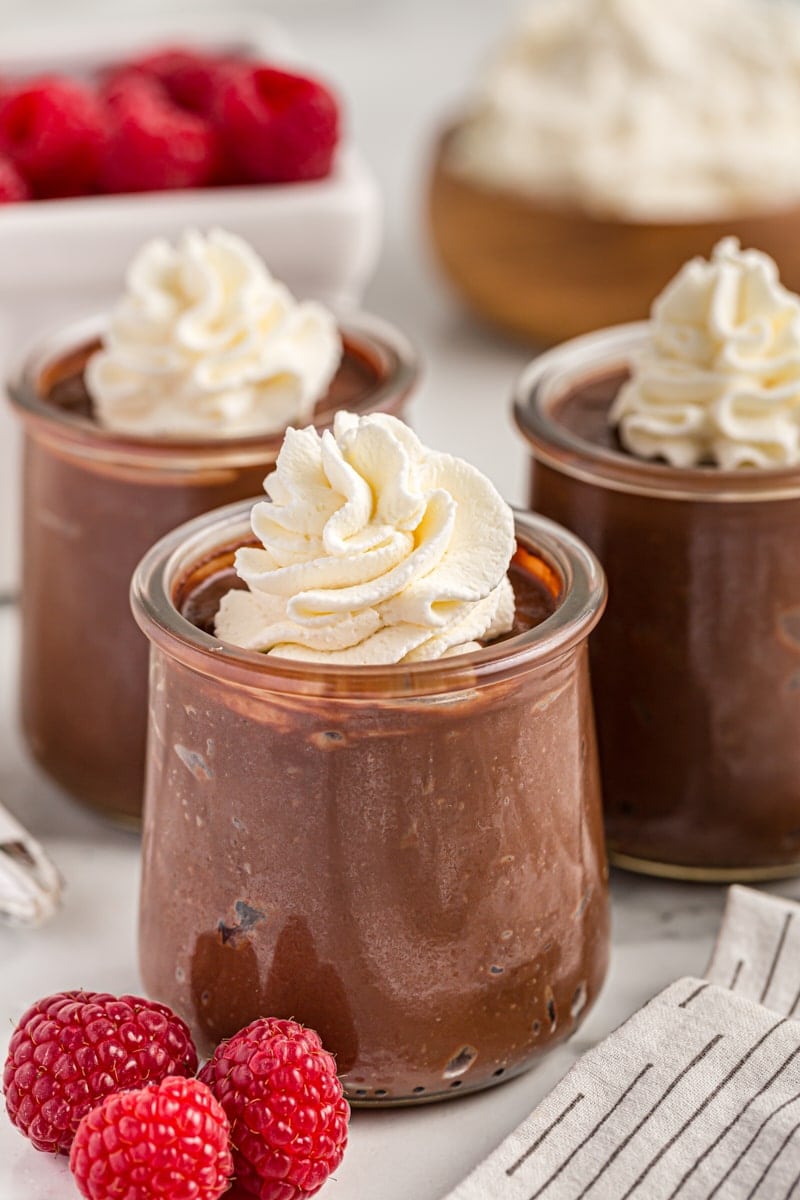 Creamy Homemade Chocolate Pudding
Despite my love of baking, one of my favorite desserts requires no baking at all—homemade chocolate pudding. You may think that's a pretty boring choice, but I assure you it's one of the dessert world's best simple pleasures.
Chocolate pudding is a fairly quick recipe that's quite easy to master—and once you do, you'll never want to make pudding out of a box again. While that instant pudding is convenient, it has nothing on from-scratch pudding when it comes to taste and texture. For a rich, luxuriously creamy pudding, it simply has to be homemade.
If I have one complaint about making pudding, it's that it needs to chill for a couple of hours before you eat it. There's no chance of instant gratification, but just plan ahead a bit and soon enough you'll be enjoying a bowl of amazing chocolate goodness.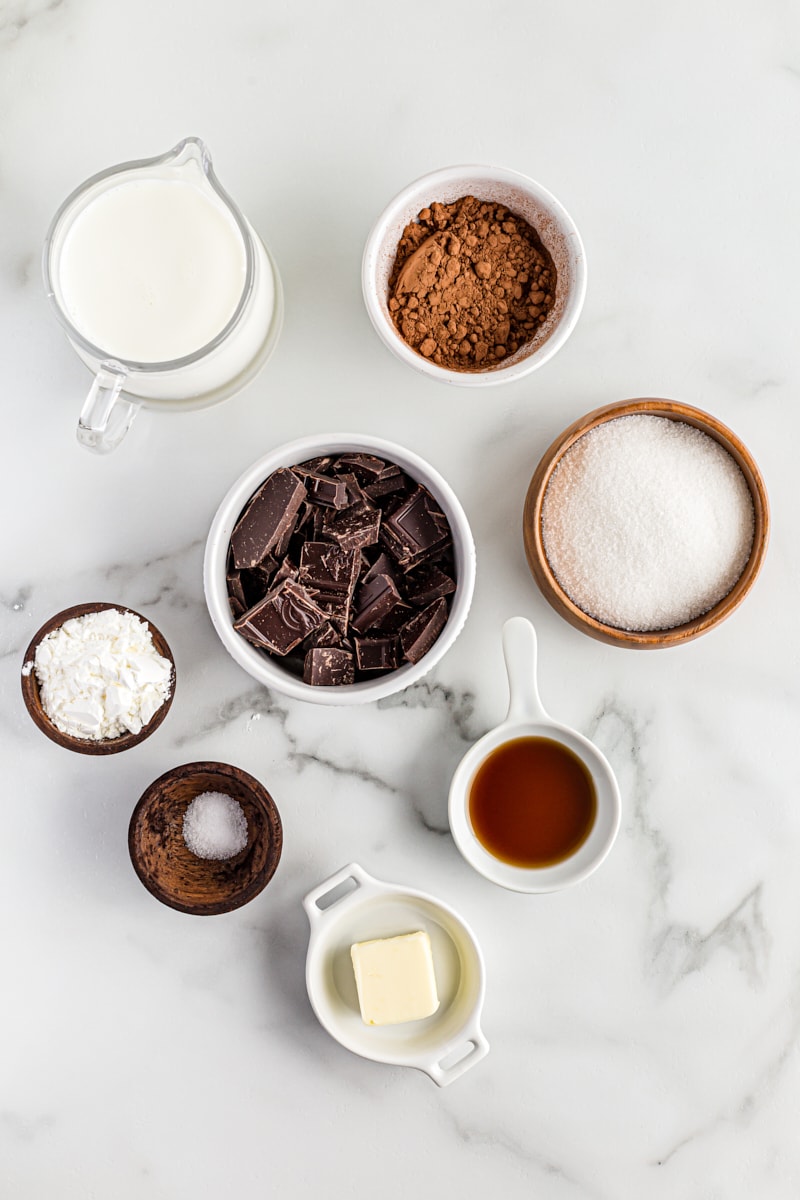 What You'll Need
Scroll down to the recipe card to find the ingredient quantities and recipe instructions. Here are some notes about the ingredients you'll need for this homemade chocolate pudding recipe.
Granulated sugar
Unsweetened cocoa powder – Be sure to use cocoa powder, not hot cocoa mix.
Cornstarch
Salt – A bit of salt helps bring balance to the recipe.
Milk
Bittersweet chocolate – Bittersweet chocolate typically contains 50 to 60 percent cacao, although some brands may have as little as 35 percent. The higher the cacao, the darker the chocolate.
Vanilla extract – Store-bought or homemade vanilla extract.
Unsalted butter – Learn more: Unsalted or Salted Butter: Which is Better for Baking?
What Milk Is Best for Pudding?
Whole milk is best for pudding. You'll get the thickest, creamiest texture by using whole milk instead of a variety with lower fat content or a dairy-free alternative.
How to Make Double Chocolate Pudding
Making chocolate pudding is simple, which means it's the kind of recipe that relies upon quality ingredients and correct technique. Follow the steps below and you can't go wrong.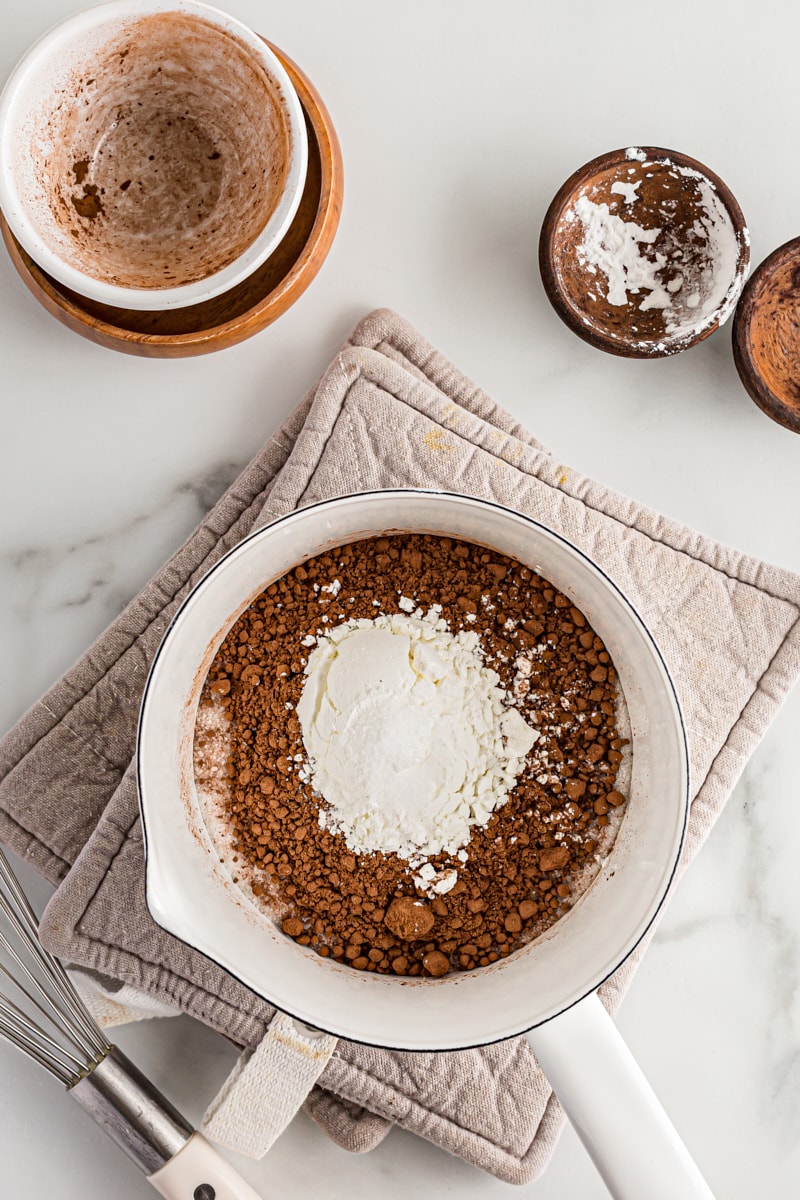 Combine the dry ingredients. Stir together the sugar, cocoa powder, cornstarch, and salt in a heavy saucepan.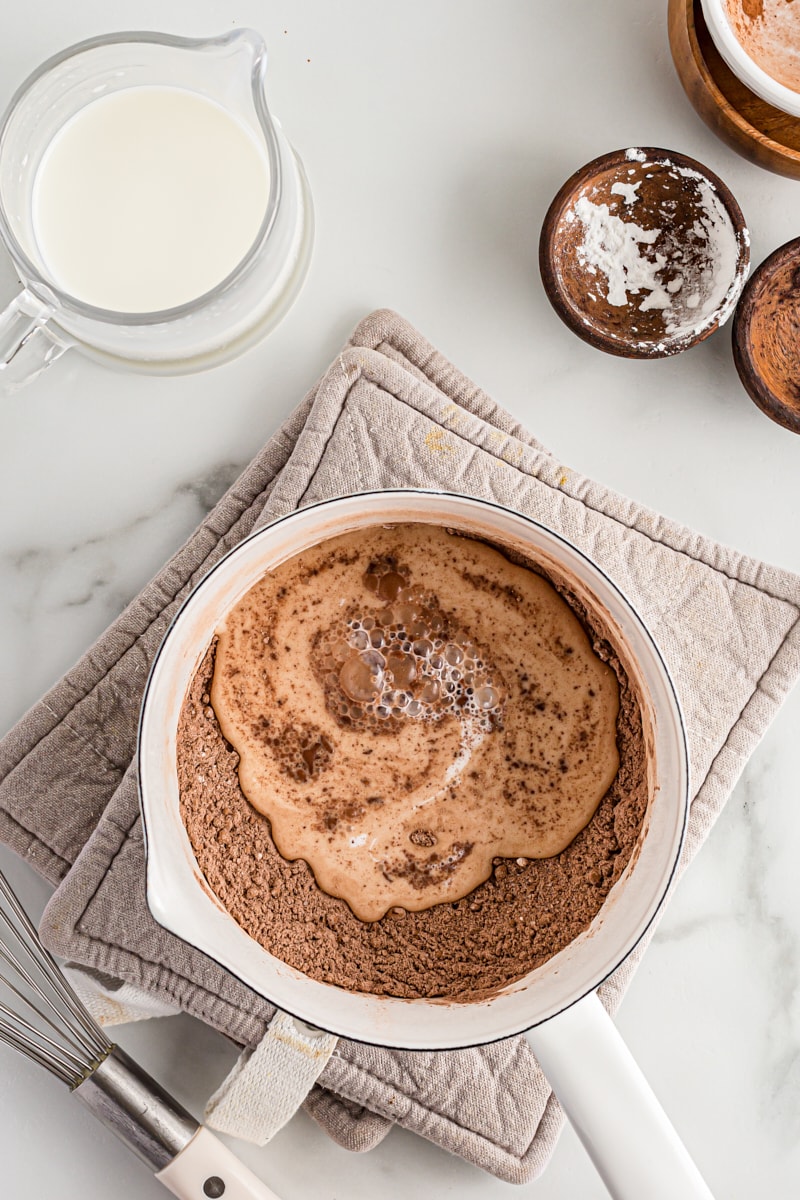 Add milk. Set the saucepan on the stovetop over medium heat. Pour in about 1/2 cup of milk and whisk to combine.
Bring to a boil. Slowly pour in the remaining milk and continue cooking, whisking constantly, until the mixture just starts to boil. Continue cooking for 3 to 5 minutes, or until the mixture thickens.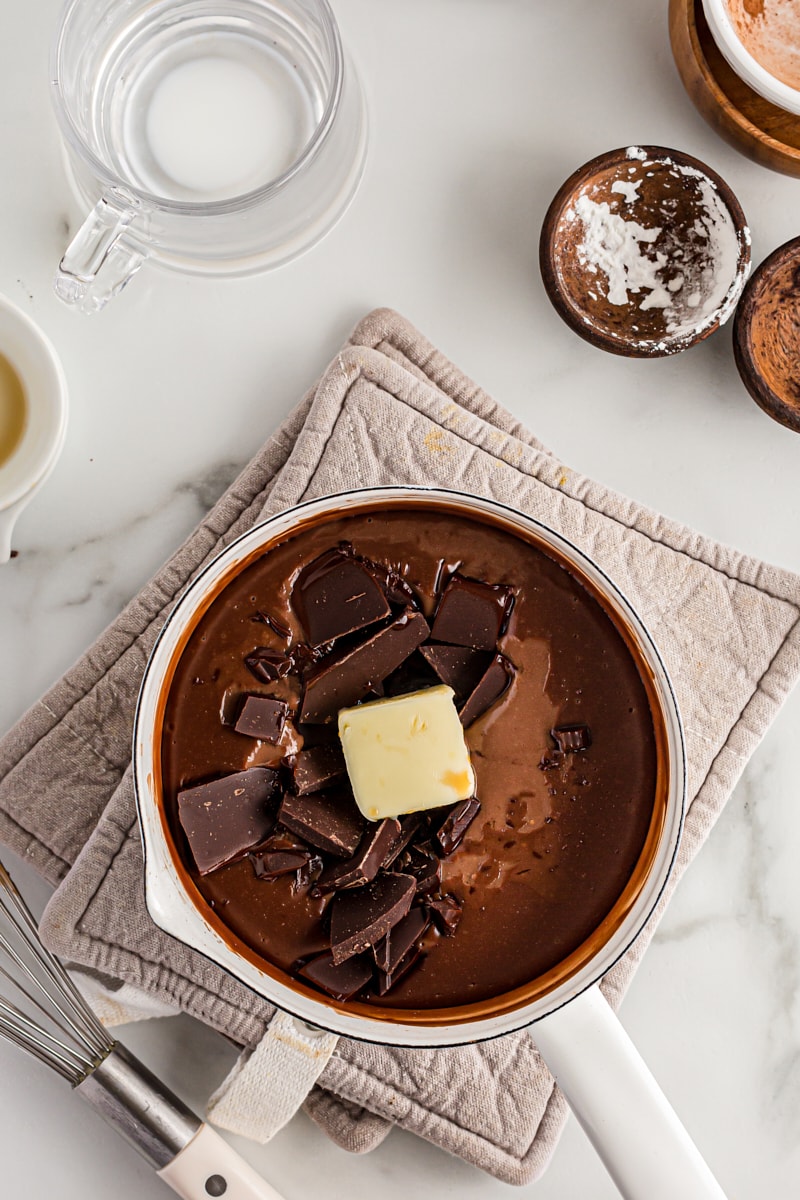 Add the remaining ingredients. Remove the pan from the heat. Stir in the chocolate, butter, and vanilla.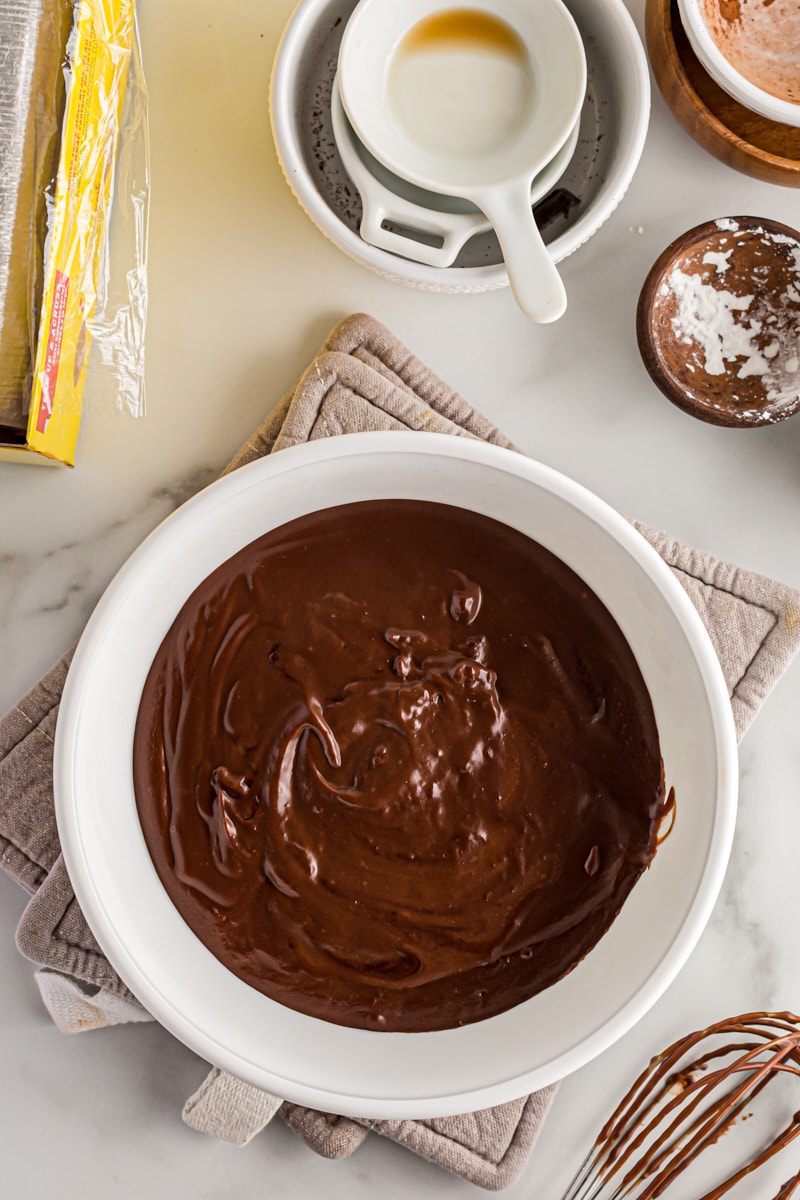 Chill. Transfer the pudding to a medium bowl or divide into individual servings using glasses, ramekins, or other serving dishes. Cover with plastic wrap, gently pressing the plastic directly onto the surface of the pudding. Refrigerate for at least 2 hours.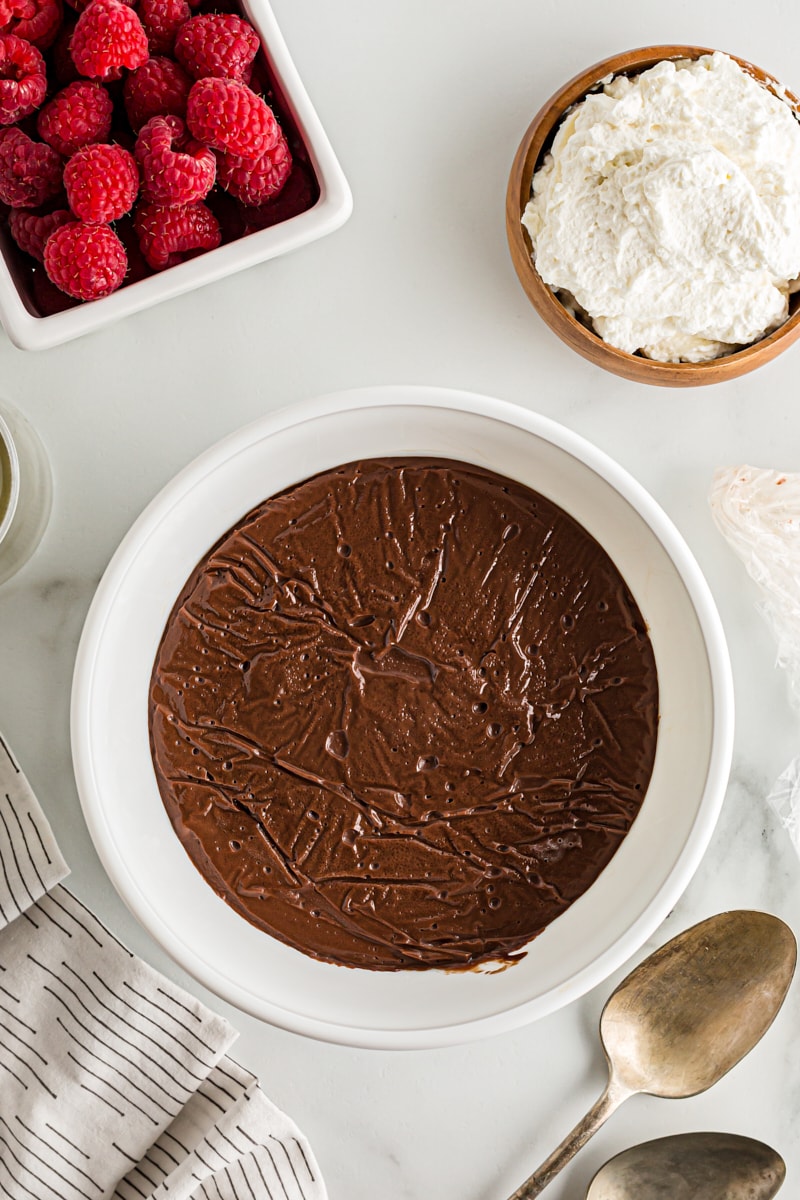 Serve. Garnish with sweetened vanilla bean whipped cream before serving, if desired.
How Long Does Pudding Take to Set?
Pudding should take about 2 hours to set, although this depends on the temperature of your refrigerator and the portion size. Smaller ramekins of pudding will take less time to set than one big bowl.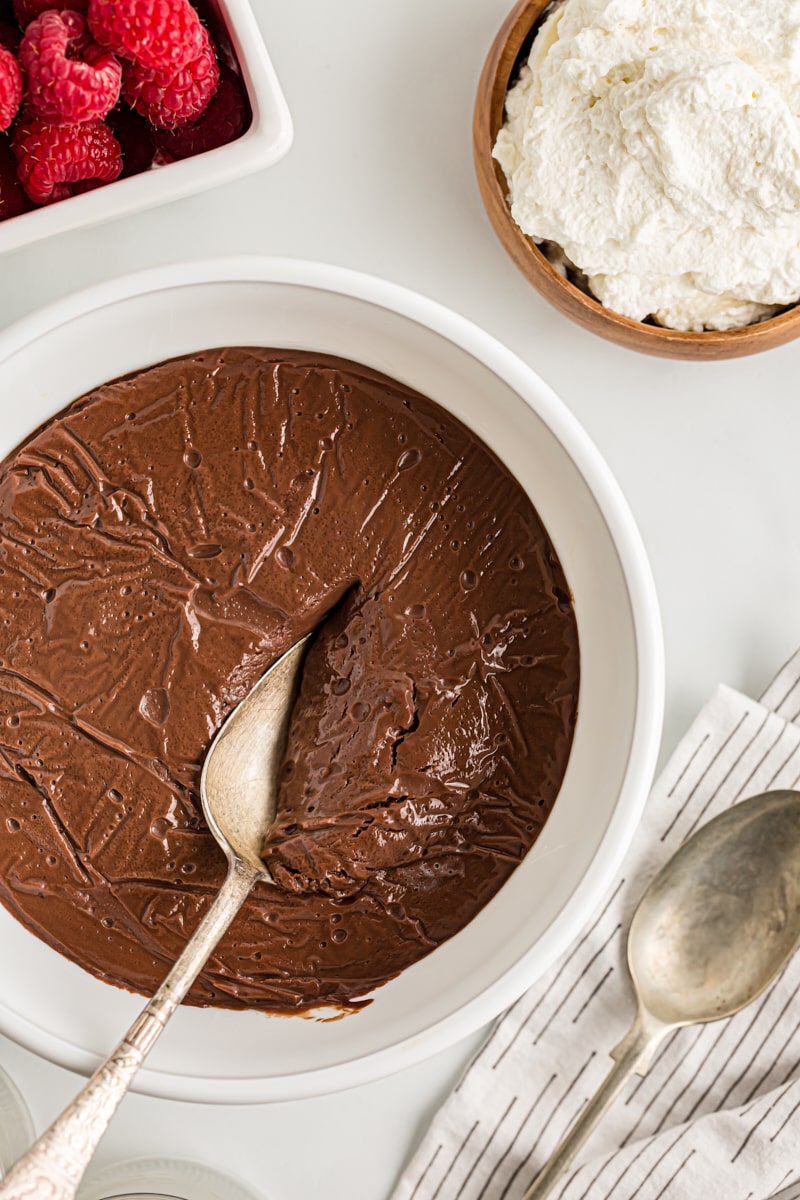 Tips for Success
Here are some tips to ensure your homemade chocolate pudding turns out perfect.
Prep your ingredients. Have everything measured and ready to go before you start. The term for this is mise en place, which simply means putting in place. It's a good habit for all of your baking and cooking, but it's especially important here. Having all your ingredients and equipment ready makes the process go much more smoothly.
Use high quality chocolate. Long-time followers of Bake or Break will know my staunch stance on quality ingredients, especially chocolate. This pudding has both cocoa powder and solid chocolate. Your pudding will only be as good as the chocolate you put into it. With the flavor focus being so heavily on chocolate, this is the time to break out the good stuff.
Love pudding skin? It's certainly not everyone's thing, but if you have fond childhood memories of relishing that "skin" that forms on the top of pudding, you can loosely cover the bowl with a piece of plastic wrap instead of pressing the plastic onto the surface of the pudding.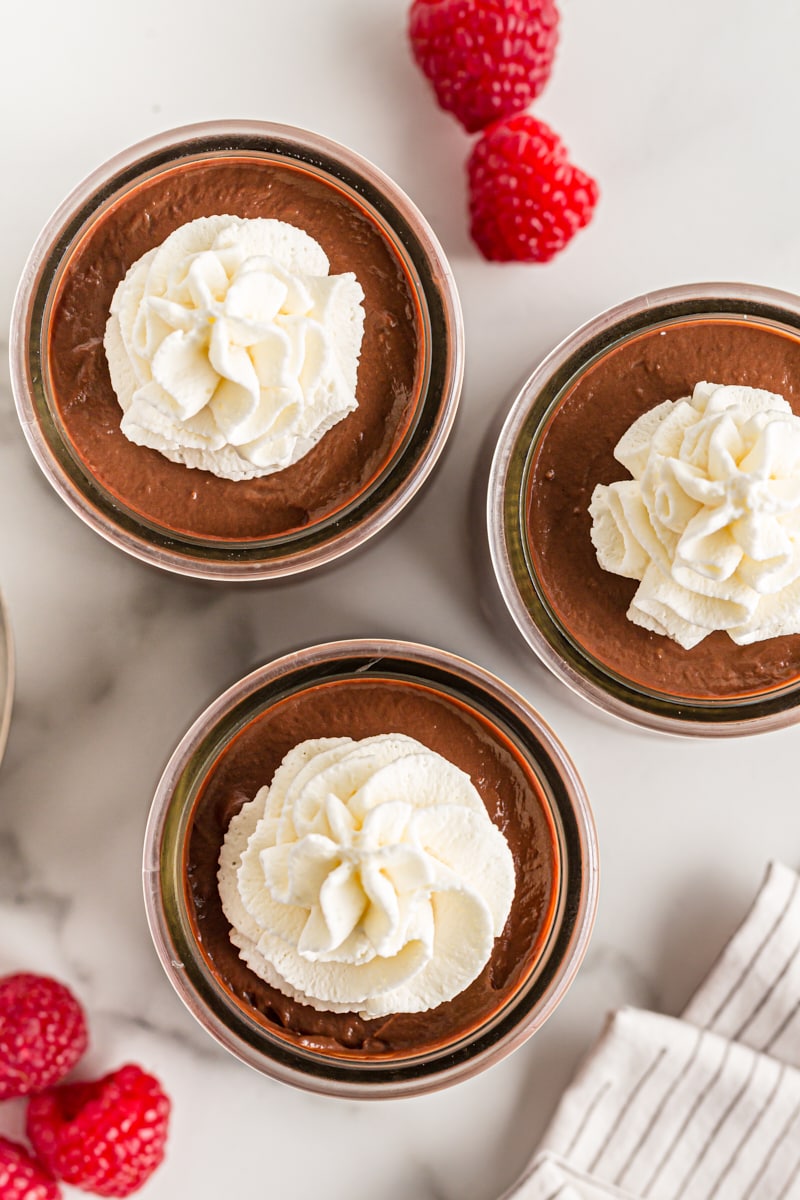 Serving Suggestions
You can serve your double chocolate pudding as-is, or simply add a dollop of whipped cream, but it's also delicious garnished with fresh raspberries or strawberries, or chocolate shavings. You can also dust the whipped cream with cocoa powder, espresso powder, or even a bit of cinnamon.
How to Store
Store double chocolate pudding covered in the refrigerator for up to 4 days.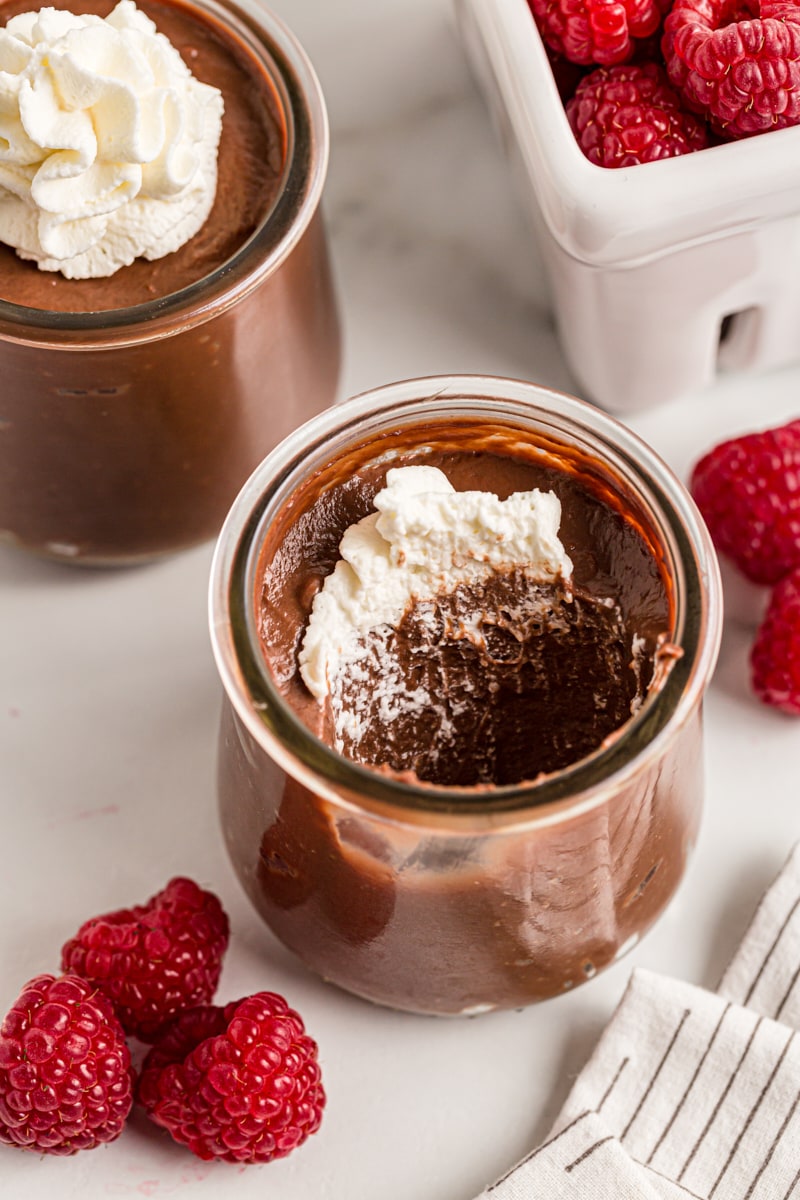 Can This Recipe Be Frozen?
You can freeze double chocolate pudding, but note that the texture may change upon thawing, so it's not ideal. To freeze, wrap the pudding tightly or place it in a freezer bag and store it for up to 2 months; thaw in the refrigerator before serving.
More Custard and Pudding Recipes