Chocolate lovers will want to devour every last bite of this Chocolate Kahlua Cheesecake!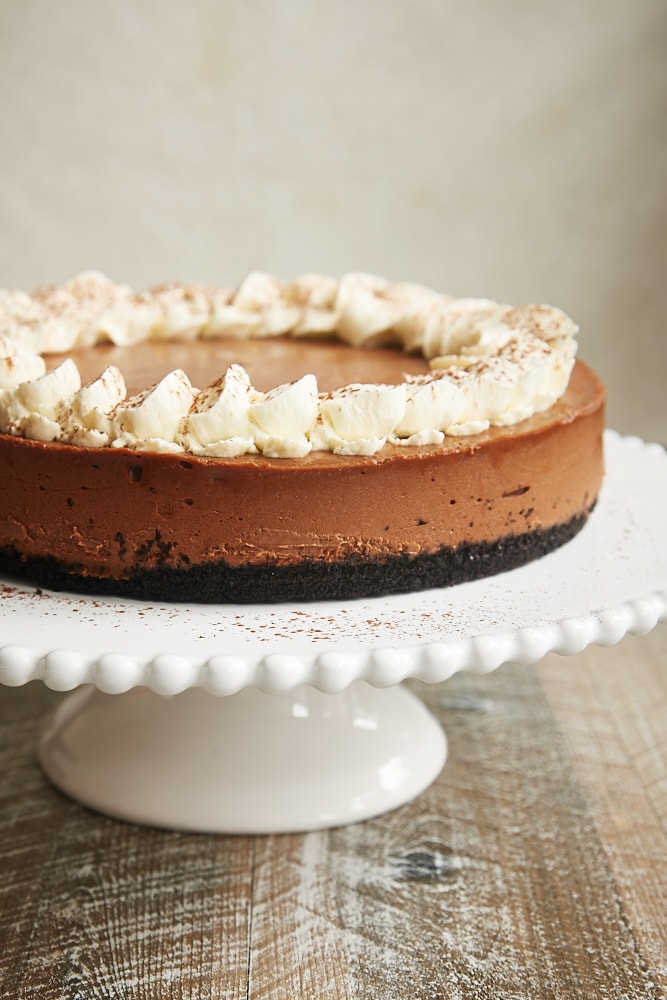 You don't have to spend very much time here on BoB to pick up on the fact that I love all things chocolate. I would likely be happy only baking (and eating) chocolate desserts, but I wouldn't want to overwhelm the pages of this blog and all of you with that much chocolate!
Chocolate is perfectly glorious all on its own, but I also like to pair it with some other favorites. One of my favorite pairings is Kahlua, a coffee-flavored liqueur. I'm not a coffee drinker, but there's something about that hint of coffee flavor combined with chocolate that just makes the end result even more magical.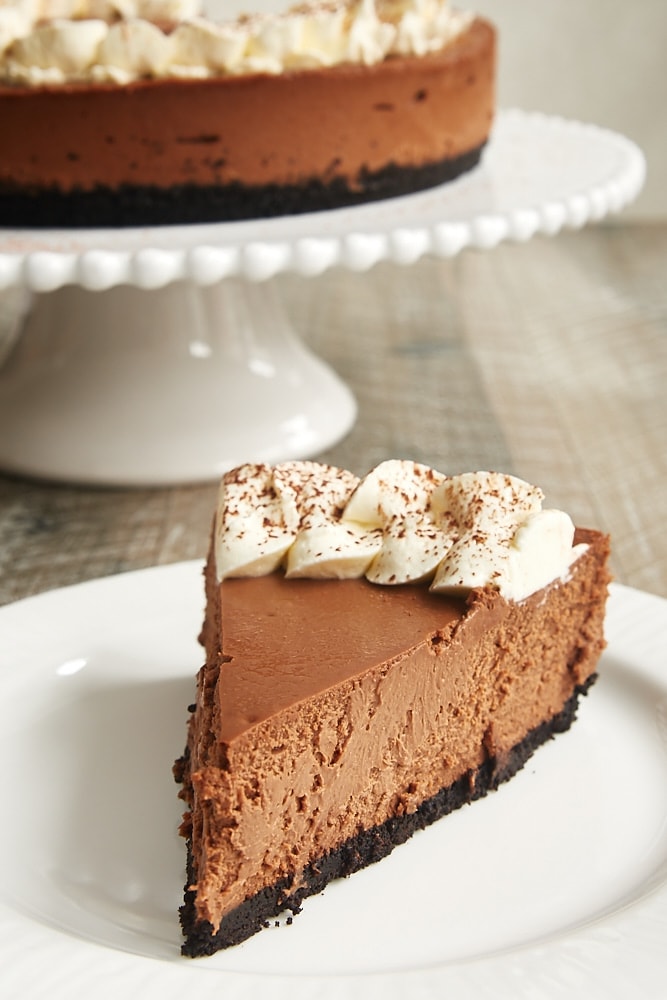 I've used that amazing flavor combination in cookies, cakes, brownies, and more. And now I'm bringing it to this amazing cheesecake!
This cheesecake baking method has proven itself to be crack-proof! Don't skimp on the time it takes to bake, cool, and chill properly.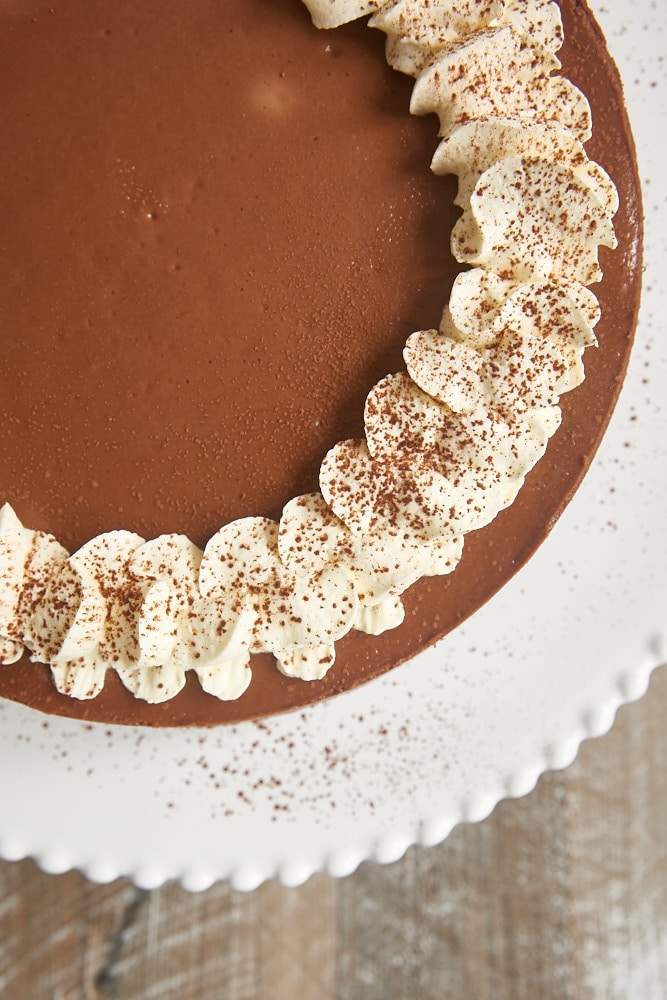 This beauty is absolutely wonderful and crave-worthy. It doesn't need much adornment. A little bit of whipped cream and a sprinkling of cocoa powder is plenty to finish it for serving. As you might imagine, it's rich. But it's not so rich that you'll only want to eat a few bites. No, you're going to want to go ahead and dig into an entire slice.
Visit the Recipe Index for more cheesecake recipes.
More Chocolate Cheesecake Recipes
This recipe was developed in partnership with Go Bold with Butter.