Peanut butter and chocolate go together about as well as anything else I can think of in the food world. I've had a long-time love affair with that combination. There's nothing fancy about it, but it's just plain delicious. This pie is no exception.

I've had peanut butter pies in the past, but they were just that – peanut butter. When I saw this pie, I was excited about putting all that peanut butter goodness into a chocolate cookie pie crust. Then, I saw that it didn't just stop there. No, between the chocolate cookie pie crust and all that peanut butter goodness is a thin layer of chocolate. And if you think it stops there, you're wrong, because there's a hot fudge sauce to top it off.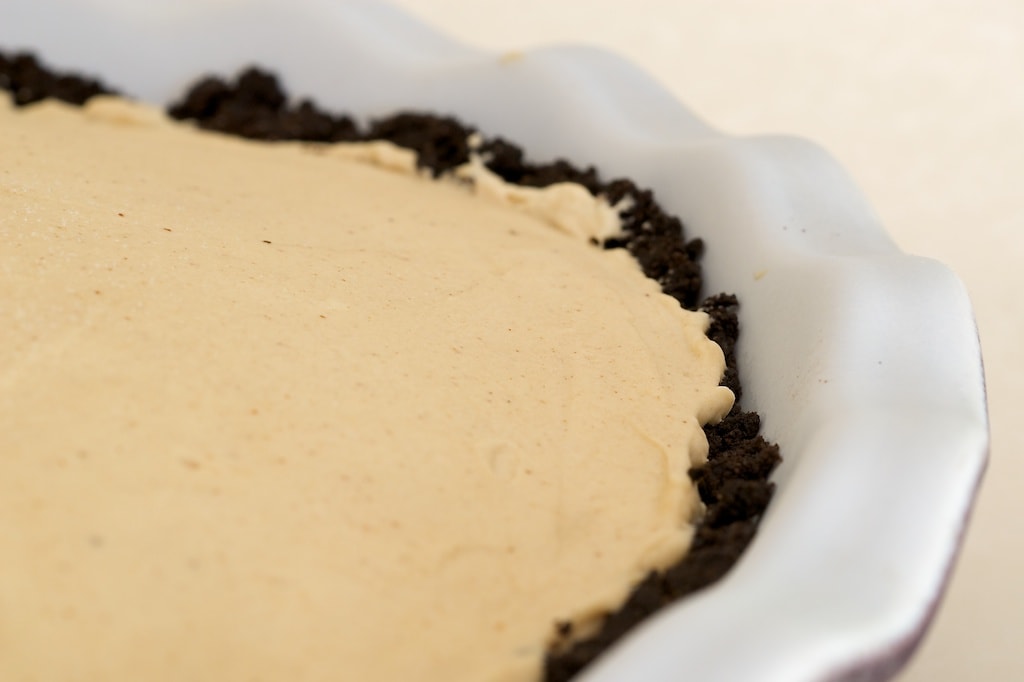 I took a bit of a shortcut and used a store-bought chocolate sauce to top off the pie. I did include Baked's hot fudge sauce recipe along with the crust and pie. If you have time, go ahead and make that sauce. Otherwise, I see no shame in a shortcut now and then.
Somehow, I managed to get no pictures of this pie with the chocolate sauce on top. Please feel free to use your imagination. Even without the sauce, this pie is beautiful and delicious.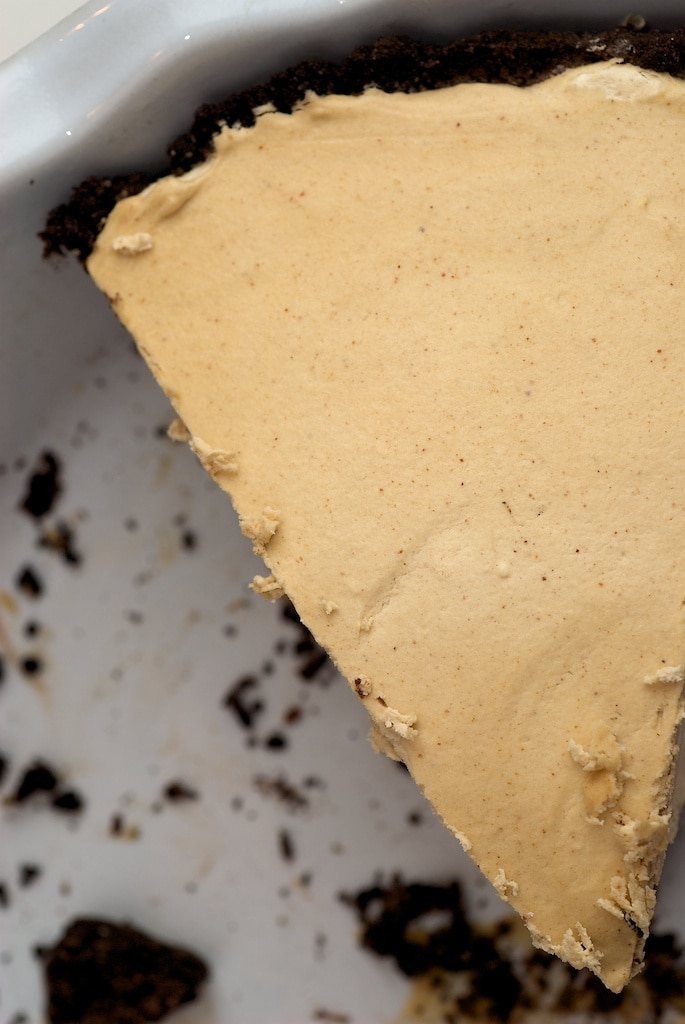 All of this yumminess is brought to us by the fellas at Baked in their fabulous cookbook. They also are responsible for one of my very favorite cakes.