These hearty Oat Muffins with Nuts and Seeds are an easy grab-and-go breakfast or snack. They have such wonderful flavor and crunch!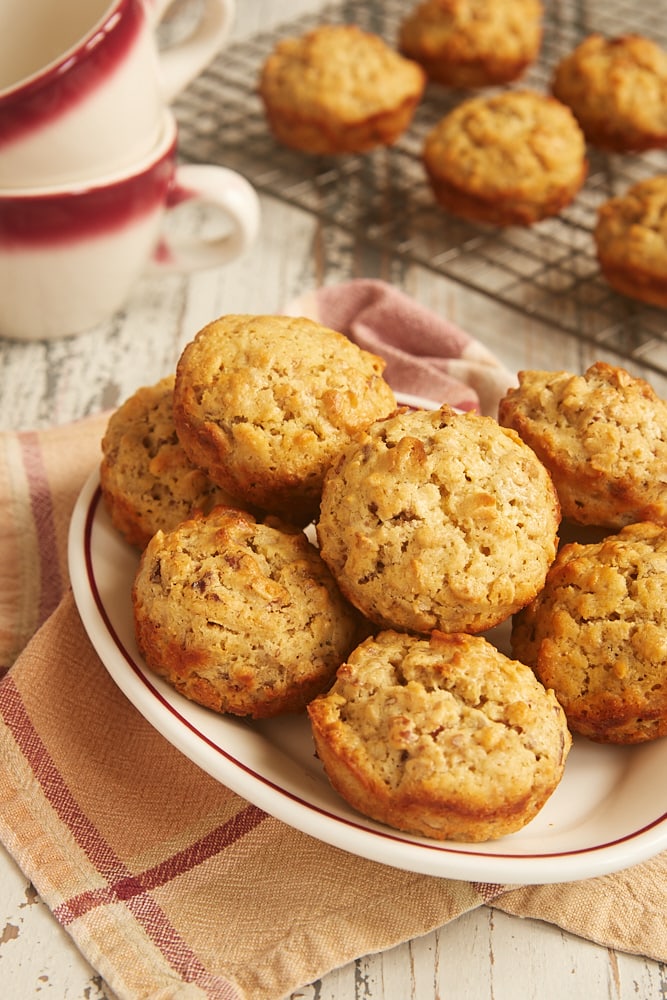 I like light, fluffy muffins as much as anyone, but sometimes I crave a hearty muffin. One that feels significant and won't leave you hungry an hour later. And that's exactly what you get with these Oat Muffins with Nuts and Seeds!
These muffins are made with so many great things that you're likely to have just sitting in your pantry. There are plenty of oats to contribute to that heartiness and supply some chewiness, too. Lots of nuts and seeds provide loads of flavor and crunch.

It's no secret that I usually prefer my muffins to be a bit less sweet than the standard bakery variety. These muffins have just enough brown sugar to give them a nice sweetness without feeling like you're eating a cupcake. If you want them just a tad sweeter, try sprinkling some coarse sugar (like turbinado) on top of the muffins before baking.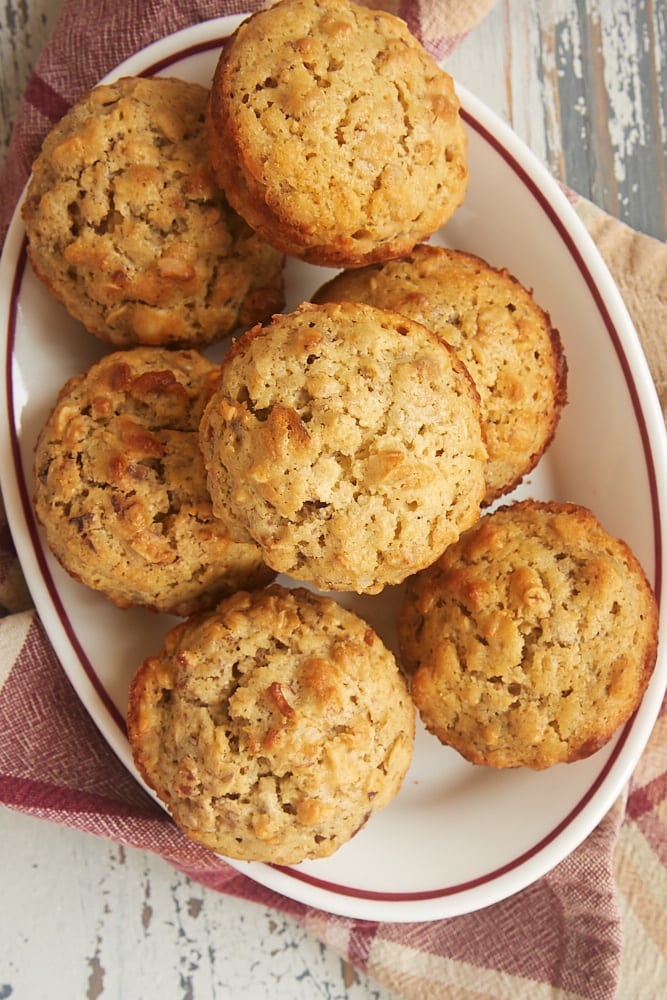 I love this oat muffin recipe for many reasons. As I mentioned, I love that they're such hearty, filling muffins. I also really like that this recipe is such a great way to use up some ingredient odds and ends in the pantry. I always have some random bits of different nuts and such, and these muffins will work with just about any kind you have. I also usually have at least some sunflower seeds and pumpkin seeds on hand, too.
If you're looking for a new muffin recipe for breakfast or snacking, give these Oat Muffins with Nuts and Seeds a try. I think you'll love their chewy, crunchy texture and their nutty, just-sweet-enough flavor.
Find more muffin recipes in the Recipe Index.
More Great Oat Muffin Recipes