If you're a chocoholic like me, you're going to fall in love with this Brownie Bottom Chocolate Cheesecake!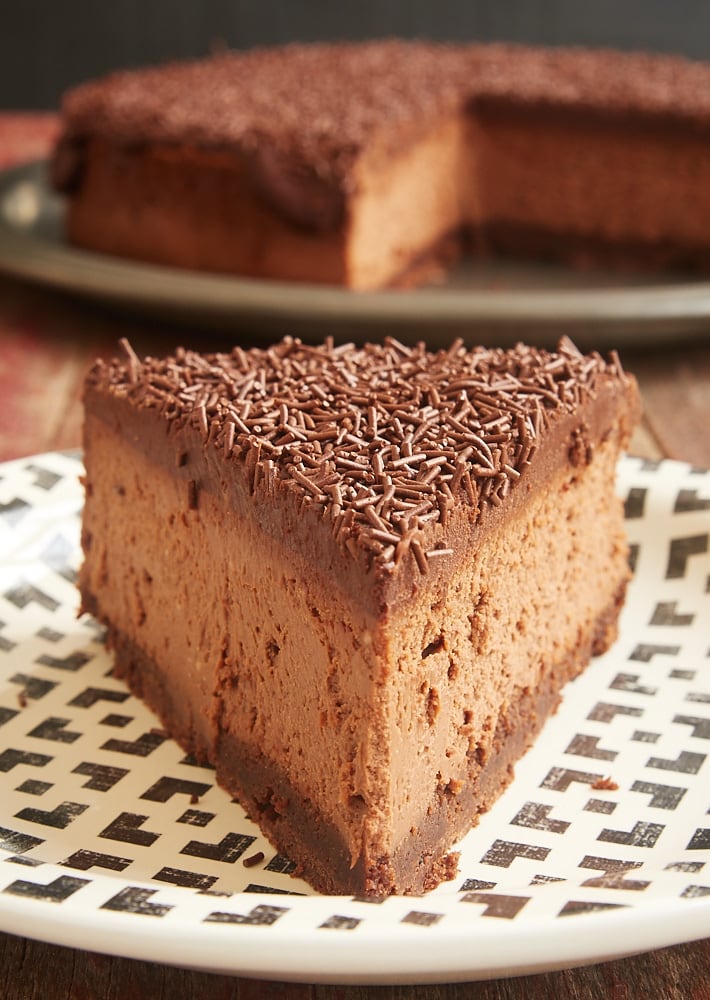 Ah, chocolate. I love all kinds of flavors, but there's just something extra special about chocolate that makes it irresistible. Whether it's something as simple as a chocolate chip cookie or something more elaborate, you aren't likely to find me turning down a chocolate dessert.
This Brownie Bottom Chocolate Cheesecake is something of an ode to all things chocolate. Seriously, there is SO much chocolate in this beauty. It starts with a thin brownie layer, followed by a double chocolate cheesecake, and then finished with a dark chocolate ganache. And chocolate sprinkles to boot!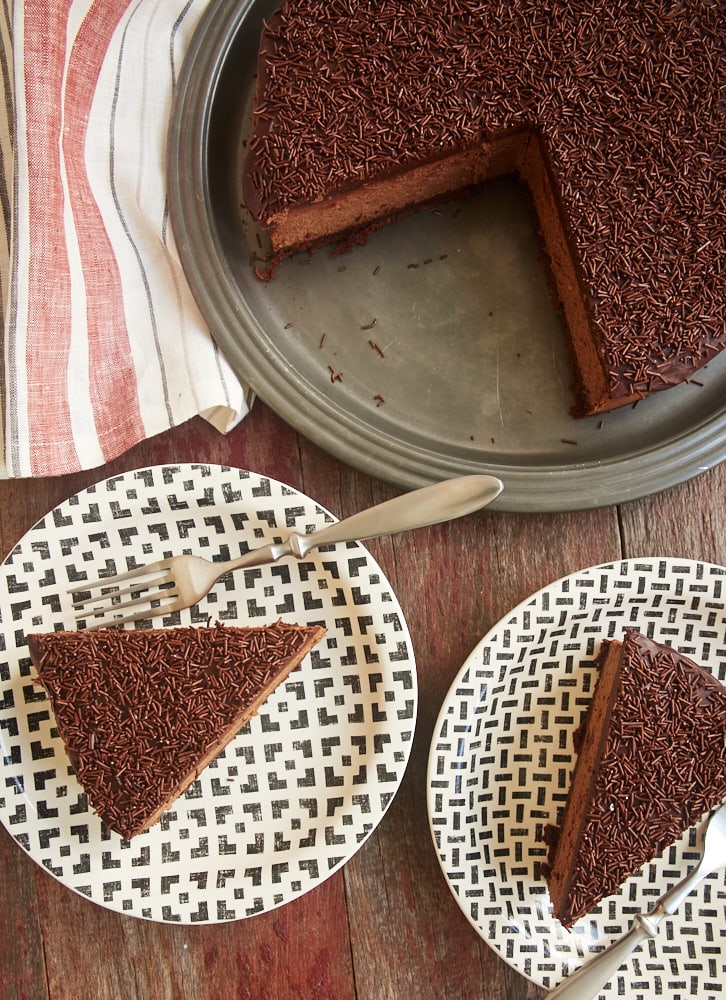 I don't often make such rich, decadent desserts, but it's quite a treat to go all in with dessert sometimes. This is just the kind of over-the-top dessert that's perfect for a special occasion like Valentine's Day, a birthday, or a holiday. Or, you know, make up a reason if necessary, because you're going to want to find a reason to make this glorious chocolate indulgence.
With all the chocolate going on in this cheesecake, keep in mind that it will only be as good as the chocolate you use. Choose a chocolate that you enjoy eating on its own. Guittard is my favorite chocolate that's widely available. Their chocolate sprinkles are really good, too.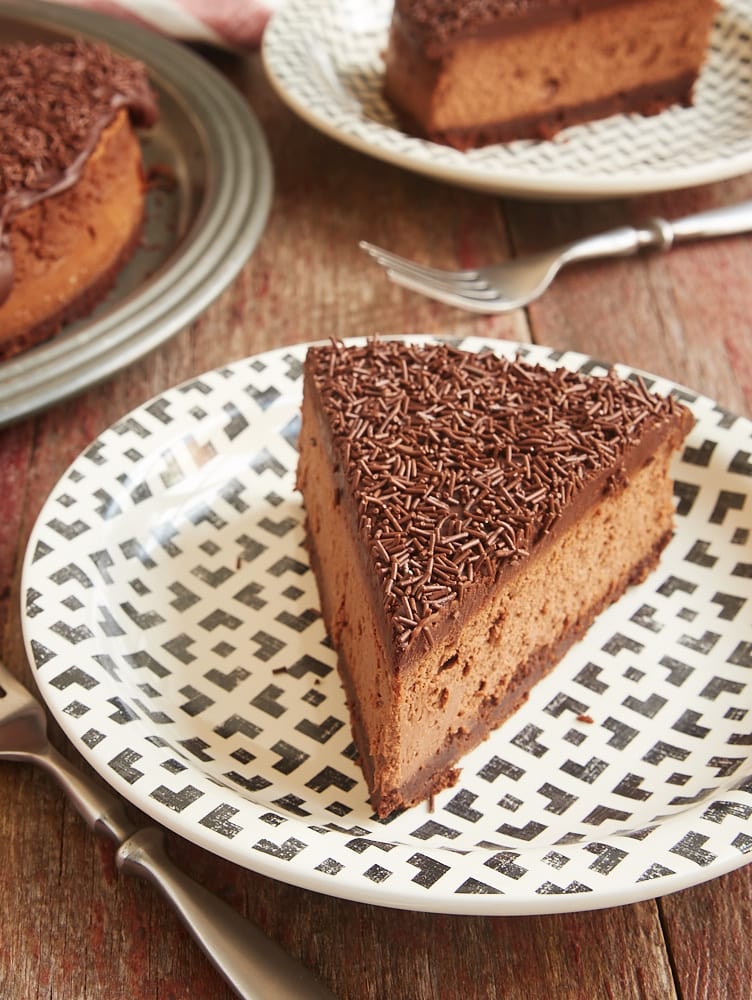 I use bittersweet chocolate in this recipe so as not to be overwhelmed by sweetness. I recommend a cacao percentage somewhere in the 70-75% range. By using a dark chocolate, your taste buds will be focused on all that rich, dark chocolate. It's truly a chocolate lover's dream!
I simply adore this cheesecake. It's absolutely the perfect way to satisfy a big chocolate craving. Share this one with your chocolate-loving friends, but be sure to save a slice or two for yourself before it all disappears.
Find more cheesecake recipes in the Recipe Index.
More Chocolate Cheesecake Recipes