Outrageous Chocolate Cookies are rich, fudgy, brownie-like cookies that keep their focus squarely on providing a full-on chocolate experience!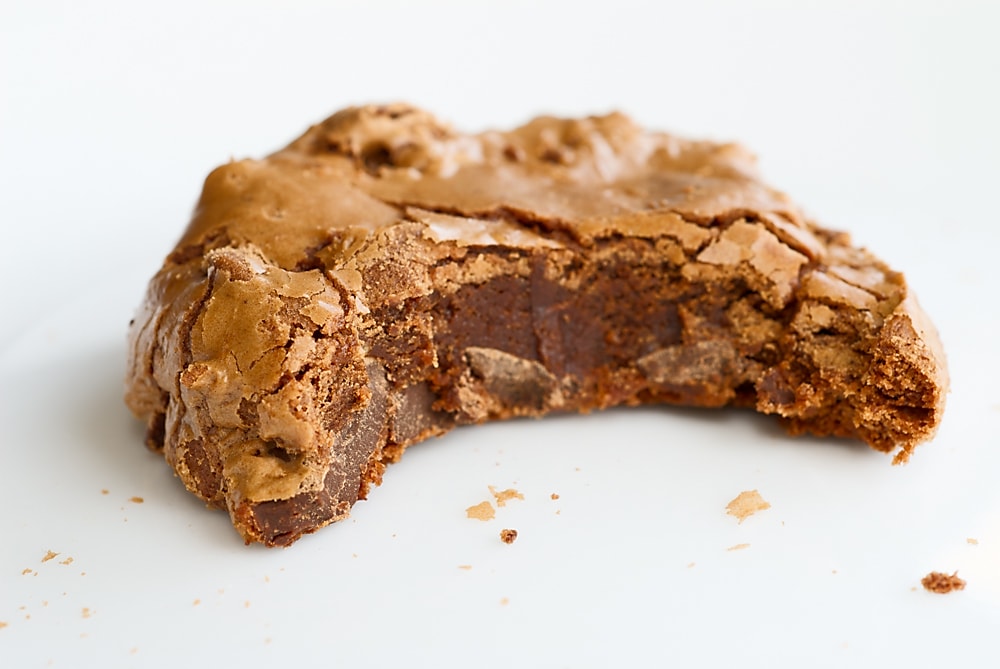 Quinn and I are not among the throngs who celebrate Valentine's Day. That day and all the chaos surrounding it have never appealed to me. Luckily, Quinn feels the same way. So, I'm not one to make heart-shaped baked goods. That doesn't mean that I can't indulge in one thing synonymous with Valentine's Day – chocolate.

While BoB is certainly no stranger to chocolate, it seems I never run out of chocolate recipes to try out. This particular one comes from Martha Stewart via Everyday Food. Although I have far more cookbooks than I care to count, I find myself looking more and more toward the internet for recipes. Call it laziness or convenience, but most of the time I just find it's easier to look that way than flip through a mountain of cookbooks.
On with the cookies…. I can't say enough good things about them. They are so very rich and delicious. If you're a serious chocolate fan, then you should certainly try them out.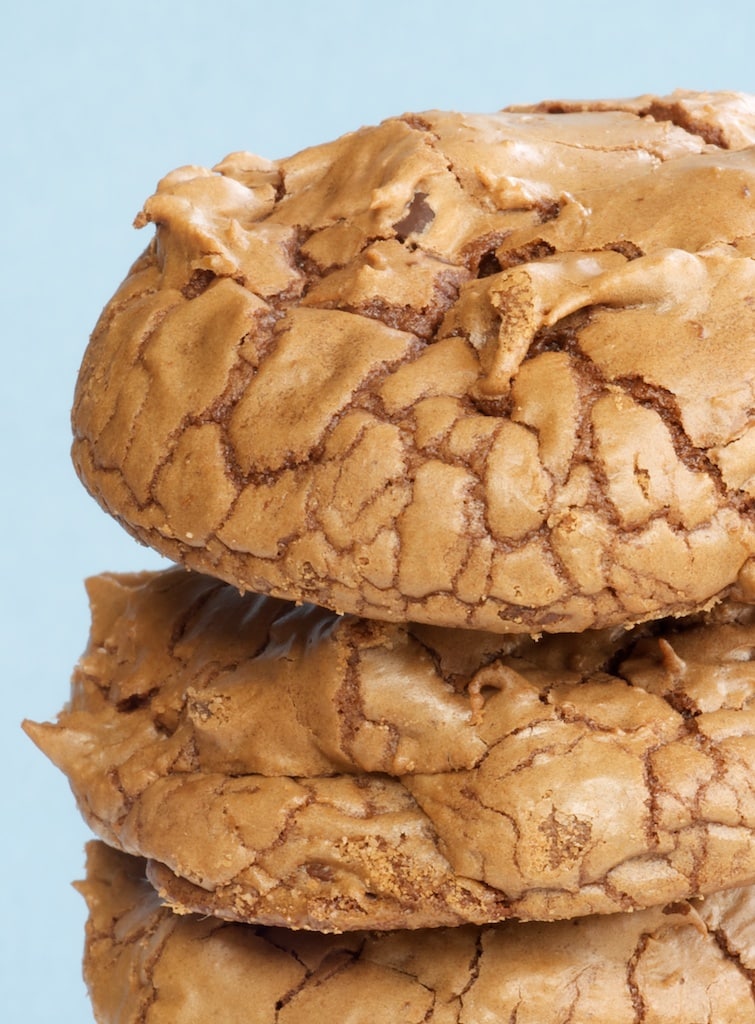 Don't be concerned about the consistency of the dough. It's not like most cookie dough, but more like brownie batter. In fact, you may think there's no way they'll hold together. But if you've measured accurately it definitely will work, and you'll be rewarded with these fudgy cookies.
I love the look of these cookies. They have a crackled appearance, lighter on the outside with beautiful dark chocolate on the inside. As with those decadent brownies, I implore you to use the best chocolate you can. When baking something so utterly chocolate, it's really worth it to use good ingredients.
If you're on the hunt for a wonderful chocolate cookie experience, then give these Outrageous Chocolate Cookies a try. I think you'll find yourself reaching for another before you've even finished your first!
Find more cookie recipes in the Recipe Index.
More Chocolate Cookie Recipes