February 14, 2008
Outrageous Chocolate Cookies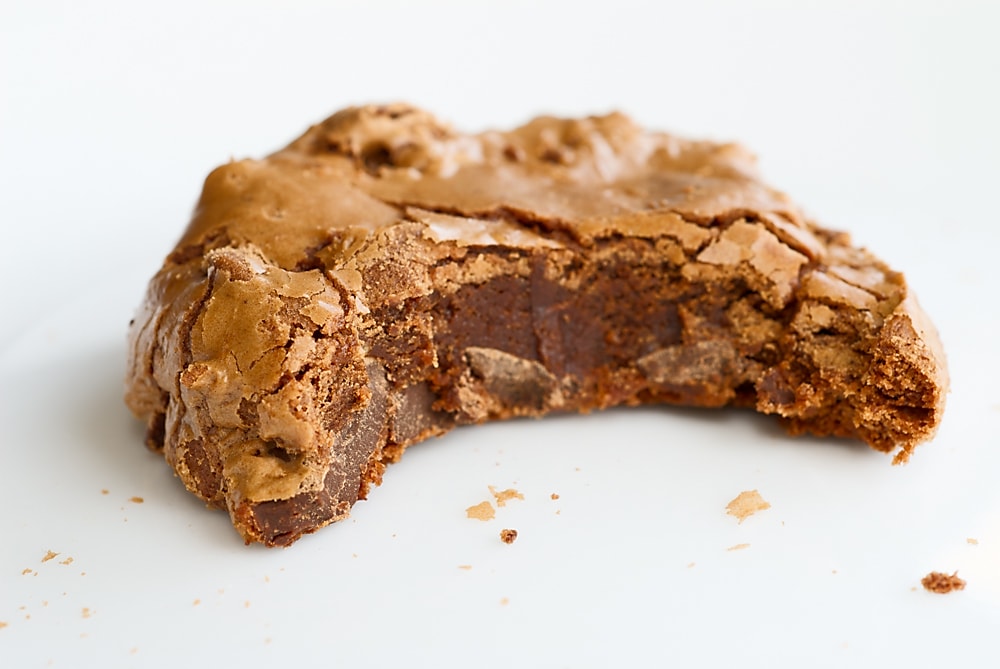 Quinn and I are not among the throngs who celebrate Valentine's Day. That day and all the chaos surrounding it have never appealed to me. Luckily, Quinn feels the same way. So, I'm not one to make heart-shaped baked goods. That doesn't mean that I can't indulge in one thing synonymous with Valentine's Day – chocolate.

While BoB is certainly no stranger to chocolate, it seems I never run out of chocolate recipes to try out. This particular one comes from Martha Stewart's website via Everyday Food. Although I have far more cookbooks than I care to count, I find myself looking more and more toward the internet for recipes. Call it laziness or convenience, but most of the time I just find it's easier to look that way than flip through a mountain of cookbooks.
On with the cookies…. I can't say enough good things about them. They are so very rich and delicious. If you're a serious chocolate fan, then you should certainly try them out. Don't be concerned about the consistency of the dough. It's not like most cookie dough, but more like brownie batter. In fact, you may think there's no way they'll hold together.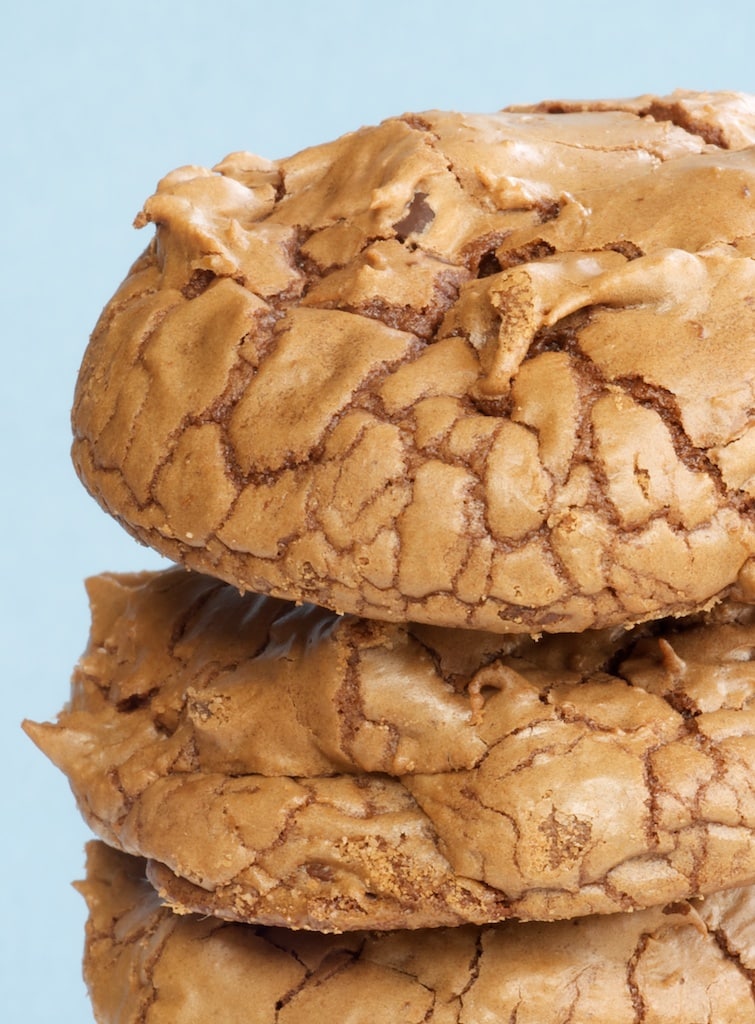 I love the look of these cookies. They have a crackled appearance, lighter on the outside with beautiful dark chocolate on the inside. As with those decadent brownies, I implore you to use the best chocolate you can. When baking something so utterly chocolate, it's really worth it to use good ingredients. I used Ghiradelli chocolate for the dough and Guittard chocolate chunks.
Although I'm not exactly celebrating Valentine's Day, I can still get behind some of its trappings, especially the chocolate. For those of you who will be celebrating, here are a few more baking suggestions from the archives:
Outrageous Chocolate Cookies
Yield: about 24 cookies
Prep Time: 20 minutes
Cook Time: 15 minutes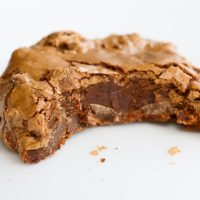 Ingredients:
8 ounces semisweet chocolate, roughly chopped
4 tablespoons unsalted butter
2/3 cup all-purpose flour
1/2 teaspoon baking powder
1/2 teaspoon salt
2 large eggs
3/4 cup packed light brown sugar
1 teaspoon vanilla extract
12 ounces semisweet chocolate chunks
Directions:
Preheat oven to 350°.
Heat chopped chocolate and butter in a microwave-safe bowl. Stir every 20 seconds until almost melted. Set aside.
Whisk together flour, baking powder, and salt. In a separate bowl, beat eggs, brown sugar, and vanilla at high speed with an electric mixer. Mix until light and fluffy. Beat in melted chocolate. Mix in dry ingredients until just combined. Stir in chocolate chunks.
Drop dough by heaping tablespoons onto baking sheets. Place 2-3 inches apart. Bake 12 to 15 minutes, or until cookies are shiny and crackly but soft in the center. Cool on baking sheets 10 minutes. Then, transfer to racks to cool completely.