These are some of BoB's best Christmas desserts. With cakes, pies, cheesecakes, and more, you're sure to find some great Christmas dessert ideas here!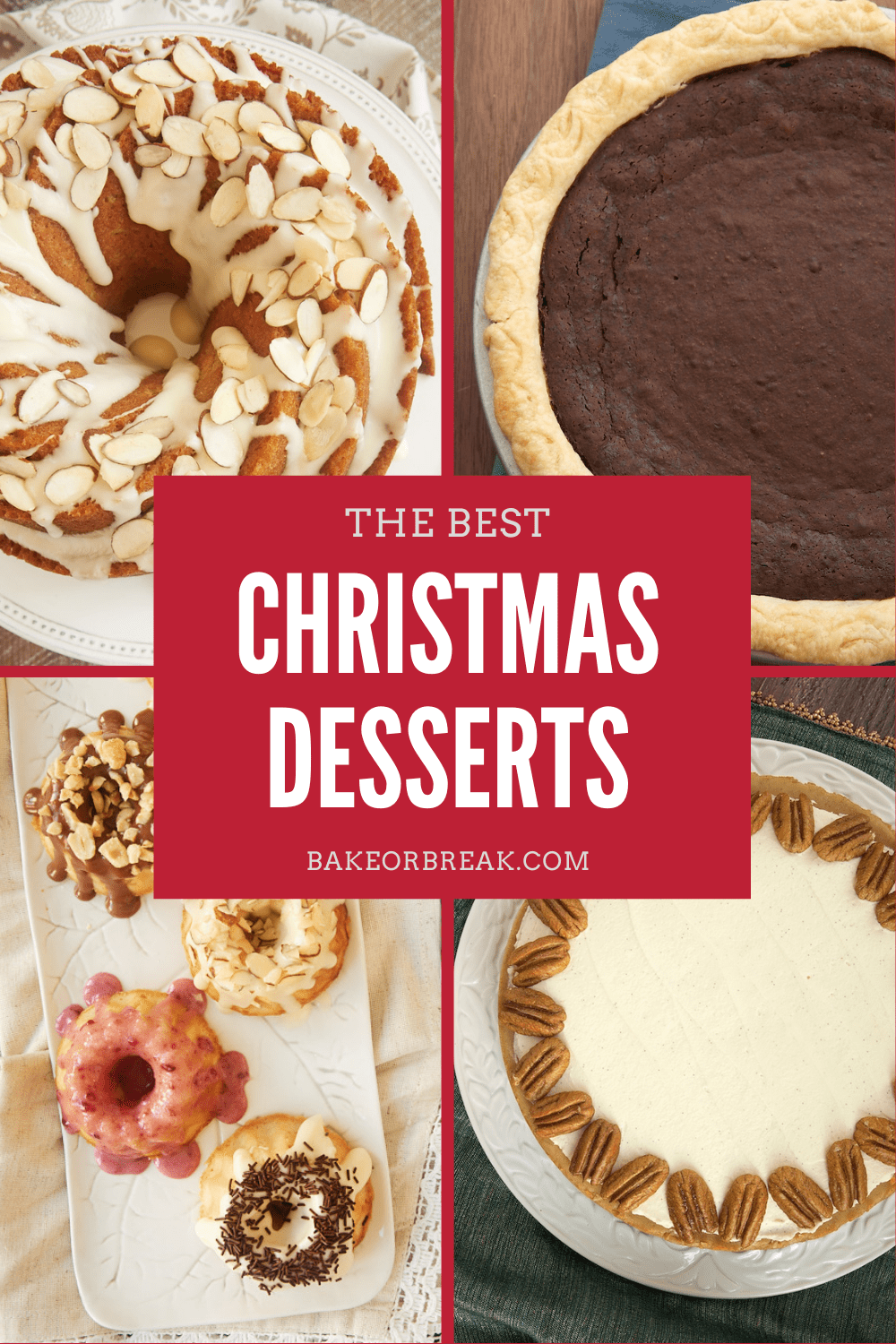 I bake many, many batches of cookies every holiday season, but I always want at least one big, pretty dessert for our Christmas meal. Whether that be a cake, a pie, a cheesecake, or some other deliciousness, I love to see a beautiful dessert at the end of our big meal.
These desserts run the gamut flavor-wise, so there's surely something for everyone. Of course, there are lots more recipes just waiting to inspire you in the Recipe Index!
Happy baking! Merry Christmas and happy holidays!

Christmas Dessert Recipes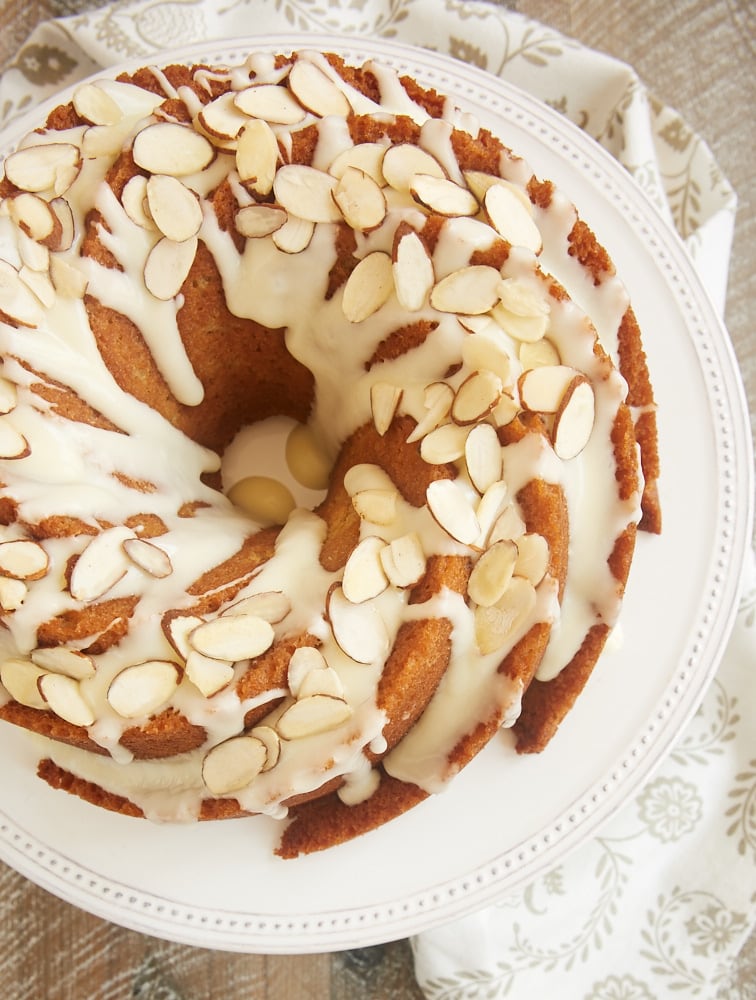 Amaretto Almond Bundt Cake is such a beauty. There's something about the look of it with the glaze and almonds that makes me want to showcase it this time of year. All that almond flavor is a big plus, too.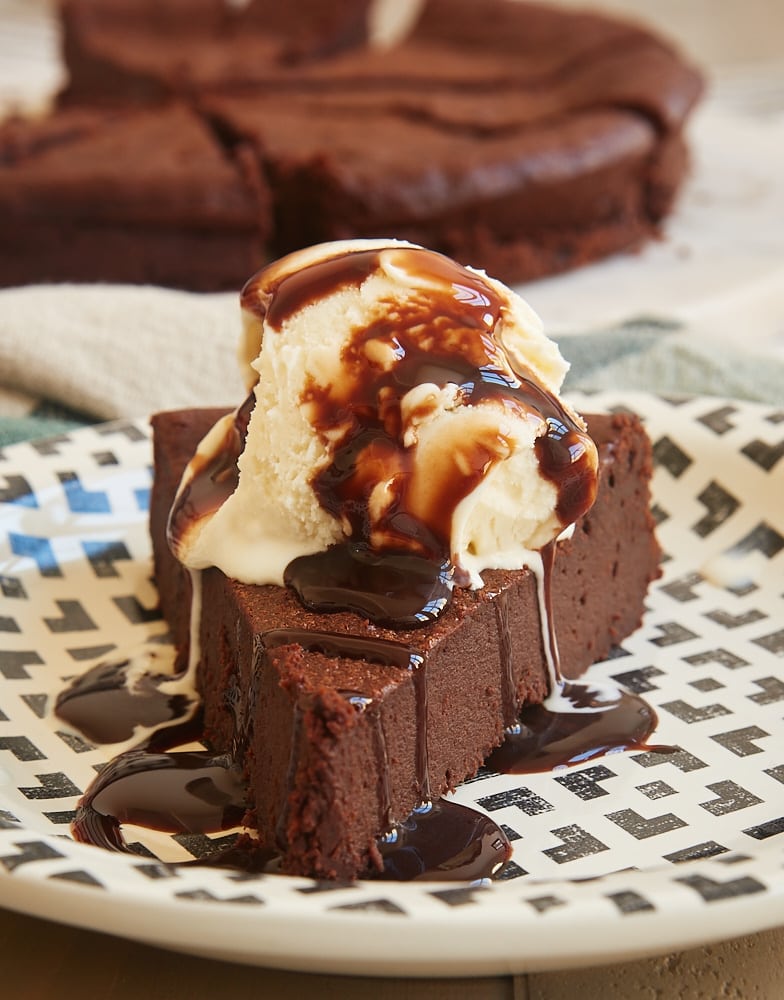 When it comes to easy to make desserts, I can't get enough of this Easy Chocolate Torte. It has a short list of ingredients and yields a rich, fudgy chocolate experience that's so, so good. Top slices with sweetened whipped cream or ice cream with a drizzle of chocolate sauce to dress it up for a Christmas dessert that's a real crowd-pleaser.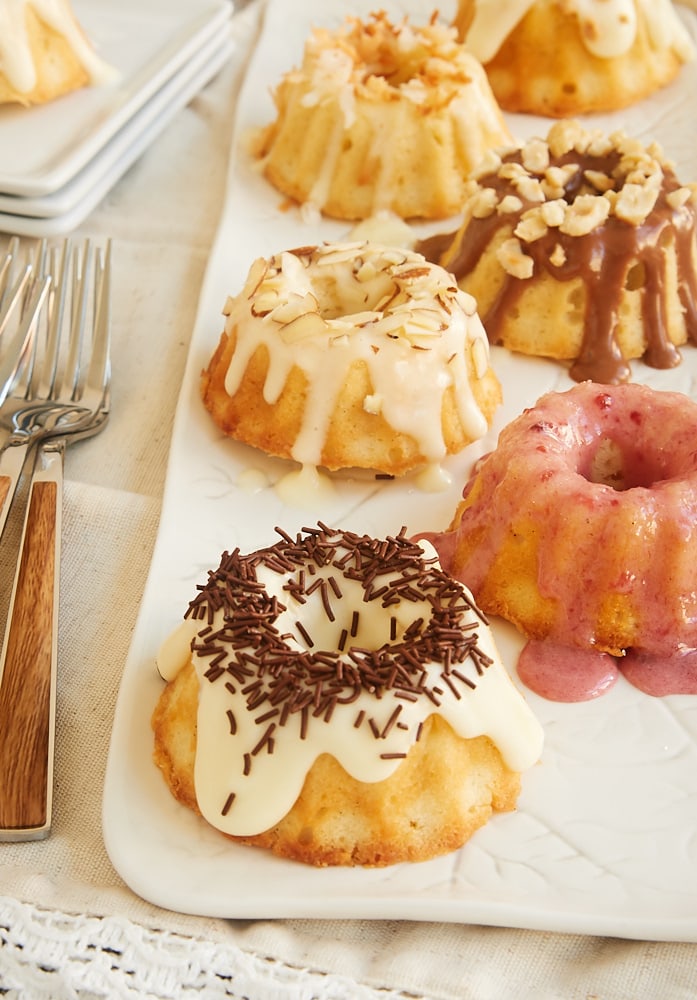 Individual desserts are a favorite for me because there's no cutting and slicing when it's time to serve. That's the case with these Mini Cream Cheese Pound Cakes. You can make just one topping for these cakes or make a few different ones to offer some variety to your guests. They're wonderfully delicious, and they look so pretty on a dessert tray.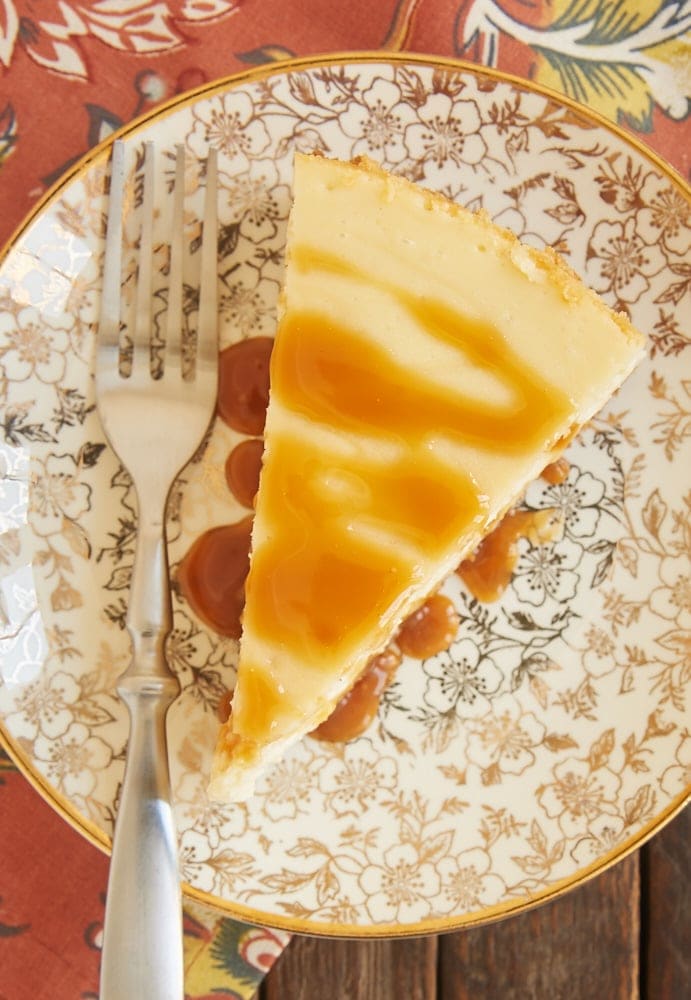 Cheesecake is one of my go-tos when I want a recipe that will impress. This Bourbon Caramel Swirl Cheesecake is a great candidate to do just that. The cheesecake itself is made with bourbon and swirled with caramel. Just add another drizzle of caramel when you serve it for a delicious and decadent dessert.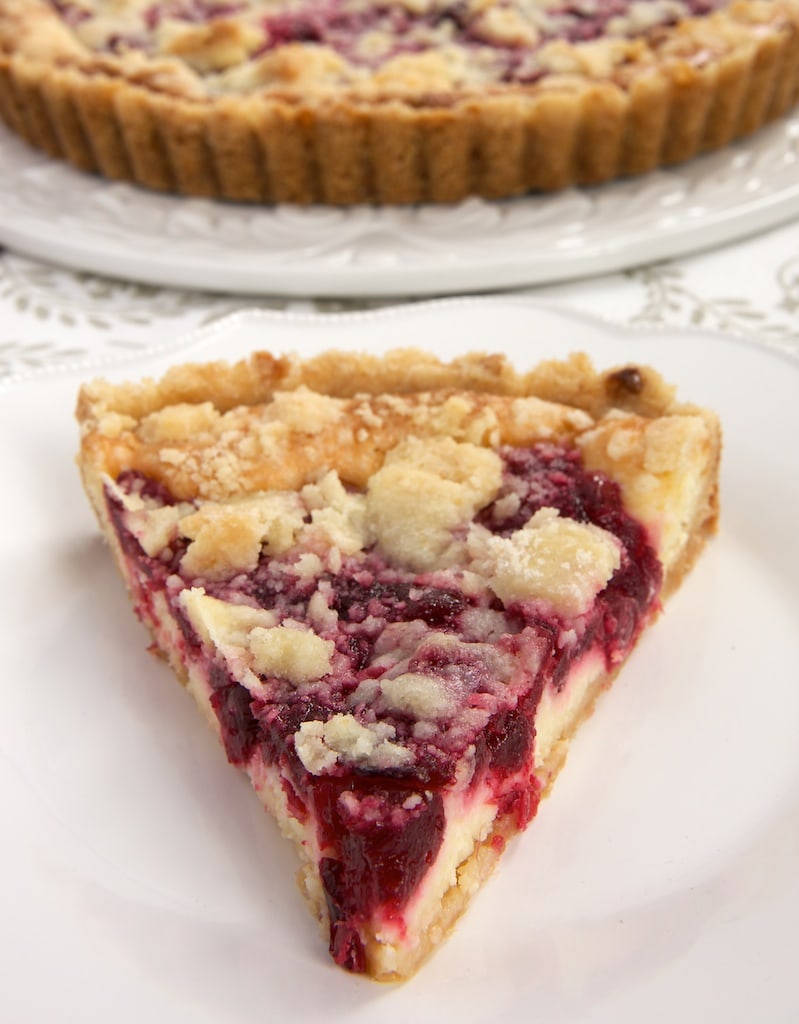 Cranberry Cheesecake Pie is one of the most popular desserts on BoB every Thanksgiving and Christmas. Unlike traditional cheesecakes, this one fits in a standard pie or tart pan. The sweetness of the cheesecake and the tartness of the cranberries combine for an unforgettable dessert!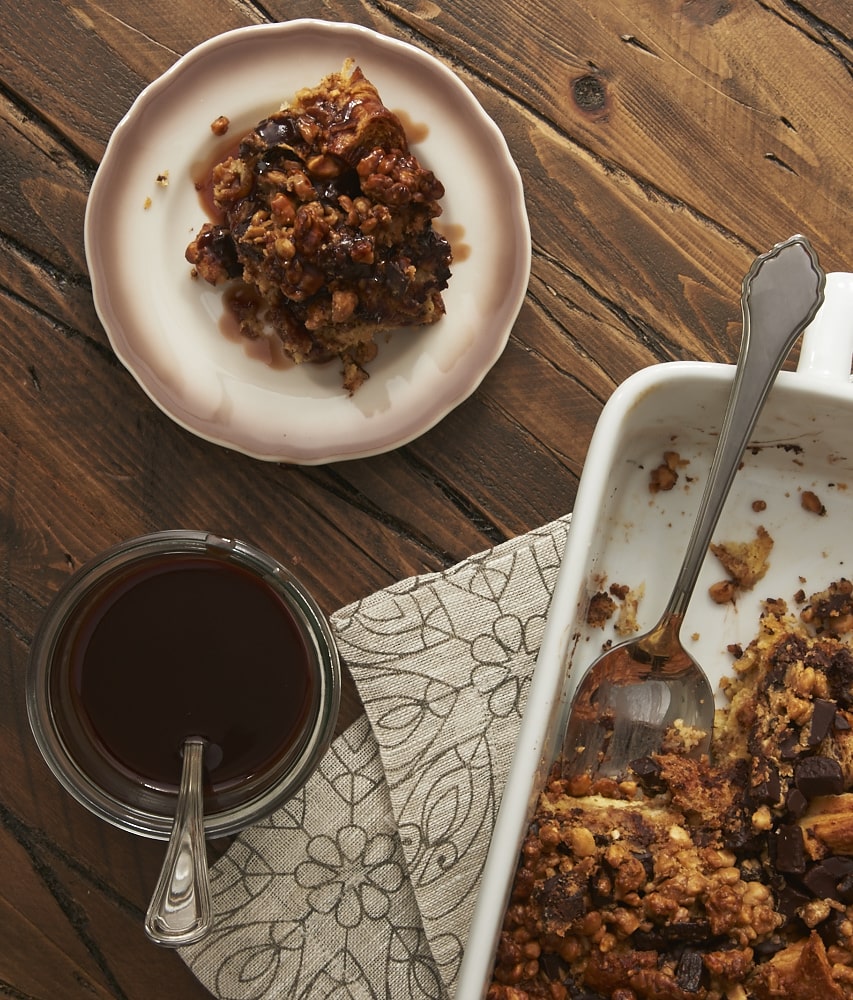 I can never resist chocolate and peanut butter, so it should come as no surprise that I adore this Peanut Butter Chocolate Bread Pudding. Like most bread puddings, it's easy to make and requires a bit of chilling before baking. That makes it great for planning ahead for your big meal. Serve it as is or add the included recipe for chocolate sauce to take it over the top.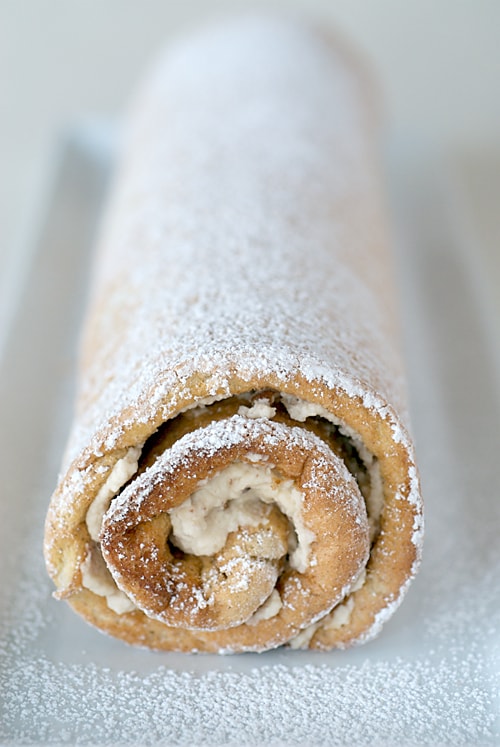 This Toasted Pecan Roulade has to be one of the prettiest desserts I've ever made, and there's just something about it that seems so perfect for Christmas. It's really lovely, elegant, and delicious!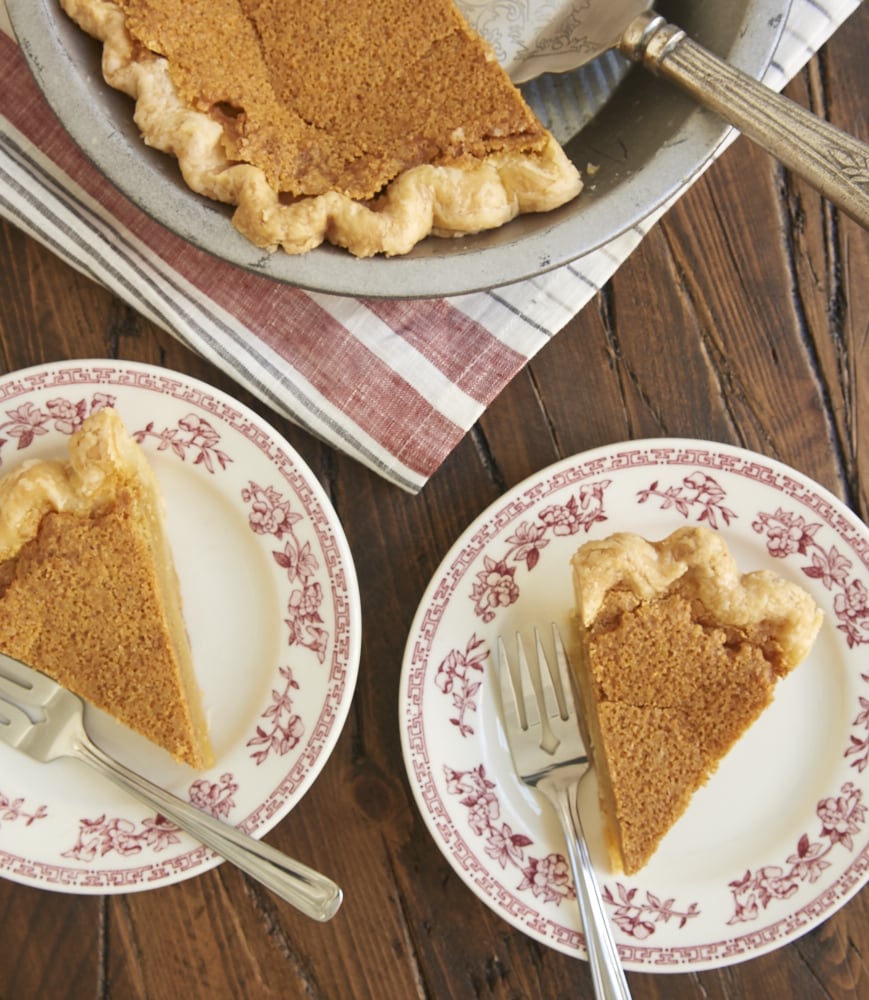 I have a long standing love of Chess Pie. I'll take it in almost any variation, but this Brown Butter Chess Pie is the one I crave this time of year. It doesn't vary much from the traditional pie, but that extra step of browning the butter makes a delicious difference.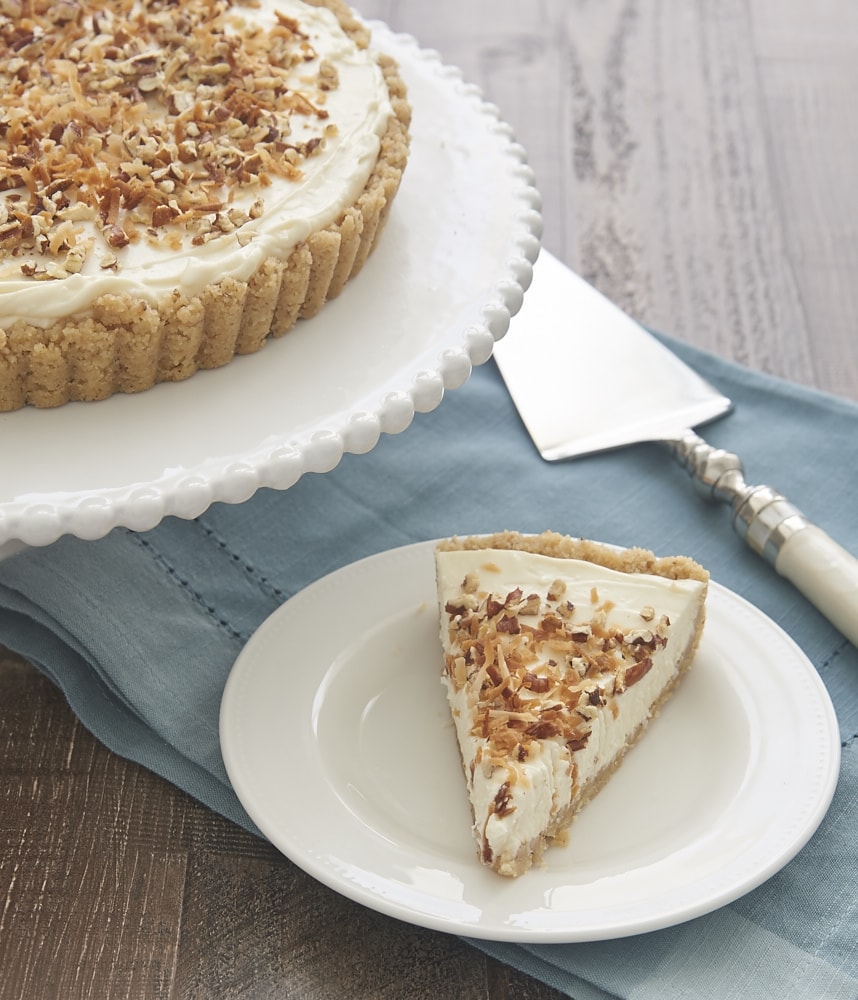 Chilled desserts aren't necessarily a common Christmas choice, but I implore you to give this Italian Cream Tart a try. It's simpler to make than its cake namesake, and it's just so amazingly good. And bonus points for being beautiful, too!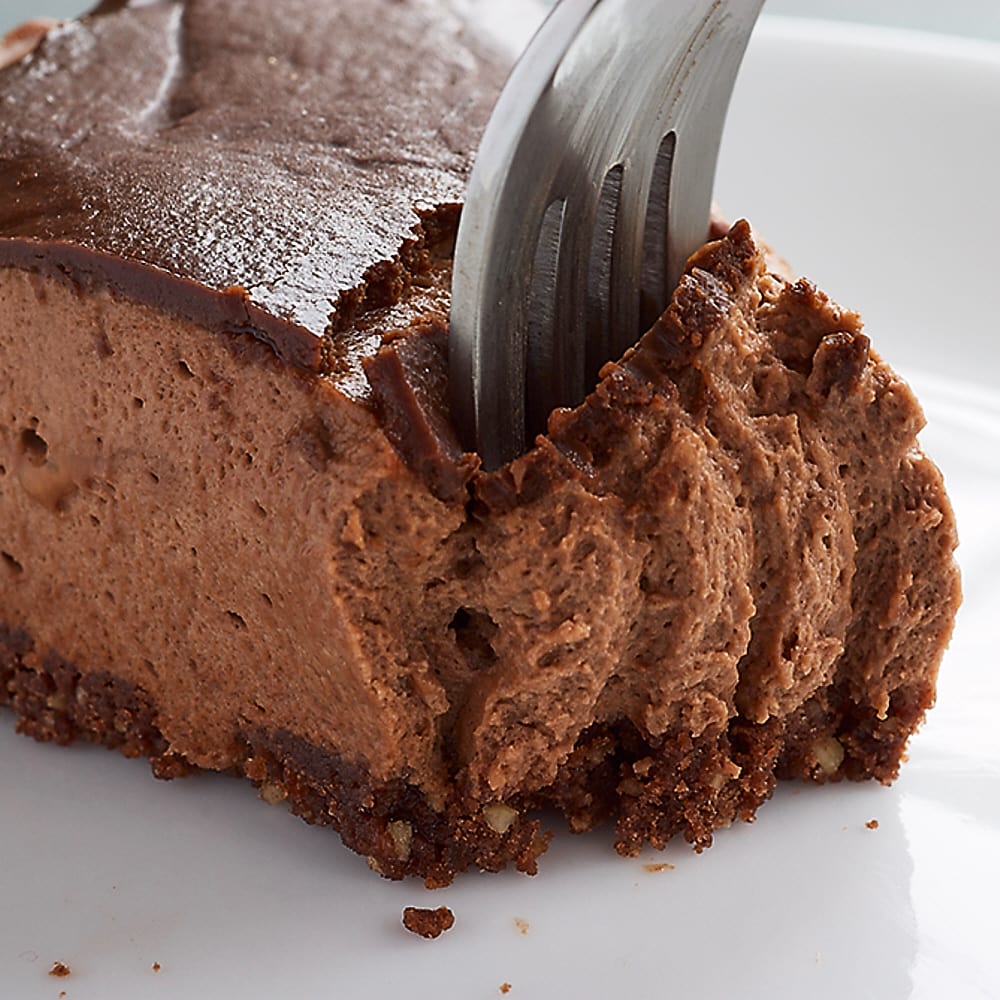 Sticking with the chilled dessert theme for one more recipe, this Chocolate-Glazed Hazelnut Mousse Cake is an all-out chocolate experience. It takes a tad more effort than many of the dessert recipes I share, but there's nothing difficult about making it. It's exactly the kind of dessert that comes to mind when I need a great one for a big meal.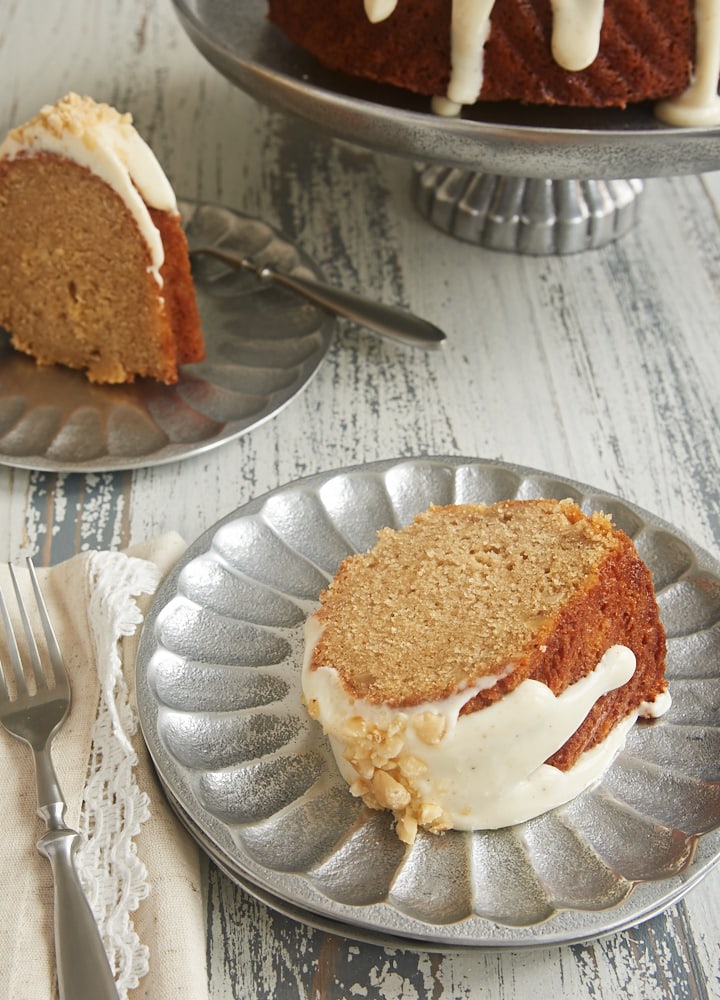 Cinnamon Hazelnut Bundt Cake with Brown Butter Glaze features one of my favorite flavor combinations. Hazelnuts, cinnamon, and brown butter may not be a common combo, but it is just fantastic. Here, it's all nicely packaged in a simple yet beautiful Bundt cake that's perfect for sharing after a holiday meal.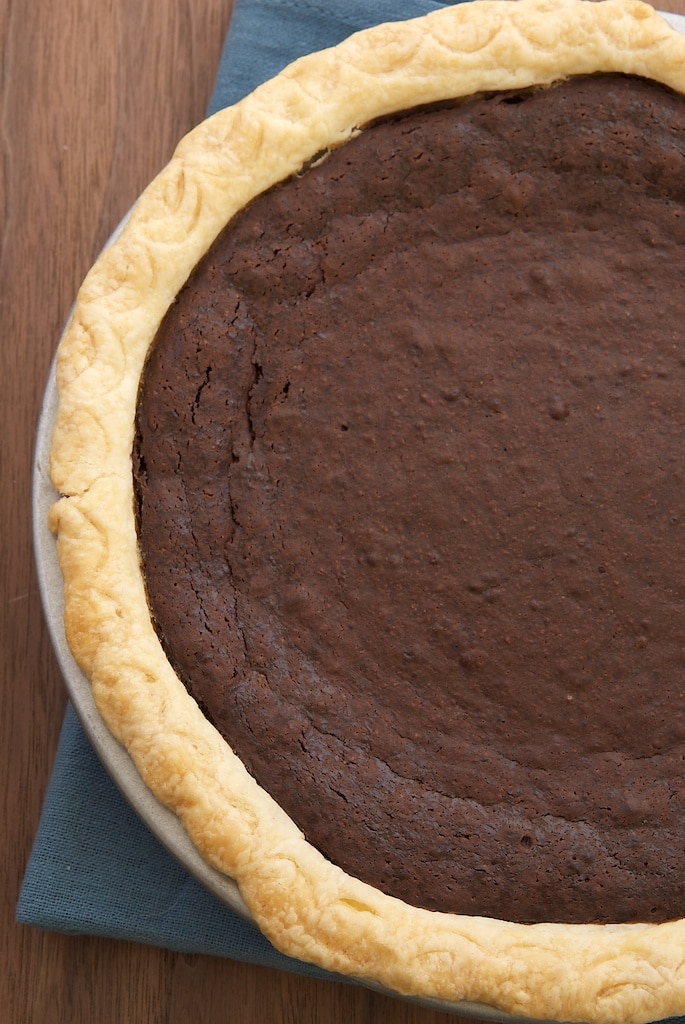 It doesn't take much browsing here at BoB to see that I love a good chocolate dessert, so singling out a few to deem worthy of a Christmas meal is tough. But I have no qualms in recommending this Hot Fudge Pie. It's wonderfully rich and dense and fudgy. And the best part is that most of you will already have everything you need to make it!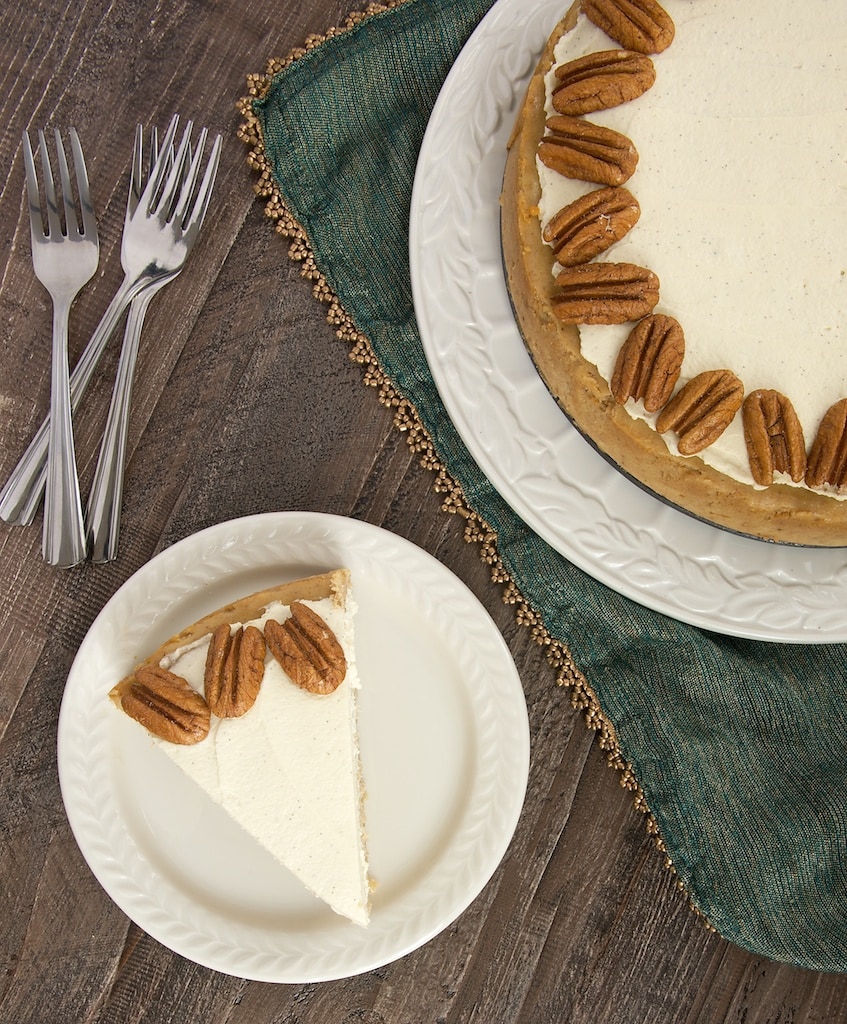 I can't make this list of Christmas desserts without including some sort of spiced dessert. This Spiced Cheesecake with Oatmeal Cookie Crust is a perfect candidate with its wonderful spiced flavor. The crust is essentially an oatmeal cookie, although you can use a cookie crumb crust if you prefer. Then just top it with a simple whipped cream and some toasted pecans for a fantastic dessert that will have your guests oohing and aahing.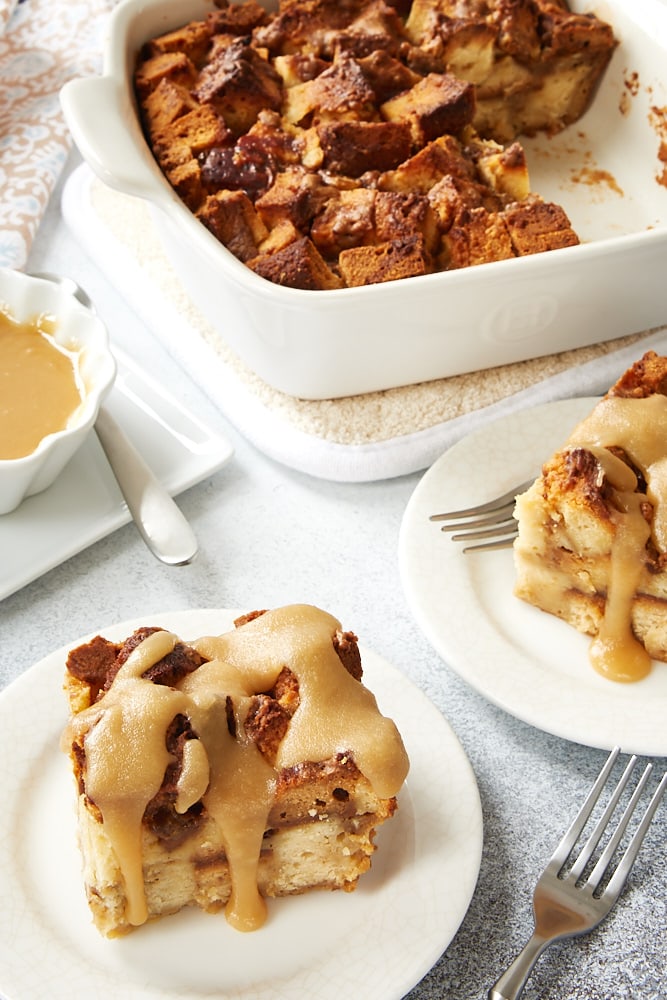 I absolutely adore bread pudding. And I'm fascinated by all the different ways it can be made! This Cookie Butter Pound Cake Bread Pudding is made with pound cake instead of bread. I like to use a half recipe of Cream Cheese Pound Cake for this, but store-bought is perfectly fine, too, if you want a shortcut. Add some cookie butter and a simple sauce, and you've got an easy-to-make dessert with major wow factor.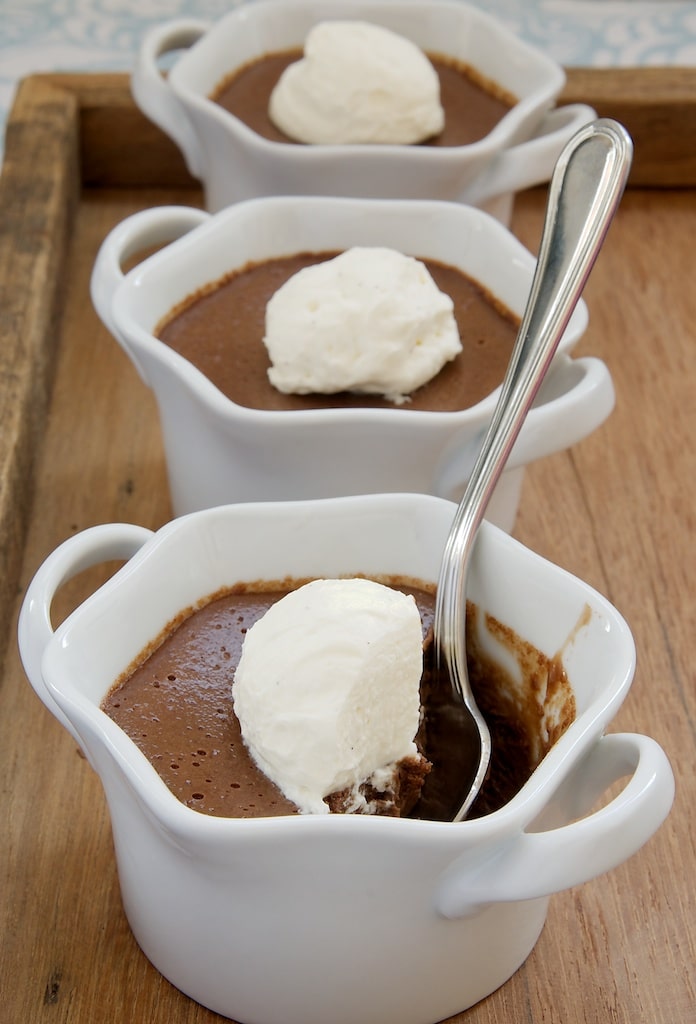 Desserts that are easy to make but look impressive are the best, aren't they? That's certainly the case with these Chocolate Pots de Creme. You don't need a long list of ingredients to make these. They come together rather easily and quickly, too. And if you're a make-ahead kind of baker, you'll be happy to know that you can make these a couple of days in advance and serve them either chilled or at room temperature.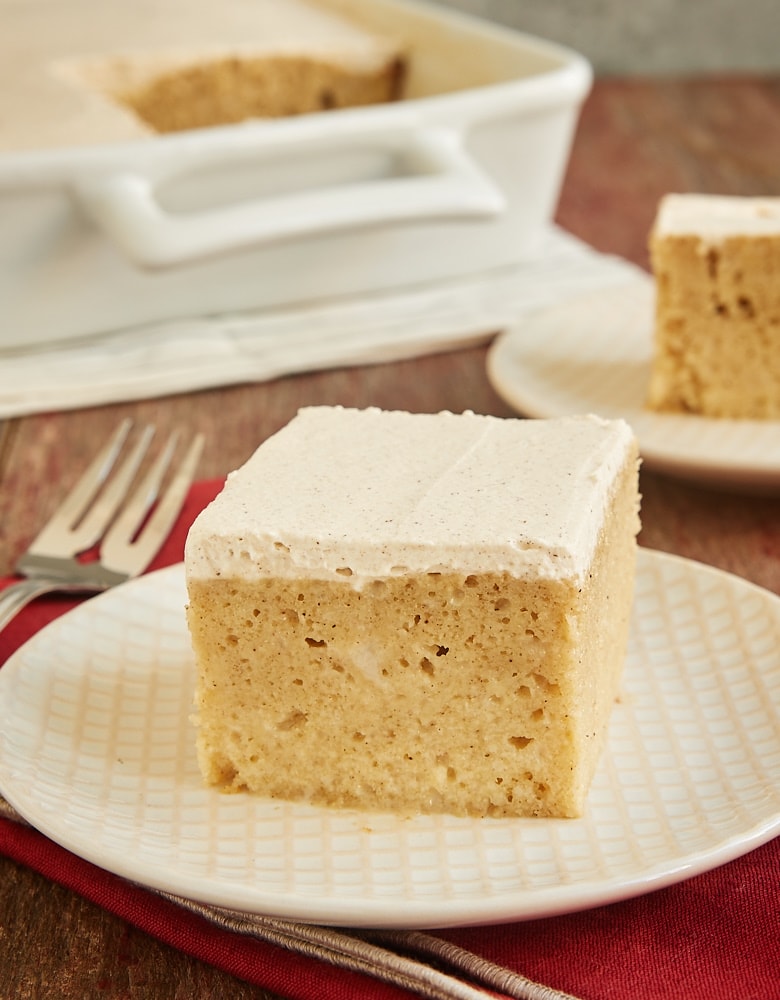 It was tradition during the holidays for my grandmother to make a Rum Cake, so it's a bit of nostalgia that brings me to share this Tres Leches Rum Cake with you. This is a poke cake that gets covered in quite a bit of liquid to soak down into the cake. Let all that tres leches goodness soak in overnight and top with cinnamon whipped cream. SO good!
I hope you'll be inspired to bake something delicious to cap off your Christmas dinner. If you have a different favorite recipe from BoB to make for the holidays, let me know in the comments below.
Merry Christmas!