As many of you may know, Quinn and I made the big move to New York in October. Not surprisingly, I've had very little time for baking before or after the big day. As Thanksgiving approached, however, I knew that I would have to break my bake-less streak for our first New York holiday.
I ended that streak in a big way with this cake. It is over-the-top decadent and worth every calorie. It's a three layer cake consisting of two white hazelnut cakes and one chocolate hazelnut cake. Between those layers is some lovely Frangelico and a very, very chocolate filling with a bit of a pecan crunch. It's pretty much everything I love rolled into one dessert.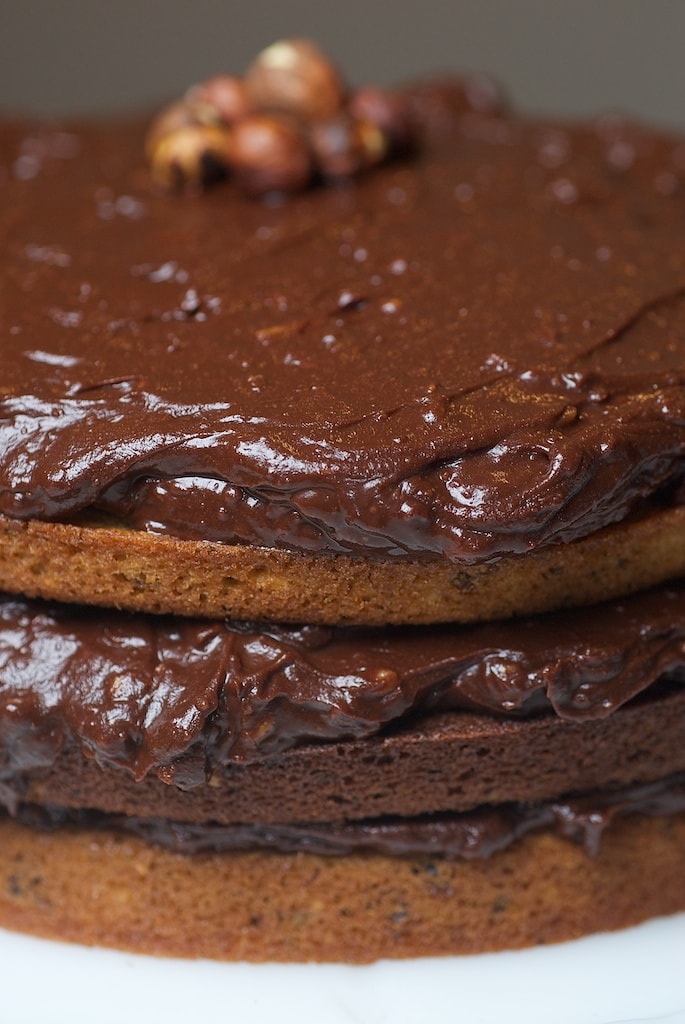 This is the kind of cake that's great for the holidays because you can share it with everyone. It's very rich, and I could only eat a very small slice per sitting. It was just the two of us this year for Thanksgiving, so I was sure to share with some folks in our building. It's amazing how quickly you can make friends when you start handing out cake!