After only a few seconds perusing its pages at the bookstore several weeks ago, I fell in baking love with Baked, which is brought to us by the bakery of the same name in Brooklyn. I brought it home, poured over its recipes, and marked more than a few as "must-bake."
Fast forward to a few days before Thanksgiving, when I was having a very hard time deciding what to make in the chocolate category for our dinner. Suddenly, I remembered this cake and became very excited about making it.

Now having made this cake, I will tell you that it is evil. It's not a simple cake to make, thus making it evil in my book. However, it is so jam-packed with goodness, making it evil in a whole other way.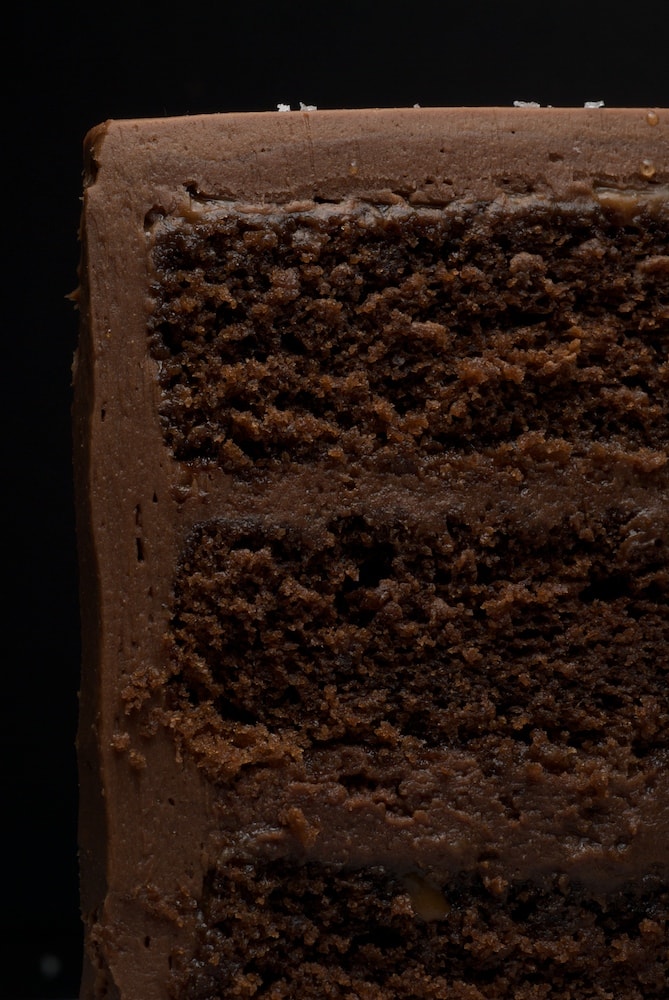 So, let me paint the picture for you. Three layers of chocolate cake soaked with salted caramel and frosted with a caramel chocolate ganache, which was perhaps the most decadent thing I've ever put on a cake. With a pound each of butter and chocolate, not to mention all that heavy cream, I think that is a safe assumption. The combination of all that chocolate and salted caramel is just amazing.
I readily admit that I won't be eager to make this one again, just from an effort standpoint. That being said, it is probably one of the very best cakes I've ever had the pleasure to eat. So, for those of you who enjoy making these labor-intensive cakes, you'll be doubly rewarded with baking it and eating it. Just be sure to save a piece for me.
This post contains affiliate links.