I'm a little late with this, but I had to brag on my birthday cake. I think many bakers are left to make their own birthday cakes. I, however, have Quinn, who always comes through at the end of August.

Quinn picked this one out all by himself from Junior's Cheesecake Cookbook. The most impressive thing about this whole process is that he loathes coconut. So much so, that he resorted to handling it with gloved hands. Brave, huh?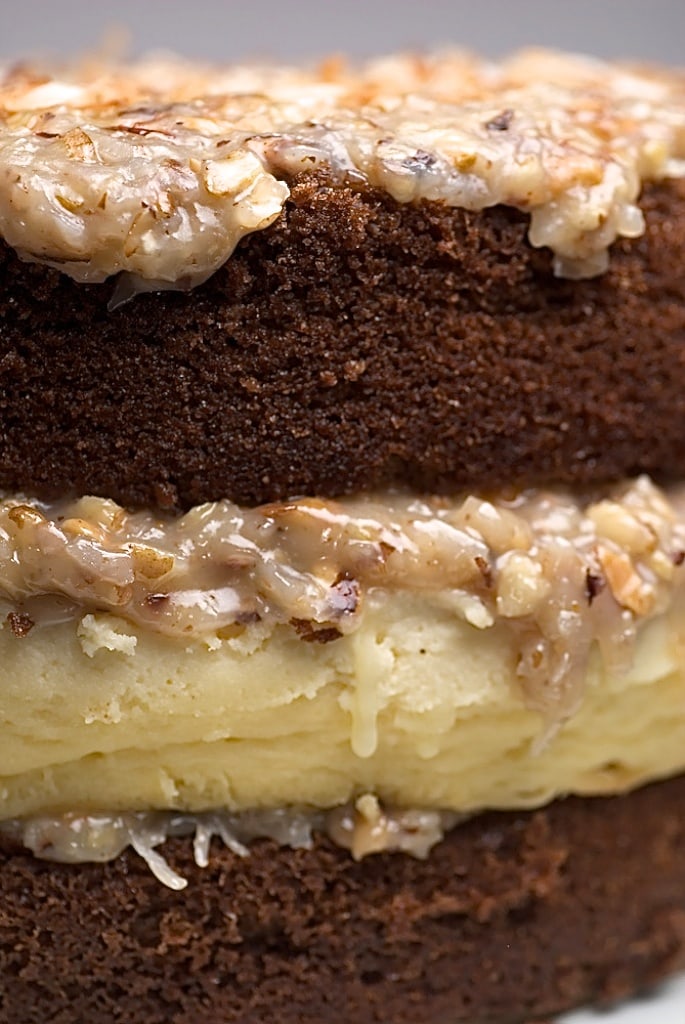 So, I came home from work to find this glorious dessert just for me. (Well, he did save a little bit of cheesecake for himself.) It's a wonderfully delicious combination of German chocolate cake and cheesecake. It's way over the top – definitely a special occasion kind of dessert. Honestly, the cheesecake alone is worthy of any special event.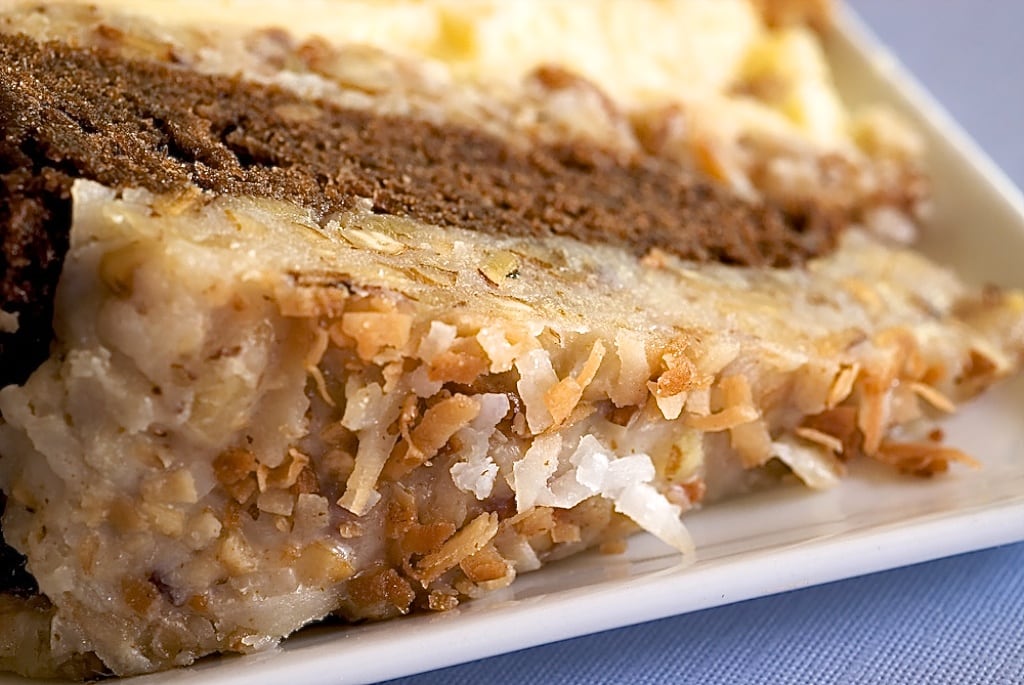 Obviously, there was a whole lot left after I ate my little piece of cake. My co-workers benefited from the remainder. There were plenty of rave reviews, both for the cake and for Quinn.