November 24, 2014
Cranberry Bundt Cake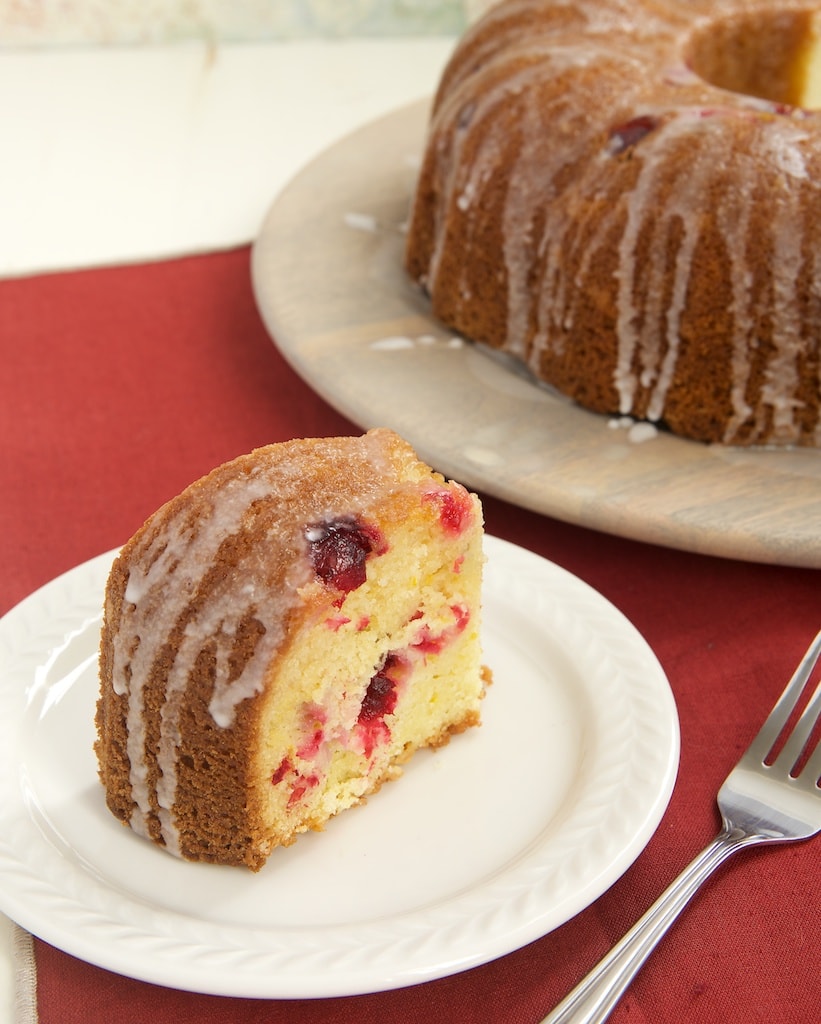 I've been on a bit of a cranberry baking binge lately, with a buckle and pie recently making appearances here on BoB. But I really must squeeze in just one more while it's still fresh cranberry season.
This Cranberry Bundt Cake is full of great flavor perfect for the season. The cranberries add a bit of tartness to this sweet cake that's flavored with a little fresh orange juice and zest.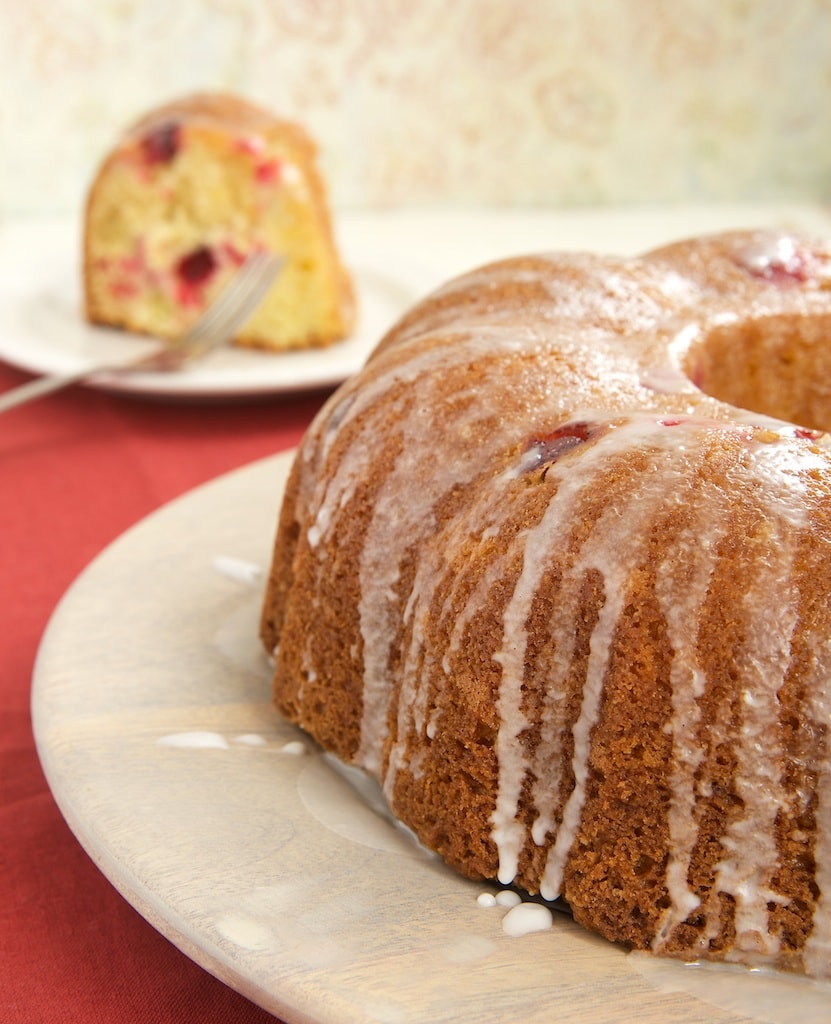 Of course, you are all familiar with my love of the Bundt cake. It allows me to have pretty cakes without stressing over my lack of frosting skills. You'll only need a simple, sweet glaze to top this cake. If you are a fan of orange, you can add swap out a teaspoonful or so of orange juice for some of the milk. It will add a little extra of that bright flavor to the cake.
This is a great cake for a holiday dessert. The flavor is just lovely and will be a great end to your holiday meal. It's also a nice cake to keep around for snacking on with your tea or coffee.
Cranberry Bundt Cake
Yield: 12 to 16 servings
Prep Time:25 minutes
Cook Time:50 minutes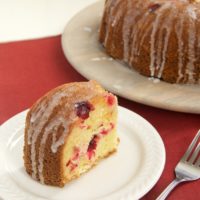 Ingredients:
For the cake:
3 cups all-purpose flour
1 & 1/2 teaspoons baking powder
1 teaspoon baking soda
1/2 teaspoon salt
zest of 1 medium orange (about 4 teaspoons)
1 cup unsalted butter, softened
2 cups granulated sugar
3 large eggs
juice of 1/2 medium orange (about 2 tablespoons)
1 cup sour cream
1 cup cranberries
For the glaze:
3/4 cup confectioners' sugar
2 to 3 teaspoons milk
Directions:
To make the cake:
Preheat oven to 350°. Generously grease and flour a 12-cup Bundt pan.
Whisk together flour, baking powder, baking soda, salt, and zest. Set aside.
Using an electric mixer on medium speed, beat butter and sugar until light and fluffy. Add eggs, one at a time, mixing well after each addition. Mix in orange juice.
Add flour in 3 portions, alternating with 2 portions of sour cream, mixing just until combined. Gently stir in cranberries.
Transfer batter to prepared pan and spread evenly.
Bake 45 to 50 minutes, or until edges are browned and a pick inserted into the center comes out clean.
Cool cake in pan on a wire rack for 20 minutes. Then, carefully invert cake onto a wire rack to cool completely.
To make the glaze:
Combine confectioners' sugar and about 3 teaspoons of milk. Stir to combine. Add more milk, a little at a time, until glaze is desired pouring consistency.
Spoon glaze over cake, allowing some of glaze to drip down the sides.
This recipe was originally developed in my continuing collaboration with Go Bold with Butter.