Chocolate-Glazed Hazelnut Mousse Cake features layer upon layer of chocolate and hazelnut deliciousness!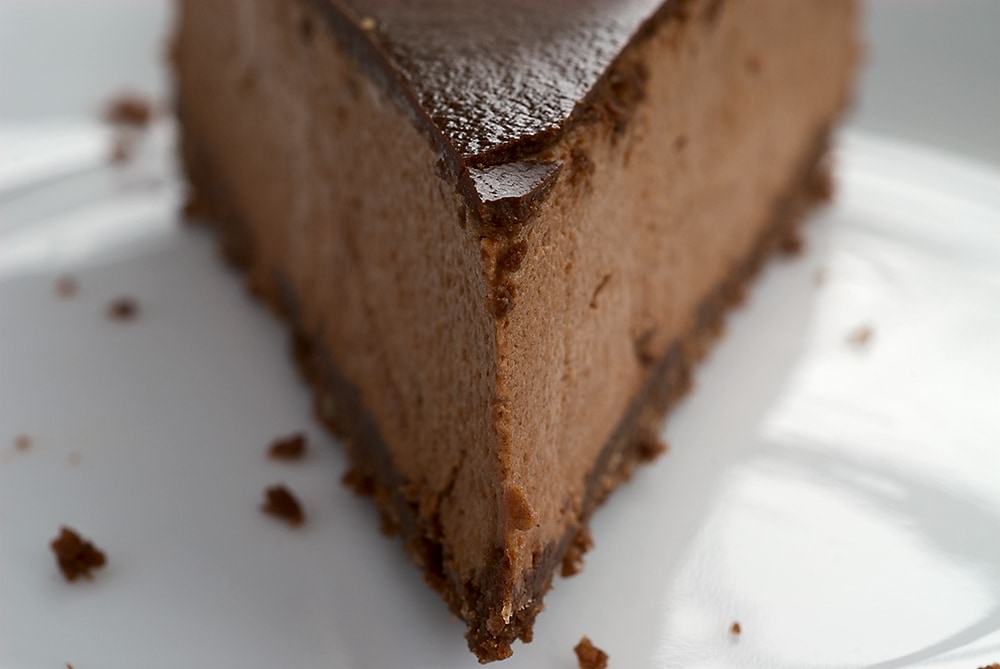 I usually let Quinn pick out his birthday cake, and this Chocolate-Glazed Hazelnut Mousse Cake, I must say, is one of his all-time best choices. It's a glorious celebration of a fantastic flavor combination – chocolate and hazelnuts.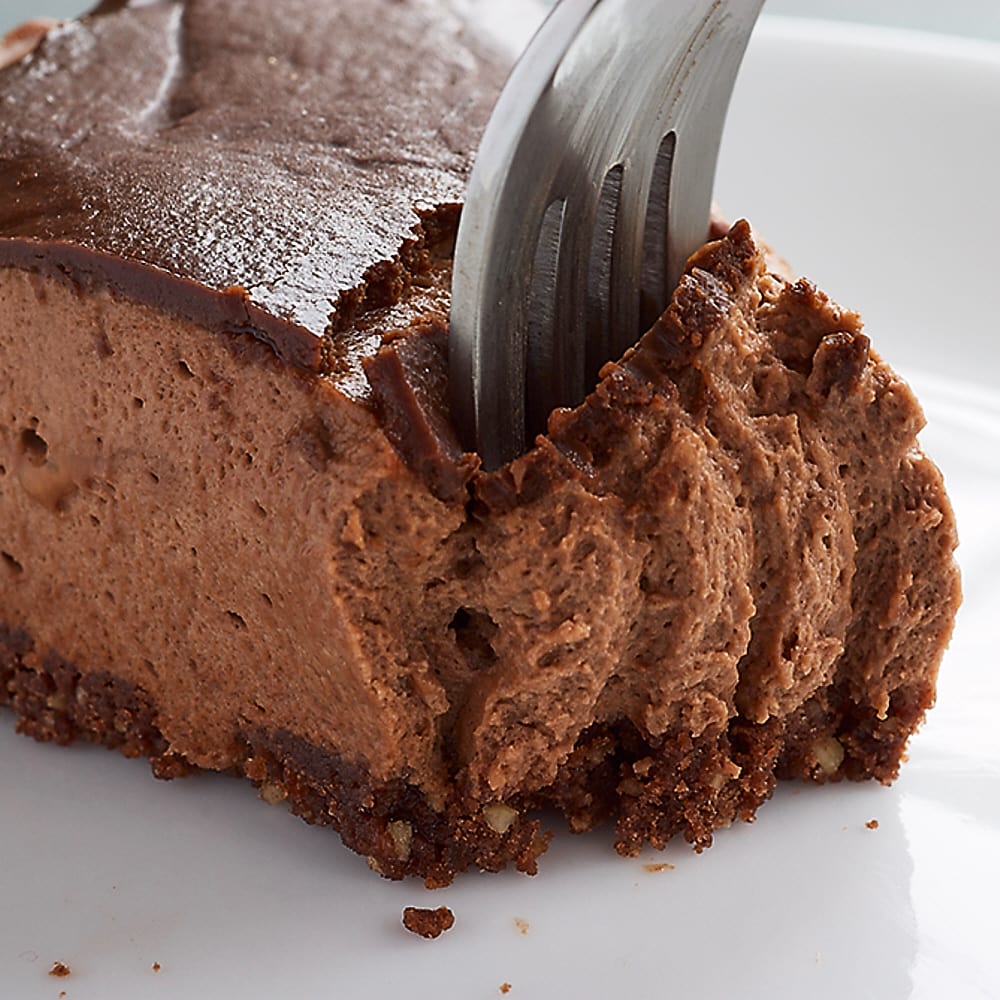 This is perhaps not a cake in the truest sense of the word. It's made up of some really delicious layers which all come together to make something spectacular. It starts with a chocolate shortbread crust, a simple chocolate mousse, and finally some chocolate ganache. Geez, this is good.


The only baking involved in making this cake is with the crust. It is a simple yet delicious chocolate hazelnut shortbread. I think we could have just served the crust and been happy. But keep going, because it gets even better.
There is some work involved in making three different components for the cake, but nothing about it is difficult. You can make everything but the ganache the night before, and keep the cake in the refrigerator. The ganache is quick and easy to make to finish the cake.
There really aren't adequate words for how much we like this cake. I've already said how delicious the crust is. The chocolate mousse component is rich and creamy. The Nutella adds just enough of a twist to the chocolate to give it a little extra interest. And the ganache is just rich enough to perfectly complement the other chocolates.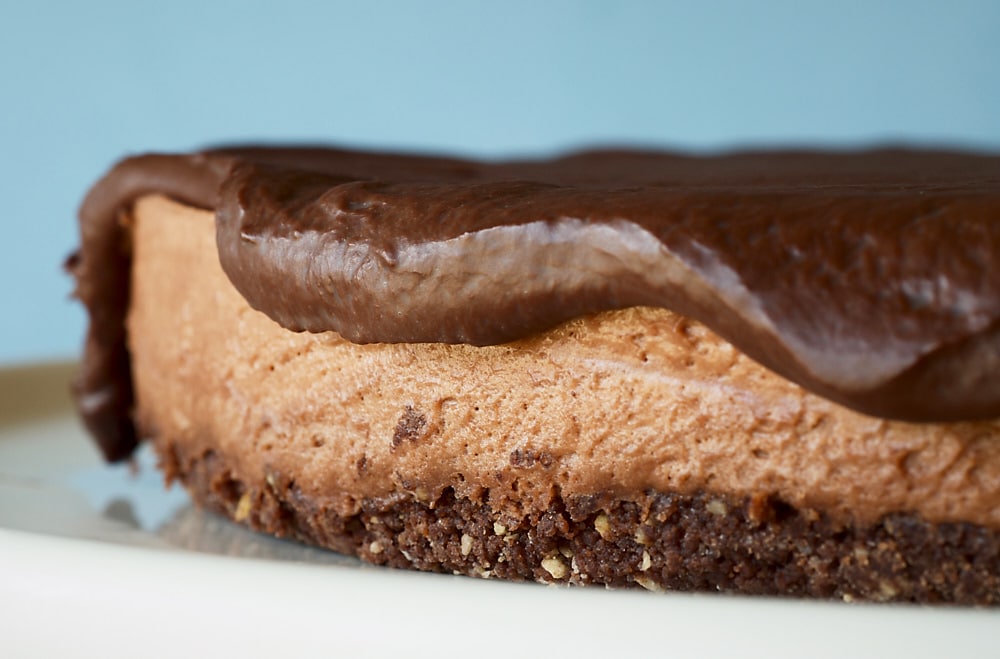 When I first made this cake, there was hardly any left over. In fact, we had to put a few pieces away quickly – for photography purposes only, of course. After the photo shoot, well, we couldn't let it go to waste, now could we?
Chocolate-Glazed Hazelnut Mousse Cake is 100% worthy of a special occasion involving serious chocolate lovers. It's just so good and rich and creamy and fantastic and a few dozen more adjectives that I'll let you insert after you've made it for yourself.
Find more chocolate recipes in the Recipe Index.
More Chocolate Cake Recipes