Cookie Butter Pound Cake Bread Pudding is a fantastic way to turn leftover pound cake into a warm, cozy dessert!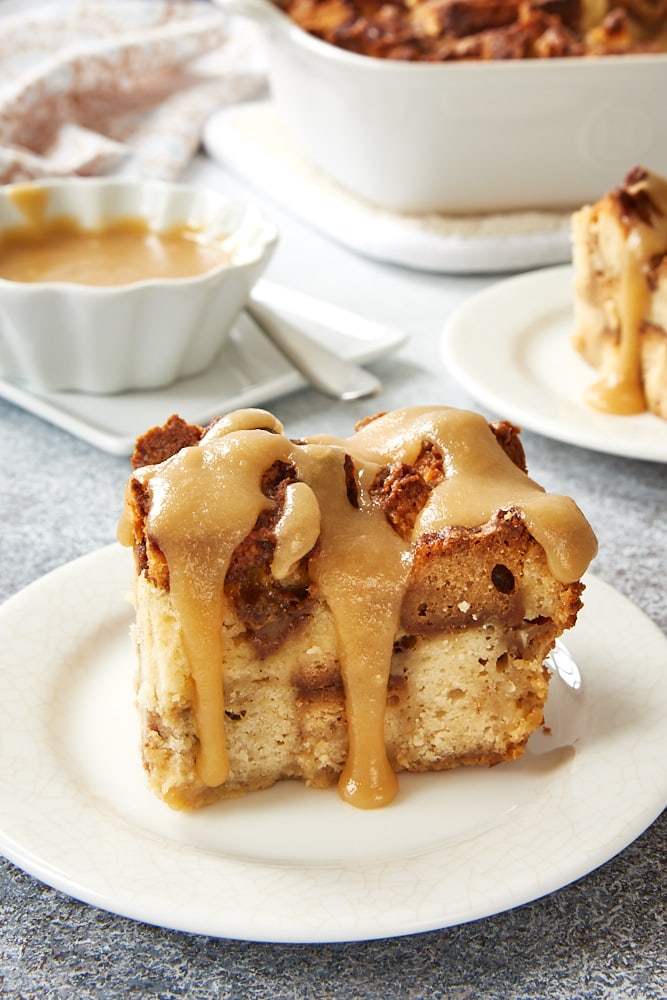 Sure, bread puddings are traditionally made with (you guessed it!) bread, but this version asks why we can't make bread pudding out of pound cake. And the answer is this glorious Cookie Butter Pound Cake Bread Pudding.
It all starts with a loaf-size pound cake, either homemade or store-bought. This a great way to bring new life to leftover pound cake, but it's totally worth making or buying one just to make this dessert. You can use most any basic pound cake, so just go with your favorite. I like to use a half recipe of my go-to Cream Cheese Pound Cake, but any kind is fine.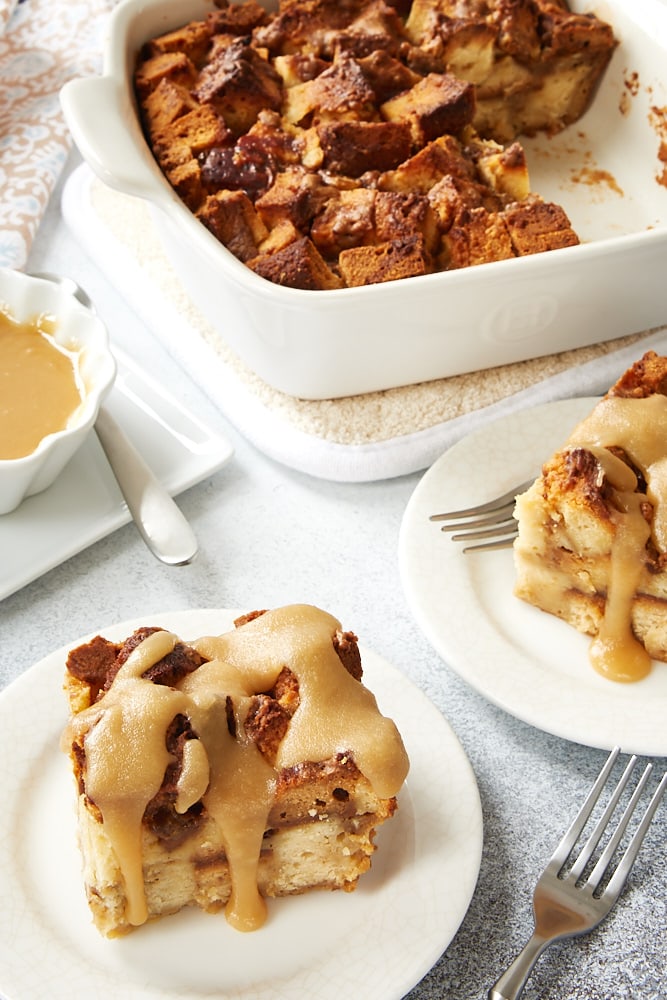 Just as if you were making a more traditional bread pudding, the pound cake needs to be a bit stale to work best. If you're baking a fresh pound cake for this dessert, you can either bake it a few days before you want to make bread pudding or spread the cubes on a sheet pan and toast them in the oven for a few minutes to dry them out a bit.
From there, you'll find that this is a fairly traditional bread pudding with a simple mixture of basic ingredients poured over the cubes of pound cake. The one difference is the addition of cookie butter. And I have to say that I just love the flavor it adds. It provides just a subtle hint of spices to make this dessert really special.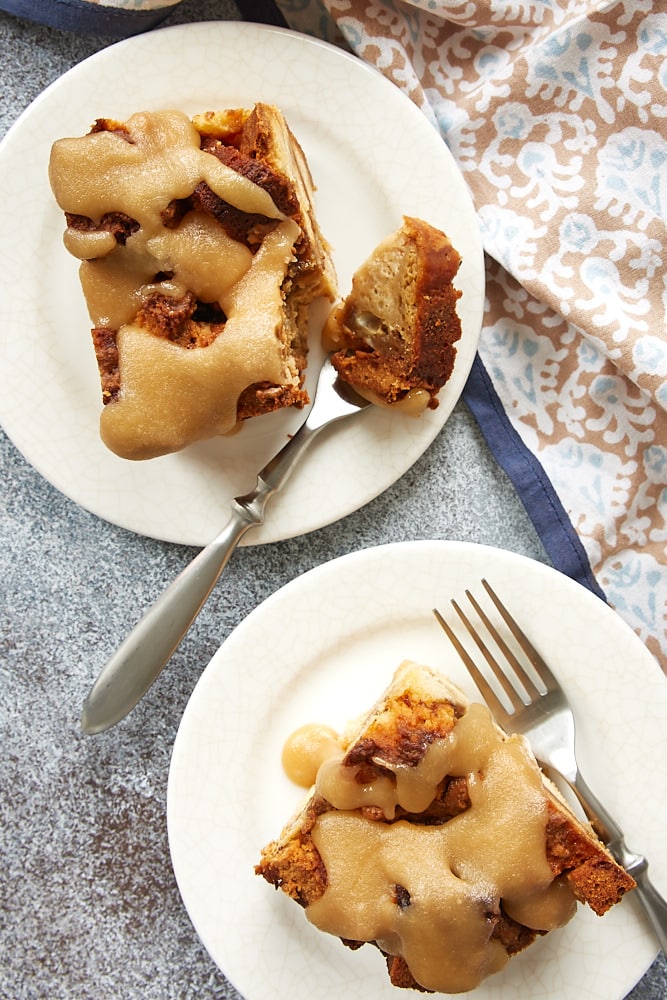 You can serve this Cookie Butter Pound Cake Bread Pudding as is and be plenty happy. For a little something extra, I like to add a simple vanilla sauce, which is one that I've made many times. Luckily, it's also easy to make with just a few ingredients and a bit of stovetop time. It's best when it's fresh, but you can reheat it if necessary. It tends to thicken quite a bit when it has cooled, so try adding a splash of milk and heating a bit more if it's still too thick after reheating.
One of the beauties of this dessert is how easy it is to make. Just whisk together a few ingredients, pour over the cubed cake, chill it for a bit, and then bake it. That's it! And you'll end up with this wonderful Cookie Butter Pound Cake Bread Pudding that's sure to become a favorite!
Find more bread pudding recipes in the Recipe Index.
More Cookie Butter Desserts