For a show-stopping, special occasion dessert, it doesn't get much better than Spiced Cheesecake with Oatmeal Cookie Crust!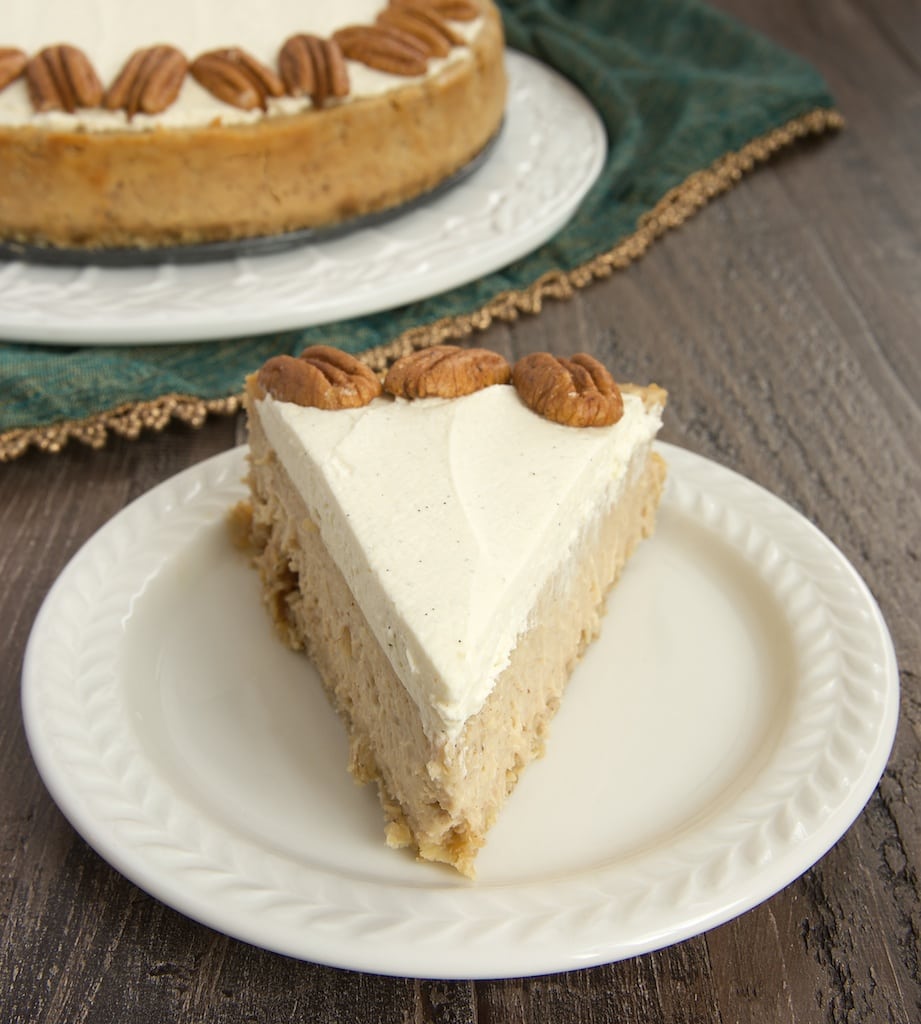 Somewhere along the way in the last several years, I've developed quite a taste for what I think of as fall and winter spices. I'm talking about cinnamon, nutmeg, allspice, cloves, etc. I just love combining them for big flavor in my baking!
When I first thought of adding all that spice action to a cheesecake, I have to tell you that I couldn't get in the kitchen fast enough! I love baking cheesecakes, and the thought of a Spiced Cheesecake was too tempting to pass up.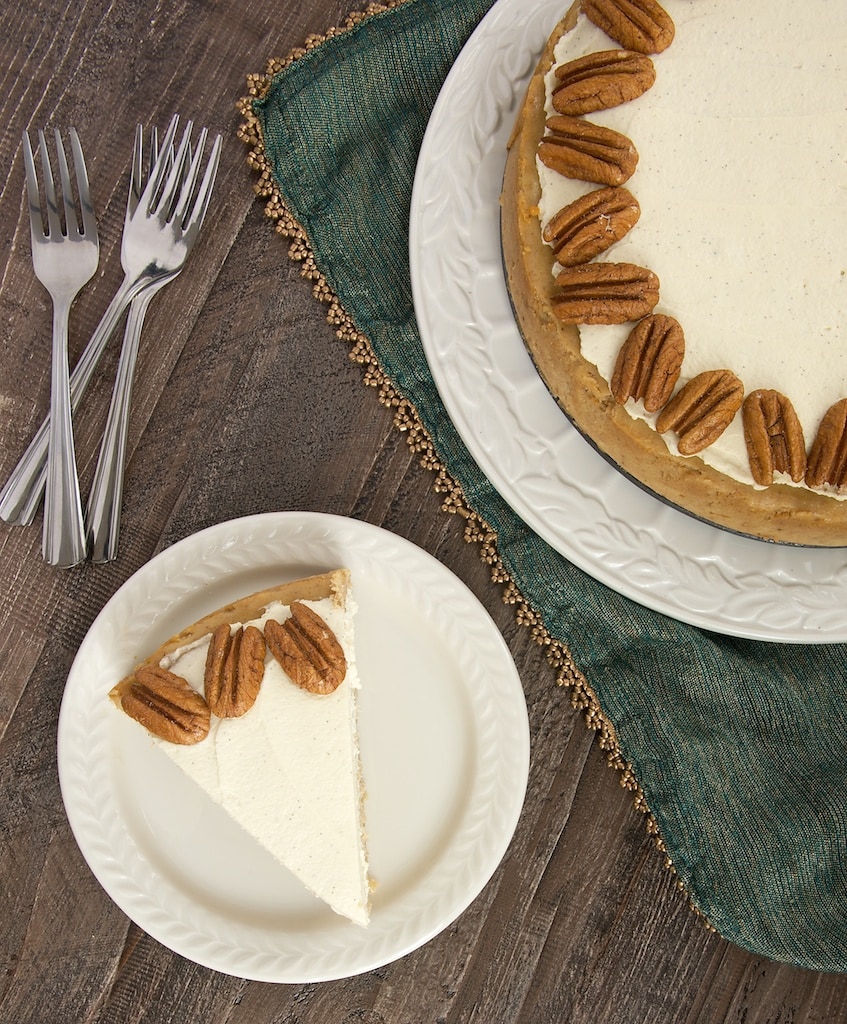 I decided to start with a crust that's much like an oatmeal cookie. It seemed like the perfect companion to all those spices. A cookie crust would work well, too. Graham crackers, vanilla wafers, or speculoos would all be great choices.
The cheesecake itself is pretty straightforward. It's your basic traditional cheesecake but amped up with a little brown sugar and a blend of spices. Then it's topped off with a sweetened vanilla bean whipped cream and a few toasted pecans.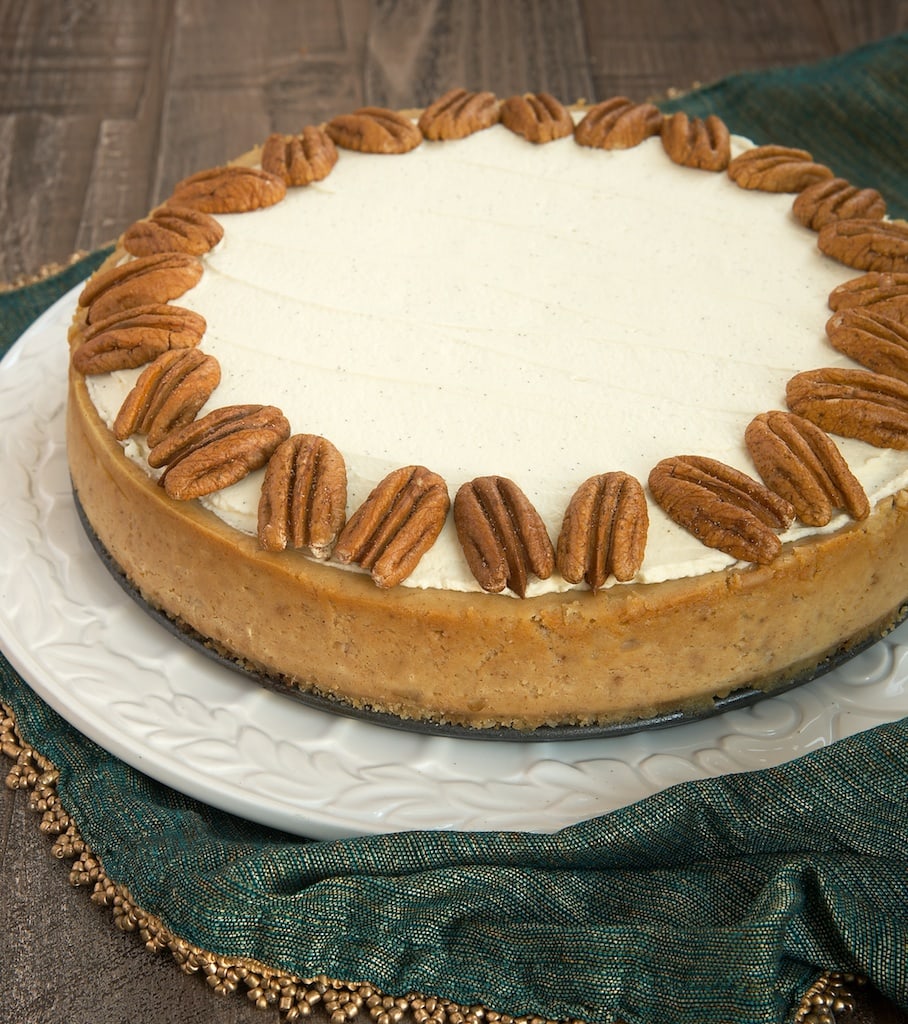 As always, I used PHILADELPHIA Cream Cheese for making this beauty. It has been my cream cheese of choice for many years. I love knowing that it's fresh and that the traditional cream cheese has no preservatives.
Let me tell you, my friends, that this cheesecake is amazing. It's absolutely beautiful and wonderfully delicious. If you're looking for a special holiday dessert, this may very well be your answer.
Find more cheesecake recipes in the Recipe Index.
More Special Occasion Cheesecake Recipes
I have been chosen by Kraft Foods to be a spokesperson for Philadelphia Cream Cheese. I have been provided with compensation for my time. All opinions are my own. For more cheesecake inspiration, be sure to visit www.creamcheese.com.