On Christmas Eve, I was gathering everything we needed to make our big dinner when suddenly I realized that I hadn't planned a dessert. Really?!?
I've been in heavy baking mode this month, but I had neglected to think of something special for Christmas. Sure, I had some leftover Deep-Dish Pecan Pie, but such an occasion warrants its own dessert. So, we made a trip to our neighborhood market to peruse the possibilities. Some ingredients procured and my fingers crossed, I whipped up this cake.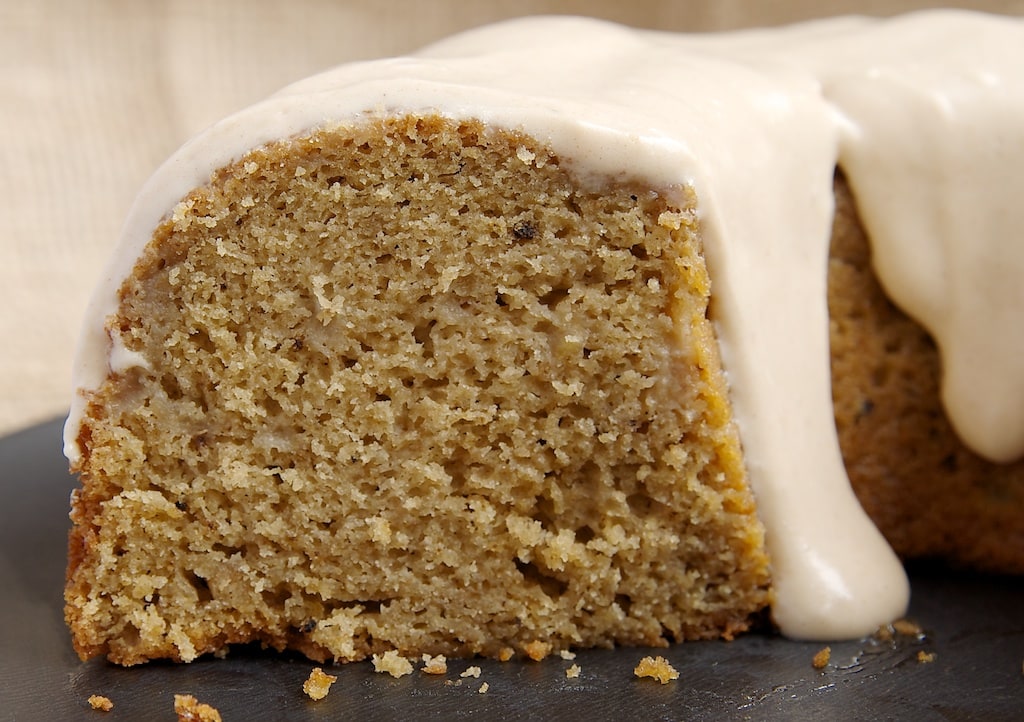 This cake. This cake! This cake is what I want a winter cake to be like. Lots of those spices you only break out when it's cold. Plenty of pears, which are my favorite cold weather fruit. And, of course, a little (or a lot) sweet glaze on top. And, the texture of it is so lovely and soft and moist.
I debated what kind of glaze to put on this cake. Ultimately, I decided that I'd go big with a cinnamon cream cheese glaze. I used a lot, but half the recipe will suffice, too. If you want something a little less wow-that's-sweet, try a simpler glaze like this one or just a dusting of confectioners' sugar.
I came very close to adding some nuts to this cake, but Quinn's opinion was that it wouldn't need them. And, now I agree. Although, if you wanted to toss some chopped pecans in a little melted butter with a pinch or two of cinnamon, those would be a great garnish.
Despite its last-minute origins, I can safely say that this is one of my favorite cakes I've made. I think I'll be revisiting this one again before too long.