December 26, 2012
Spiced Pear Cake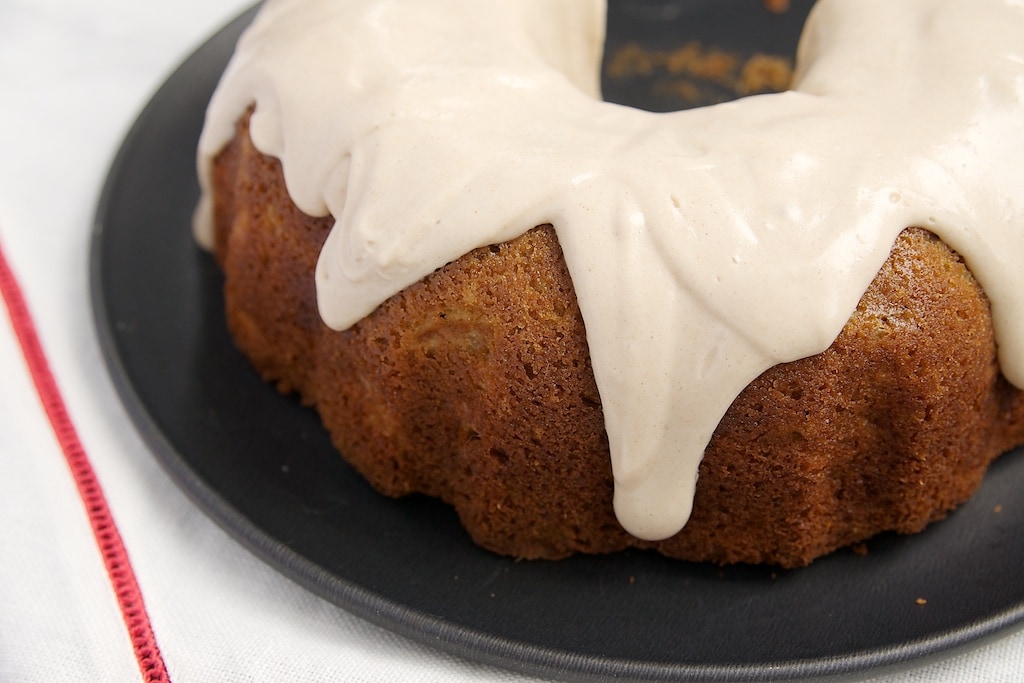 On Christmas Eve, I was gathering everything we needed to make our big dinner when suddenly I realized that I hadn't planned a dessert. Really?!?
I've been in heavy baking mode this month, but I had neglected to think of something special for Christmas. Sure, I had some leftover Deep-Dish Pecan Pie, but such an occasion warrants its own dessert. So, we made a trip to our neighborhood market to peruse the possibilities. Some ingredients procured and my fingers crossed, I whipped up this cake.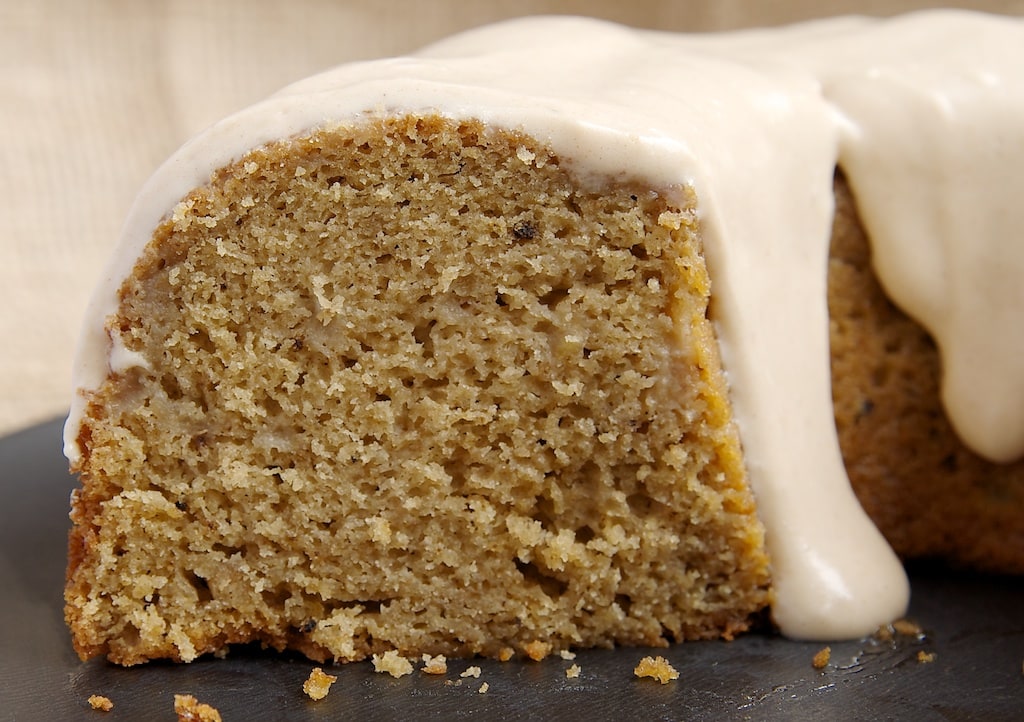 This cake. This cake! This cake is what I want a winter cake to be like. Lots of those spices you only break out when it's cold. Plenty of pears, which are my favorite cold weather fruit. And, of course, a little (or a lot) sweet glaze on top. And, the texture of it is so lovely and soft and moist.
I debated what kind of glaze to put on this cake. Ultimately, I decided that I'd go big with a cinnamon cream cheese glaze. I used a lot, but half the recipe will suffice, too. If you want something a little less wow-that's-sweet, try a simpler glaze like this one or just a dusting of confectioners' sugar.
I came very close to adding some nuts to this cake, but Quinn's opinion was that it wouldn't need them. And, now I agree. Although, if you wanted to toss some chopped pecans in a little melted butter with a pinch or two of cinnamon, those would be a great garnish.
Despite its last-minute origins, I can safely say that this is one of my favorite cakes I've made. I think I'll be revisiting this one again before too long.
Spiced Pear Cake
Yield: 12-16 servings
Prep Time:30 minutes
Cook Time:55 minutes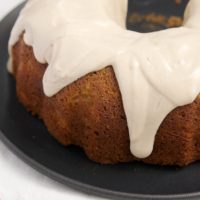 Ingredients:
For the cake:
3 cups all-purpose flour
2 teaspoons baking powder
1 teaspoon baking soda
1 & 1/2 teaspoons ground cinnamon
1/2 teaspoon salt
1/2 teaspoon ground cloves
1/4 teaspoon ground allspice
1/4 teaspoon freshly ground nutmeg
1 cup unsalted butter, softened
1 cup granulated sugar
1 cup packed light brown sugar
4 large eggs
1 tablespoon vanilla extract
1 cup sour cream
2 large pears, cut into small pieces (about 2 cups)
For the glaze:
4 ounces cream cheese, softened
1 & 1/2 cups confectioners' sugar
1/2 teaspoon vanilla extract
1/2 teaspoon ground cinnamon
2-3 tablespoons milk
Directions:
To make the cake:
Preheat oven to 350°. Generously grease a 10-cup Bundt pan.
Whisk together flour, baking powder, baking soda, cinnamon, salt, cloves, allspice, and nutmeg. Set aside.
Using an electric mixer on medium speed, beat butter, sugar, and brown sugar until light and fluffy. Add eggs, one at a time, mixing well after each addition. Mix in vanilla. Stir in sour cream.
Reduce mixer speed to low and gradually add flour mixture. Mix just until combined. Stir in pears.
Transfer batter to prepared pan. Bake 50-55 minutes, or until a pick inserted into the center of the cake comes out clean.
Cool in pan on wire rack for 10 minutes. Then, remove cake from pan to wire rack to cool completely.
To make the glaze:
Using an electric mixer on medium speed, beat cream cheese, confectioners' sugar, vanilla, and cinnamon until smooth. Add milk, 1 tablespoon at a time, mixing until glaze is pourable.
Pour glaze over cooled cake. Allow glaze to set for 10-15 minutes before serving.