Mini Cream Cheese Pound Cakes are as simple or as fancy as you want. Dress them up with different toppings for endless possibilities!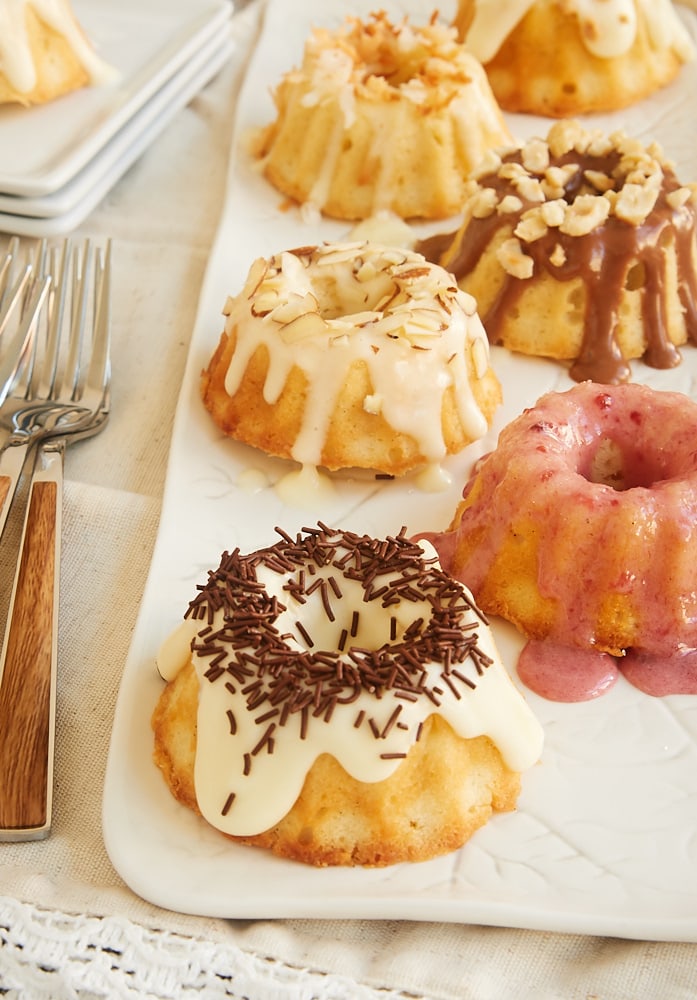 A little bit of time spent browsing the pages of BoB will quickly reveal my affinity for mini versions of desserts. Their adorableness is only part of their appeal. I also love them to make serving simpler and to give as gifts.
These Mini Cream Cheese Pound Cakes are a perfect choice when you've got a hankering to bake some mini treats. The cakes themselves are simple and sweet and really just wonderfully delicious. Topping them with glaze is where the real fun starts. You can go with a simple glaze or up the ante with a whole slew of glaze options!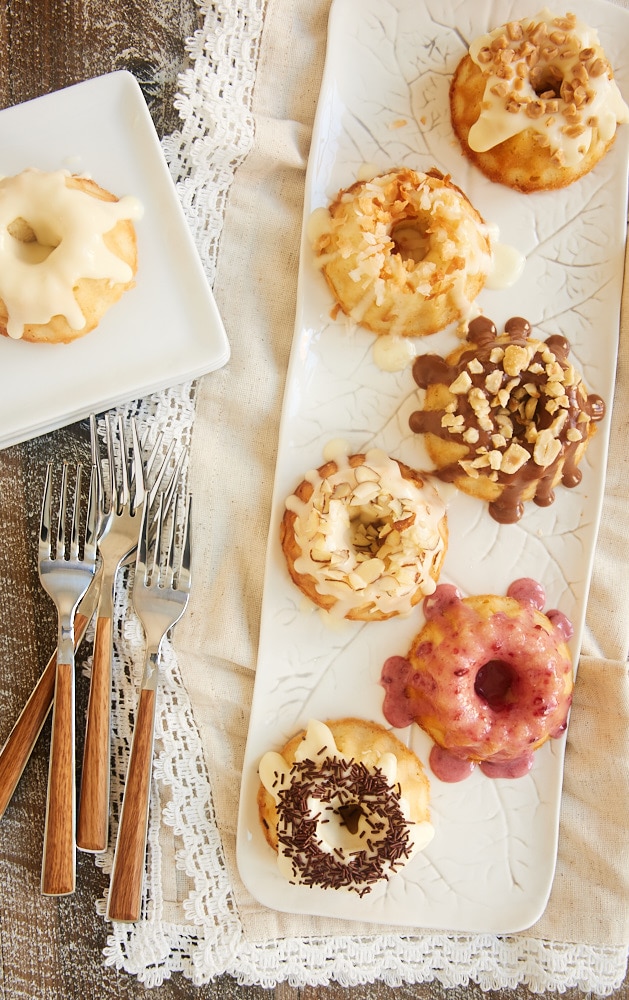 The simple glaze recipe I've included below is a great pairing with these little cakes. Serve them just with the glaze or add a topping or a variety of toppings if you like. Nuts, coconut, toffee bits, sprinkles… Just about anything! You can even keep things simpler by skipping the glaze and just adding a sprinkling of confectioners sugar to each cake.
Of course, there are other glaze options, too. I've shown several here for some inspiration. There's an almond glaze, a fruity one made with preserves, and even a chocolate-hazelnut one. See the recipe notes for how to make those plus some other ideas.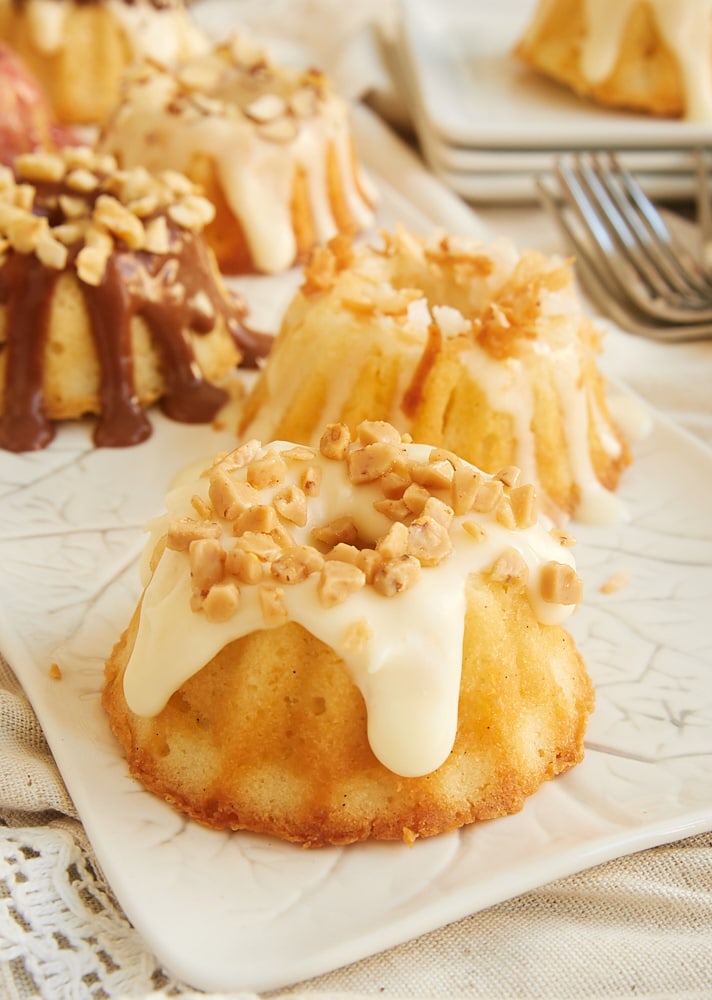 These cakes with all their different toppings and glazes are certainly eye-catching. If you're going for variety, I would suggest picking a few variations. Don't go overboard, or you'll spend way too much time making all the different glazes.
These Mini Cream Cheese Bundt Cakes are the kind of recipe I turn to time and again when I need simple desserts for a crowd or when I'm putting together homemade gifts. With all the different topping options, you can alter these for most any occasion and taste!
Find more cake recipes in the Recipe Index.
More Mini Bundt Cake Recipes