I subscribe to the notion that if you have to melt butter for a baking recipe, why not try browning it? When I happened upon the melted-butter-containing recipe that inspired this cake, I immediately started imagining a brown butter version. It didn't take long to talk myself into making it as soon as possible.
And now, I encourage you to do the same.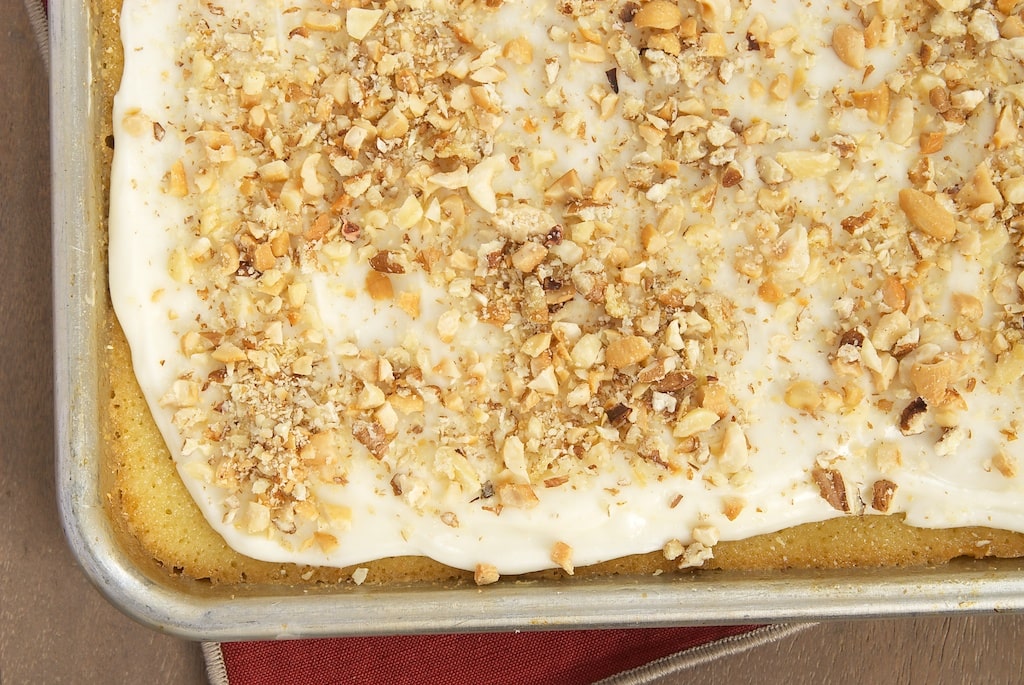 This cake has a lot of great things going for it besides that fantastic nutty brown butter flavor. One-layer, easily frosted cakes are always a winner with me. The cake is quick to mix and doesn't even require a mixer. The texture is perfect, too. It's so soft and moist and really just lovely.
The frosting is not the traditional kind you usually see with a Texas Sheet Cake. I've mostly seen a cooked frosting, but this is a buttercream. And, instead of milk, it has sour cream. And, let me tell you, it is officially on my favorite frostings list.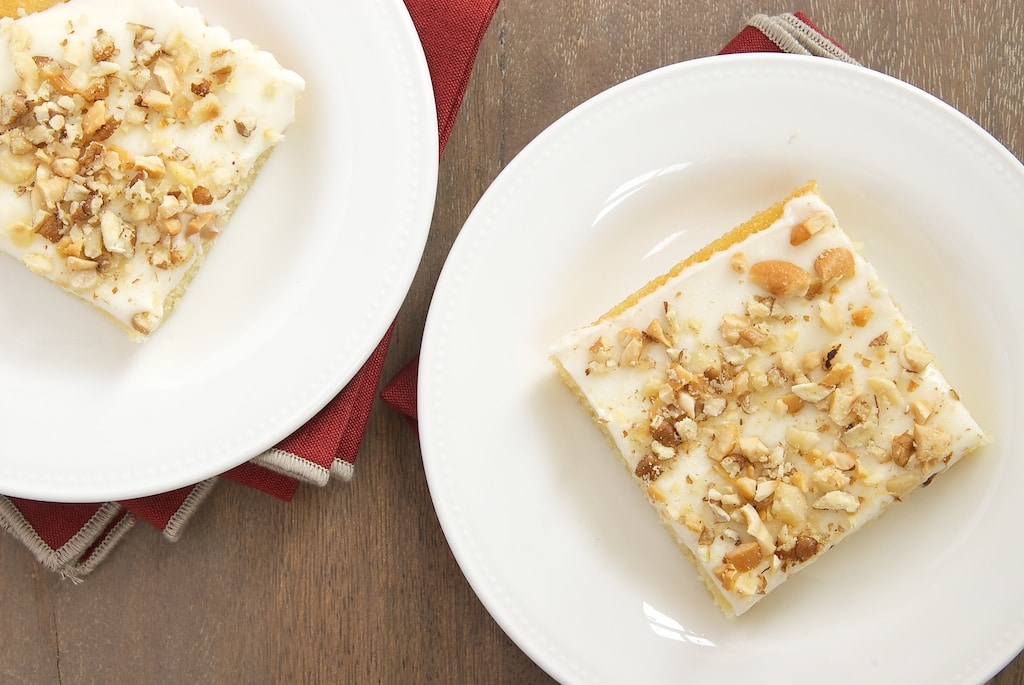 Put together the brown butter cake, the sour cream frosting, and a sprinkling of toasted nuts, and this cake moves easily onto my short list of favorite cakes.
This post contains affiliate links.