September 21, 2017
Cinnamon Hazelnut Bundt Cake with Brown Butter Glaze
Cinnamon Hazelnut Bundt Cake with Brown Butter Glaze has such amazing flavor. It's such a pretty cake and wonderfully simple to make, too!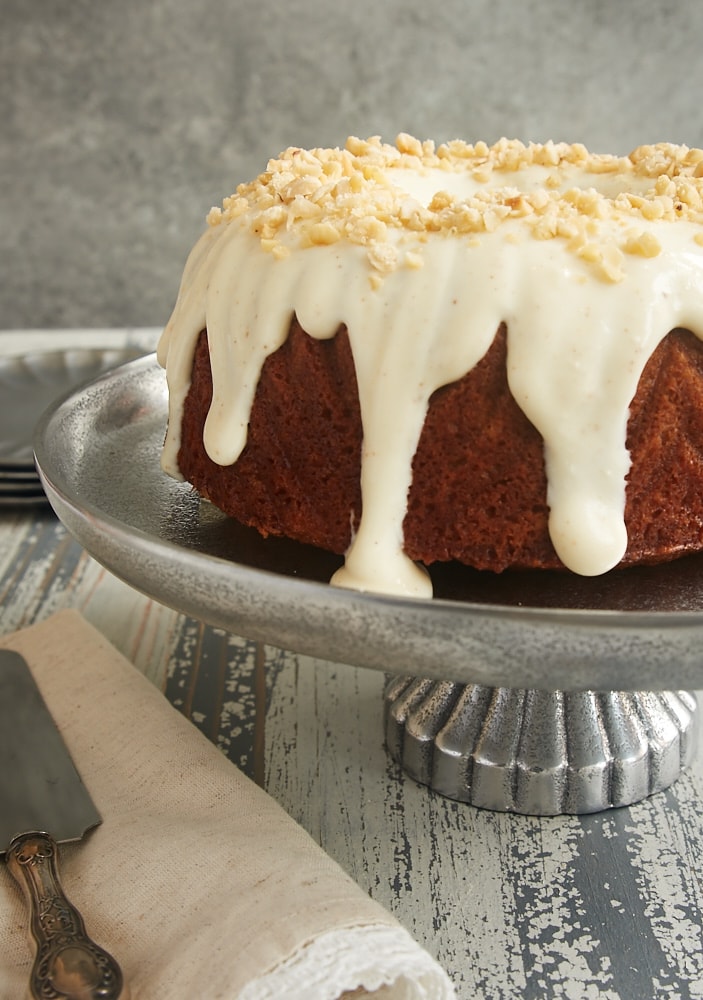 One of my favorite recipes in my cookbook is a cookie that features cinnamon and hazelnut. It's such a simple flavor combination, but it's one that works really, really well.
I thought to revisit that tasty pair in cake form with this Cinnamon Hazelnut Bundt Cake with Brown Butter Glaze. As much as I love to bake Bundt cakes, I took that route to deliciousness and ended up with this beauty. And I have to say that it is so, so good. In fact, it's now officially on my list of favorite cakes.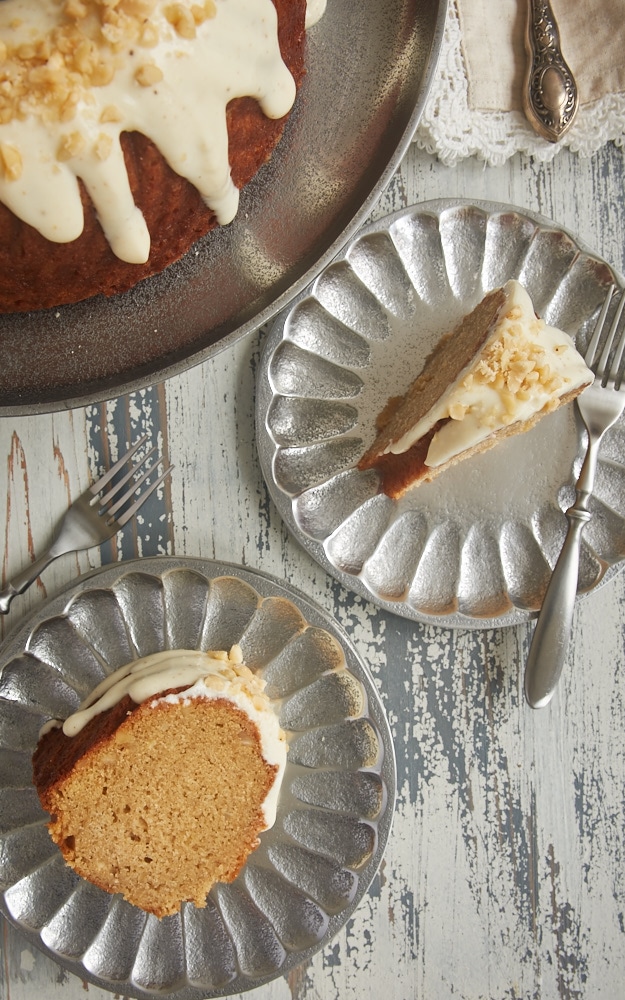 This amazing cake is a variation of my go-to yellow Bundt cake. A couple of tweaks plus some cinnamon and hazelnuts, and here we are! As is the case with that yellow version, this cake mixes quickly and easily. It's a bit denser than a standard sheet cake or layer cake, but it still manages to have a wonderfully soft texture at the same time.
Topping off this cake is one of my favorite glazes. I borrowed it from the recipe for Brown Butter Pound Cake from the archives. It combines brown butter (which I love) with cream cheese (and you know I adore that!) for a sweet, flavorful glaze that pairs so wonderfully with the flavors of this cake.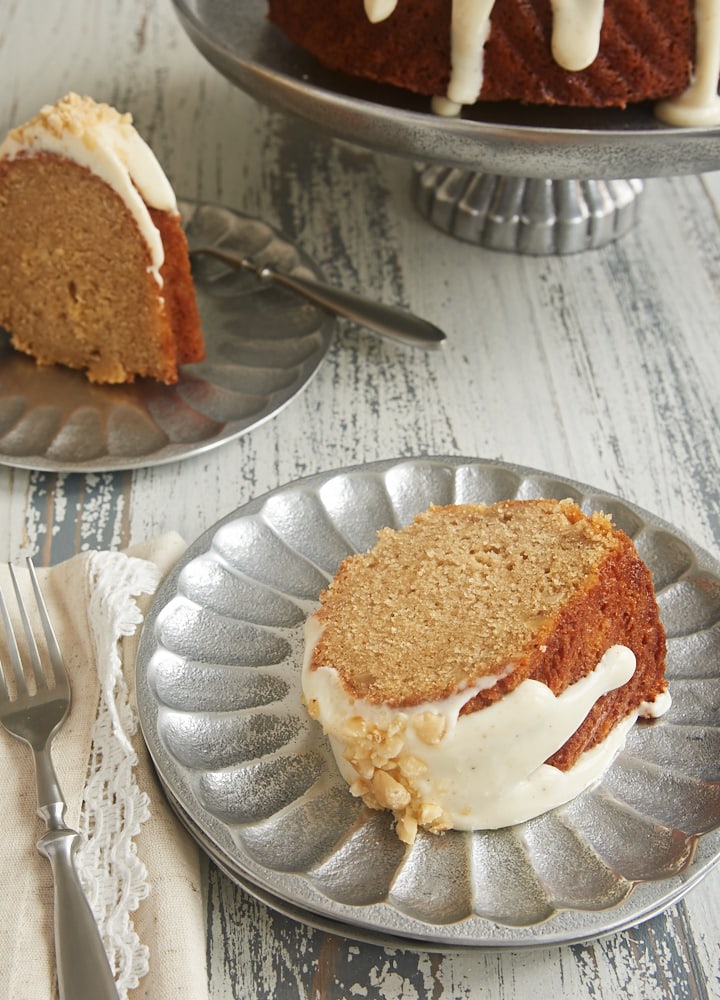 I made just a bit more glaze than that recipe yields because I'm kind of a sucker for plenty of glaze on a Bundt cake. If you'd like a little less, then feel free to use the ingredient quantities in the pound cake recipe.
To put it simply, I love everything about this cake. The sweet, nutty flavor is just fantastic. It's soft yet dense, giving it a significant feel. Plus, it's simple to make and pretty to boot!
Find more cake recipes in the Recipe Index.
More Beautiful Bundt Cakes