Here we are at the end of another year. That just kinda sneaks up on us, doesn't it? As is often the case this time of year, I've been thinking back on this year and remembering some of the high points.
2013 was my second full year of blogging full-time. I am so happy and grateful to be able to do that! All of you are the reason that I am able to make a living from what makes me happy. So, an enormous thank you to all of you for that!
This past year was a really fun year for me. Not only did I bake so many delicious treats, but I got to do some awe-inspiring things that were so special to me. I visited King Arthur Flour and Duncan Hines. I spent a couple of days in Nashville at the Southern Baking Retreat sponsored by White Lily and Martha White. And, I even toured The Culinary Institute of America where I got to cook in one of their kitchens! I'm still astounded that all of that happened.
Of course, first and foremost is the baking. That's what it's all about around here. There was certainly plenty of baking going on in my kitchen this year. In fact, I shared over 100 recipes with you. And that's a lot of butter and flour.
These 20 recipes are the most popular ones from this year. They are the ones that were viewed most often and got the most love. Now, here they are (in no particular order) all in one place! Enjoy!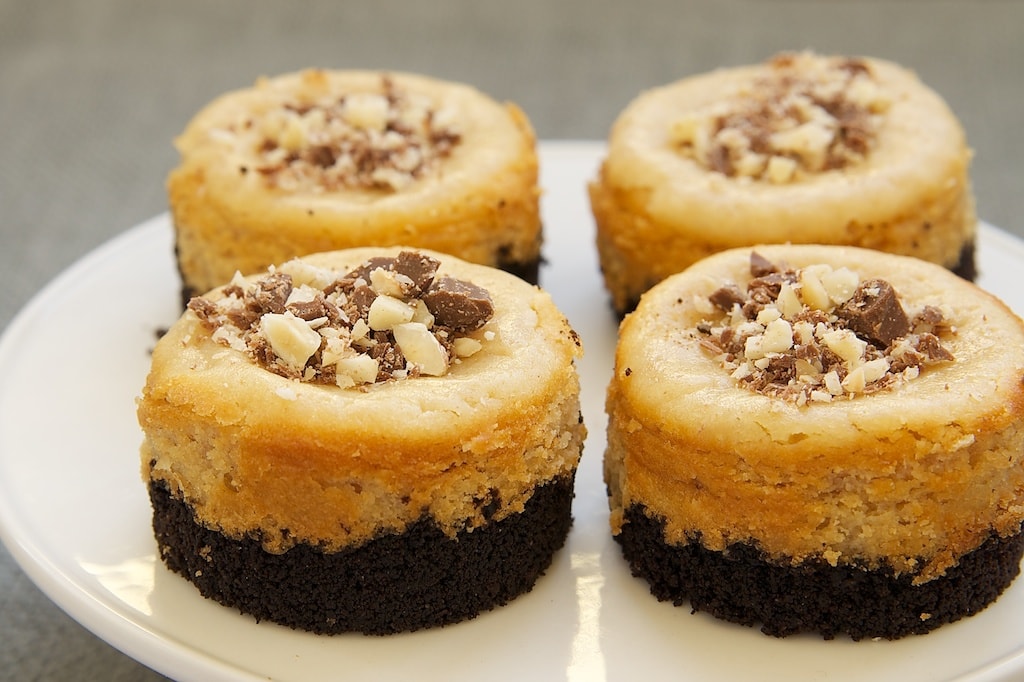 Don't you just love mini-sized desserts? I guess it's the cute factor, but I think they are often more appealing than their normal-sized versions. These Peanut Butter Mini Cheesecakes with Chocolate Cookie Crust use one of my favorite combinations- chocolate and peanut butter – in a compact dessert that's sure to please.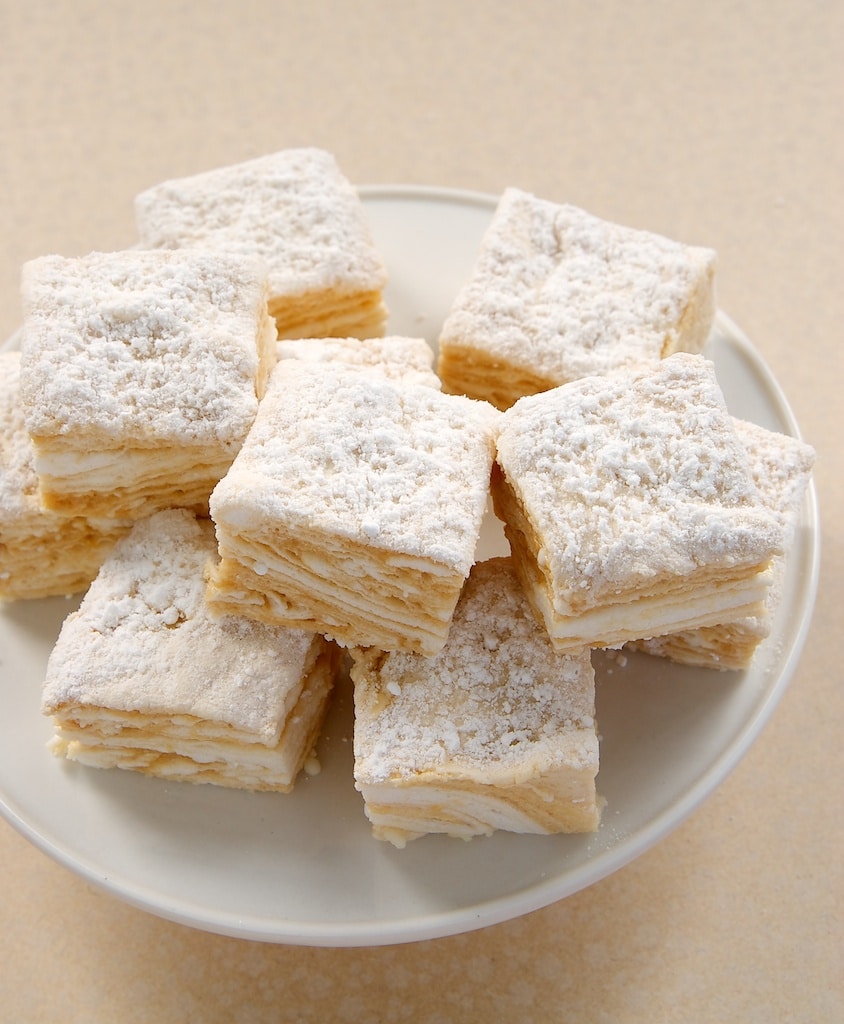 Every year I have sort of a baking bucket list. I make myself a list of things I want to learn to make or even things I want to improve my current skill level. One of 2013's bucket items was marshmallows. I'm happy to say that I was able to cross that one off in a big way with Salted Caramel Swirl Marshmallows. Who knew making marshmallows was so simple?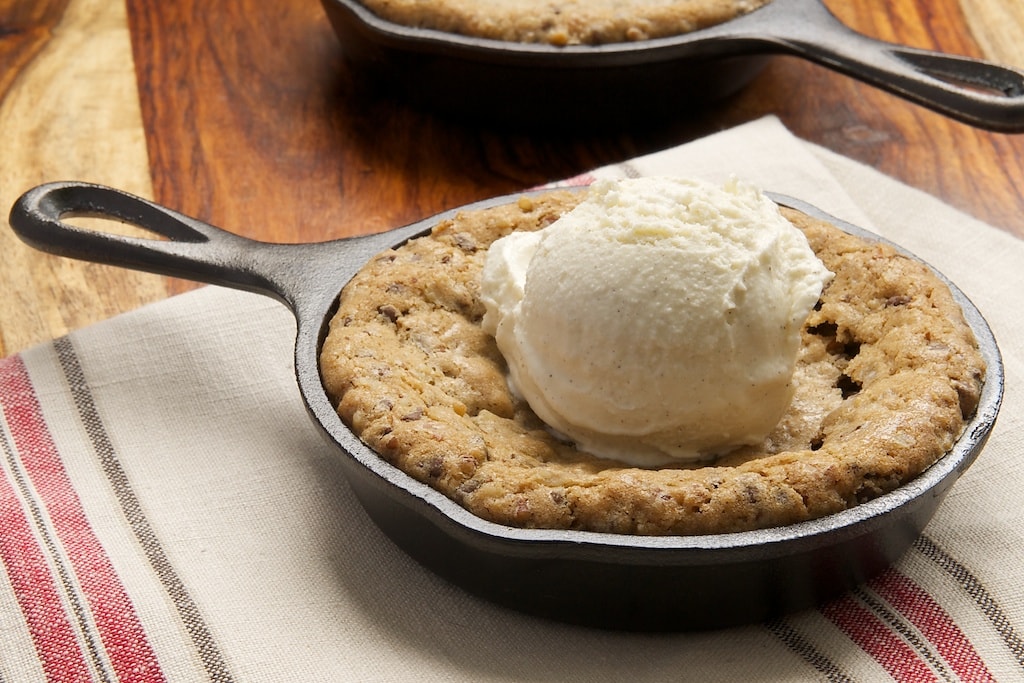 I have two very good reasons for loving these Mini Skillet Chocolate Chip Cookies, and they are the first two words of the name – mini and skillet. Mini skillets! Could those be any cuter?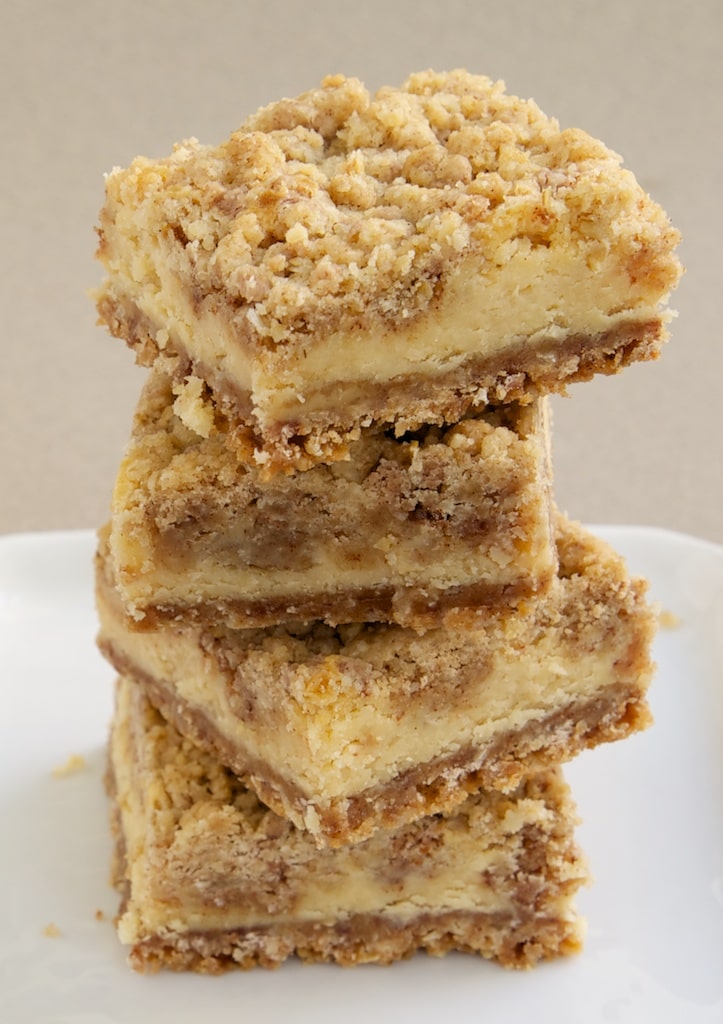 Cinnamon Oatmeal Cream Cheese Bars are a delicious marriage of oatmeal cookies and cheesecake. I am so glad these made the list, as we really enjoyed them. Plus, they're so very adaptable, which is always a big win in my book.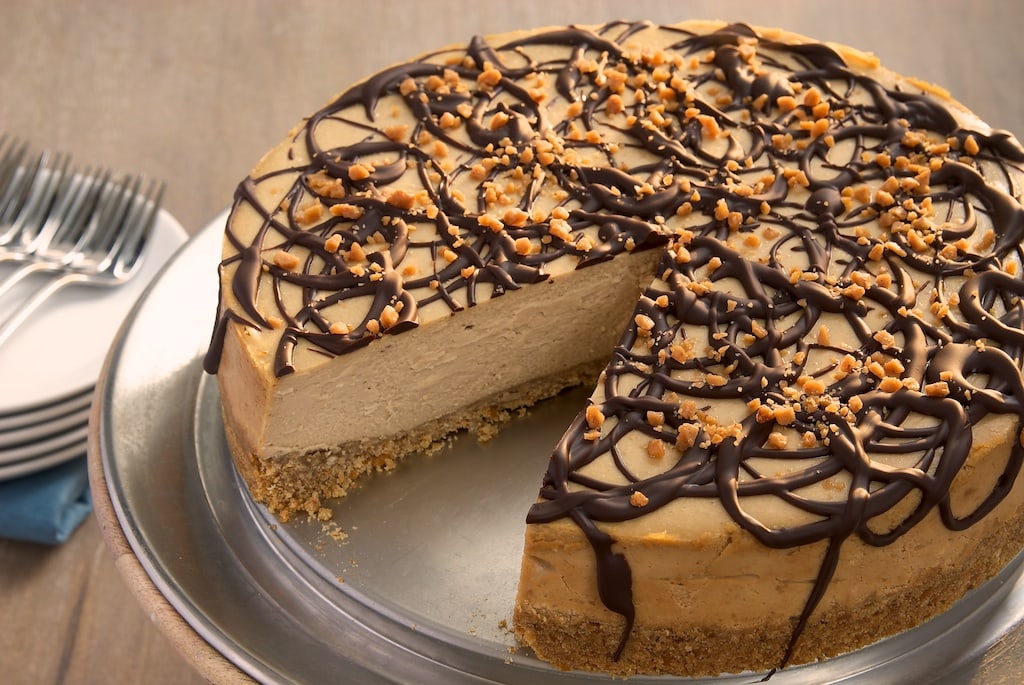 Peanut Butter Cheesecake with Pretzel Crust was one of my favorites as well as one of yours from this past year. I am always on the hunt for a good sweet and salty combo, and this one was just right for me. Pretzels, peanut butter, chocolate, and toffee… It was love at first sight.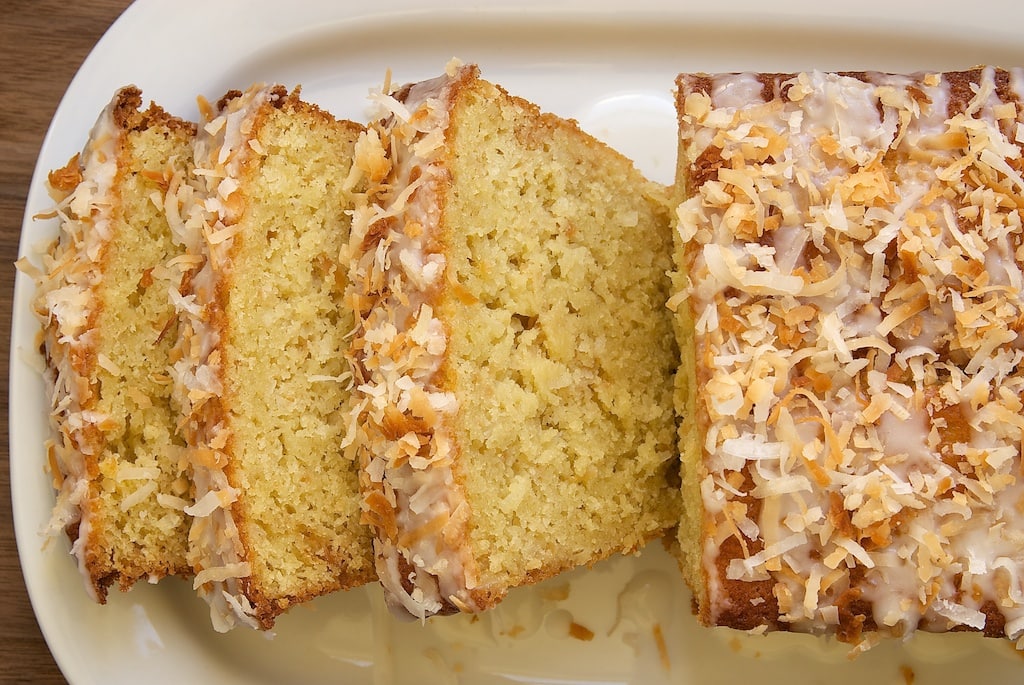 I'm so glad to see some coconut on this list! After years of living with a coconut-hater, I am happy to have some kindred coconut spirits among all of you. Toasted coconut may be even better than coconut, and it is a perfect topping for this Coconut Buttermilk Pound Cake.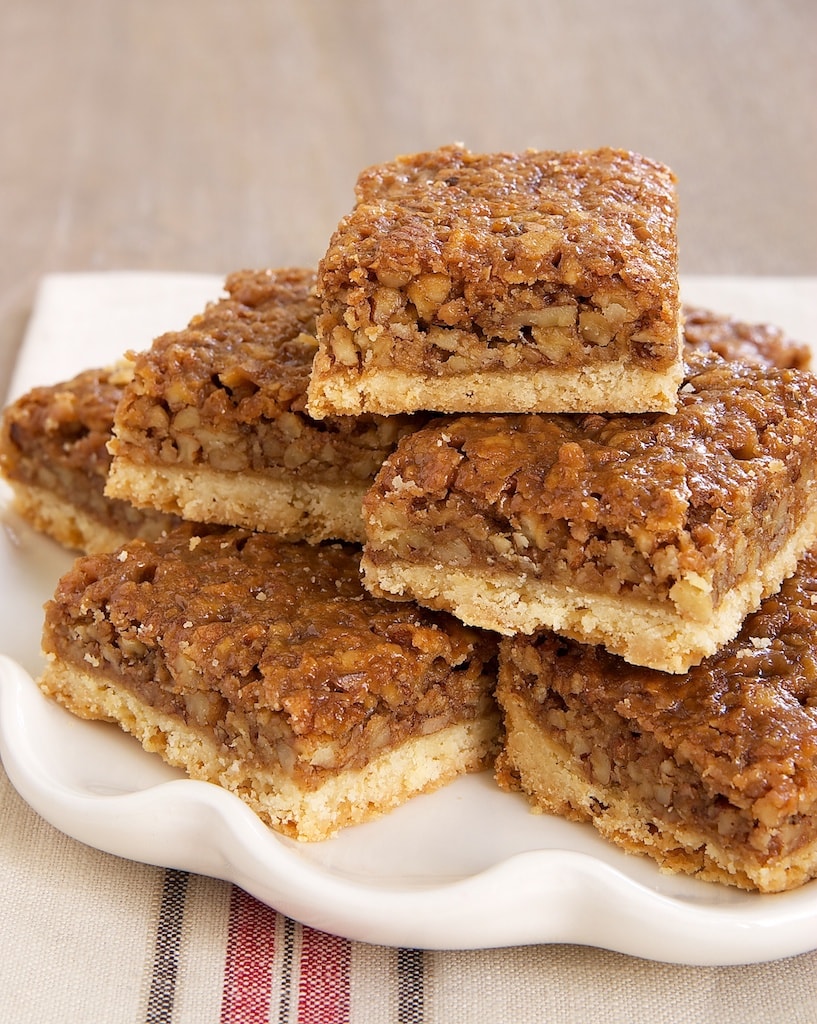 My love of pecans is certainly no secret. I bake with them every chance I get. One of their starring roles this year was in Caramel Pecan Bars. This delicious desserts takes pecan pie, adds a subtle caramel-ness, and turns them into a big pan of bars.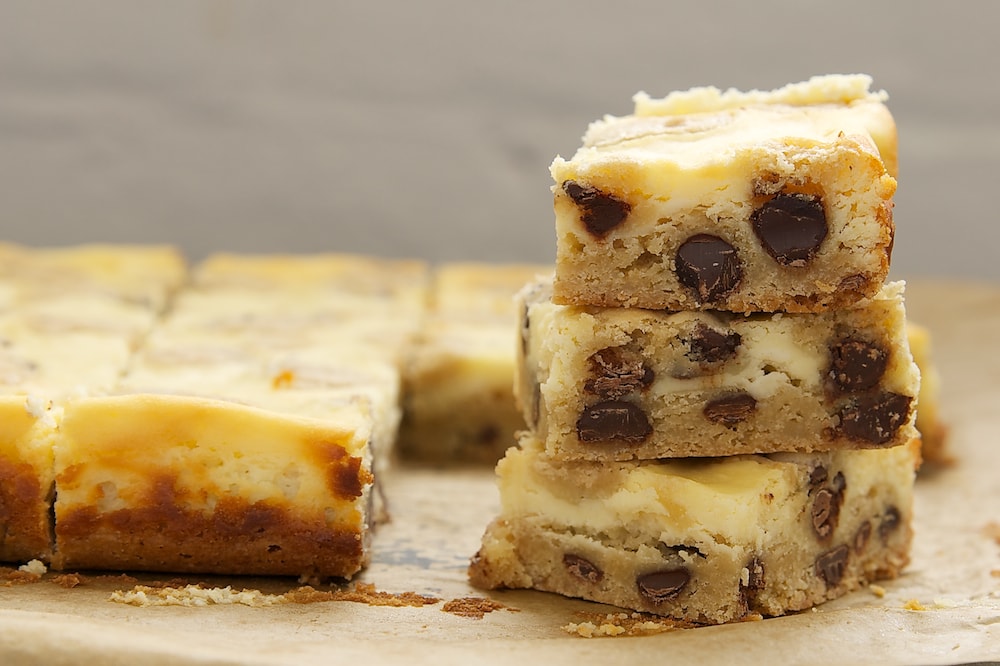 Chocolate Chip Cookie Cheesecake Bars solve the problem of deciding between chocolate chip cookies and cheesecake. You can have both! These bars start with a chocolate chip cookie crust followed by a layer of cheesecake topped off with even more cookie dough.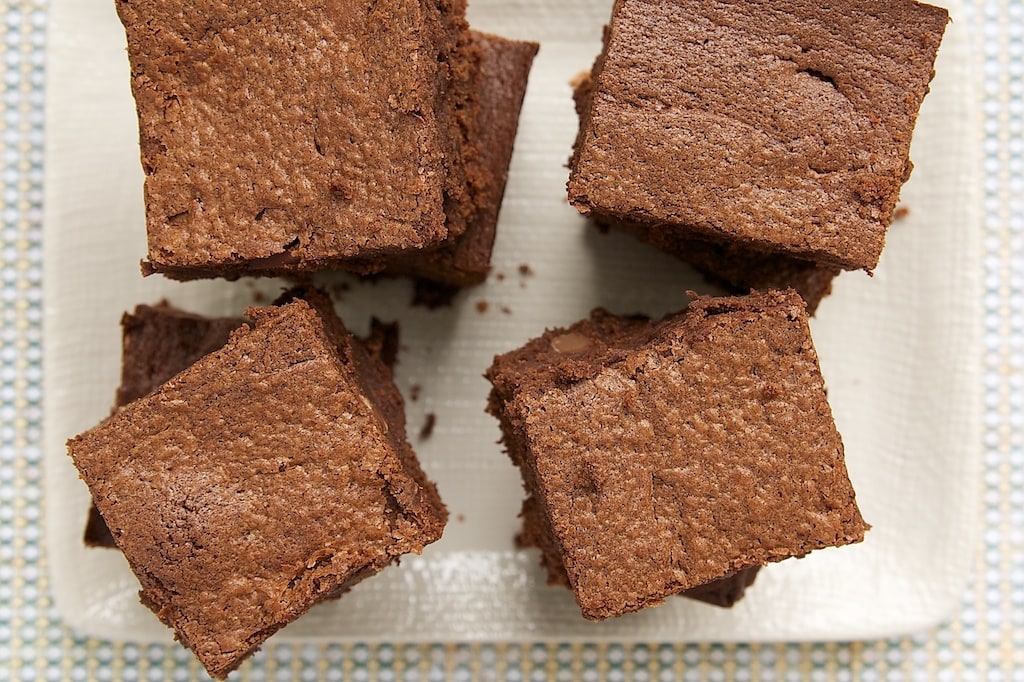 Sour cream makes chocolate cakes extra good, so I added some to some super fudgy brownies to bring you Sour Cream Brownies. These are perfect for those of you who love chocolate in a big way. There's nothing shy about them.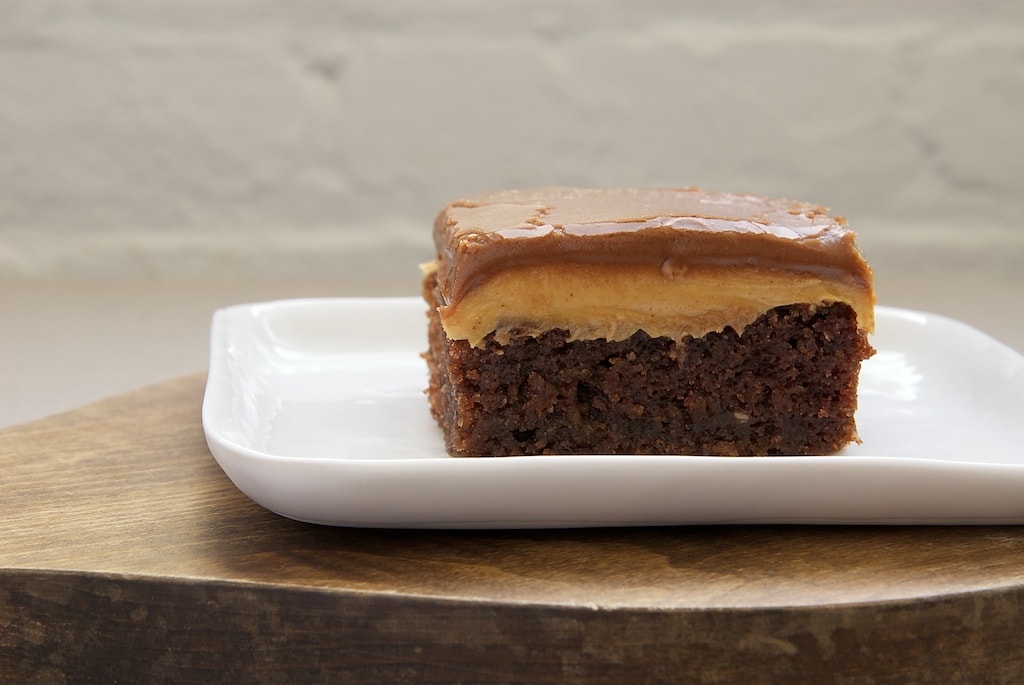 There's a lot of chocolate + peanut butter love going on in this list. I don't know if that's because I use that combination frequently or because you all like it so much or both. Either way, I am wholeheartedly behind its frequency. Peanut Butter Fudge Cake is one of those wonderful one-layer cakes that delivers flavor in a big way with not a lot of effort. That's a win.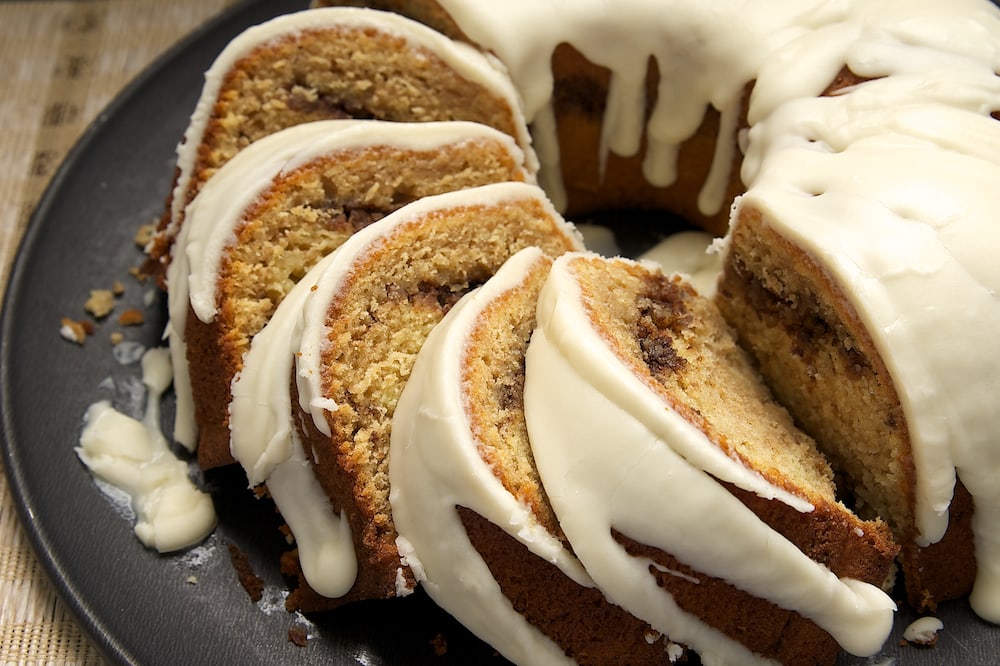 Cinnamon Roll Cake. Just the recipe title alone was enough to get my attention. I do love a good dose of cinnamon in dessert, and this cake has plenty of that plus all the other fabulous flavors of cinnamon rolls.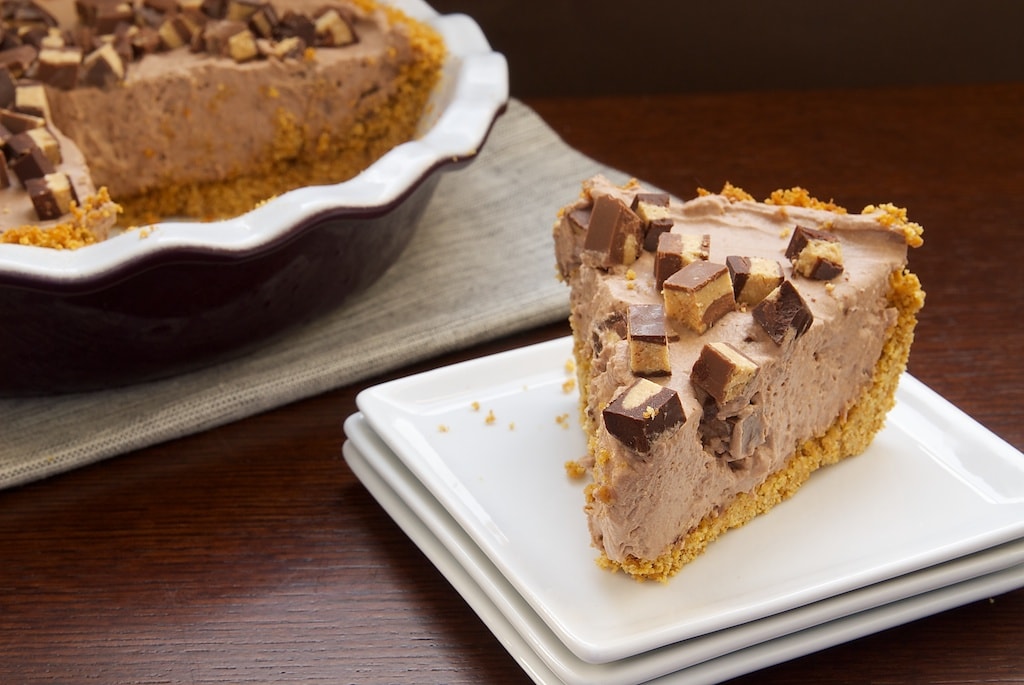 One of my favorite summer treats is an icebox pie. It's so cold and creamy and refreshing after a hot, miserable day. Chocolate-Peanut Butter Cup Icebox Pie is a prime example of that kind of pie perfection. I recreated a chocolate pie my mother used to make and tweaked it a bit to incorporate some peanut butter both in the crust and in the filling.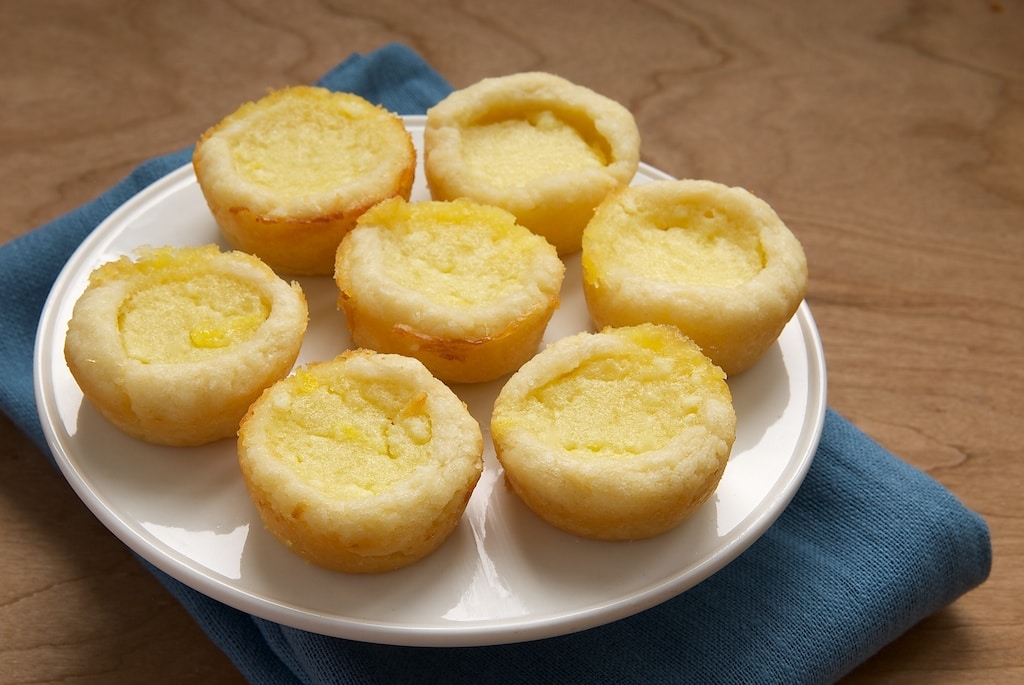 Chess Pie is one of my favorite pies. It's so amazingly simple that it really fascinates me. These Lemon Chess Tartlets are bite-sized versions dressed up with a cream cheese crust and a bit of fresh lemon juice. They're perfectly sweet and tart at the same time.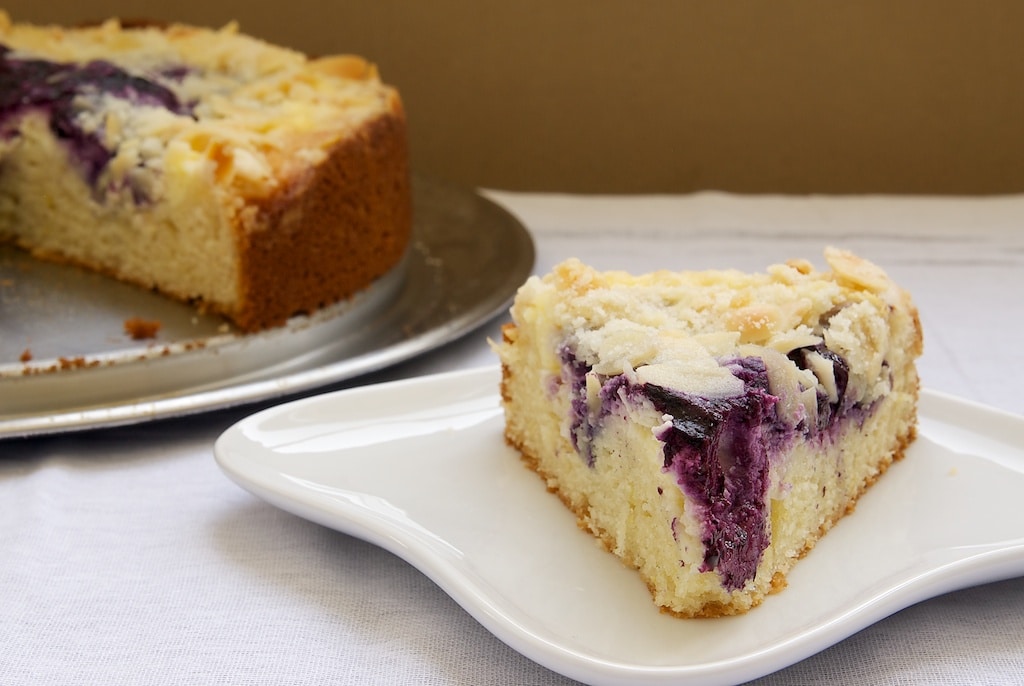 I went a little blueberry crazy this summer. Granted, I had more blueberries than I can ever remember having. I made all kinds of things with those beauties, but one of my favorites is also one of your favorites – Blueberry Cream Cheese Coffee Cake. This delectable cake is a wonderful mashup of cake, blueberries, and cream cheese. And, it's so, so good.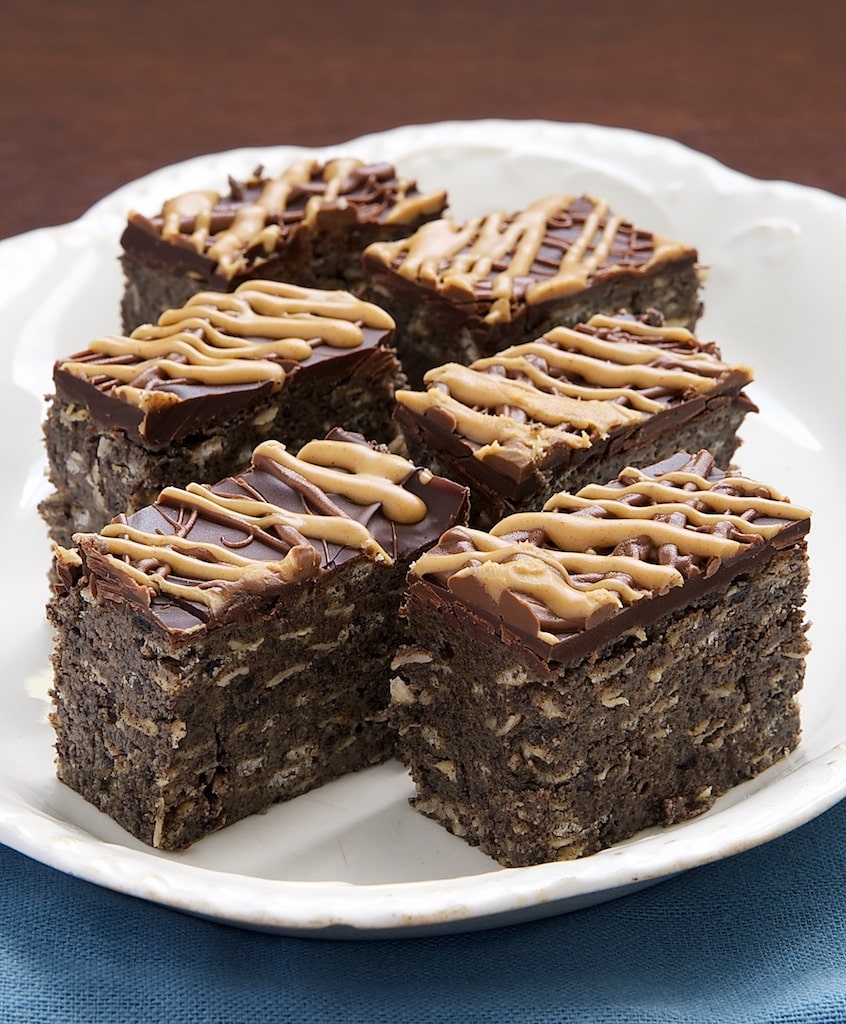 I can't say enough good things about Vunderbars. It's really hard to convey how very, very good they are. But, trust me when I say that these are one of the very best things I've made. Ever. Not just within the last year. If you are a chocolate and peanut butter fan, just make them.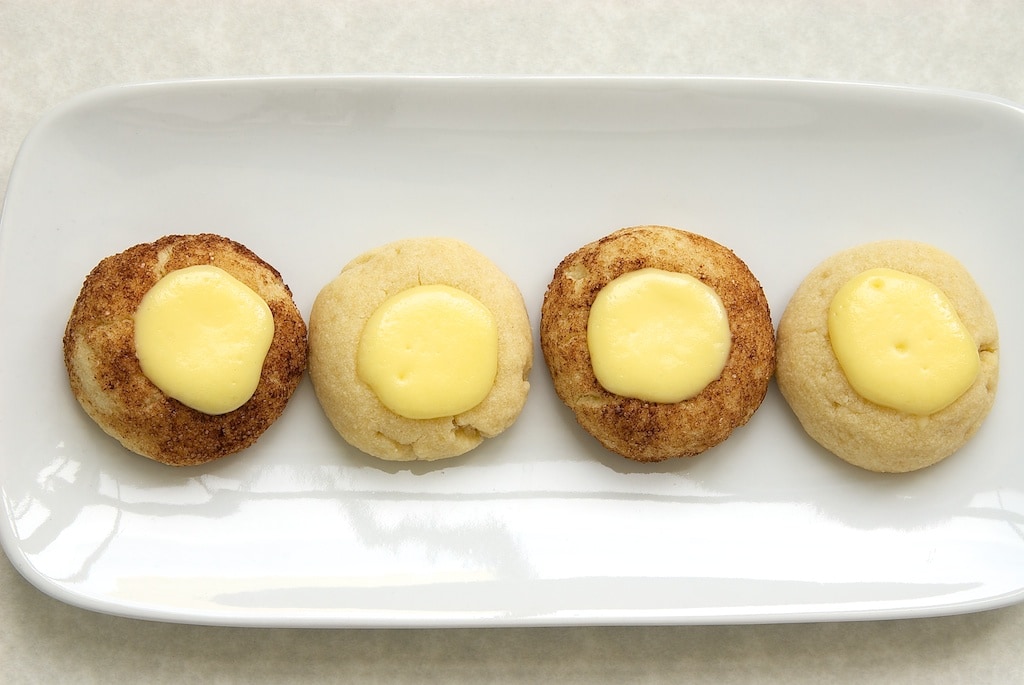 As many cookies as I bake, it seems a bit strange that there are so few cookies on this list. Maybe I just made a better variety of baked goods last year. In any case, here we are with Cheesecake Thumbprint Cookies. Soft, delicate cookies are filled with a cheesecake filling. For a little variety, you can roll the cookies in cinnamon-sugar for a Snickerdoodle-like effect.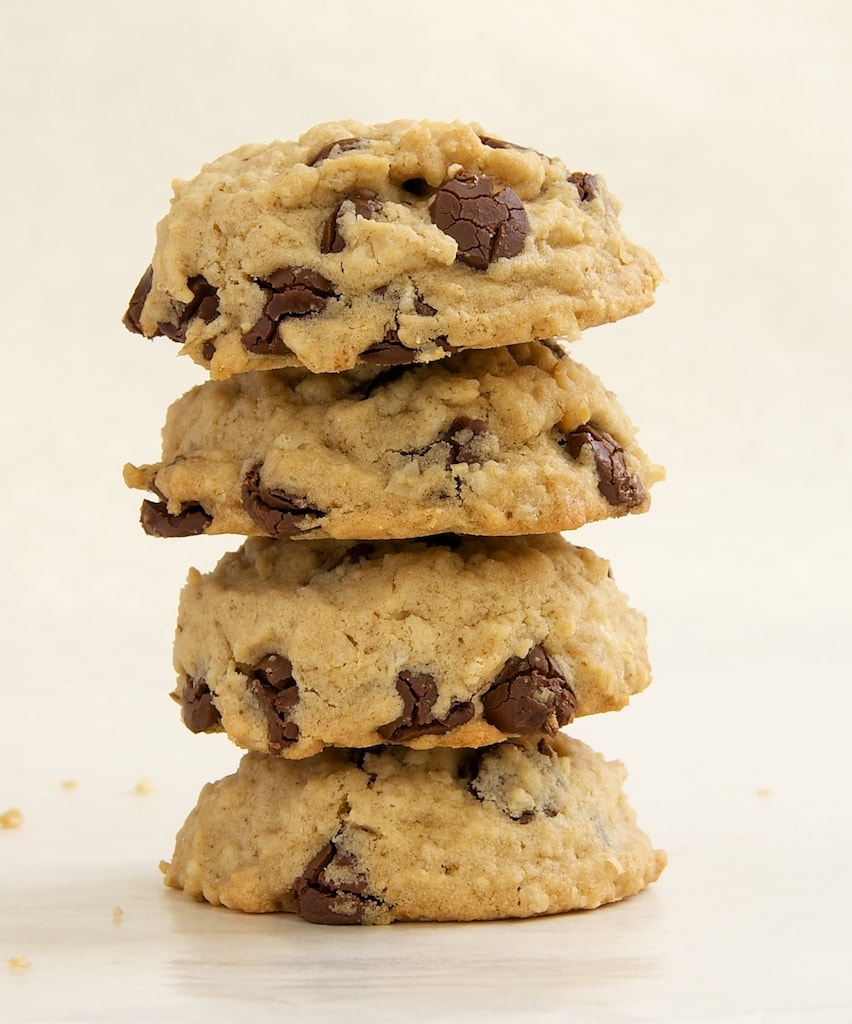 Oatmeal Peanut Butter Chocolate Chip Cookies are the perfect cookies to bake when you can't decide what kind of cookie to bake. They're oatmeal cookies, peanut butter cookies, and chocolate chip cookies all rolled into one!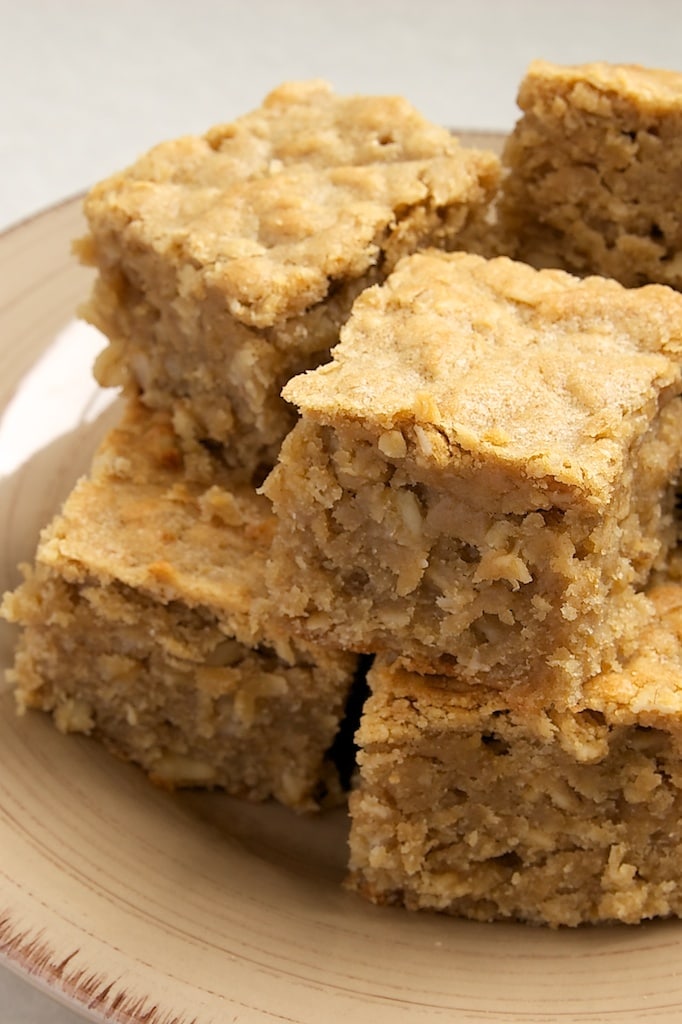 I was always skeptical about the combination of peanut butter and bananas. But, then I made Peanut Butter Banana Bars, and I was sold. These bars are a little bit like banana bread while still being cake-like. They're great for everything from breakfast to dessert.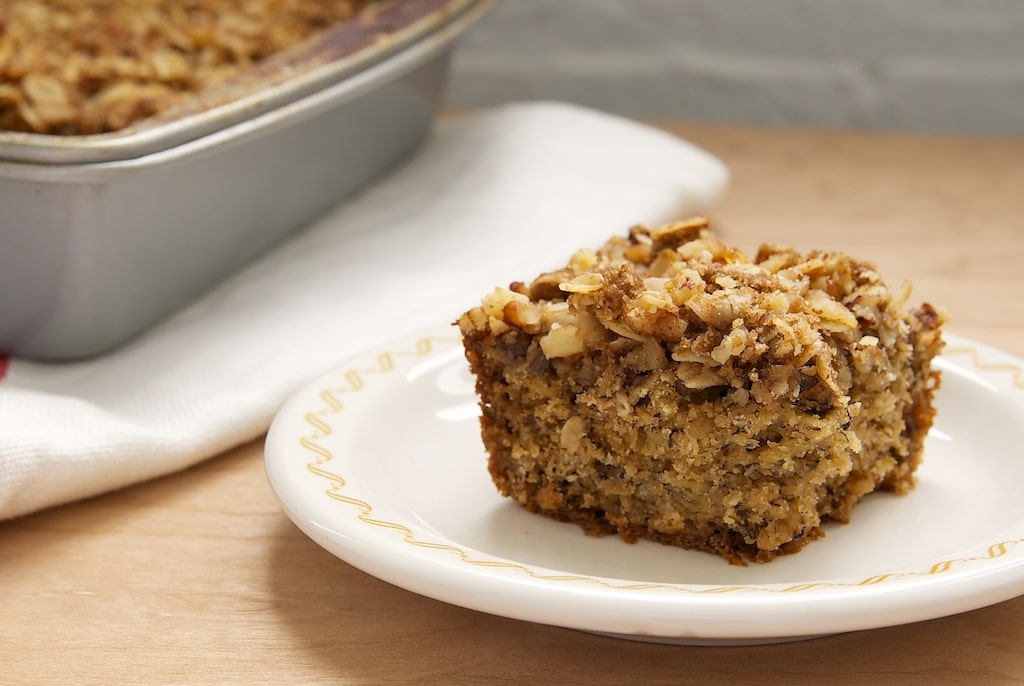 One of my dessert weaknesses is crumb topping. Isn't it the best? Banana Oatmeal Crumb Cake is a magical merging of banana bread and coffee cake, all topped with a sweet, nutty crumb. Much like those bars above, you can justify eating a bit of this any time of day.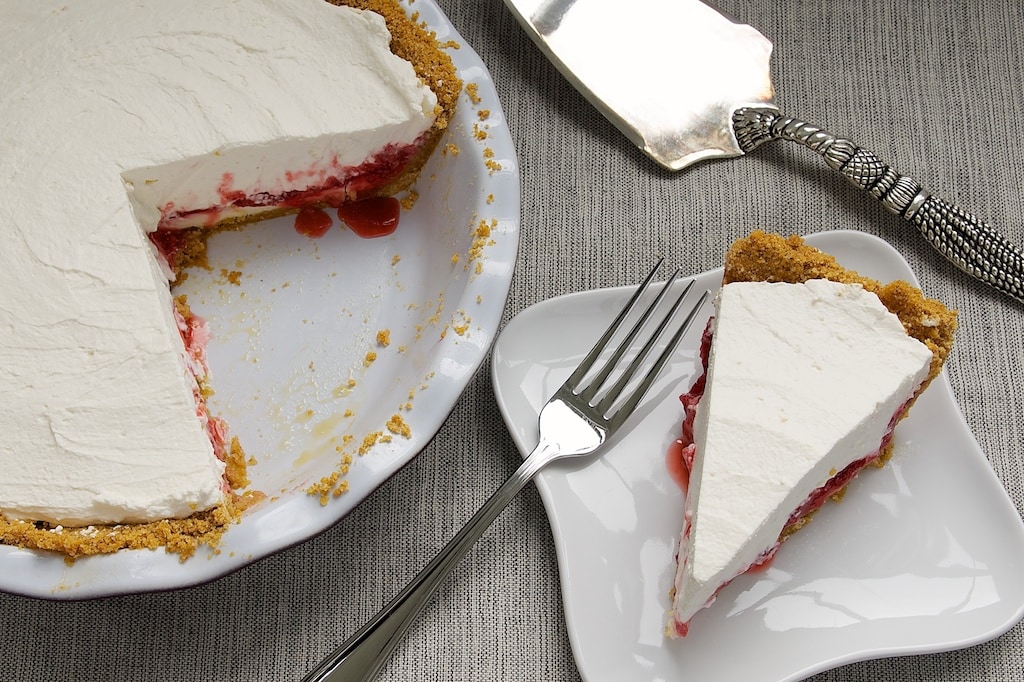 One more! I'm so glad to see Strawberry Icebox Pie on this list. As I said earlier, I do love an icebox pie in the summer. They're good all year long, but I especially love them when it's unbearably hot outside. This particular pie is made with fresh strawberries, cream cheese, and plenty of sweetened whipped cream.
There we have them, my baking friends. These 20 recipes were the most popular on Bake or Break for 2013. If you made something from BoB this year that you really loved, please do let me know.
I wish you all a very happy and sweet 2014!