With all the baking I did leading up to Christmas, I took a little break for a few days to enjoy the holidays. I kinda figured you'd all be okay with a few dessert-less days from me.
Of course, it wasn't long until I couldn't fight the urge to get back to baking. So, I thought I'd ease us back in with a coffee cake. Those always seem so innocent to me. It is, after all, a cake designed to be eaten with an afternoon cup of coffee or for brunch.
This particular coffee cake may not be so innocent. You see, it's topped with pecan pie filling. So much for easing us back in, huh?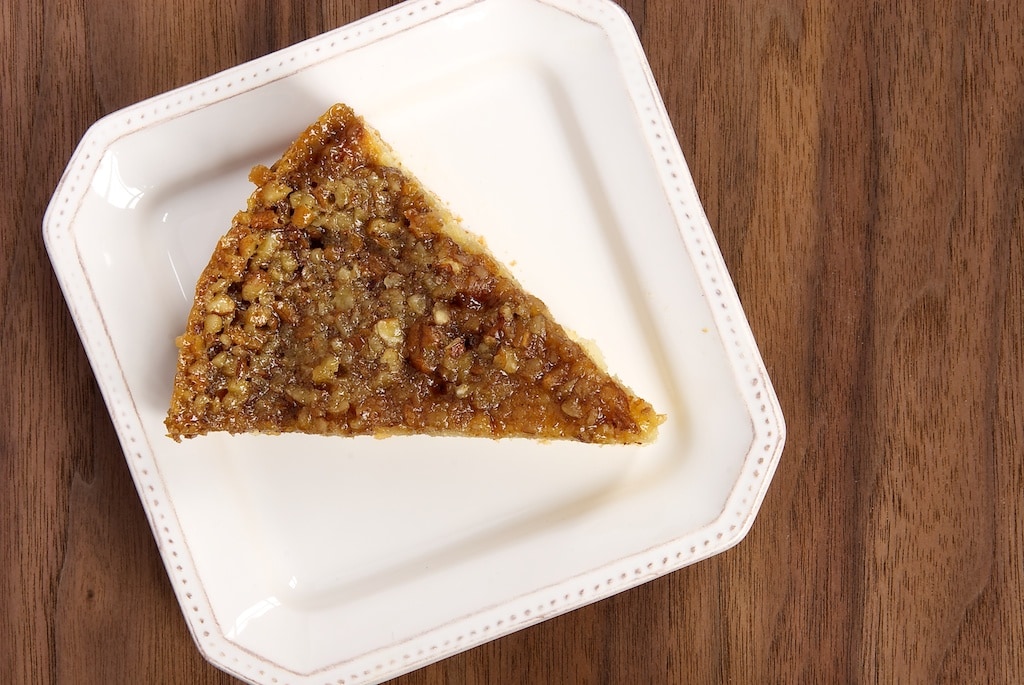 The cake itself is very good on its own. It's moist and flavorful and delicious. There is a little bit of cream cheese in the cake, and I'm always for that.
Then, there is the topping. After the cake is baked, poke lots of holes in the cake. Then pour on a gooey, nutty topping and let it soak into the cake. A little more time in the oven, and then there's a magical layer of pecan pie filling right on top, with a little bit soaked into the cake to make it even better.
Visit the Recipe Index for more coffee cake recipes!