It's been almost two months since I shared some chocolate and peanut butter love with you. You know I love that combination, but I do try for a bit of variety around here.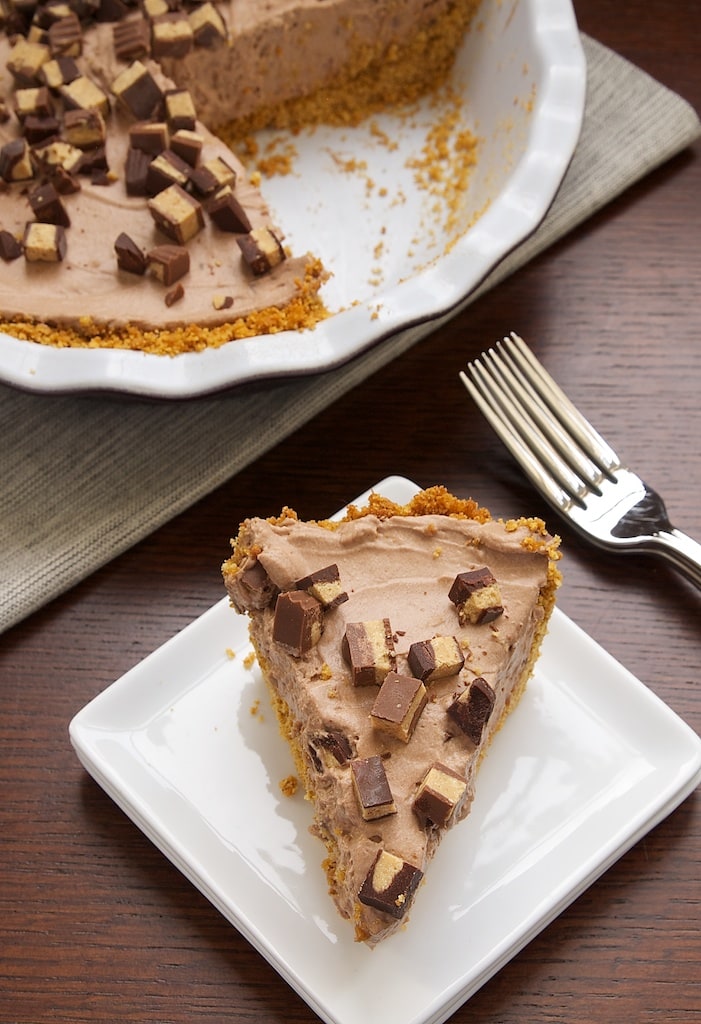 Recently, the good people of Justin's sent me some of their amazingly delicious peanut butter cups in their new 100 calorie packs. After sampling one or a few, I thought I should put them to good use in a dessert. With warmer weather sneaking in here, I thought it was not a bit too early to start icebox pie season.


My mother used to make a chocolate icebox pie that I absolutely loved. I just knew that it was the perfect vehicle for those peanut butter cups. I couldn't find her recipe, but I felt pretty confident about recreating a reasonably similar version with a few changes.
First of all, I altered the traditional graham cracker crust with a little bit of peanut butter. With all that chocolate filling, the little extra taste of peanut butter really stands out. Then, of course, I mixed some chopped peanut butter cups into the filling and tossed some on top of the pie for good measure.
I am a big fan of icebox pies in general, and this one did not disappoint. The chocolate filling is cool and creamy. The peanut butter cups give the pie a lot of flavor. And, who doesn't love eating cold peanut butter cups?
Find more no-bake recipes in the Recipe Index.
Disclosure: Justin's provided me with samples of their products. No other compensation was received. All opinions written are my own.