Do you ever find yourself wavering when faced with a choice of desserts? Do I want cookies? Do I want cheesecake? With this dessert, you can have both.
Rather than a traditional graham cracker crust, I decided to up the chocolate chip ante and make a chocolate chip cookie crust. So, underneath all that cheesecake goodness, there's a big, thick layer of chocolate chip cookie.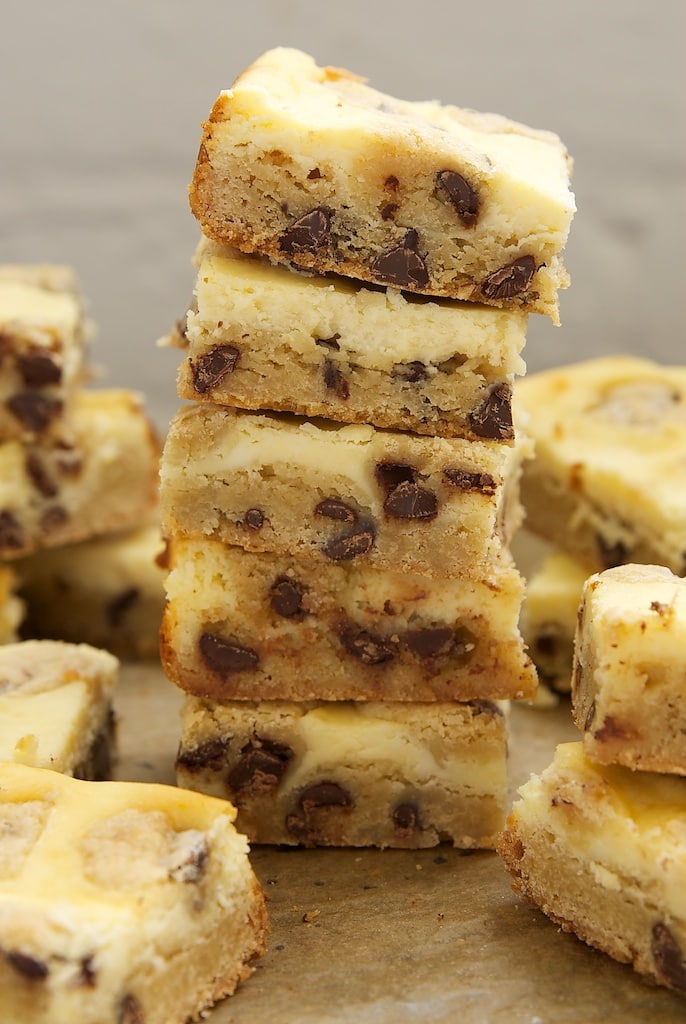 And, for good measure, the cheesecake is topped off with a little extra cookie dough. I know, right? What's not to love about these?
This is the kind of dessert you can use to make new friends. Or make current friends even better friends. If you decide not to share, just don't tell anyone about them and keep the friends you have.