Toasted coconut makes this Coconut Buttermilk Pound Cake a winning twist on a classic dessert!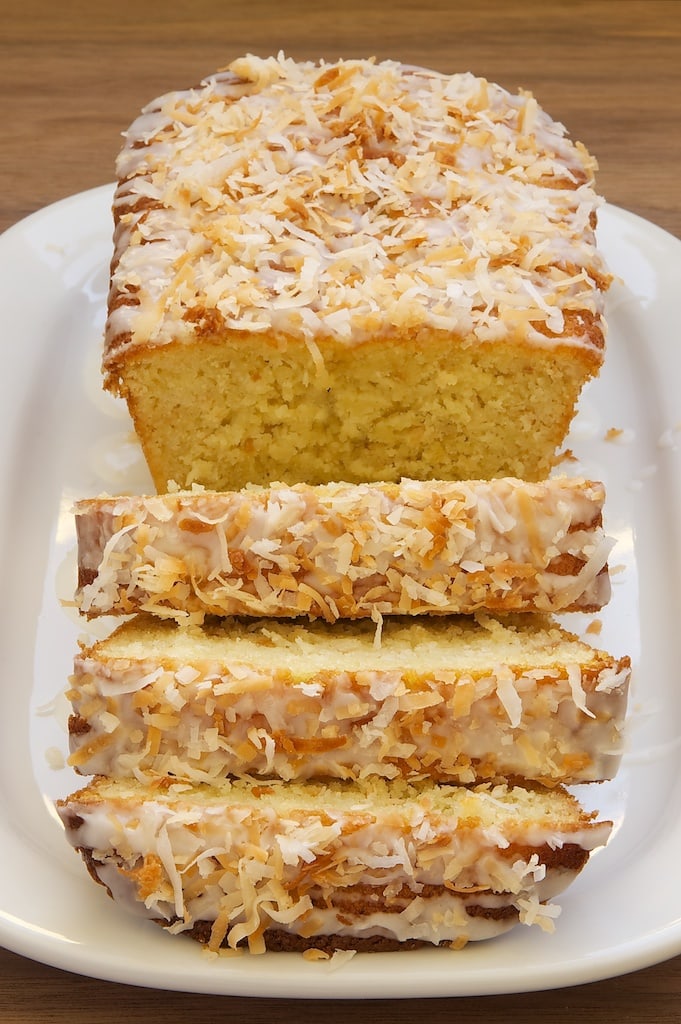 I've always loved coconut. I can remember my mother baking coconut cakes and letting me eat shredded coconut straight out of the bag she kept in the freezer. Yeah, that kind of coconut love.
It's not news to many of you that I married a coconut hater. Sure, I give away so much of what I bake, but I still feel a bit bad if I bake something Quinn won't eat at all. So, now my coconut desserts are few and far between, and I think I enjoy them even more. Absence makes the heart (er… taste buds?) grow fonder, right?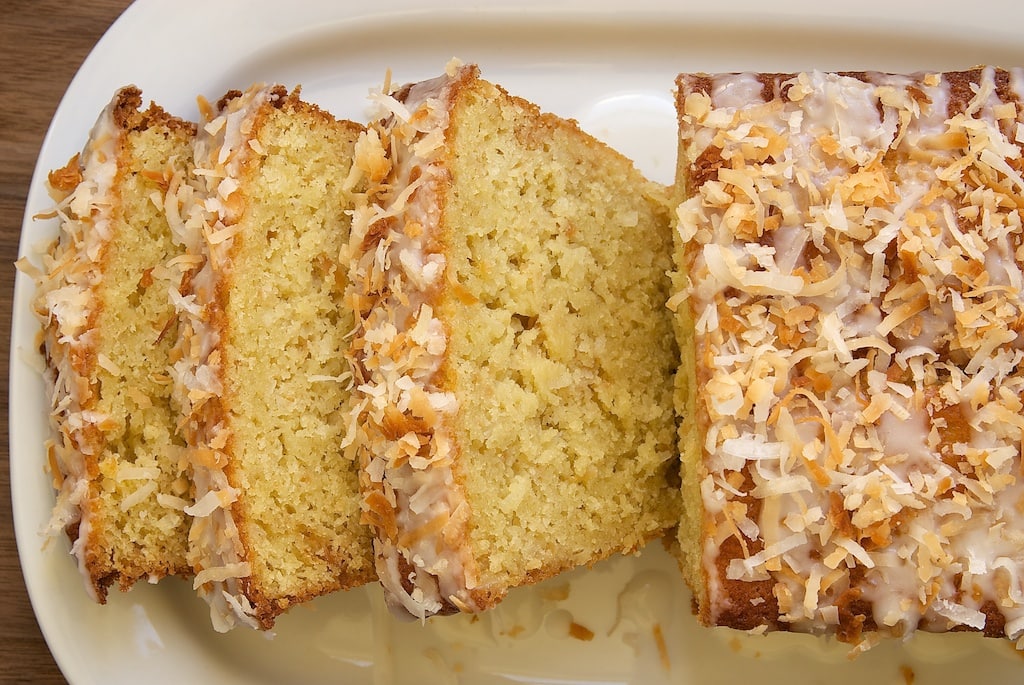 I have had this pound cake recipe bookmarked for ages. That happens a lot around here, leaving me with stacks of recipes I've been meaning to bake for years. But, I digress. Anyway, I was on a pretty serious baking spree recently and thought that with all the other baked goods in the kitchen, it was a good time to break out the coconut.
The cake itself is fairly simple. It's essentially a pound cake with some toasted coconut mixed into the batter. It's perfectly delicious just like that. But, the glaze really makes it something special.
That glaze is simply a mixture of buttermilk and confectioners' sugar. That's it! Then, of course, a bonus sprinkling of toasted coconut makes the cake both beautiful and extra delectable.
Find more pound cake recipes in the Recipe Index.
More Coconut Cake Recipes