September 25, 2013
Coconut Buttermilk Pound Cake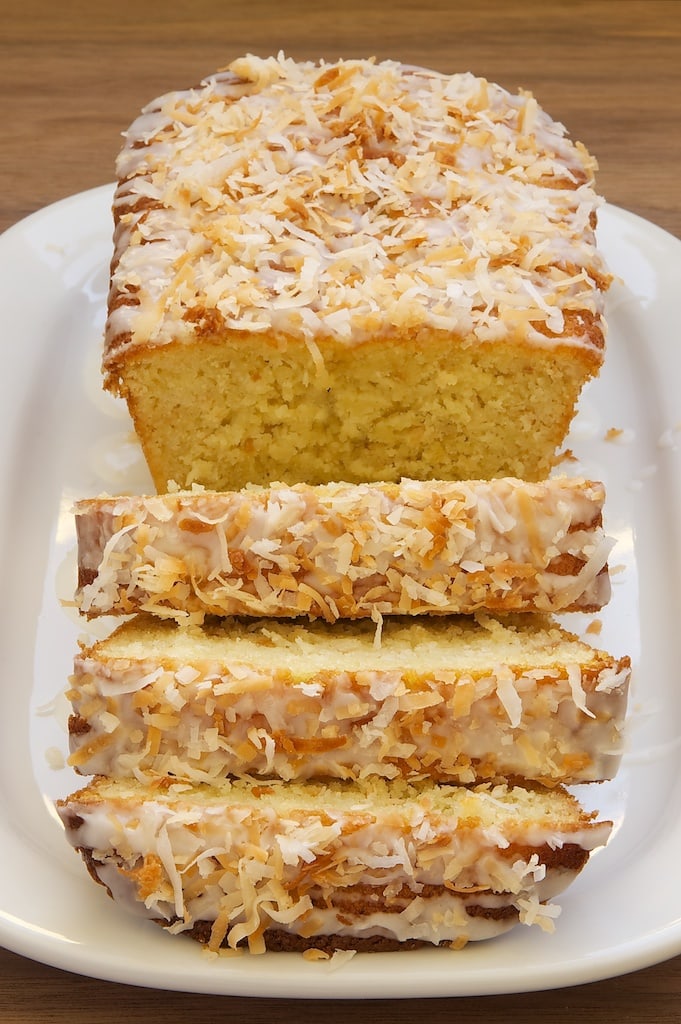 I've always loved coconut. I can remember my mother baking coconut cakes and letting me eat shredded coconut straight out of the bag she kept in the freezer. Yeah, that kind of coconut love.
It's not news to many of you that I married a coconut hater. Sure, I give away so much of what I bake, but I still feel a bit bad if I bake something Quinn won't eat at all. So, now my coconut desserts are few and far between, and I think I enjoy them even more. Absence makes the heart (er… taste buds?) grow fonder, right?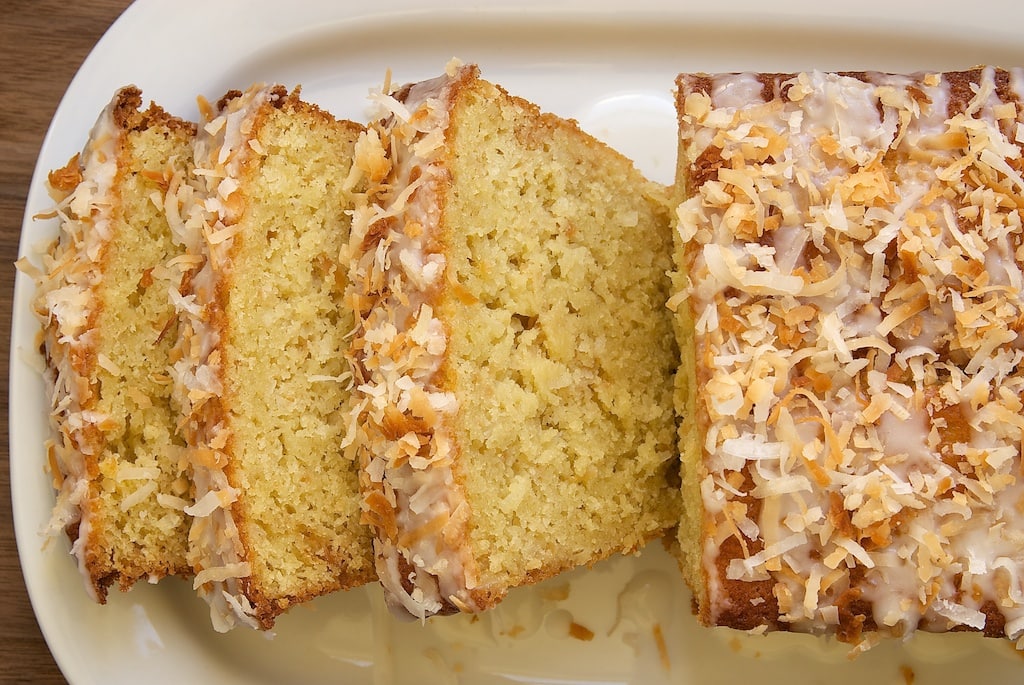 I have had this pound cake recipe bookmarked for ages. That happens a lot around here, leaving me with stacks of recipes I've been meaning to bake for years. But, I digress. Anyway, I was on a pretty serious baking spree recently and thought that with all the other baked goods in the kitchen, it was a good time to break out the coconut.
The cake itself is fairly simple. It's essentially a pound cake with some toasted coconut mixed into the batter. It's perfectly delicious just like that. But, the glaze really makes it something special.
That glaze is simply a mixture of buttermilk and confectioners' sugar. That's it! Then, of course, a bonus sprinkling of toasted coconut makes the cake both beautiful and extra delectable.
Coconut Buttermilk Pound Cake
Yield: 8 to 10 servings
Prep Time: 25 minutes
Cook Time: 1 hour
A sweet, toasted coconut twist to classic pound cake.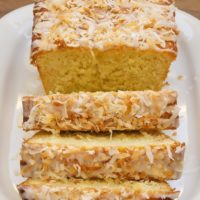 Ingredients:
For the cake:
1 & 1/2 cups sweetened shredded coconut
2 cups all-purpose flour
1 teaspoon baking powder
1/2 teaspoon baking soda
1/2 teaspoon salt
3/4 cup unsalted butter, softened
1 cup granulated sugar
3 large eggs
1 teaspoon vanilla extract
1 cup buttermilk
For the glaze:
1 cup confectioners' sugar, sifted
2 tablespoons buttermilk
Directions:
To make the cake:
Preheat oven to 350°F. Grease a 9″x 5″ loaf pan.*
Line a small baking pan with aluminum foil or parchment paper. Spread the coconut in an even layer on the lining. Bake for 6 to 8 minutes, stirring every couple of minutes to prevent burning. Remove from the oven when the coconut is lightly toasted.
Set aside 1/4 cup of the coconut to use for the topping.
Whisk together the flour, baking powder, baking soda, and salt. Set aside.
Using an electric mixer on medium speed, beat the butter and sugar until light and fluffy. Add the eggs, one at a time mixing well after each addition. Mix in the vanilla.
Reduce mixer speed to low. Add the flour in three portions, alternating with two portions of buttermilk. Mix just until combined.
Stir in the toasted coconut not reserved for the topping.
Transfer the batter to the prepared pan and spread evenly. Bake 1 hour, or until a pick inserted into the center comes out with a few moist crumbs.
Cool the cake in the pan on a wire rack for 1 hour. Then, remove the cake from the pan and allow to cool completely on a wire rack.
To make the glaze:
Whisk together the confectioners' sugar and buttermilk until smooth. Drizzle over the cooled cake.
Sprinkle the cake with the reserved toasted coconut.
Notes:
*I have updated this from the suggested 4 & 1/2″ x 8 & 1/2″ pan, as many of you have said that you needed a bigger pan. I used the smaller size without incident, but the larger size is a safer bet.