Love cheesecake? You'll love the cream cheese filling that makes these Cheesecake Thumbprint Cookies so very good!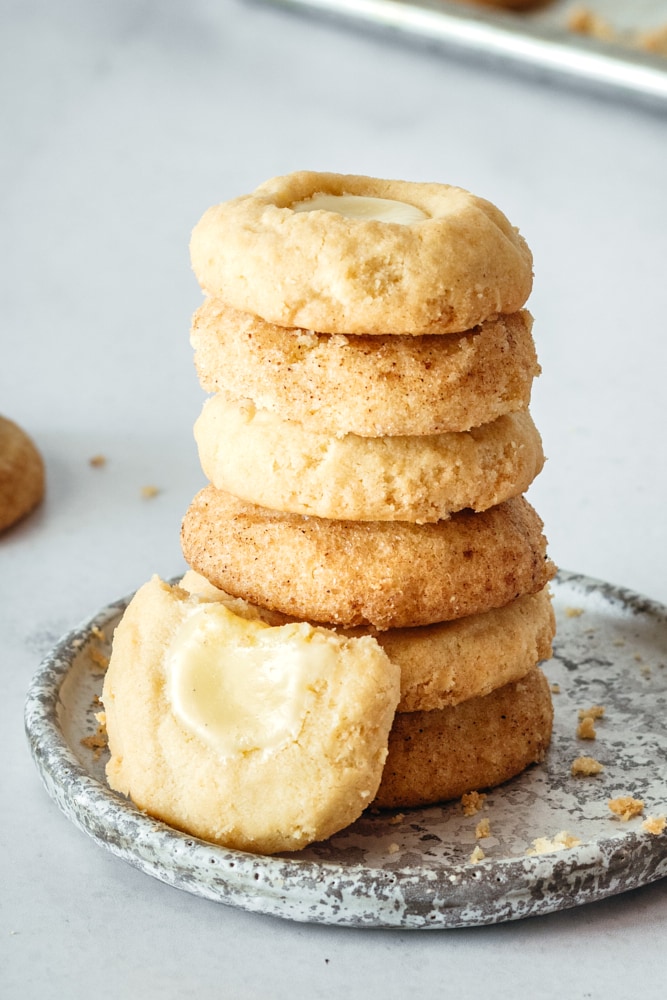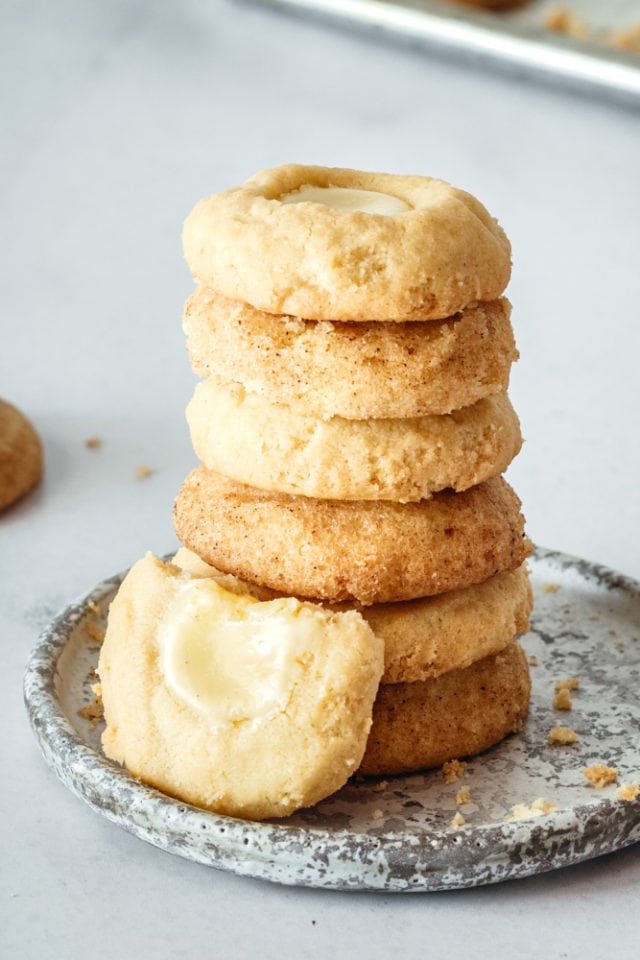 Cream Cheese Thumbprint Cookies
If you find yourself looking for something a little different in the cookie world, look no further than these Cheesecake Thumbprint Cookies. Thumbprint cookies certainly aren't anything new, but the addition of a cheesecake filling is definitely worth some excitement.
The cookies themselves are very simple in flavor and are made with just a few ingredients. Their simplicity combines magically with the richness of the cheesecake filling for a wonderfully delicious dessert.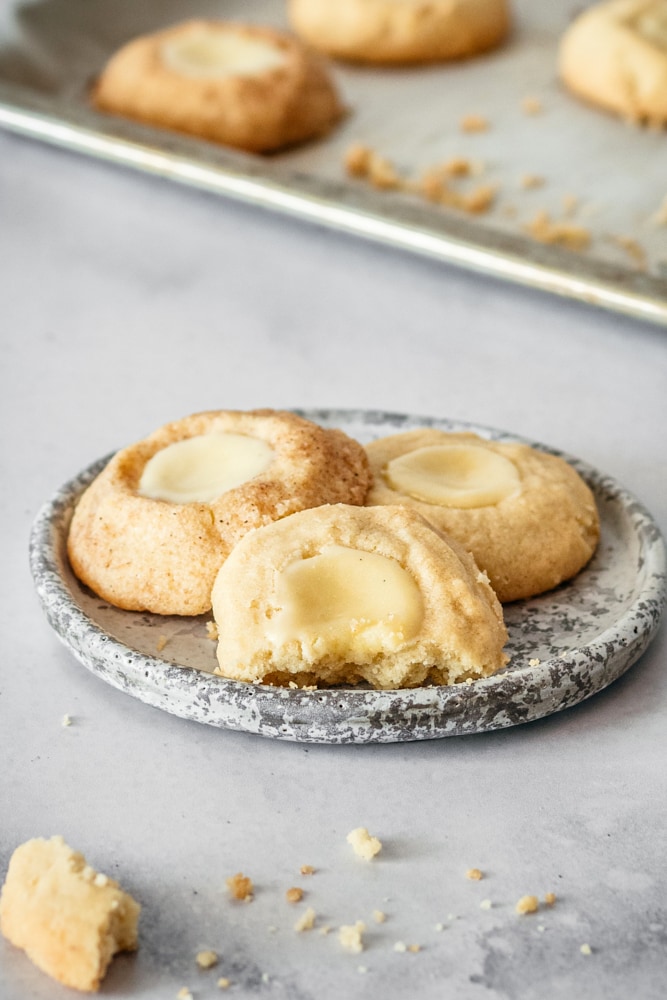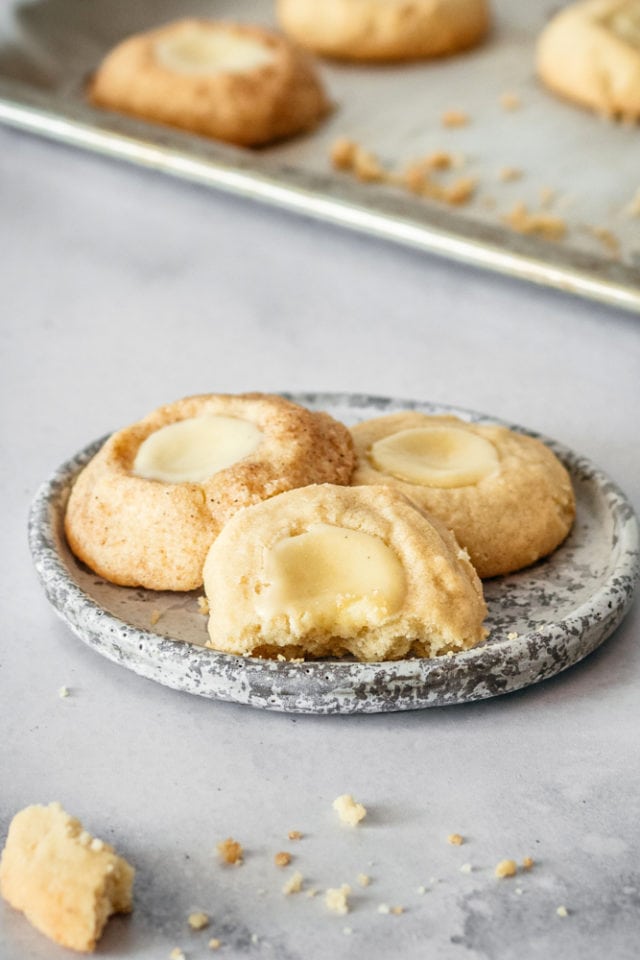 There's not a lot of obvious flavor happening in the cookie dough. In fact, you'll find that these cookies aren't overtly flavorful on their own. That lets the flavor of the cheesecake really shine. I do like to roll some of the cookies in cinnamon-sugar for a Snickerdoodle-like variation.
Both variations are really tasty. The original version is not overtly sweet, but the cookies are just lovely. To me, the simple cookie serves as almost the crust to the cheesecake. If you're a big cheesecake fan, you'll enjoy that the focus is decidedly on the cheesecake filling. Whereas the cinnamon-sugar twist adds a little kick of flavor.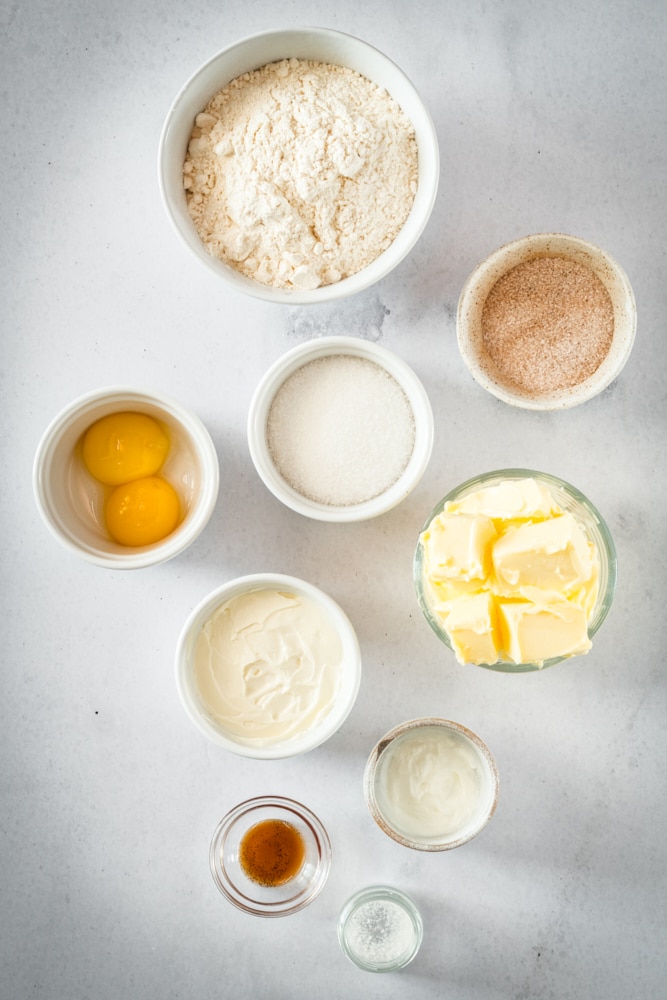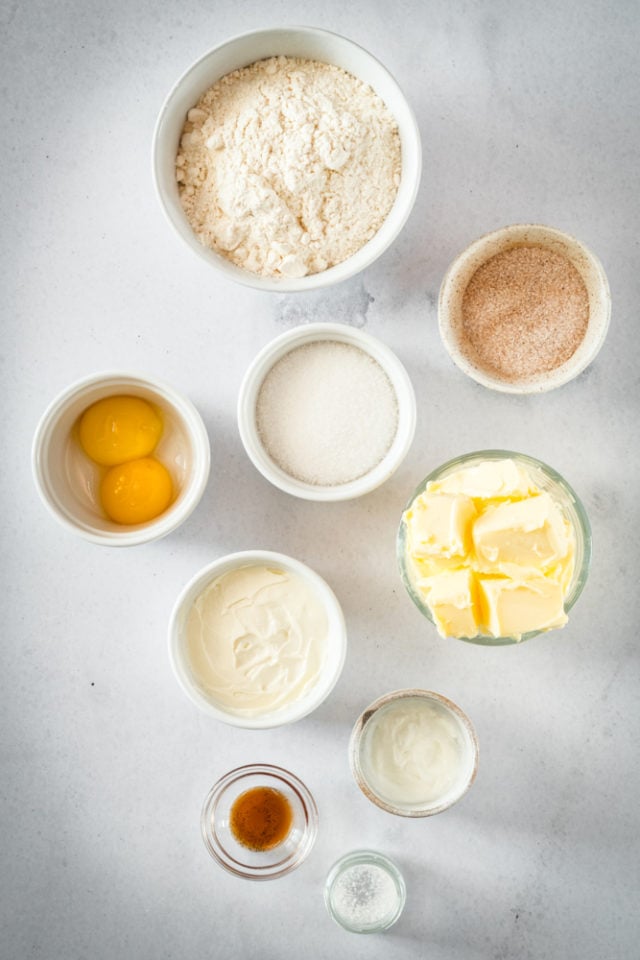 Tips for Success
Measure accurately. Use a kitchen scale to measure by weight, or use the spoon and sweep method.
Use a cookie scoop. It will make quick work of portioning the dough and also ensure that your cookies are evenly sized.
Use homemade or store-bought cinnamon-sugar. If you want to make your own, use a 4:1 ratio of granulated sugar to ground cinnamon.
Re-form the indentations during and after baking if needed. Sometimes those indentions lose some of their shape. You can carefully use the end of a wooden spoon or some other tool to re-shape.
Chill the cookies after filling them. That will allow the filling to set.
Keep the cookies refrigerated. Bring them to room temperature before serving.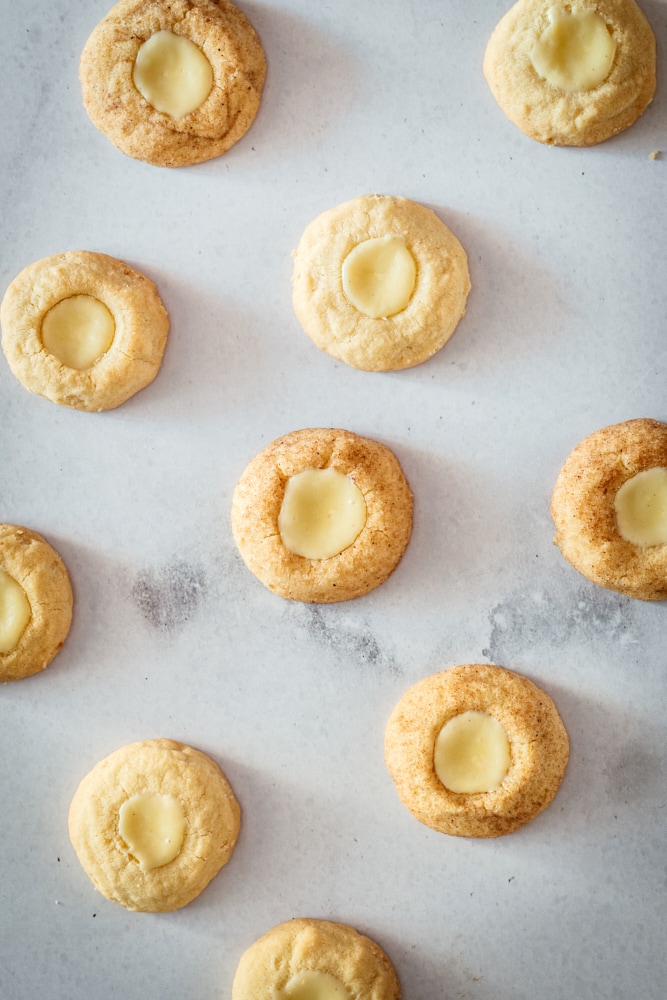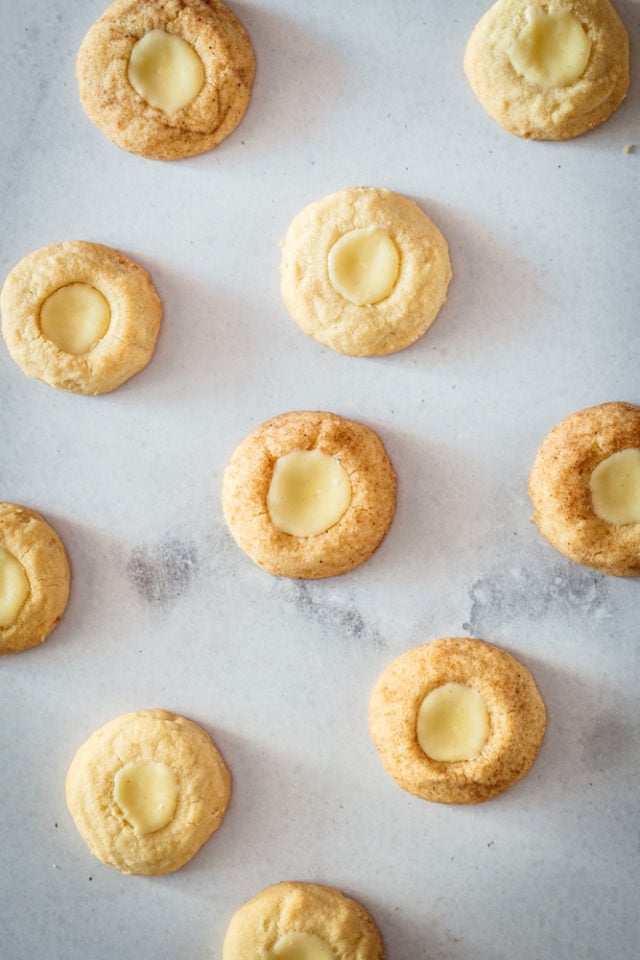 These Cheesecake Thumbprint Cookies are definitely a departure from standard cookie fare. And that's a very good thing. Adding cream cheese is pretty much always a good idea in my book. And that beautiful, delicious filling really elevates these thumbprint cookies into something quite special!
More Thumbprint Cookie Recipes