I love baking all kinds of desserts, from cookies to cakes and a whole lot in between. But, cheesecakes are special. I can think of few things that are as simple to make yet as impressive to serve. Just the sight of a cheesecake garners much excitement and praise.
Recently, Philadelphia Cream Cheese asked if I would like to make a cheesecake to help kick off the holiday season. Of course, I said yes. When I started thinking about what kind of decadent cheesecake I wanted to make, I pretty quickly decided to go with peanut butter, and the rest just fell into place.
I decided to forego the traditional graham cracker crust for a pretzel crust. Pretzels aren't my favorite on their own, but I love what their flavor and saltiness can do to a dessert. There's a bit of brown sugar in this crust that makes it both sweet and salty.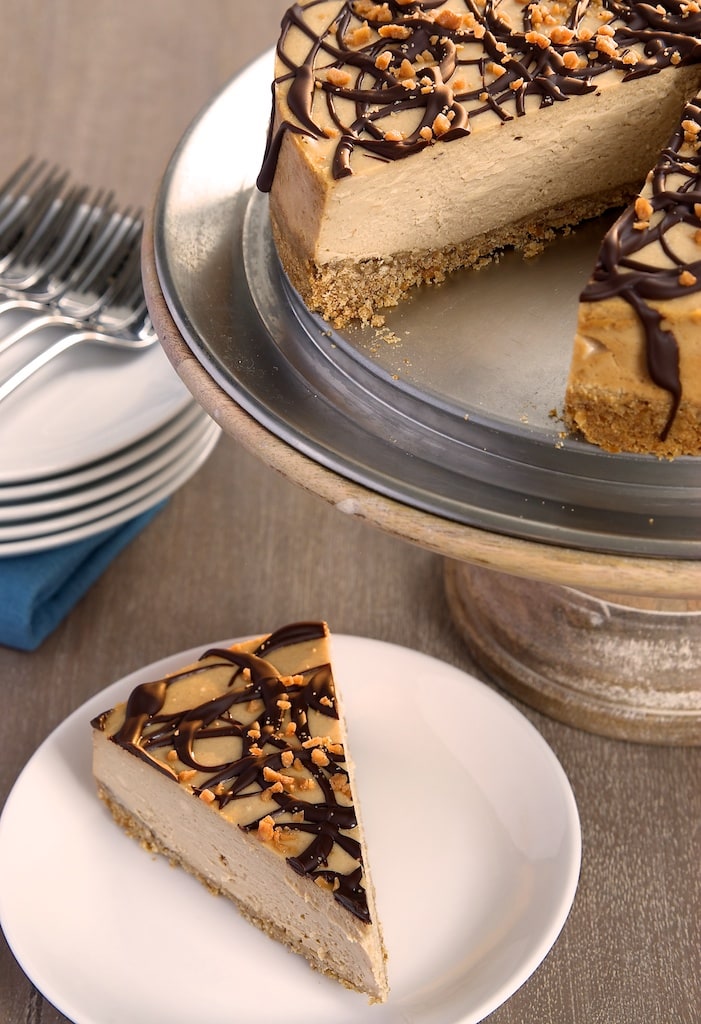 The filling is wonderfully cream cheese-y and peanut butter-y. While I love flavored cheesecakes, I really want my cheesecake to taste like cheesecake. And, that's exactly what this one does. It's cheesecake with a wonderful peanut butter flavor. And, it's a big, thick, significant cheesecake, too. I'm not messing around here.
Then came the question of how to finish it. Well, what goes better with peanut butter than chocolate? So, I added a simple chocolate drizzle. And, for a little crunch and some extra flavor, all of that is topped with some toffee bits. This is truly a decadent cheesecake worthy of a celebration.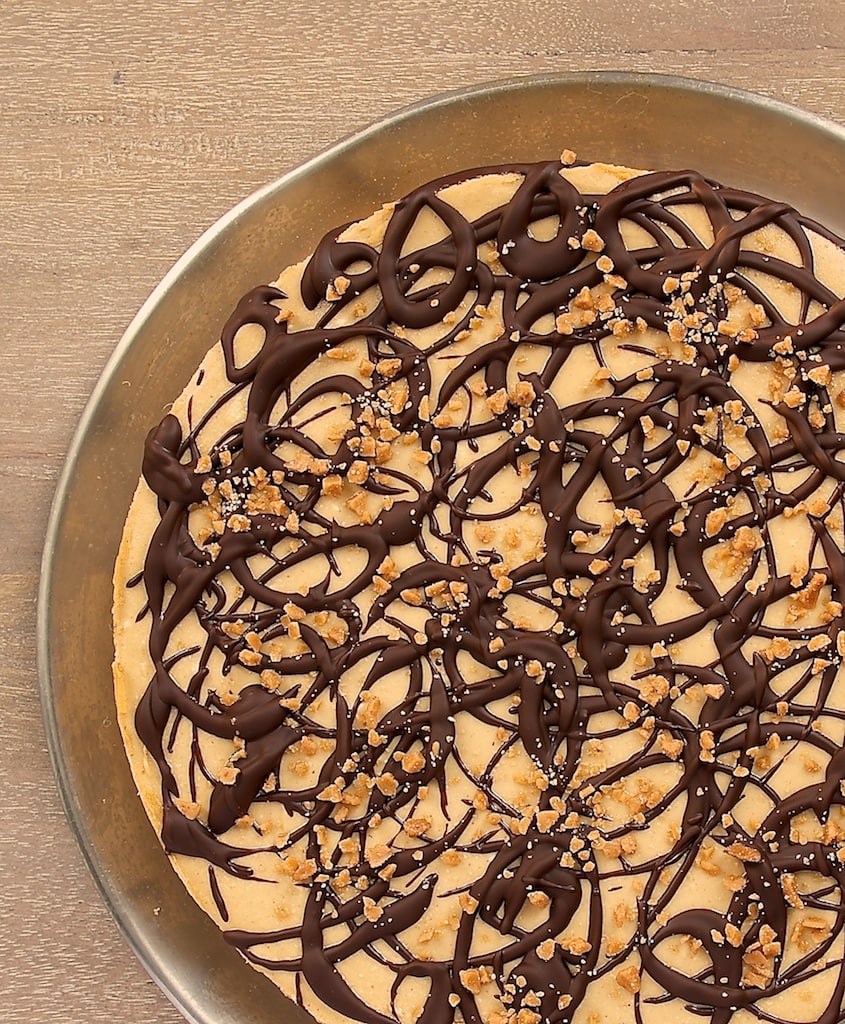 I've been using Philadelphia Cream Cheese ever since I started baking. And, I'm not alone, because it's been setting the standard for cream cheese since 1872. Philadelphia is my cream cheese of choice because of their product standards. It starts with fresh local milk and real cream, and ends as cream cheese in their refrigerators within 6 days. Their original cream cheese has no preservatives. And, they use real ingredients, like the pecans in their honey nut spread.
This holiday season, Philadelphia has teamed up with recipe and lifestyle experts to bring you delicious recipes and fun entertaining tips to make your holidays extra special. Be sure to visit CheesecakeCheer.com for some great recipes and tips and "bring out the silver" this holiday season.
Philadelphia Cream Cheese provided me with compensation for this post. All opinions are my own. This post contains affiliate links.