When we moved to New York in 2010, I had to start over with stocking my pantry and refrigerator. With the exception of my stash of really good chocolate that made the trip with us, I had nothing. I promised myself from the start that I wouldn't stockpile ingredients, as I had been prone to do in our much bigger kitchen.
But, there are a few things that I always have on-hand for spur of the moment baking. Besides the obvious things like butter, flour, and sugar that all bakers keep in good supply, I am never without cream cheese.
It is on my short list of favorite ingredients. It's, of course, perfect for the obvious things like cheesecakes. But, it's also a great addition to cookies and crusts and cakes and anywhere else I can justify using it. And, it's a wonderful addition to bars.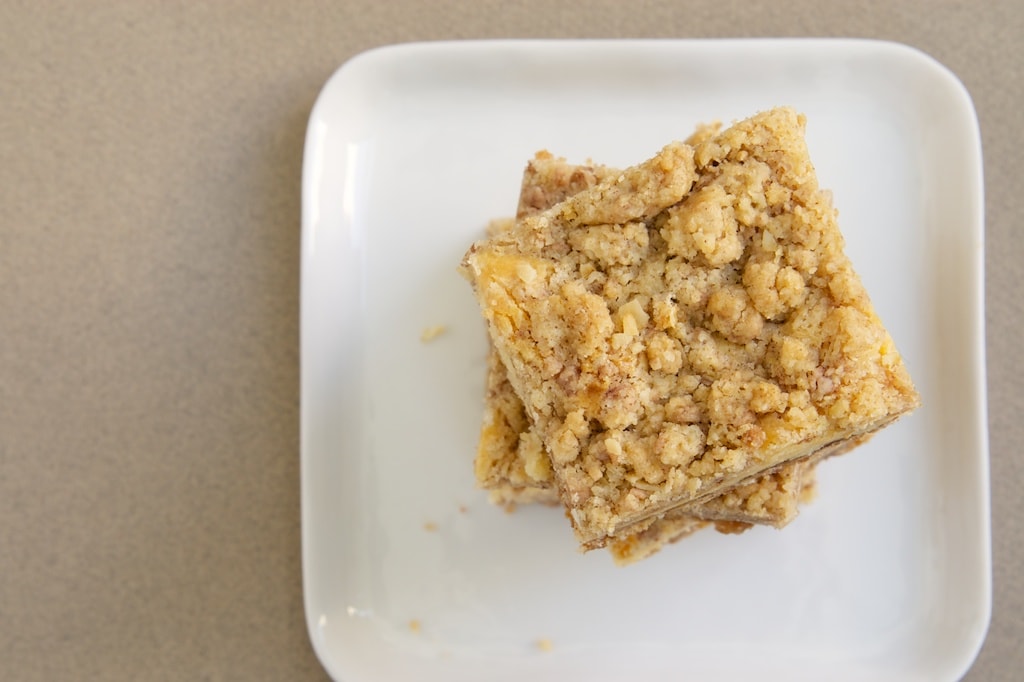 My latest cream cheese baking adventure involves plenty of oats and butter, along with a kick of cinnamon. By the way, this has to be the easiest cream cheese filling ever. It's just cream cheese, condensed milk, and vanilla. How great is that?
The crust and crumble are a bit different from similar recipes I've made. They have cinnamon chips mixed right into the crust! The flavor is not quite as bold as if I'd used ground cinnamon. I know that cinnamon chips can be tough to find. If they aren't available for you locally, you can order them from King Arthur Flour and Nuts.com.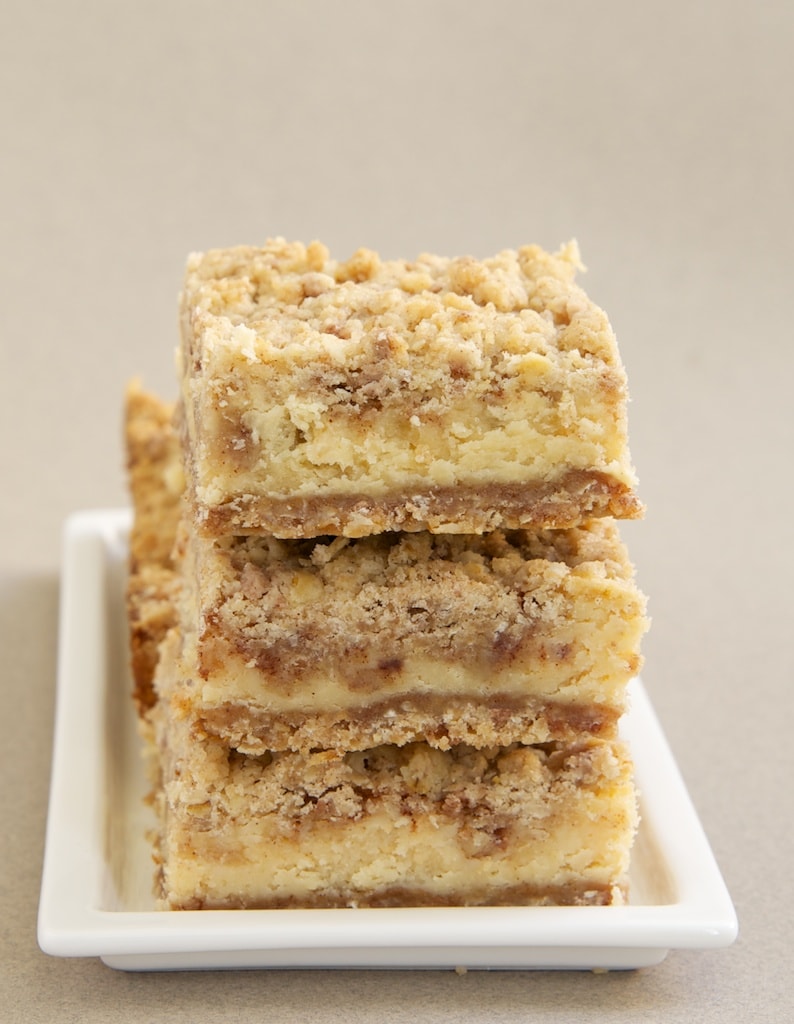 You can also easily substitute another type of baking chips in the crust and crumble. The original recipe for these bars uses butterscotch chips instead of cinnamon chips. I would love to try these with peanut butter chips, or maybe a peanut butter and chocolate chip combination. You could also replace the chips with nuts or dried fruits.
Regardless of your flavor choice, these bars are a wonderfully sweet treat. All of those oats in the crust and crumble add quite a bit of significance to the top and bottom layers. I cut these into 2-inch squares, but smaller bites will go a long way, too.