Homemade marshmallows are so good and so easy to make, and these Salted Caramel Swirl Marshmallows are even better with a sweet and salty twist!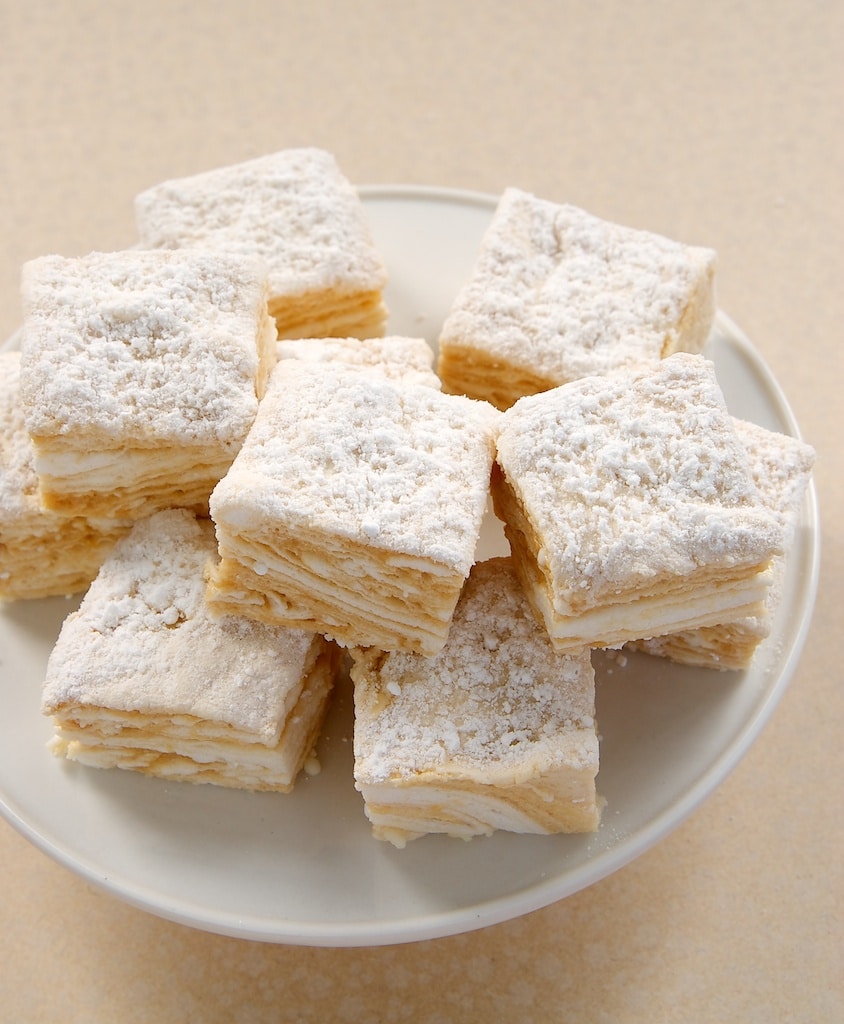 I remember years ago, long before BoB came to be, watching someone on a food show make marshmallows. I just rolled my eyes and wondered why anyone would want to do that. I didn't even like marshmallows. But, then I tried a homemade marshmallow and I understood all the fuss.
You see, those bags of mass-produced marshmallows may be handy to use in baking and such, but they're just not very good on their own. Homemade marshmallows, however, are an entirely different story. They're soft and sweet and just a joy to eat.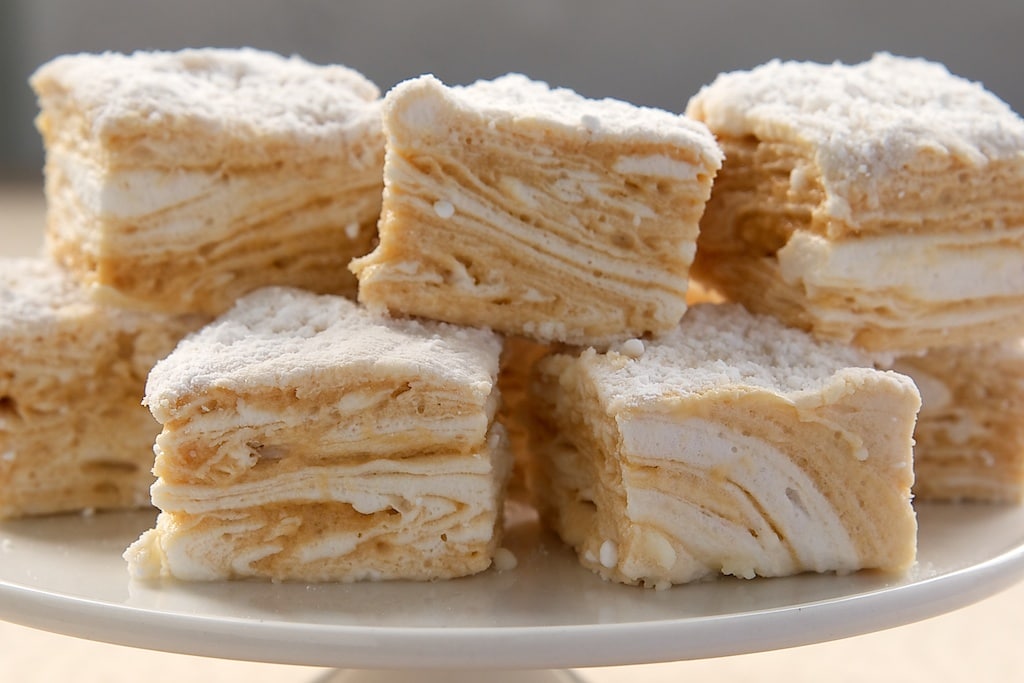 And, they are surprisingly easy to make. I made a couple of batches within a couple of days. Granted, I volunteered Quinn to help me, but they're completely doable on your own. Just make sure you have everything measured and ready to go.
The first batch I made was straight vanilla. I didn't want to complicate things right out of the gate. But, then I made these tasty beauties that are swirled with salted caramel. We all know how I love sweet and salty. The salt gets diluted down with all the sweet, but there's still plenty there.
These are absolutely delicious! They would make lovely holiday gifts for your friends. Maybe even package them with some hot chocolate mix and a couple of mugs. Of course, you can just keep them all for yourself instead. I'll never tell.
I was provided with products for my use as well as for a giveaway by Chicago Metallic. All opinions are my own.