June 26, 2013
Lemon Chess Tartlets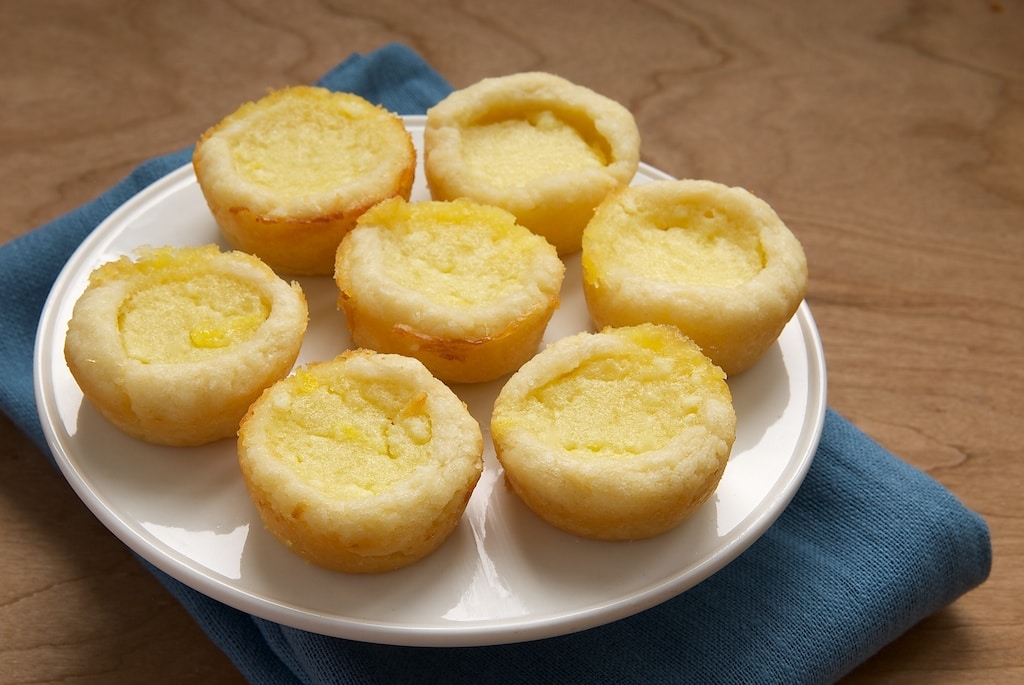 In my childhood, there were usually two kinds of pie at almost any big dinner. Pecan Pie and Chess Pie. I, of course, adore Pecan Pie, and so did everyone else in the family. But, I clearly remember making the conscious decision that Chess Pie would be my favorite.
Somewhere along the way, I kind of abandoned it. I didn't do it on purpose. It was one of those desserts that someone else always made. In fact, I made my first one not that long ago.
Truth be told, I am fascinated by this pie and its variations. It's one of the best examples of how just a handful of ingredients can make something so very good. These mini versions have a lemon twist to them that's just perfect for summer.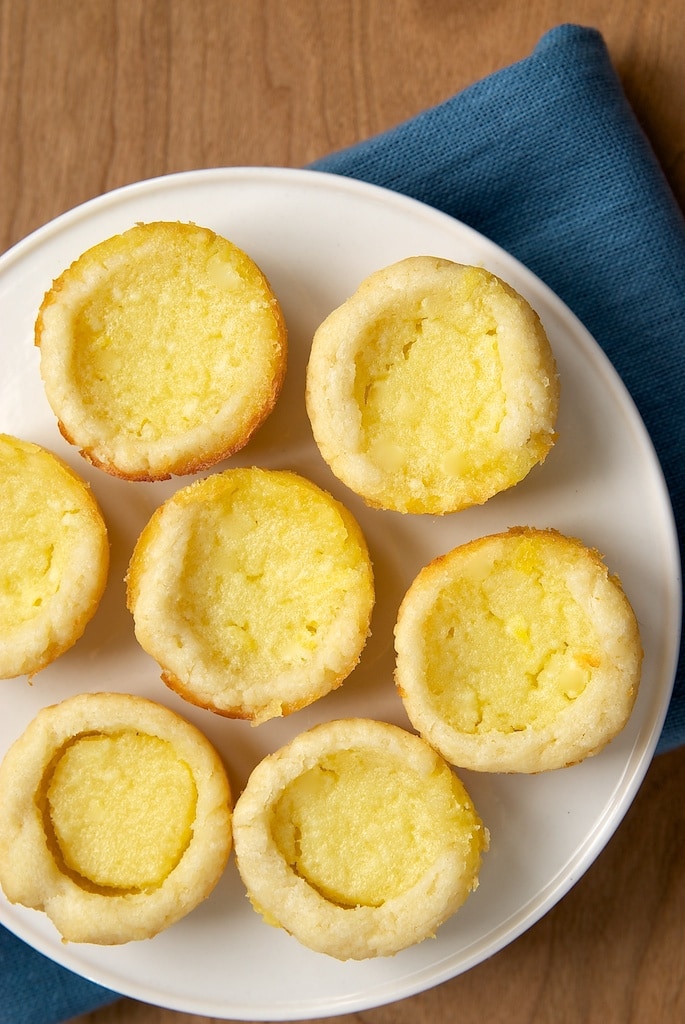 I had some lemons left over from that amazing Lemon-Strawberry Shortcake and looked around specifically for a lemon tart recipe that would be both quick and simple. Not surprisingly, I found what I had in mind at Southern Living. Chess Pie is generally thought of as a Southern dessert, after all. Their basic chess tart recipe has a few variations if you're looking for something a bit different.
You can dress these up easily with some toasted coconut, toasted almonds, or just a sprinkling of confectioners' sugar. You could even add a teaspoon of almond extract or coconut extract to the filling. I opted to go all lemon on these beauties. I think they're pretty perfect in their sweet, lemon glory.
Visit the Recipe Index for more lemon recipes!
Lemon Chess Tartlets
Yield: 48 tarts
Prep Time:25 minutes
Cook Time:22 minutes per pan
These sweet, tart mini pies are so simple to make and a pleasure to eat!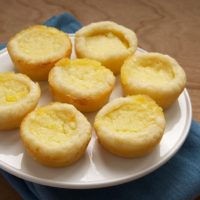 Ingredients:
For the crust:
8 ounces cream cheese, softened
1 cup unsalted butter, softened
2 & 1/2 cups all-purpose flour
For the filling:
4 large eggs
1 cup granulated sugar
1/2 cup buttermilk
1/3 cup lemon juice
1/3 cup unsalted butter, melted
Directions:
To make the crust:
Using an electric mixer on medium speed, beat the cream cheese and butter until creamy. Reduce mixer speed to low and gradually add the flour. Mix just until combined.
Shape the dough into 48 balls, using a scant tablespoon of dough at a time. Place the dough balls on a baking sheet. Cover and chill for 30 minutes.
To make the filling:
Preheat oven to 350°F. Lightly grease 48 mini muffin cups.
Place 1 dough ball into each cup. Press the dough into the bottom and up the sides of the cups, forming a pastry shell. If you have a tart tamper, this is a perfect use for it. Coat it lightly with a bit of flour to keep the dough from sticking to it.
Whisk together the eggs, sugar, buttermilk, lemon juice, and melted butter. Fill each pastry shell with the mixture.
Bake 18-22 minutes, or until the filling is set. Cool in pans on wire racks for 10 minutes. Then, carefully remove the tarts from the pans to cool completely on wire racks.
Notes:
If you'd like, garnish these with with toasted coconut or toasted almonds.
This post contains affiliate links.