Bite-size Lemon Chess Tartlets offer a citrus twist on a classic dessert!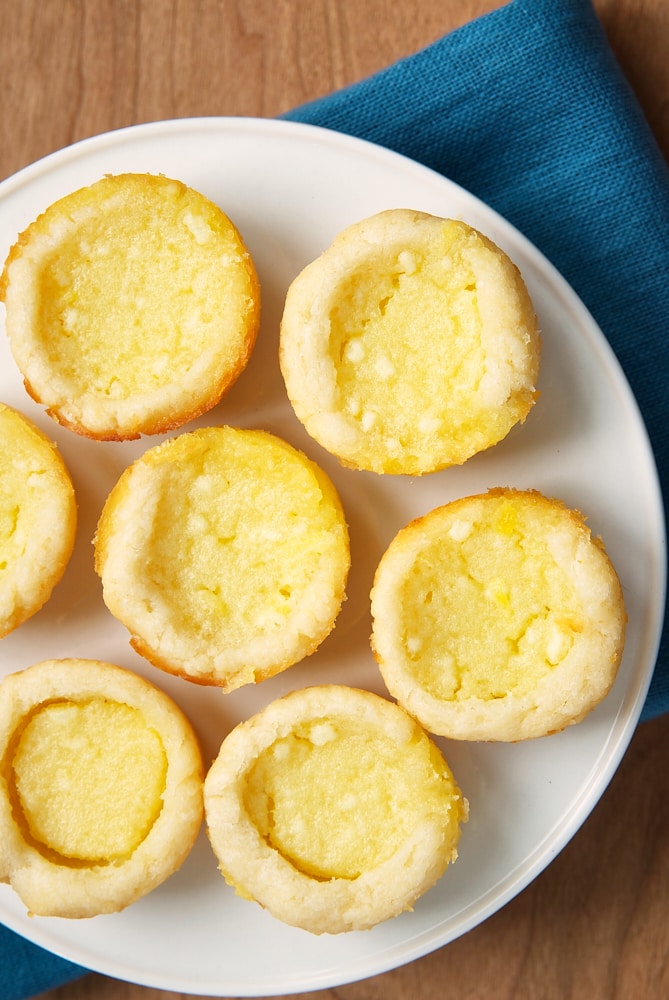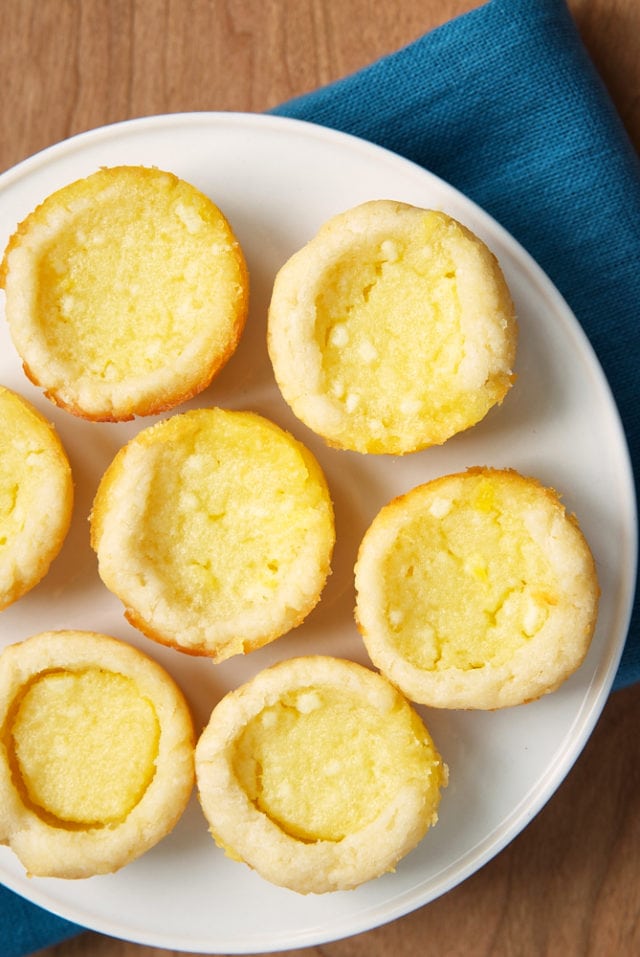 Lemon Chess Tartlets
In my childhood, there were usually two kinds of pie at almost any big dinner. Pecan Pie and Chess Pie. I, of course, adore Pecan Pie, and so did everyone else in the family. But, I clearly remember making the conscious decision that Chess Pie would be my favorite.
Truth be told, I am still utterly fascinated by chess pie and all of its variations. It's one of the best examples of how just a handful of ingredients can make something so very good. These mini Lemon Chess Tartlets have a lemon twist that's just perfect for lemon lovers.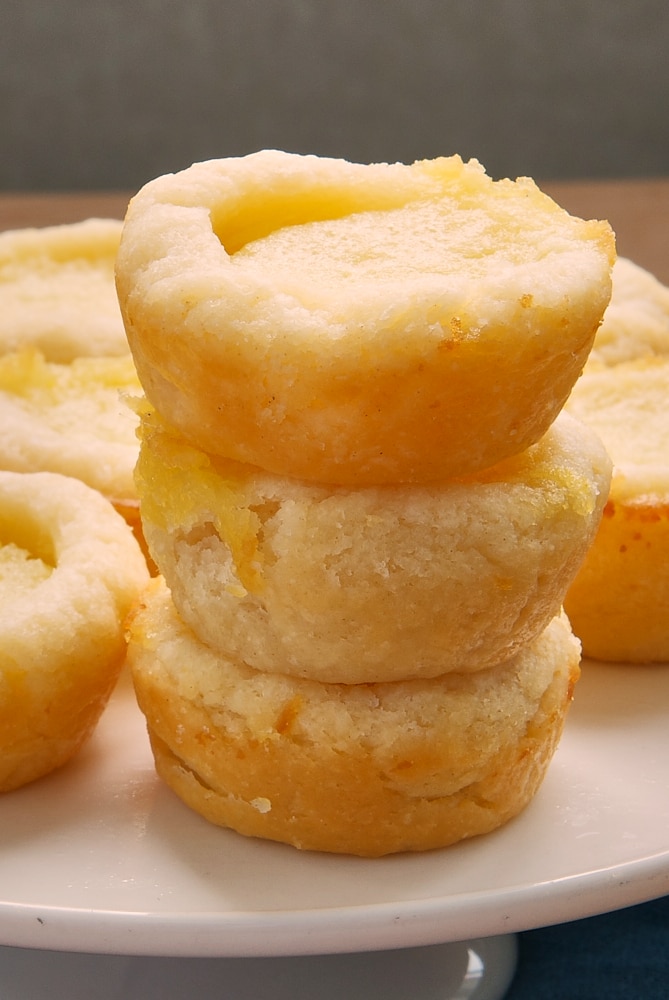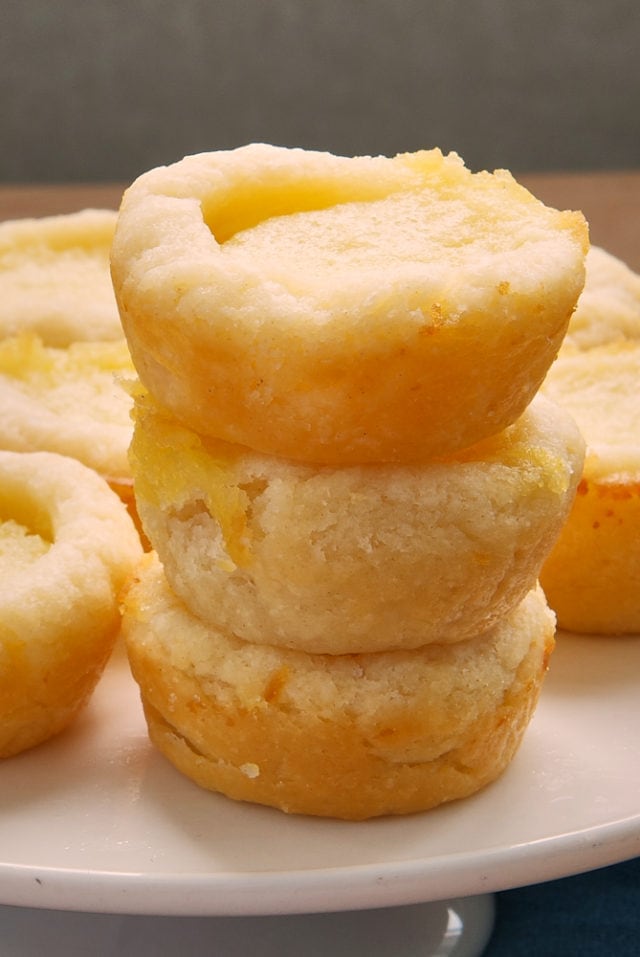 Tips for Success
Measure accurately. Use a kitchen scale if possible.
Don't skip chilling the dough. It will be easier to handle once it's chilled. You can just use your fingers to press the chilled dough into the muffin cups, but a small tart tamper works well, too.
Use light-colored pans. Dark pans tend to over-bake the outside edges and the bottoms while leaving the inside under-baked.
Let the melted butter cool. It doesn't need to be all the way to room temperature, but you definitely don't want to use it while it's too warm. If you add it while it's still hot, it won't mix well with the cooler ingredients and may create a mixture that's not as smooth as you'd like.
Be careful removing the tarts from the pans. A thin knife or spatula should work well to help you get them out in one piece.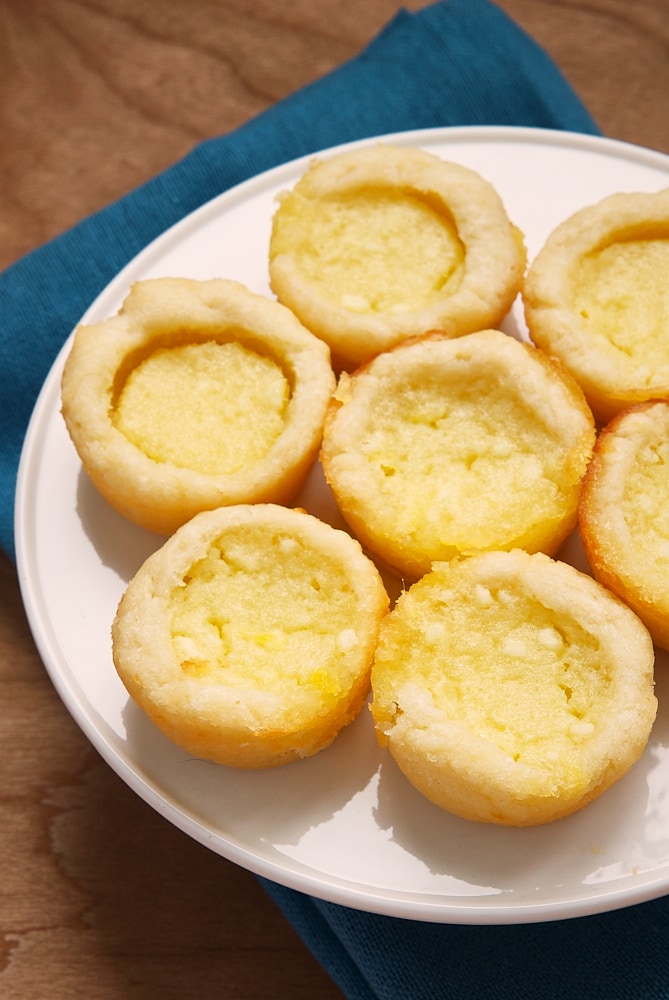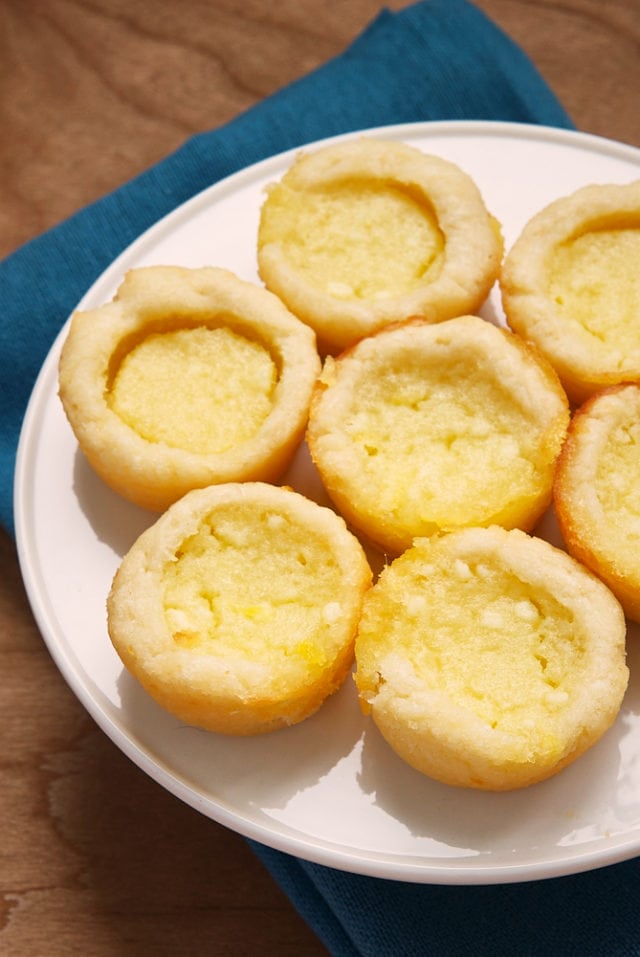 You can dress these Lemon Chess Tartlets up easily with some toasted coconut, toasted almonds, or just a sprinkling of confectioners' sugar. You could even add a teaspoon of almond extract or coconut extract to the filling. I opted to go all lemon on these beauties. I think they're pretty perfect in their sweet, lemon glory.
Fine more pie and tart recipes in the Recipe Index.
More Chess Pie Recipes