January 28, 2013
Sour Cream Brownies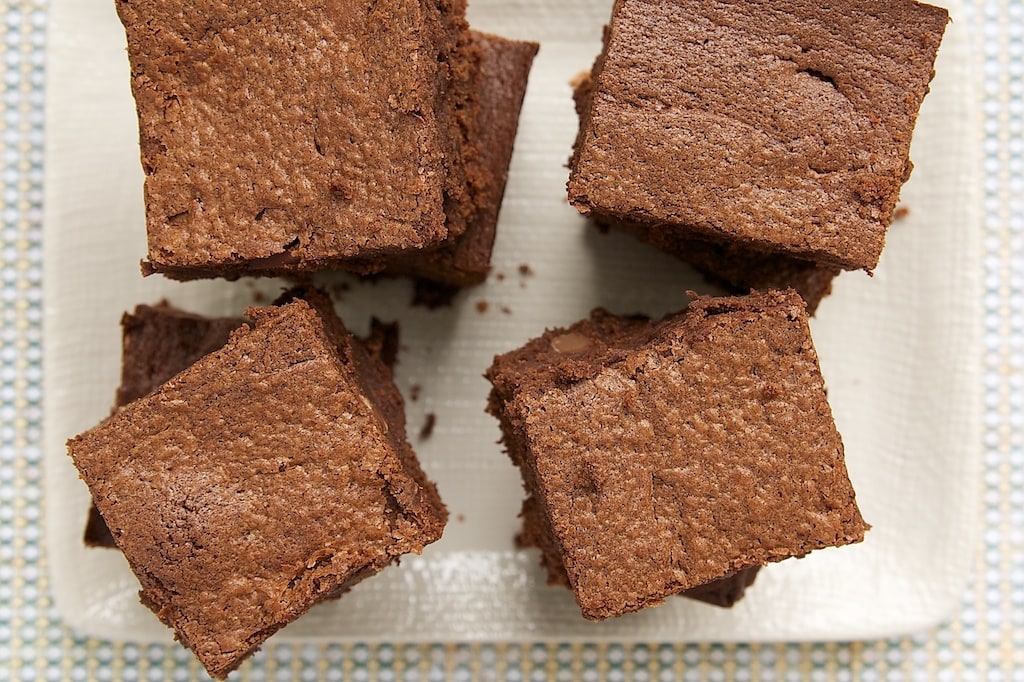 Okay, go to your refrigerator and check for sour cream. Got it? Good. I know you've got chocolate, so scroll down to the recipe and start baking.
These, my friends, are my new favorite brownie.

It all started when I was working on a cake recipe. One of my favorite cake ingredients is sour cream. I then began to wonder what would happen if I added sour cream to brownies. Seemed like a good idea, so that's just what I did.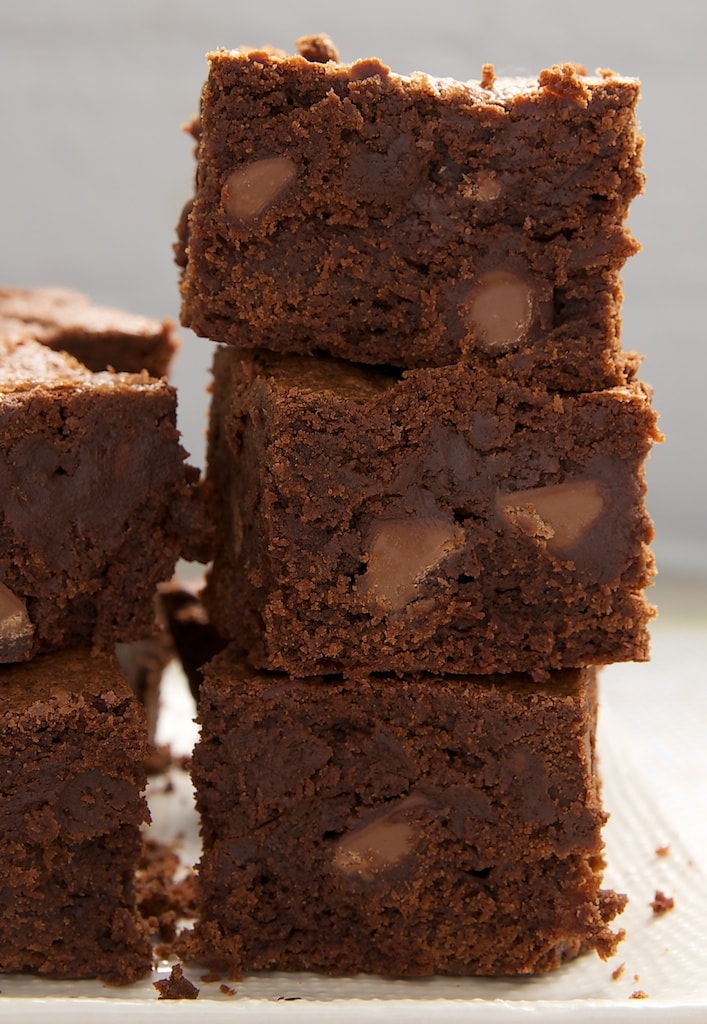 I wanted a big, thick, significant brownie, so I made a bit more batter than I'd normally put into an 8-inch square pan. I used dark chocolate (72%) for the batter and added some milk chocolate chips for some contrast and extra interest.
The result is an amazingly delicious brownie that lies in that mystical area somewhere between cakey and fudgy. They're delicate like cakey brownies yet still a little dense and chewy like fudgy brownies. Actually, I think we need a new name for these besides brownies. They are undoubtedly in a class of their own.
Sour Cream Brownies
Yield: 16 2-inch bars
Prep Time:20 minutes
Cook Time:42 minutes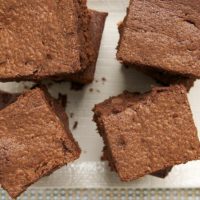 Ingredients:
10 ounces bittersweet chocolate (about 1 & 2/3 cups)
10 tablespoons unsalted butter
1 & 1/2 cups all-purpose flour
1/2 teaspoon baking powder
1/2 teaspoon salt
1 cup granulated sugar
2 large eggs
1 teaspoon vanilla extract
1/2 cup sour cream
1 cup milk chocolate chips*
Directions:
Preheat oven to 350°. Grease an 8-inch square baking pan.
Place chocolate and butter in a microwave-safe bowl. Heat in microwave at half power in 30-second increments until butter has melted and chocolate melts when stirred. Stir until smooth. Set aside to cool slightly.
Whisk together flour, baking powder, and salt. Set aside.
Beat sugar, eggs, and vanilla until well-blended. Add chocolate mixture and mix until smooth. Gradually mix in flour mixture, mixing just until combined. Stir in sour cream just until combined. Stir in chocolate chips.
Transfer batter to prepared pan. Spread evenly.
Bake 38-42 minutes, or until a pick inserted into the center comes out with moist crumbs. Cool completely in pan before cutting into bars.
Notes:
*Feel free to substitute a combination of milk chocolate and semisweet chocolate chips, chopped nuts, or your favorite brownie add-in.