It's November, folks. That means all my thoughts are turning to the upcoming busy baking season. And, to me, pecans are a big part of the impending baking extravaganza. Sure, I bake with them all year, but this time of year just makes me want to put them in everything.
Of course, pecan pie is always an obvious favorite. That encompasses all of its various forms, including pecan bars. Any excuse to pair crust with a gooey filling and pecans is a win in my book.
This particular version features a caramel-y gooey filling that is pleasantly and lightly sweet. It doesn't hit you over the head with sweetness, but rather takes a more subtle approach. I also love the presence of honey in the filling. Not only is the flavor wonderful, but it is also a great alternative to the usual corn syrup.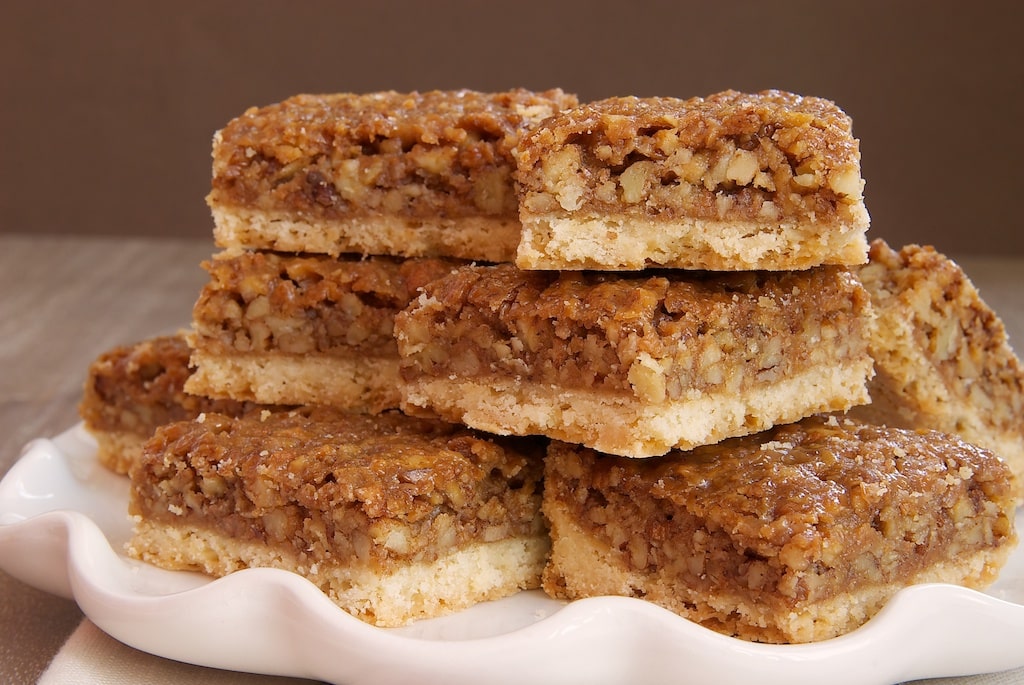 I was tempted to make these a bit saltier because I do love sweet and salty desserts. But, I decided to keep the salty aspect dialed back so that all the glorious flavors of the crust, filling, and pecans could shine through. These little beauties are so buttery and utterly delicious.
Another plus for these is how simple they are to make. If you have a food processor, it will make super quick work of the crust. If you don't have one, don't fret. You can make the crust in a mixing bowl with a pastry blender or a fork. Then, just combine the filling on the stovetop, pour it into the crust, and pop it in the oven.