I've always been fascinated by the combination of peanut butter and bananas. Honestly, though, I have been a bit skeptical about that pairing. It just seemed like an odd combination.
To decide once and for all if I'm a peanut butter/banana supporter, I made these bars with a big dose of each.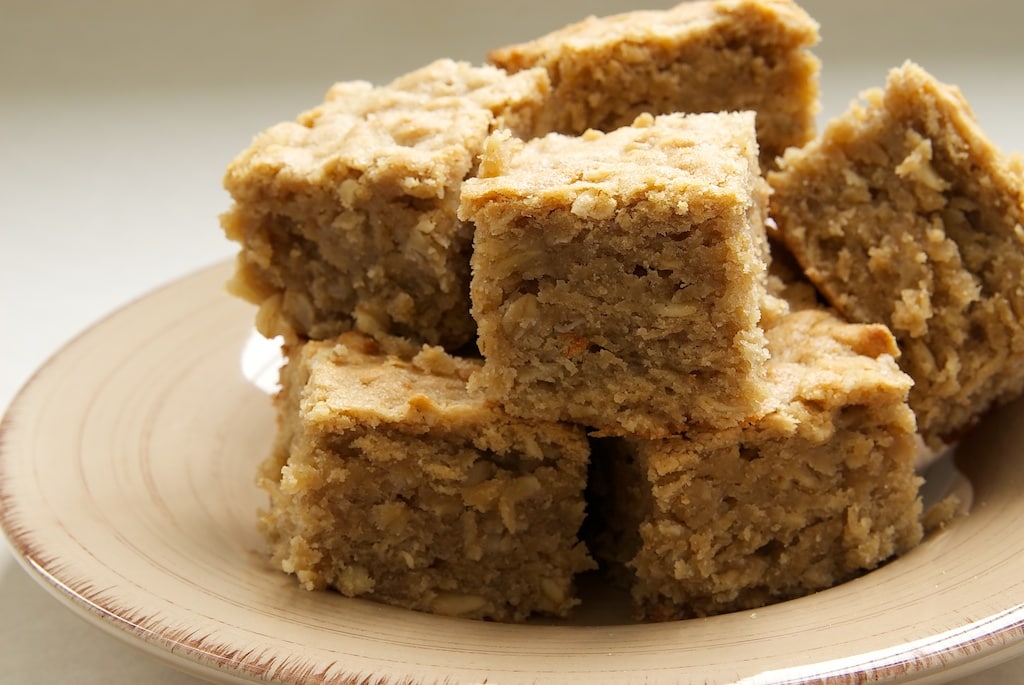 The verdict? I'm in.


These aren't your everyday bars, but in a good way. The peanut butter gets you from the first bite, and then the bananas kick in.
They are amazingly dense and moist. Somehow they manage to be bar, cake, and bread all at the same time. From breakfast to late-night snack, these are certainly an anytime treat.
If you'd like a little crunch, try using crunchy peanut butter or mix in a handful of chopped nuts.
Visit the Recipe Index for more bar recipes!