Banana Oatmeal Crumb Cake exists somewhere between banana bread and coffee cake. It's just the kind of cake you'll find yourself eating all day long!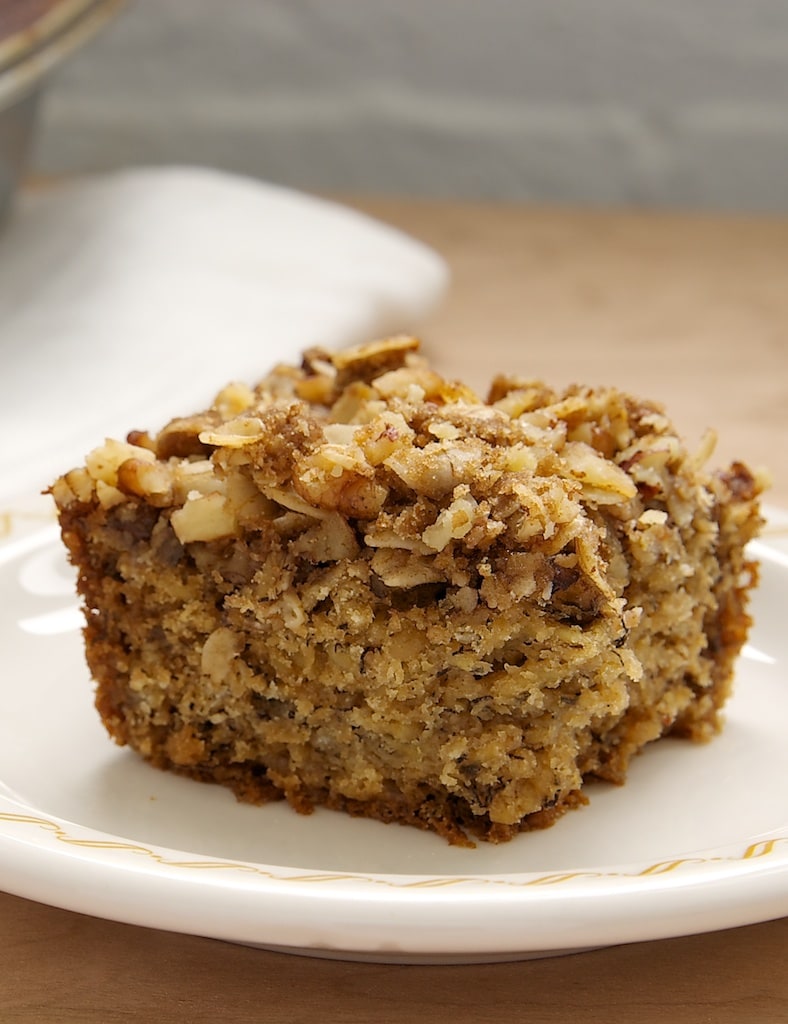 As long as there are overripe bananas, I'll be looking for ways to use them. After years of baking, I've made countless banana breads and muffins. I love them, but a little variety is nice, too.
I happened upon this recipe as I was browsing through Buttercup Bakes at Home, a great little cookbook from the owner of Buttercup Bake Shop in New York. I've had past success with Buttercup's recipes, so I took my overripe bananas and got to work.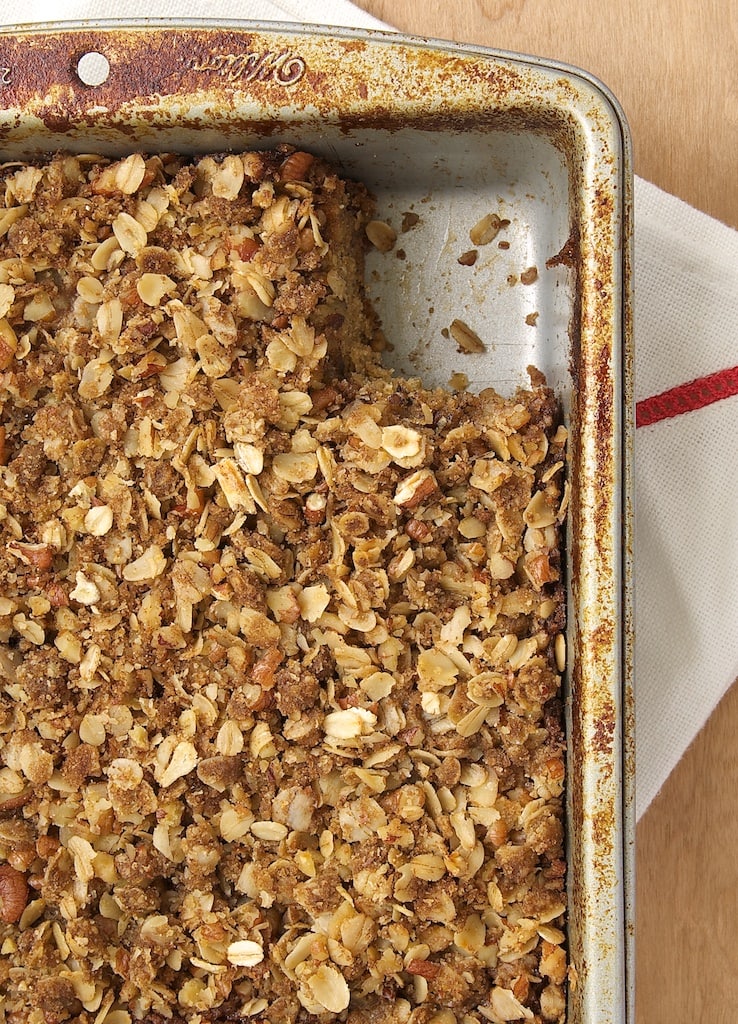 This cake is a bit of a hybrid of banana bread and coffee cake. It seems somehow more significant than banana bread, yet not quite a coffee cake. There are plenty of oats for a slightly chewy texture. Plus, brown sugar and, of course, bananas.
And that crumb topping! Well, I'm always a sucker for crumb topping, and this one did not disappoint. The original recipe did not include nuts in the topping, but I couldn't resist adding some chopped pecans. Oats, brown sugar, pecans, all held together by butter and cinnamon? Yes, please!
Find more banana recipes in the Recipe Index.
More Banana Cake Recipes