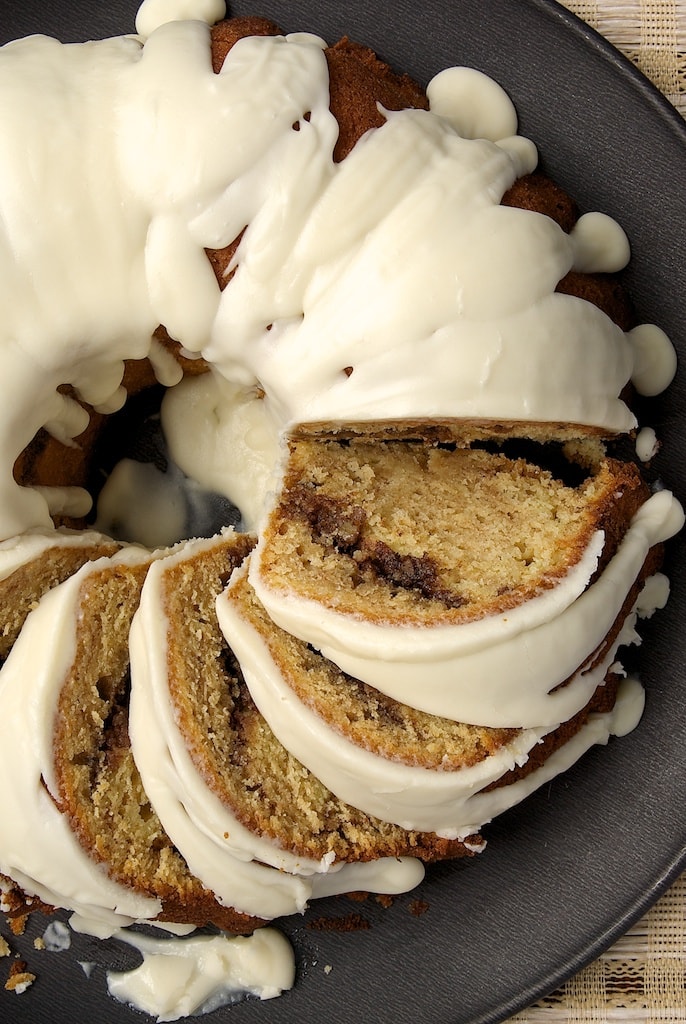 I love recipes that take a well-known, well-loved baked good and present it in an entirely different way. I also love baked goods that are just as good for breakfast as they are for dessert. So, you can imagine that this Cinnamon Roll Cake makes me very happy.
The cake itself is a lovely yellow cake made with one of my favorite cake ingredients – sour cream. A little cinnamon sugar gets partially mixed into that delicious cake. Then, the cake is layered with a combination of brown sugar, cinnamon, and pecans. To top it all off, a sweet vanilla glaze goes on top of the baked cake.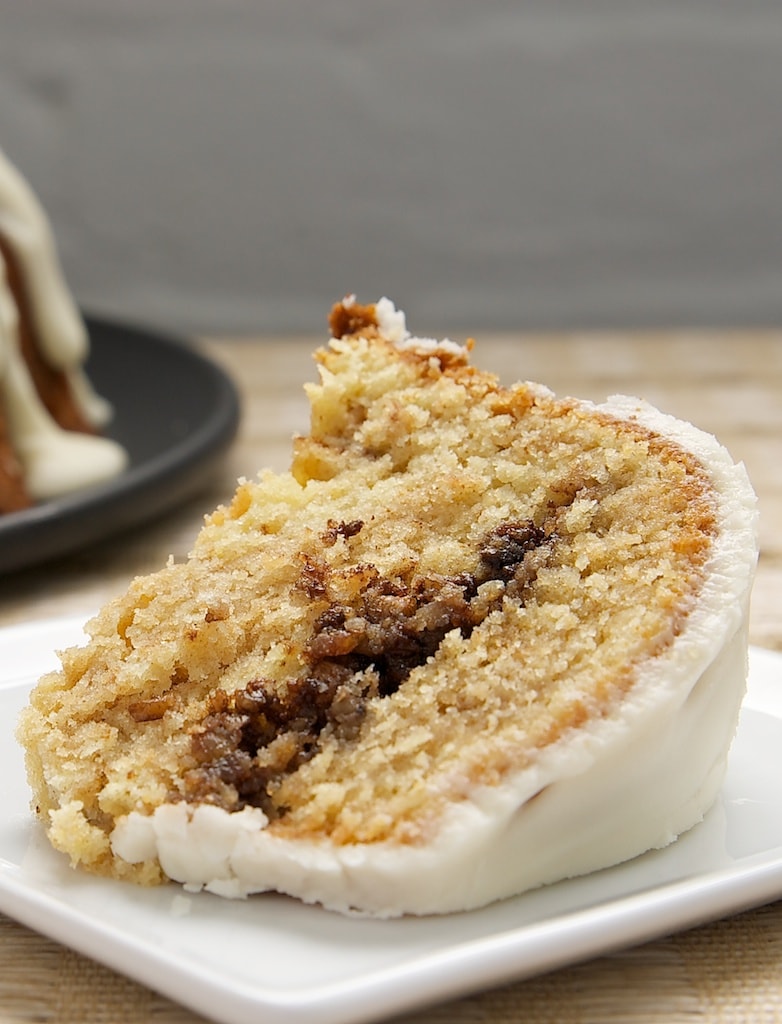 You get all the flavors of a good cinnamon roll with far less effort. You see, I also love simple recipes that produce a fabulous result. This is the rare recipe that gets the great trifecta for me – a twist on traditional, an anytime treat, and a quick and easy recipe!
Visit the Recipe Index for more Bundt cake recipes!
This post contains affiliate links. If you make a purchase through one of the links, I'll receive a
small commission at no additional cost to you.