I have a long-standing love of cheesecake. It started in my childhood with cheesecake from a box and grew from there. It was usually my go-to dessert choice when we went out. Then, I realized how simple they are to make, and now I love them even even more.
Philadelphia Cream Cheese is celebrating Easter this year with Bring Out the Silver, a virtual recipe swap among selected food bloggers who are bringing out the silver by baking cheesecakes using Philadelphia Cream Cheese in its unmistakable silver package. When they asked me to be part of that campaign, I knew that I couldn't pass up that chance to celebrate with one of my favorite baking ingredients.

Before we get to my cheesecakes, let's talk a little about Philadelphia Cream Cheese and why I like it. Having been around since 1872, they definitely know what they're doing. Their cream cheese is made in Wisconsin and New York using fresh milk from local dairy farmers. Their standard is that the milk is made into cream cheese within 6 days, ensuring a fresh product. I also like their use of other real ingredients and their limited use of preservatives. In fact, the brick cream cheese I use for cheesecakes has no preservatives.
If you're intimidated by making cheesecakes, please don't be. They're really not hard to make at all. Just a handful of ingredients can be mixed together quickly to make an amazing cheesecake. The most common problem is really just an aesthetic one – cracking. You can try to prevent it by not overmixing the batter, keeping the oven door closed for the entire baking cycle, and running a knife around the edges after baking to loosen it from the pan.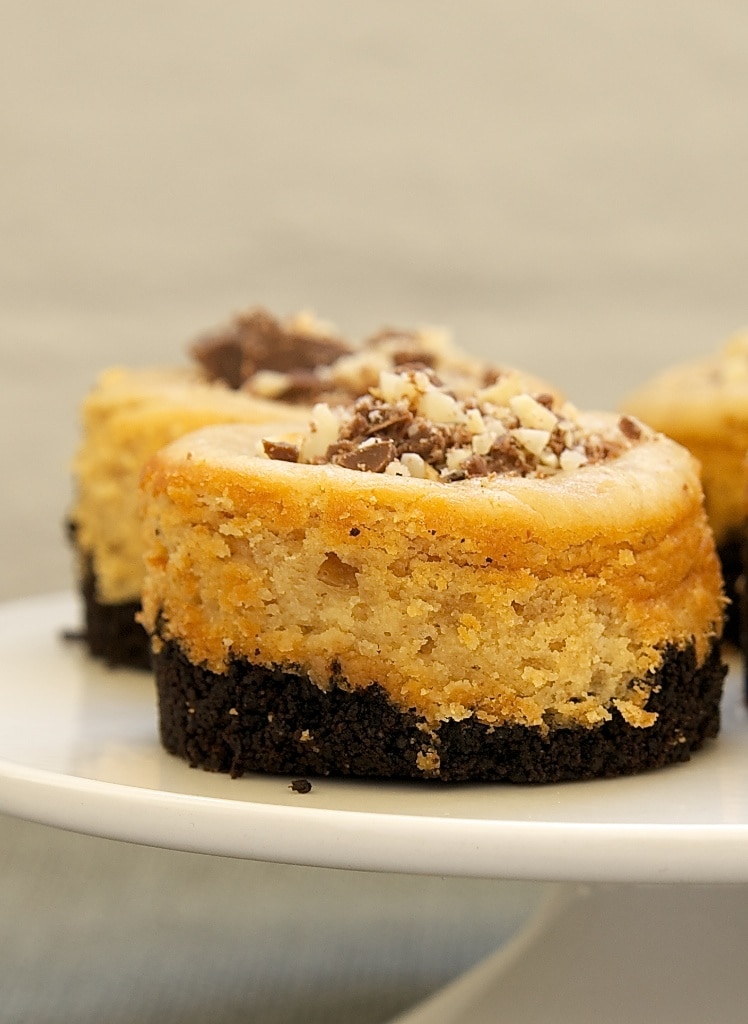 I brought out the silver for these luscious little cheesecakes. A dark chocolate cookie crust is topped off with a sweet, creamy peanut butter filling. For a little something extra, I garnished them with a mixture of chopped chocolate and roasted peanuts.
I love peanut butter and chocolate pretty much on par with how much I love cheesecake. So, these little beauties are a big winner with me.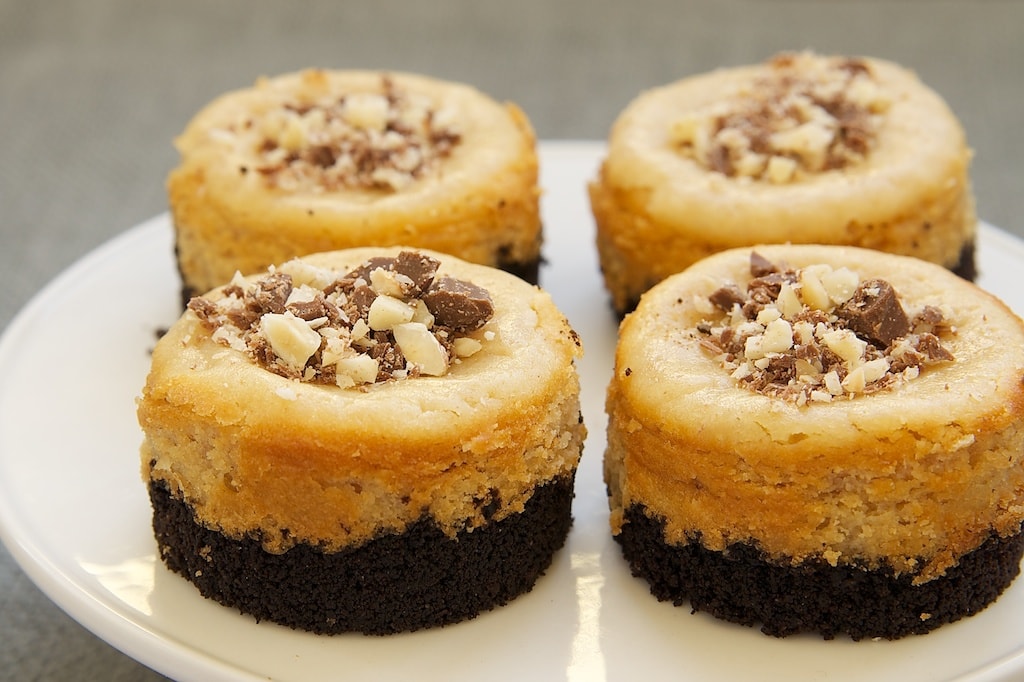 For more recipes, be sure to visit creamcheese.com. Please also visit the other bloggers who are participating in the Bring Out the Silver campaign to see their amazing mini cheesecake creations. I'm definitely in very good company!
Scroll past the recipe for information on how you can enter to win a giveaway from Philadelphia Cream Cheese.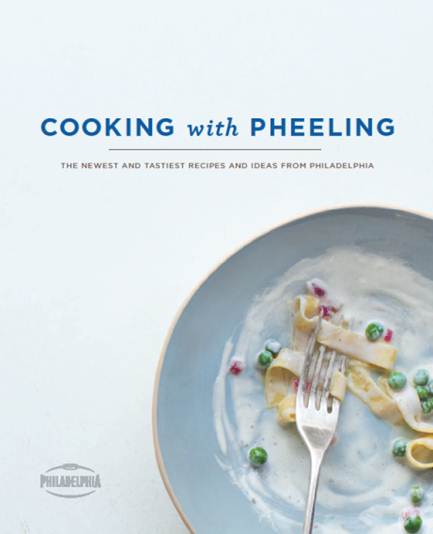 Kraft Foods and Philadelphia are offering
two
Bake or Break readers a copy of
Cooking with Pheeling
, a cookbook featuring over 50 recipes using cream cheese in appetizers, side dishes, entrées, and desserts.
Please read the entry details below. Good luck!
Disclosure: I have been selected by Kraft Foods to be an ambassador for Philadelphia Cream Cheese. I was compensated for my time and recipe development. The prizes are provided by Kraft Foods at no cost to me. This giveaway is not administered or sponsored by Kraft Foods or its affiliates, but by Bake or Break. My opinions, as always, are my own.