Don't tell the other berries, but blueberries are my favorite. I'm a big fan of both their flavor and texture. I can get a bit weird about the texture of other berries. It's a long-standing thing that I stopped trying to rationalize a long time ago. Anyway, last week, I was very excited when I picked up a big box of beautiful fresh blueberries from our CSA.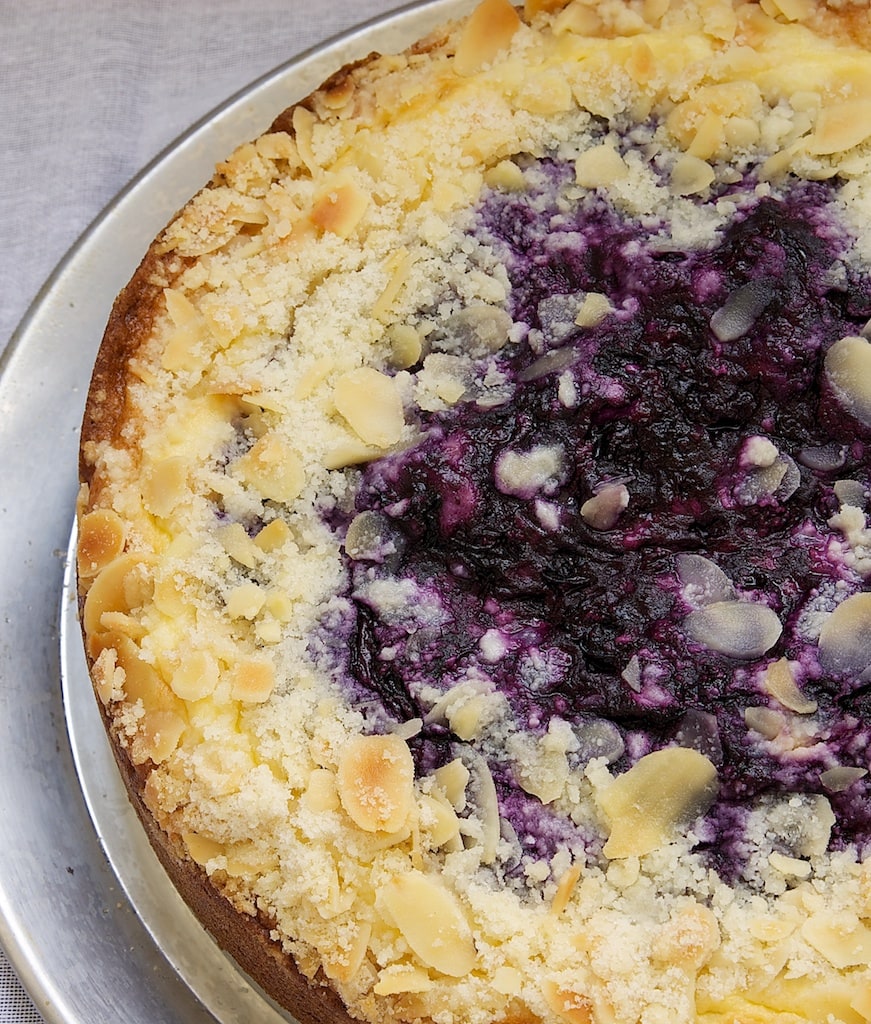 Of course, I think blueberries and cream cheese are a pretty perfect match. Combine that in a coffee cake, and I knew I had to bake this sooner rather than later. I love coffee cakes. They are so versatile. This particular one is great for brunch, an afternoon treat, as well as a lovely summer dessert.


The combination of flavors is really quite exceptional. The cake is soft and buttery. The cream cheese layer is not overly sweet, which lets the tartness of the cream cheese come through. Then, of course the blueberries offer a big burst of flavor. The almond topping adds a nice crunch. With the layers staggered a bit over the cake, each bite is just a bit different.
Don't be put off by the long-ish recipe. There are a few separate steps, and you'll use many, many bowls. But, each step is really quite simple. You just might want to make sure that your dishwasher is empty and ready to go before you get started.
I must say that this is one beautiful cake. I love the way the different toppings are layered on top of the cake. It looks fancy-schmancy but still a bit rustic. This is definitely a cake designed to impress.