Satisfy your peanut butter cravings with these fantastic peanut butter desserts! With cookies, cakes, pies, and more, there's sure to be something here that fires up your peanut butter cravings!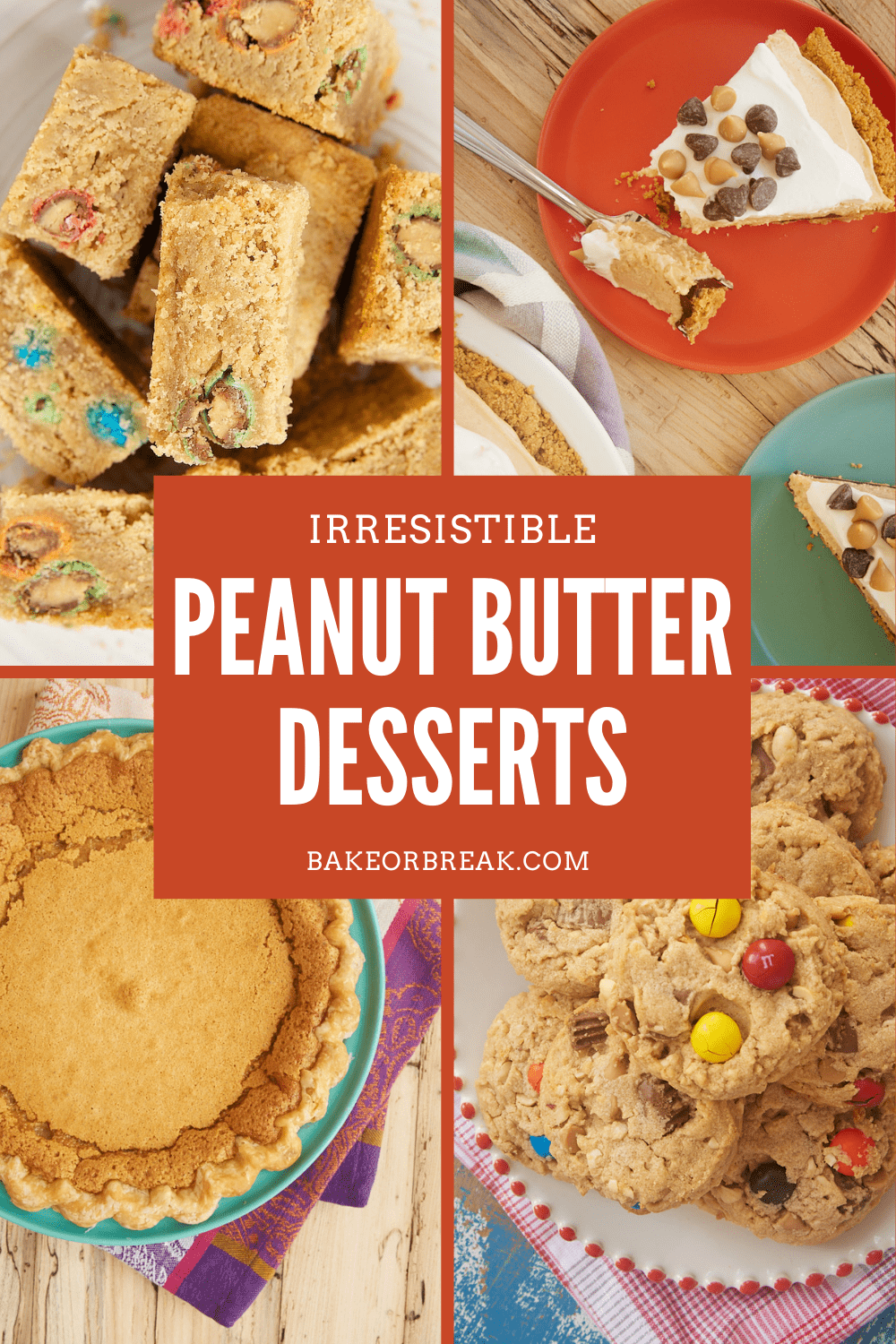 Peanut Butter Dessert Recipes
Peanut butter has long been one of my favorite flavors. I can seriously just eat it straight out of the jar. For dignity's sake, however, I'm usually willing to relegate most of my peanut butter supply to baking.
There's much more to baking with peanut butter than just cookies, although I've got plenty of those to share, too. Don't forget cakes, pies, cheesecakes, and more!

Peanut butter is, of course, a great pair with many other great flavors. For this collection of recipes, I'm sticking to those where peanut butter is the dominant flavor. You'll still see some other flavors represented, but this is mainly a celebration of peanut butter and all its deliciousness!
I hope all my fellow peanut butter lovers will be beyond inspired to baking something delicious. And you know I won't be able to resist sharing even more peanut butter recipes just as soon as possible!
Happy baking!
What Kind of Peanut Butter is Best for Baking?
I'll offer one quick word of advice before we get started with all the peanut butter deliciousness. I only bake with regular peanut butter. I get more consistent results, so that's my pick and also my recommendation to you.
That's not to say that you can never bake with natural peanut butters, but they will give varying results. There are not only variations among brands, but you'll often find inconsistent texture within the same jar.
More Favorite Baking Flavors