Add a little fun to your cookie baking with these Sprinkle Crinkle Cookies!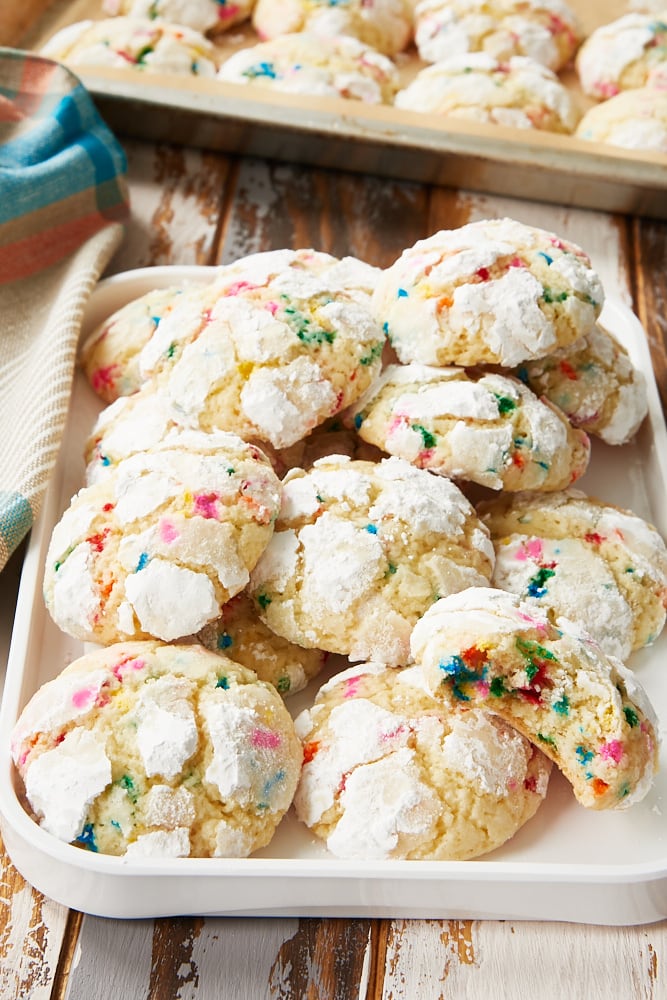 Crinkle cookies are such a fun cookie to make. Don't you just love all those cracks and crevices? And giving them a good roll in confectioners' sugar really shows off that texture.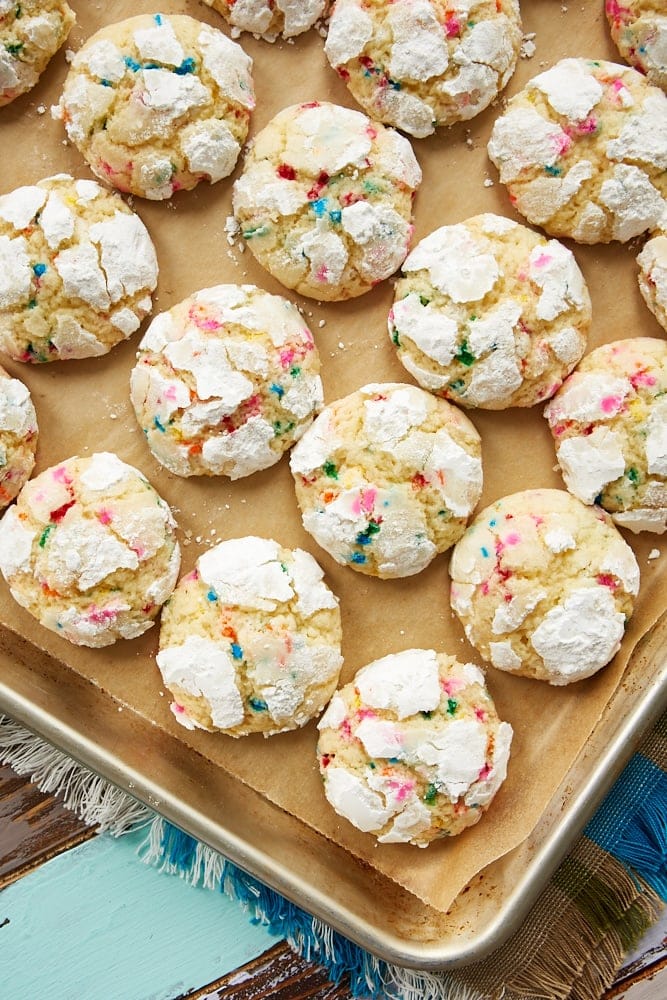 These Sprinkle Crinkle Cookies begin with a really simple vanilla version made with basic baking ingredients. But they're made more fun and colorful with a good helping of sprinkles. They're perfect for a celebration or just for a day that could use a little bright spot.


These cookies are soft on the inside with a hint of chewiness on the outside. Be sure to watch them closely near the end of the baking time so you don't over-bake them, which can make them tend toward harder and tougher. Look for the edges of the cookies to be lightly browned and then place the pan on a wire rack. Remember that the heat of the pan will continue baking them a bit after they're out of the oven.
I'm sure many of you, like me, have a stash of sprinkles among your baking supplies. I don't use them frequently, but there are times that a few sprinkles are just the thing to add to a dessert. Most sprinkles will bleed their colors at least a little bit in these cookies, and some brands are more prone to that than others. For this batch, I didn't use anything fancy… just the basic multi-colored sprinkles available from the supermarket.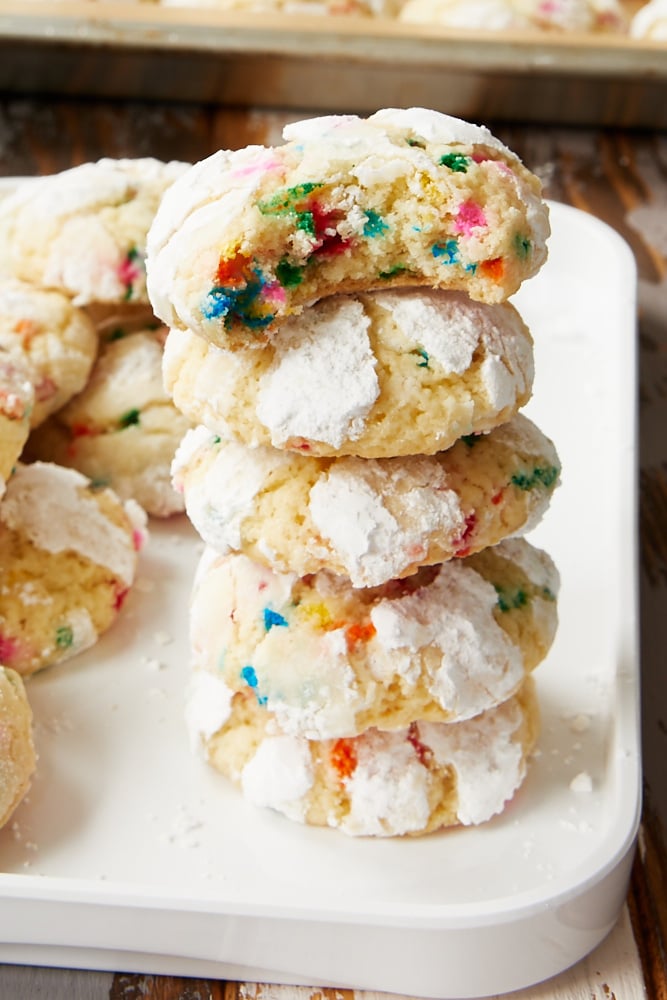 Sprinkle Crinkle Cookies are such fun cookies to make and share. And they're sure to brighten up anyone's day! I hope you'll bake a batch and add a little happy color to your day!
Find more cookie recipes in the Recipe Index.
More Crinkle Cookie Recipes
Video Tutorial: Sprinkle Crinkle Cookies